The Bite: Hudson Jane's Modern Twist On American Comfort Food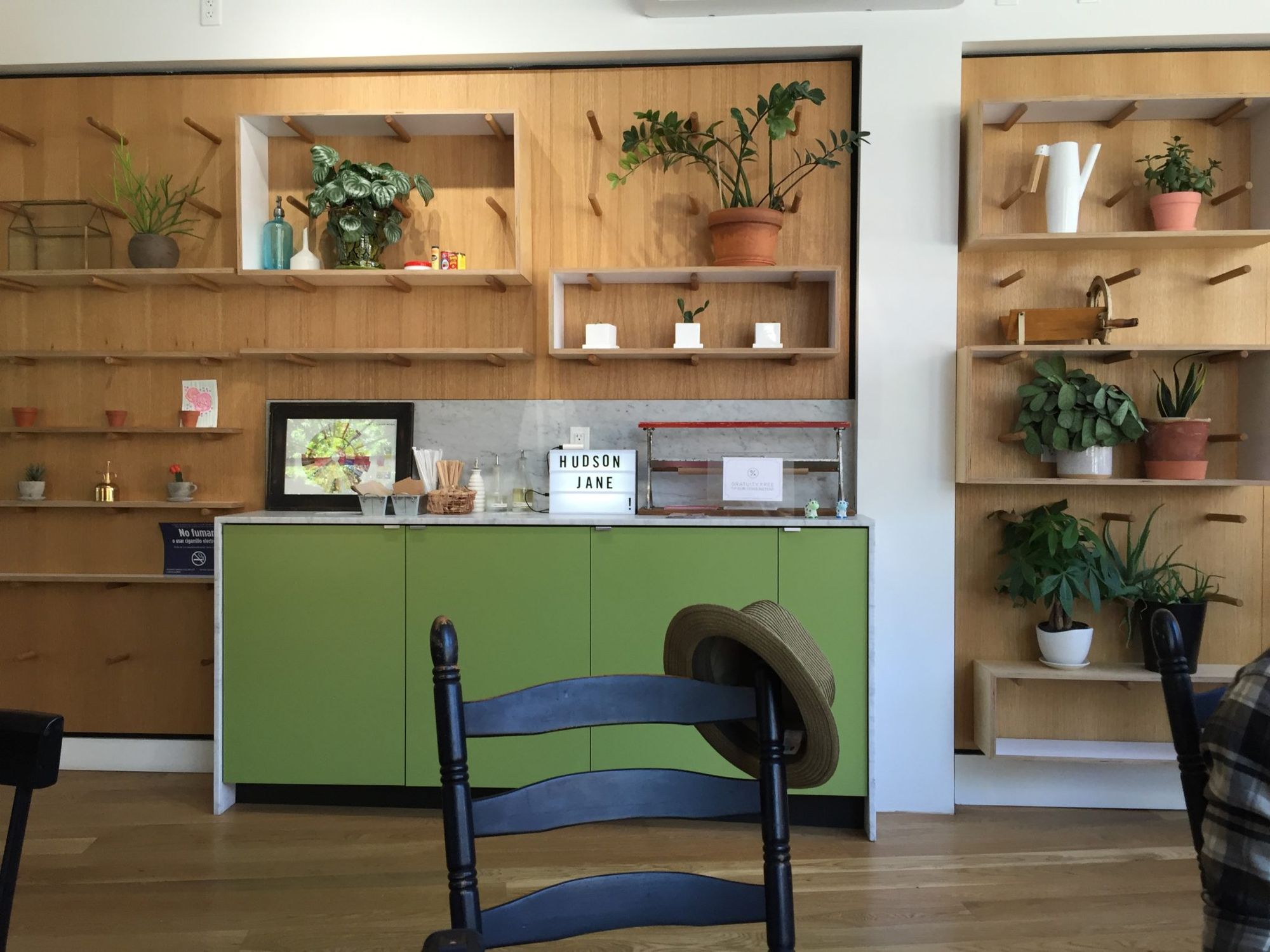 The sunlight flooded in through the massive windows of Hudson Jane last Sunday afternoon as the new all-day café/restaurant/wine bar was abuzz with brunch.
I'd been looking forward to Hudson Jane's opening for quite a while, and it appeared that I wasn't alone. All of the ten or so tables were filled in the eatery, and a few parties patiently waited outside for room to open up. The spare design of the space is modern and clean, much like Chef Megan Johnson's (formerly of Gramercy Tavern, Gottino, and Casellula) spin on American comfort food.
My brunch date ordered the much-hyped Double Brown ($15), Chef Johnson's trademarked brunch and dinner "sandwich" which replaces two slices of bread with two golden hash browns holding a poached egg, bacon, lettuce, tomato, and aleppo aioli. The dish was surprisingly not greasy, nor rich and decadent as my brunch date had expected. Though KFC's notorious Double Down sandwich might have inspired the Double Brown, Hudson Jane's interpretation is definitely lighter and less guilt (and shame) inducing.
I tried the Valancy Jane's Vegan BLT ($19), made with eggplant "bacon." The multi layers of "bacon" were thinly sliced and slippery, making it difficult to bite into and eat like a proper sandwich, so a fork and knife were needed. The tangy taste of the pig-friendly "bacon" went well with the lettuce, tomato and Bien Cuit seed and grain pullman bread, but won't likely convert many bacon lovers. The green side salad that came with the sandwich was undressed and could have used some oil and/or vinegar.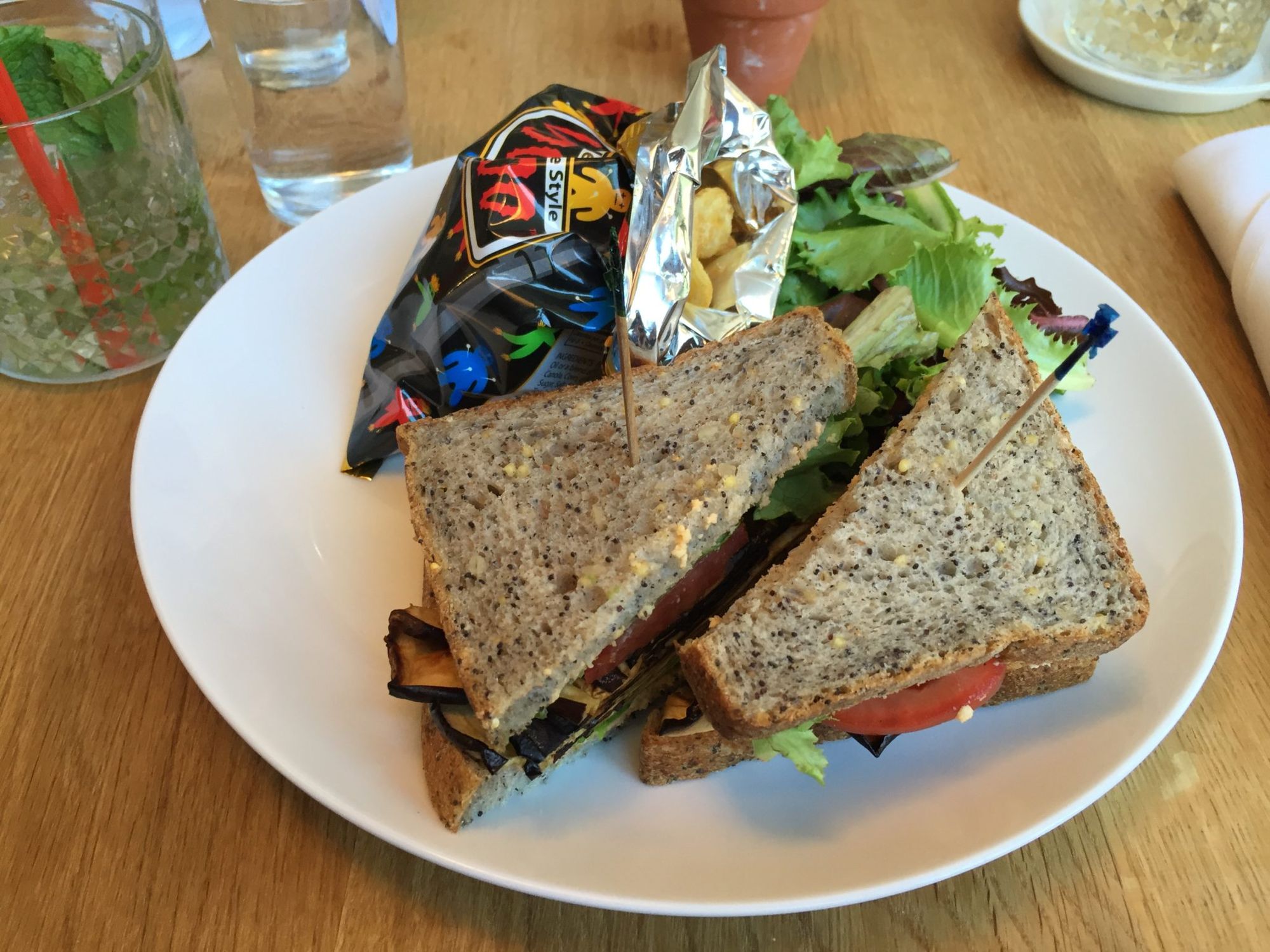 Our dishes were also delivered sans condiments (i.e. hot sauce, ketchup…) and none were offered. Looking around, none of the other tables appeared to have any either, so we went without.
The new eatery is still awaiting its liquor license, so I had a refreshing, non-alcoholic Ginger Jane (vanilla simple syrup, mint, seltzer, ginger beer) which was mildly sweet with a nice gingery bite. An all-natural wine list and selection of craft beers and sherry-based cocktails will be available soon.
Hudson Jane is a gratuity-included establishment, so you won't have to do any math when your bill arrives at your table. Diners should consider that tip is included when viewing the highish prices on the menu.
Hudson Jane
360 Myrtle Avenue (at Adelphi Street), Fort Greene
347.987.3881