What's New In Food And Drink In Fort Greene And DUMBO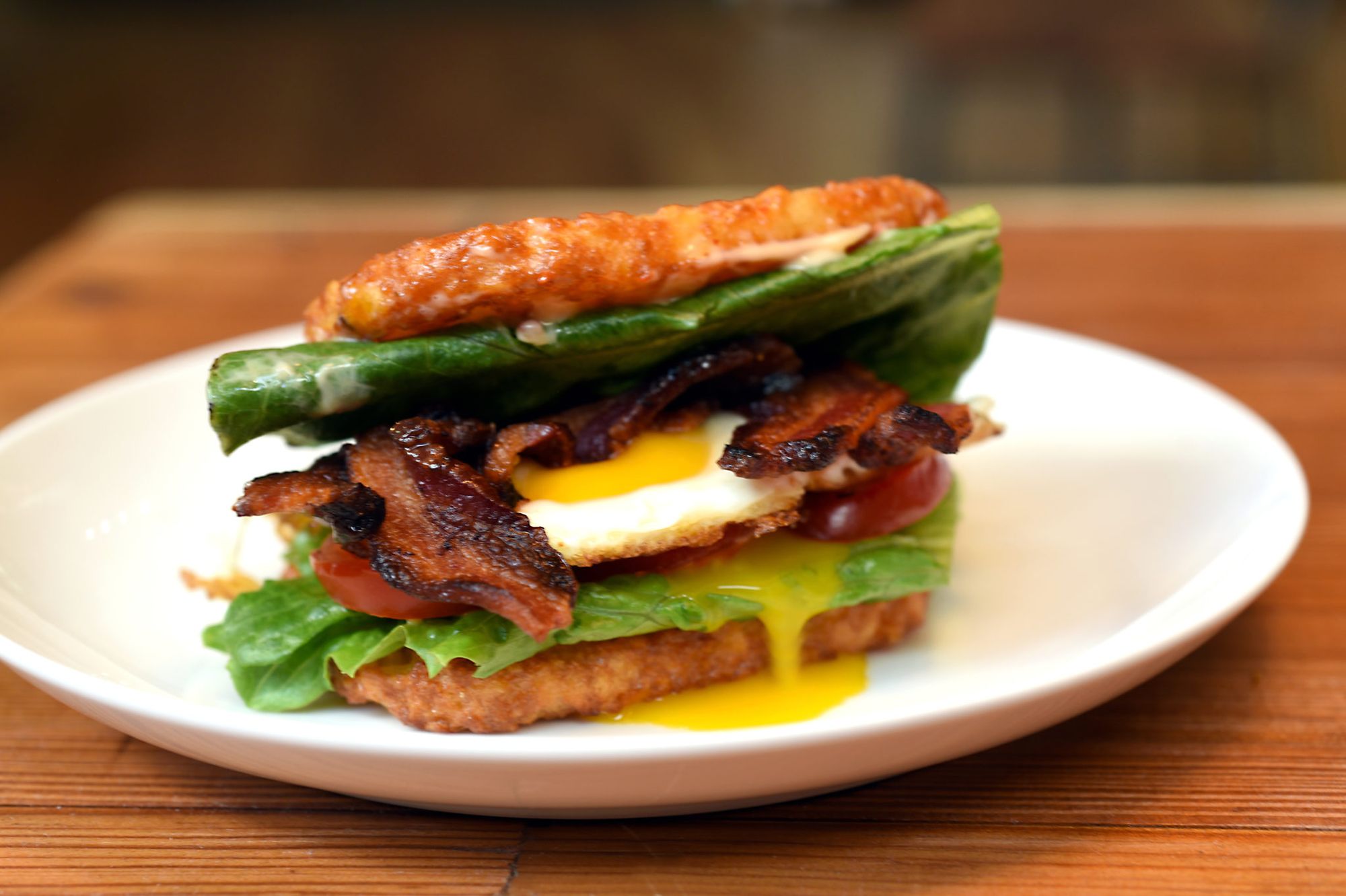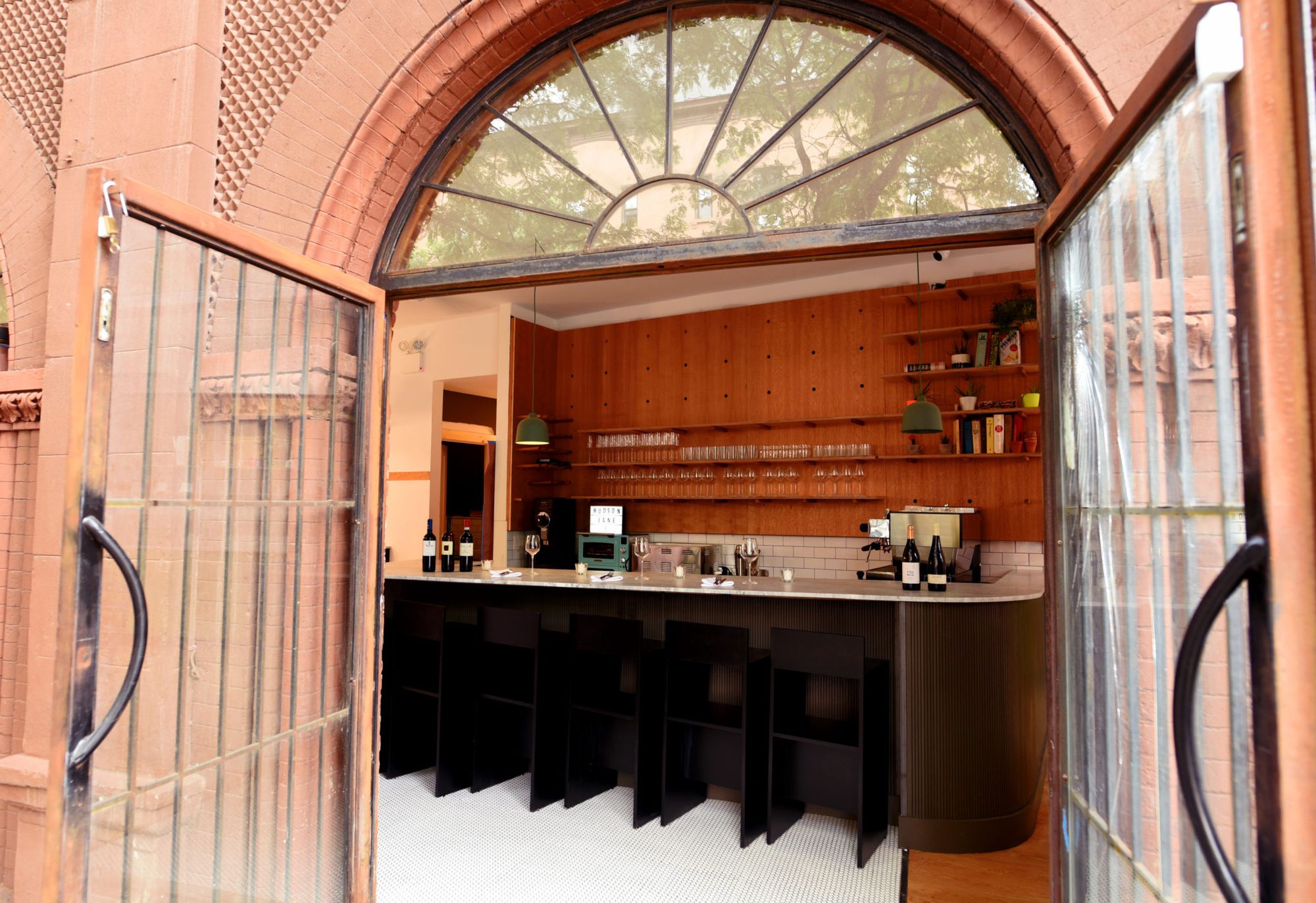 Hudson Jane, 360 Myrtle Avenue (at Adelphi Street), Fort Greene, 347-987-3881
Hudson Jane officially opened its doors on Monday, July 17. The gratuity-included, all-day café, restaurant, and wine bar serves Chef Megan Johnson's unique spin on American comfort food. Johnson met co-owner and life partner, Jen LaPorta, years ago at Gottino in Greenwich Village, where Johnson was the sous chef. The couple bonded over food truck burritos while sitting on a park bench in the West Village at the intersection of Hudson and Jane.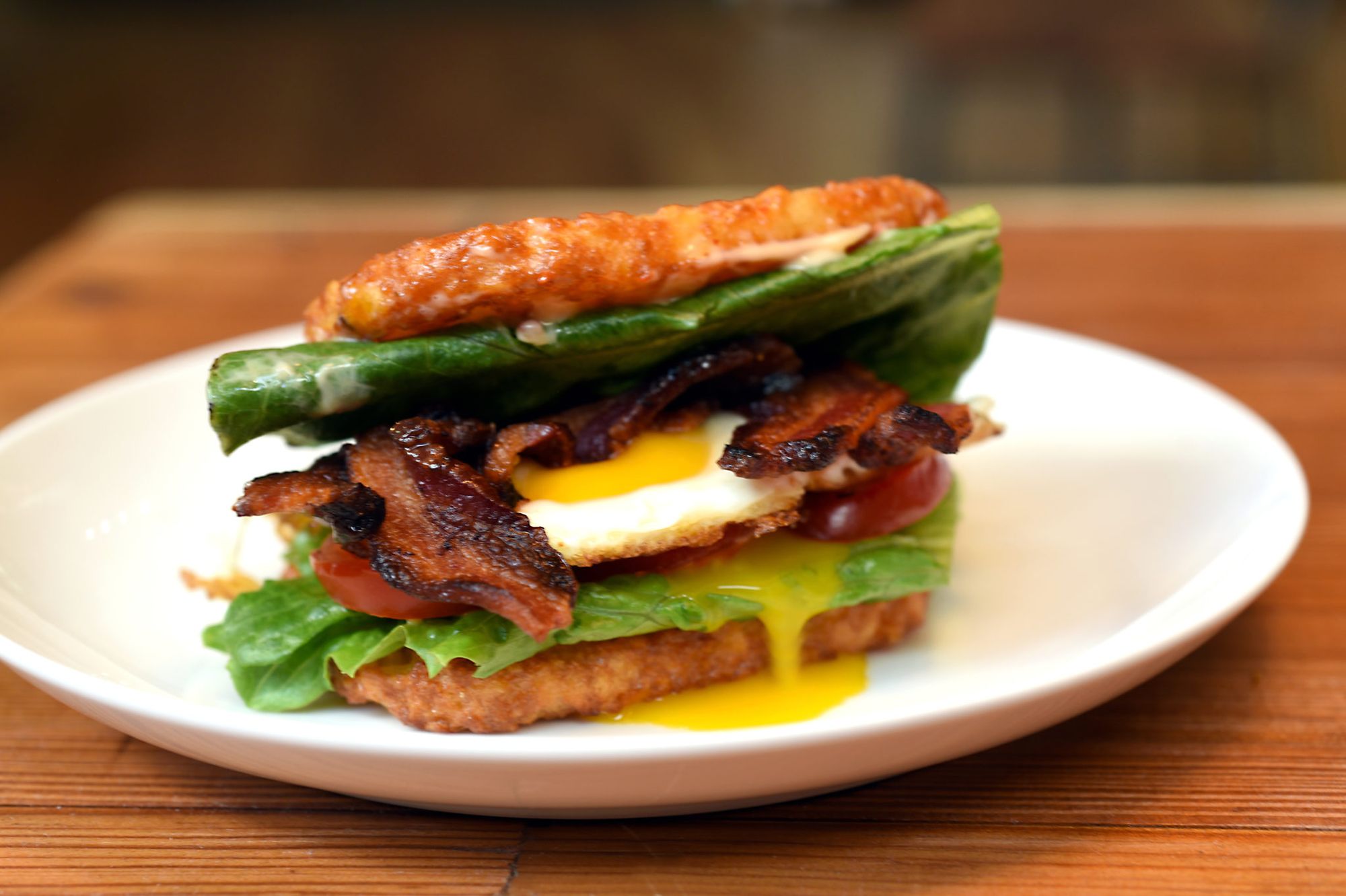 Menu highlights include "The Double Brown," Johnson's trademarked sandwich consisting of egg, bacon, tomato, lettuce and Aleppo pepper aioli between two hash brown patties; bacon-wrapped cheese curds; chicken skin "chips" & guacamole; and a vegan BLT with eggplant "bacon," lettuce, and tomato.
Dinner options will include "Mima's Swingin' Sirloin"—a nod to LaPorta's Cuban grandmother with braised oxtail, green olives, and red pepper; and "Grandma Johnson's Beef and Noodles," skirt steak with house-made egg noodles, gravy, and candied shallots.
Dépanneur, 519 Myrtle Avenue (at Grand Avenue), Clinton Hill
With a name meaning "convenience store," "corner shop," or "deli," in Quebec, the owners of Dépanneur like to consider their shop "a better bodega."
First opened in Williamsburg, their second Clinton Hill outpost (opened July 1) features a selection of local products from Brooklyn, New York State, and around the world, such as chocolates, snacks, sauces, olive oils, spices, and more. The shop also offers sandwiches and pastries to-go along with coffee drinks made with Toby's Estate beans.
Wine Legend, 81 Fleet Place/166 Myrtle Avenue, Fort Greene
Brand owner of five wine and spirits stores in New Jersey, Mahesh Lekkala recently made the leap to Brooklyn with a new shop complete with a neighboring wine bar. The shop sells both bottles of fine wine and less expensive brands, according to the New York Times, while the bar serves up wines by the glass, cocktails, and small plates. Note: the shop and wine bar have two separate entrances. Enter the bar on Fleet Place.
Randolph Beer DUMBO, 77 Sands Street (between Jay & Pearl Streets), DUMBO
Opening early August in DUMBO is a new restaurant, bar, and brewery by the owners of Randolph Beer in Williamsburg and NoLita. The new location will be the group's largest at 5,500 square feet. The menu will feature bar snacks, burgers, and pasta, according to Edible Brooklyn, as well as carefully curated suds from the staff's favorite breweries. Beers brewed on-site will also be available.
Randolph Beer DUMBO is hosting a sneak preview of its new location on Thursday, July 20, from 6:30pm to 9pm. Attendees will get to meet the brewery team, sample various beers, and nibble on sliders (vegetarian and meat options), warm grain bowls, and pretzels with homemade beer cheese. Brooklyn beer journalist, Joshua M. Bernstein, will host the event. Tickets $35.