New Eats: Fort Greene & Downtown Brooklyn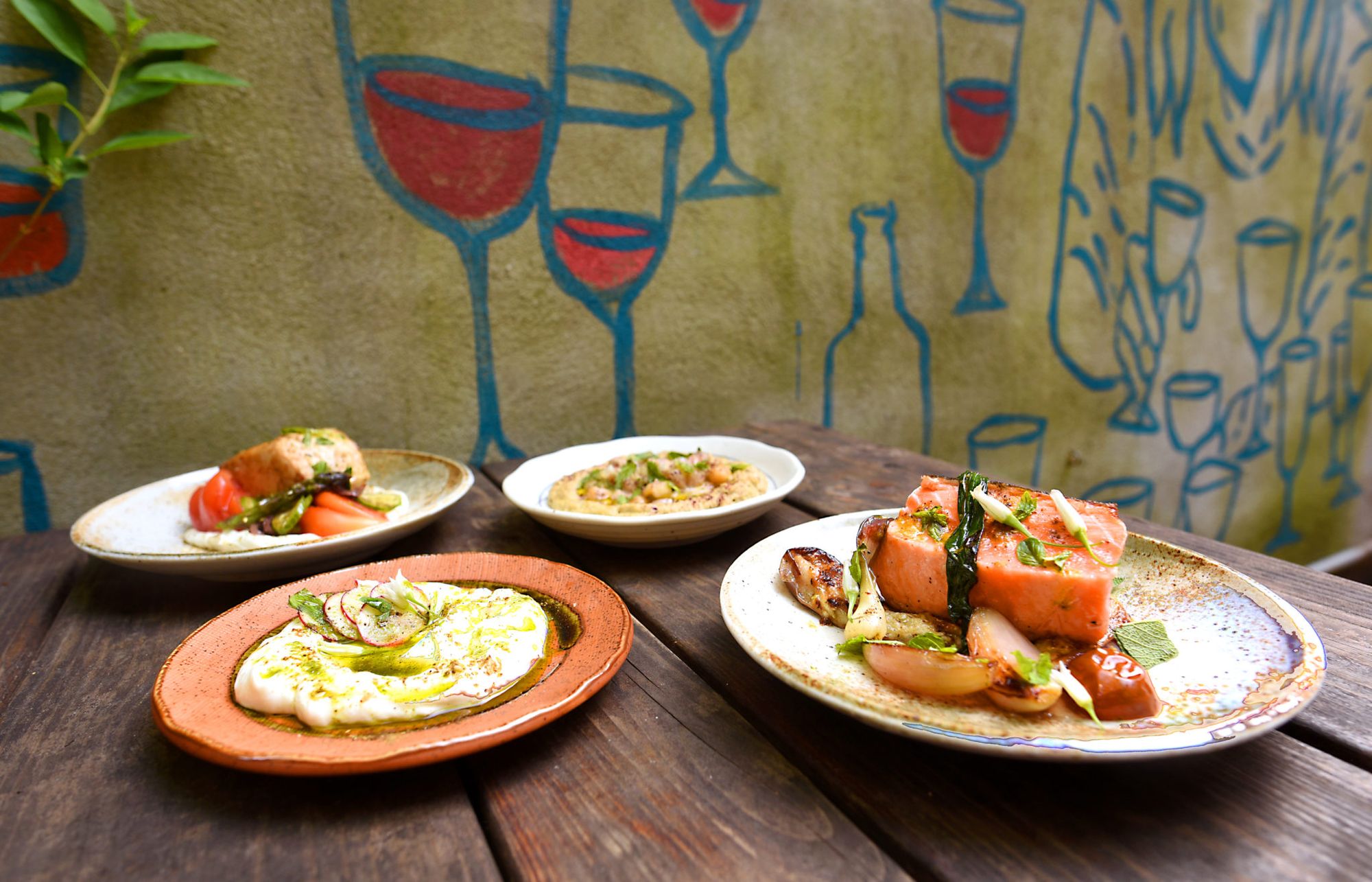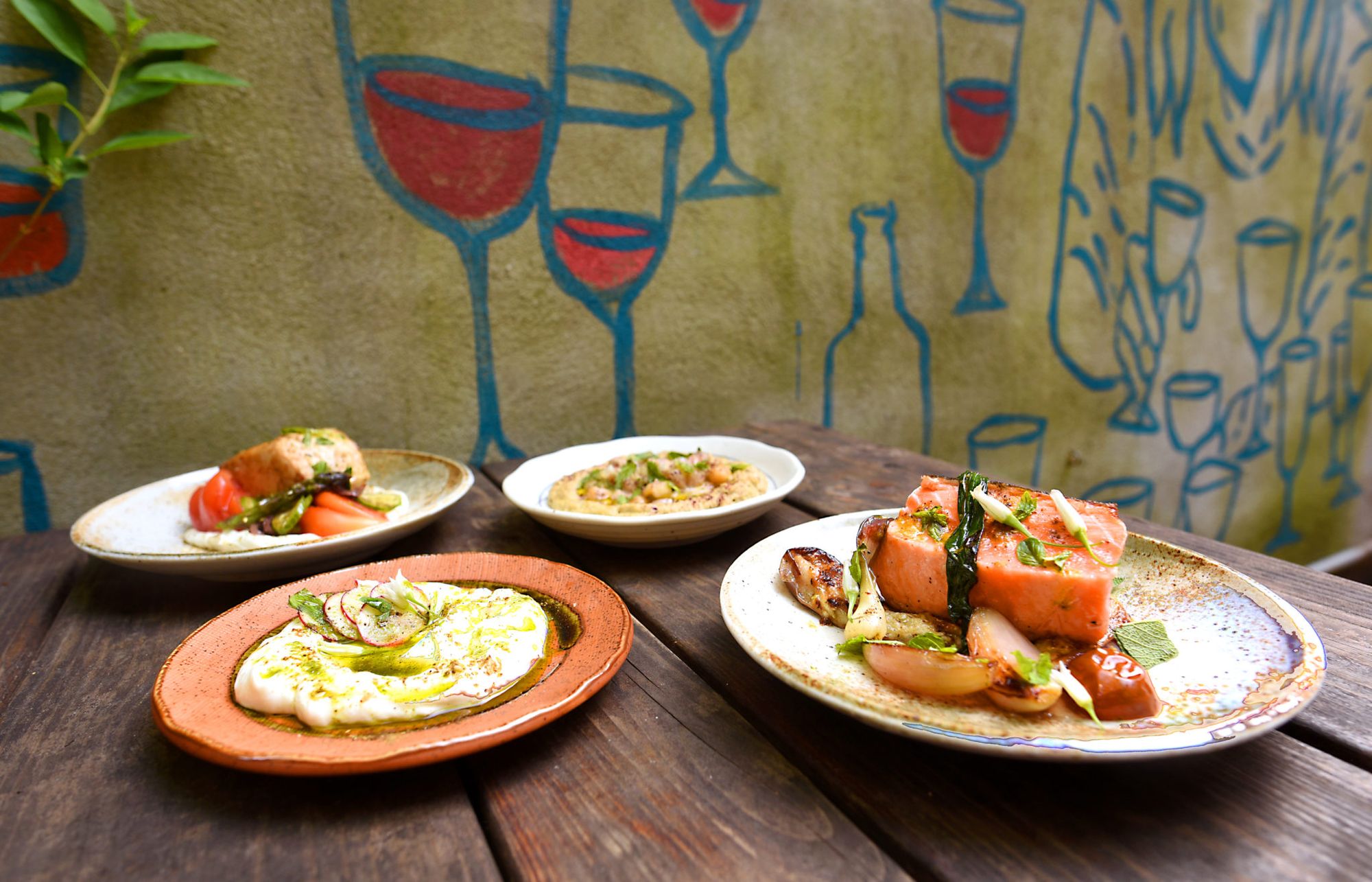 Miss Ada, 184 Dekalb Avenue, Fort Greene, 917-909-1023
With a name playing on the Hebrew word "misada," meaning "restaurant," this new eatery by Chef/owner Tomer Blechman (previously at Lupa, Bar Bolonat, Gramercy Tavern, Maialino, and Cookshop) opened a couple of weeks ago in Fort Greene. The cozy spot features a long bar and large communal table, as well as garden seating.
The modern Mediterranean menu offers a twist on traditional Israeli cooking, with highlights including baba ganoush with ginger aioli, eggplant chips with za'atar; lamb shawarma salad with lovage, anise hyssop syrup, and ras al hanout; and three different hummus masabaha options topped with charred ramps and shallots.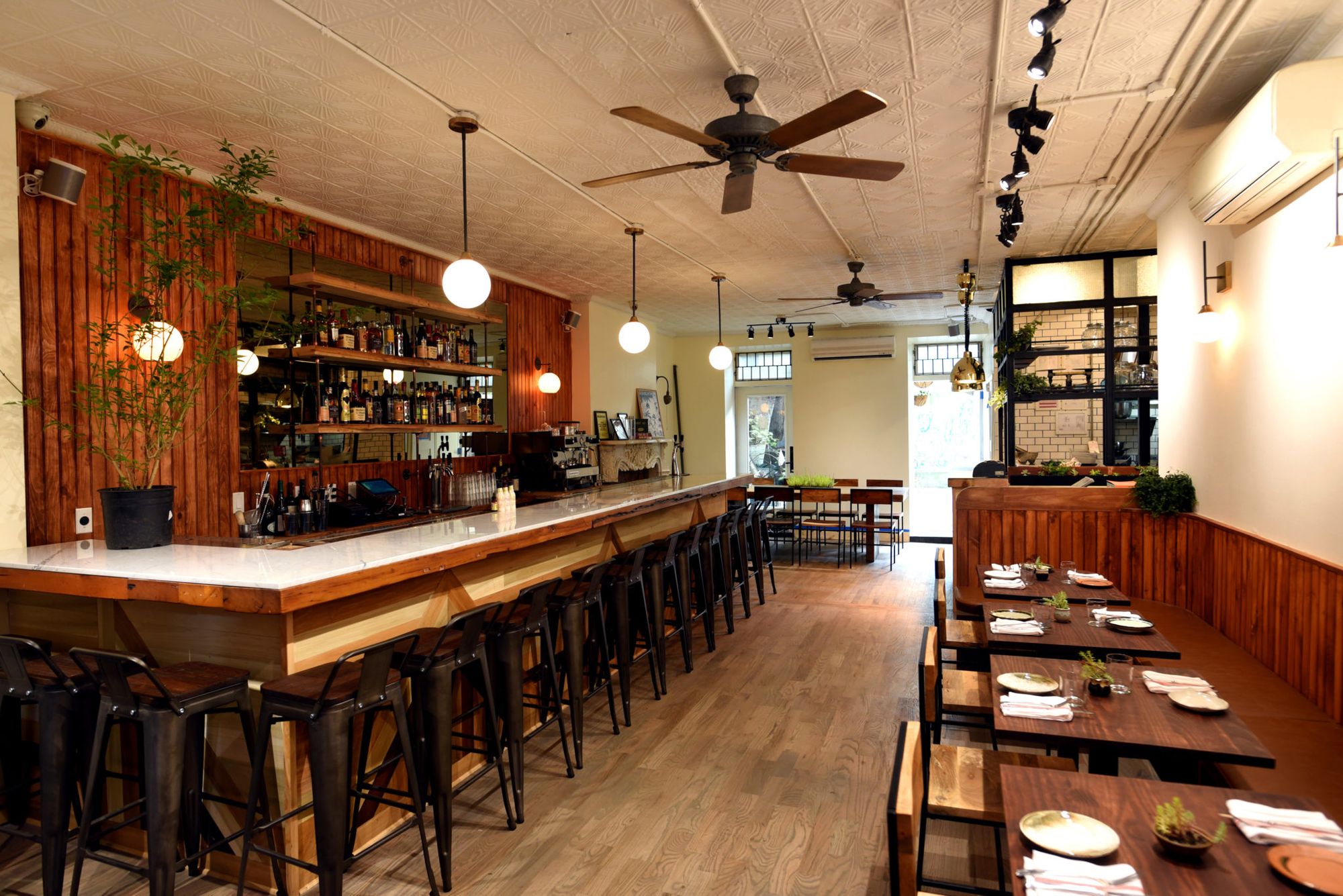 The inventive cocktail menu includes the Veridian (tequila, serrano, cucumber, lime, sugar, cilantro), Once Upon the Thyme (gin, lime, thyme, angostura bitters), and Ada-Rama (rye, Suze, Aperol, Chartreuse)—garnished with a lemon balm leaf plucked from the restaurant's back garden.
Hudson Jane, 360 Myrtle Avenue, Fort Greene, Opening June 2017
Coming soon to 360 Myrtle Avenue is Hudson Jane, an all-day café and wine bar with a mission to bring the community together to learn about and enjoy good food. Owners and life partners, Megan Johnson (previously at Gramercy Tavern) and Jen LaPorta, met years ago at Gottino in Greenwich Village where Meg was the sous chef. The couple bonded over food truck burritos while sitting on a park bench at Hudson and Jane—hence the eatery's name.
The couple (and hopefully their adorable dog, Charlie) will welcome guests with their take on American comfort food—influenced by different cuisines, food traditions, flavors, and ingredients from around the world.
Chef Megan will create "American Comfort" dishes inspired by the "many cultures that make America taste so great!"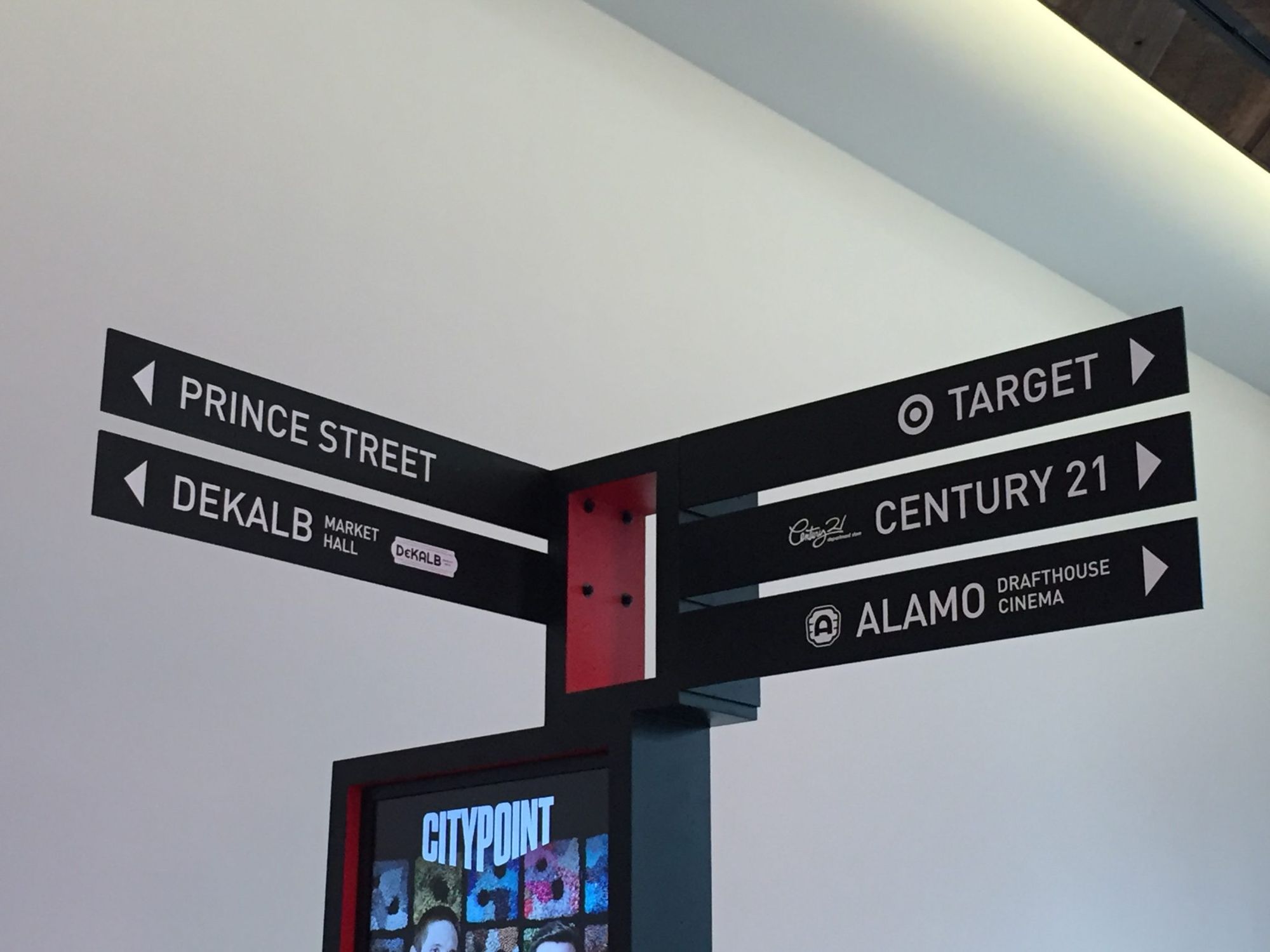 DeKalb Market, 445 Albee Square West, Downtown Brooklyn, Opening June 2017
The long-awaited DeKalb Market will open in Downtown Brooklyn's City Point in June, according to Eater, with a lineup of 37 vendors.
The "culinary center" will offer a diverse array of vendors "who reflect the cultural and ethnic diversity" of Brooklyn. The venue will feature a show kitchen, bar, and daily live programming.
Some of the Market's varied offerings will include Ample Hills ice cream, Arepa Lady, BK Jani (Pakistani halal), Cafe d'Avignon, Fletcher's BBQ, Forager's Market, Guss' Pickles, Jianbing Company (Shanghai-inspired street food), Katz's Deli, Kotti Berliner Döner Kebab, Pierogi Boys, Steve's Key Lime, and Wilma Jean (fried chicken).