After Tragedy, Mayor Backs Safe Streets Legislation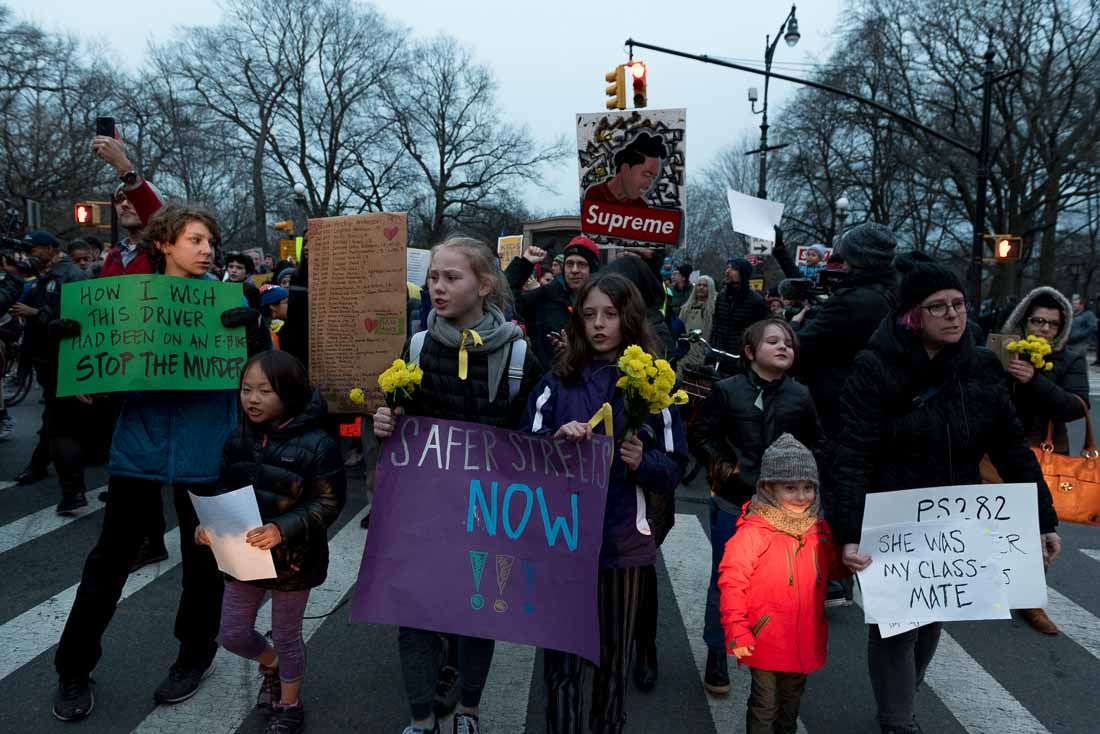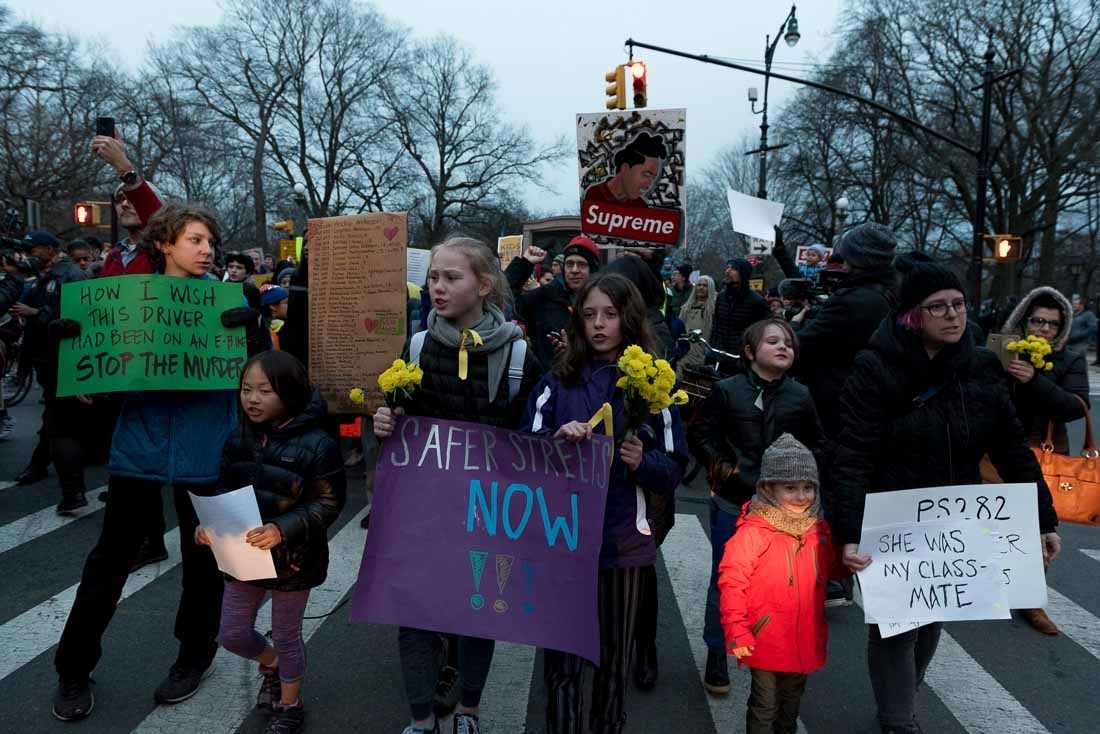 In the wake of last week's tragedy, change may come to Brooklyn streets. Yesterday, Mayor De Blasio put his support behind two new bills designed to keep the streets safe by preventing dangerous drivers from getting behind the wheel.
The announcement comes a week after 1-year old Joshua Lew and 4-year old Abigail Blumenstein were struck and killed by a repeatedly reckless driver, Dorothy Bruns, who had a history of speeding, as well as an alleged medical condition.
After the crash, hundreds of Park Slope parents and children came together with local politicians and activists to march, calling on Mayor De Blasio to do more for safe streets, both in Brooklyn and city-wide.
"I thank Mayor de Blasio for supporting tougher laws to keep dangerous drivers off our roads," said Brooklyn Borough President Eric Adams. "Vision Zero compels us to act, in the name of Abigail, Joshua, Kevin, and every single soul who has been stolen from us in a preventable crash on our streets. I will continue to push Albany to advance a legislative agenda that puts safe streets first."
The first bill would create a system requiring physicians to notify the DMV about medical conditions that could cause a driver to lose consciousness behind the wheel. The law would be based on longstanding practices from New Jersey and other states, narrowly tailoring the qualifications to the highest risk drivers. Dorothy Bruns, the driver that killed Lew and Blumenstein, told the NYPD she had a seizure at the time of the accident, and that she suffers from a medical condition.
The second bill would escalate the fines imposed by traffic cameras within a two year period. Currently, drivers are charged a flat $50 for every offense. Under the new system, the 3rd speeding ticket from a traffic camera would cost a driver $150, increasing with subsequent offenses to $250, $300 and finally $350 for the 6th offense, at which point the driver's license would be suspended. In the two years leading up to last week's accident, Dorothy Bruns had racked up four speeding tickets in school zones and run four red lights.
The Mayor is also pushing the State Legislature to expand the city's speed camera program, installing an additional 150 cameras in school zones, and expanding the definition of "school zone" to include streets in the vicinity of schools and not just the exact streets schools are located on.
Data from speed cameras shows that they lower the number of crashes, and reduce speeding in school zones by 63%. According to the Mayor's office, 75% of children who are killed or severely injured in a traffic crash are struck at times or places at which a speed camera cannot be activated.
"In the wrong hands, a car can be a deadly weapon. We are fighting on every front to make our streets safer, but we need Albany's help to keep dangerous drivers off the road, before we lose another life," said Mayor de Blasio.