Protesters Rallied Ahead of Woodland Hearing On Wednesday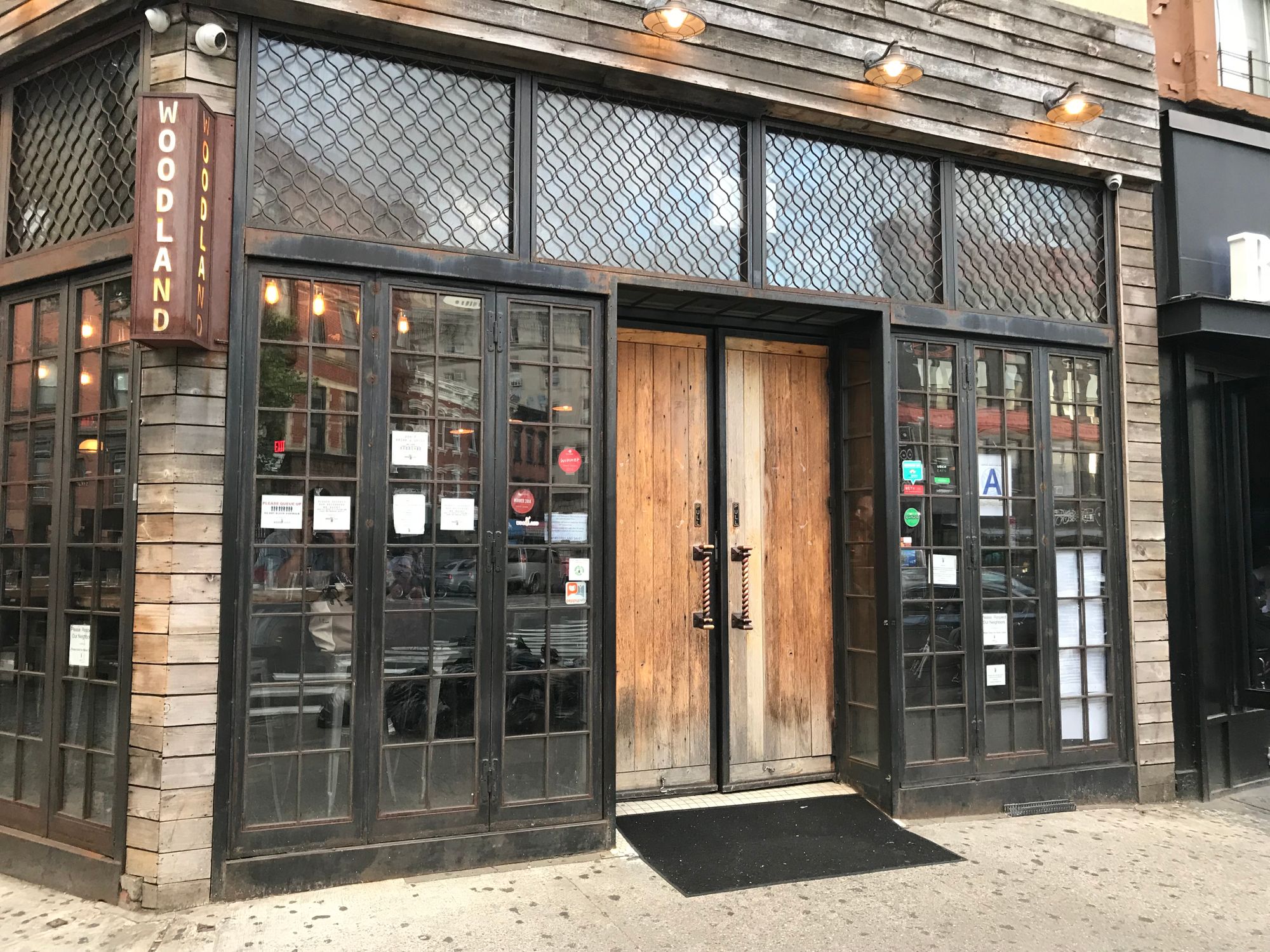 PARK SLOPE – Members of The Black Institute, Black Lives Matter, and Woodland patrons held a rally outside of the New York State Liquor Authority's (SLA) offices on Wednesday ahead of another hearing on the fate of the venue's liquor license.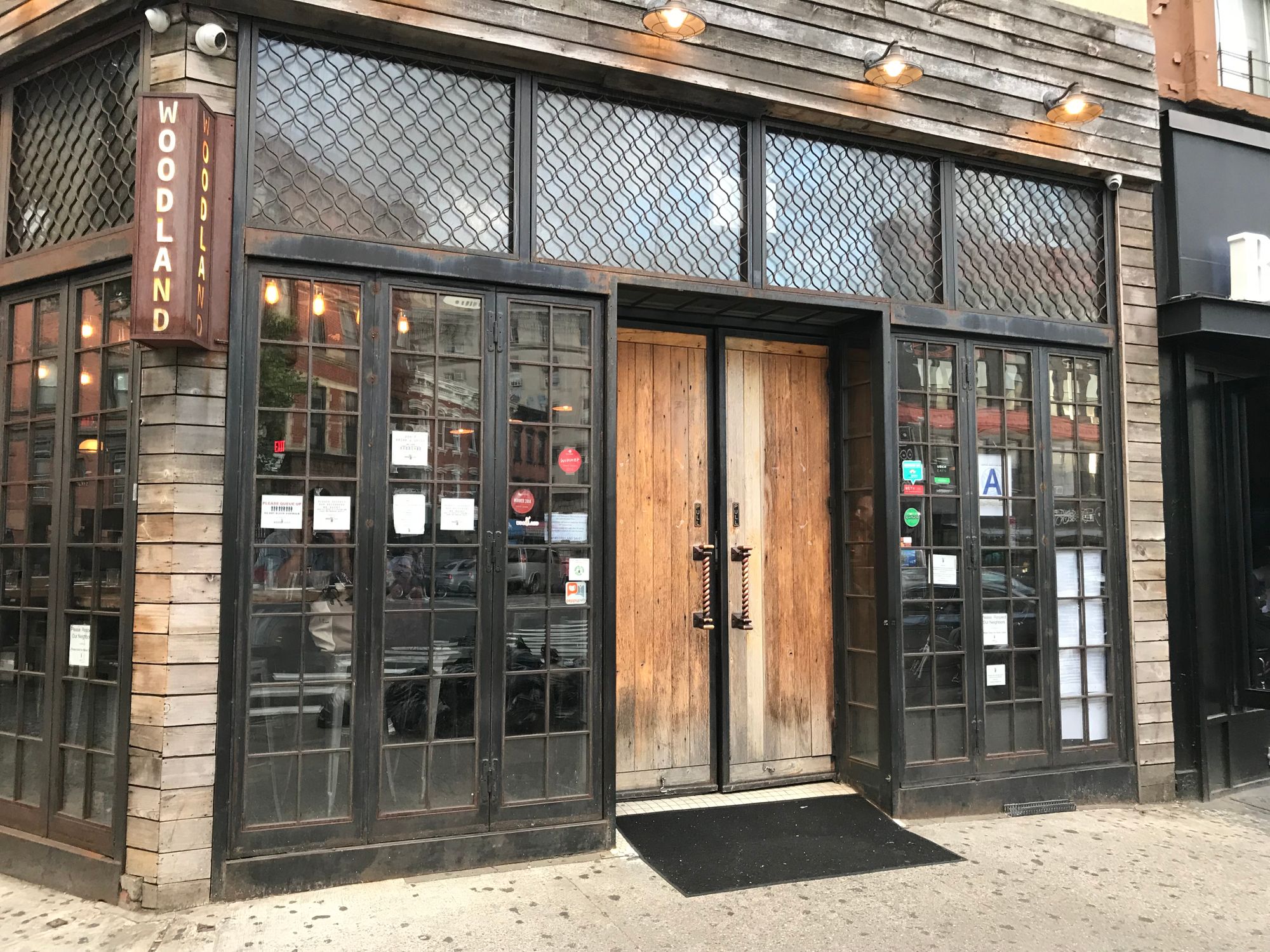 The group of supporters, who have collected nearly 3,000 signatures in the recently launched "Save Black Brunch" petition, presented their petition and testimony to the SLA following the rally.
"The SLA, NYPD, and the City of New York are using extreme enforcement actions to close down black and brown restaurants, but we're fighting back," Bertha Lewis, Founder and President of The Black Institute, said in a statement. "The accusations being made against Woodland are blown out of proportion and are just another example of racial targeting by the city and state."
Wednesday's SLA hearing was the third regarding Woodland. The prosecutor completed her case yesterday, according to William Crowley, a spokesperson for SLA. Another hearing is scheduled for Tuesday, August 20, in which the licensee, Prime Six Inc. DBA Woodland, will present its case and call witnesses. The hearing is open to the public to observe. Only witnesses will be allowed to testify.
Following next month's hearing, the judge presiding over the case will present the findings to SLA's full three-member board, who will then determine whether Woodland can continue to serve alcohol or not. The full board meeting is open to the public and will be live streamed, according to Crowley.
Located at 242 Flatbush Avenue at the corner of 6th Avenue, Woodland serves a bottomless mimosa brunch on weekends which attracts large, young crowds. Many neighbors have complained about the venue over the years claiming the business overserves customers and plays loud music and accuse patrons of public drunkenness and unruly behavior.
On June 6th, the SLA issued an Emergency Order of Suspension on Woodland's liquor license only to have a Supreme Court judge issue a restraining order the next day, allowing the venue to return to normal operations. Woodland's owner filed an Article 78 against the state, arguing that SLA's decision to suspend Woodland's liquor license was "arbitrary and capricious." A judge granted the business a temporary restraining order allowing it to resume serving alcohol until an SLA decision has been determined.
A second SLA hearing took place on June 18 in which representatives from Assembly Member Jo Anne Simon's and Council Member Brad Lander's offices attended to observe the proceedings and submit testimony from the officials. Simon and Lander have co-written three letters to the SLA in the past two years expressing their concerns about the business and its impact on locals.
In a recent joint statement, the two officials say that Woodland's owner, Akiva Ofshtein "has refused to address years of community concerns, despite repeated requests to comply with relevant laws, and help prevent drunk driving, vomiting, and urinating on his neighbors' homes. After hearing the evidence against him at a recent SLA hearing, Mr. Ofshtein chose to hire a lobbyist to manufacture a race issue for his own profit, rather than simply be a good neighbor."
Ofshtein did not respond when asked if he enlisted support from the Black Institute, but told Bklyner in an email, "As a small business it is very disheartening to be continually attacked by a small yet powerful group. When 3,000 of our loyal patrons take the time to sign a petition, call us, and otherwise display incredible support we are uplifted and energized to continue our fight to preserve what we worked so hard to create—namely an affordable welcoming establishment."
In March 2018, Ofshtein said that he has always been "amenable to making many changes every year and working with the community" to address their complaints, including stationing a security guard on the corner of 6th Avenue and Saint Marks Avenue on weekends and using crowd control barriers to keep large crowds from blocking the sidewalks. See Community Board 6's March 2018 resolution denying Woodland's liquor license renewal here. Community board recommendations are advisory only.
"What we've done to appease the community, it's beginning to feel like there's a racial component to it," Ofshtein told Bklyner in May 2018, after the business owner paid a $12,000 fine to SLA to renew Woodland's liquor license. "I firmly believe it's because we mainly have an African-American and Caribbean-American clientele," he added.