Petition Launched To 'Save Black Brunch' At Woodland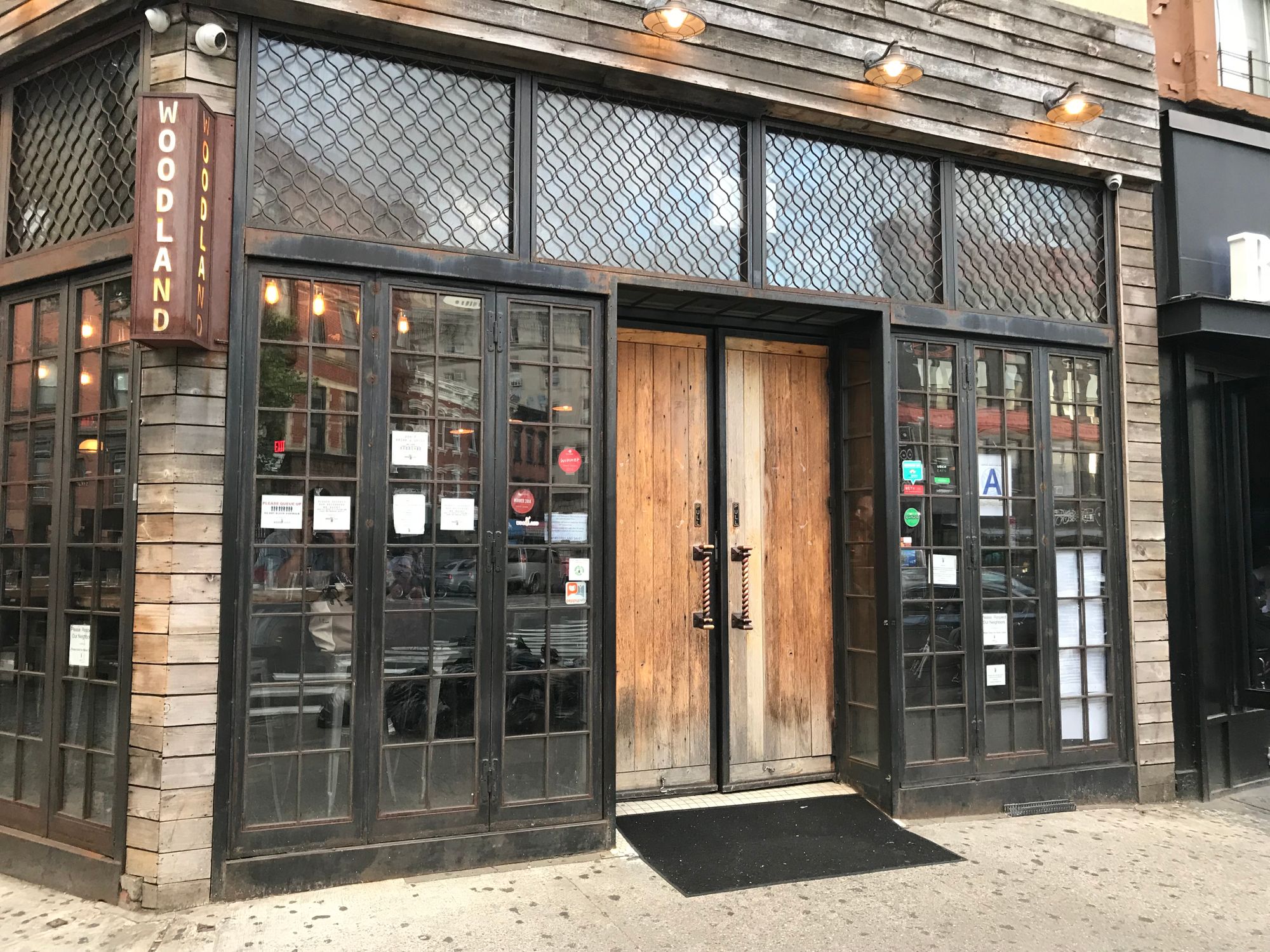 PARK SLOPE – Ahead of the next New York State Liquor Authority (SLA) hearing to consider the fate of Woodland's liquor license, The Black Institute (TBI) has launched a petition in support of the beleaguered business.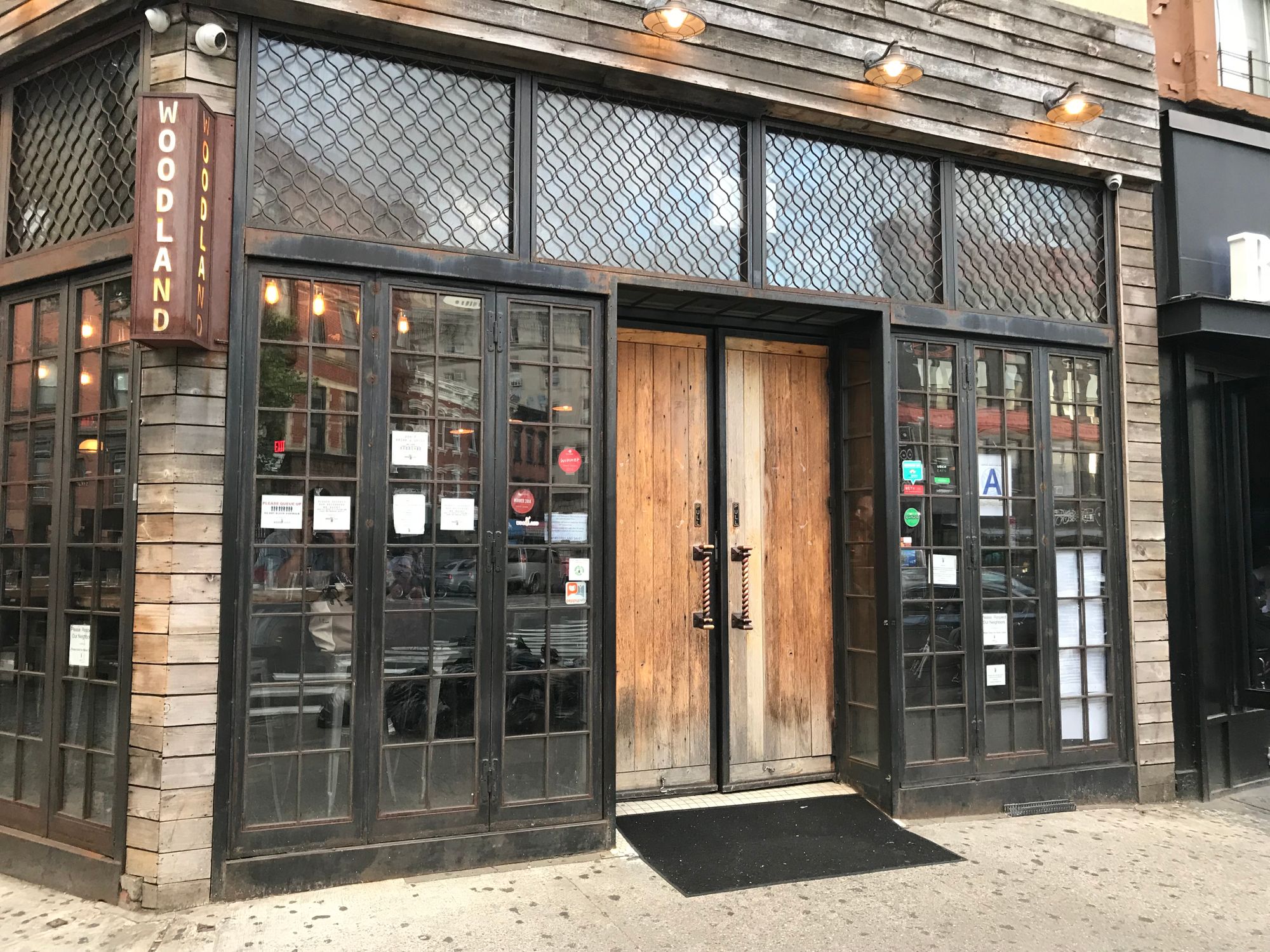 The "Save Black Brunch" change.org petition states, "Woodland Is Under Attack," and asks fans of Woodland's popular weekend brunch to sign and show their support. As of Sunday, the petition has collected nearly 400 signatures of its 500 goal. "Let's keep black brunch in Brooklyn!" the petition pleads.
TBI, a non-profit organization dedicated to helping local black families and immigrants resolve problems in their communities, hopes to keep Woodland from being shut down and bring attention to the prejudices black-owned businesses and businesses with black clientele often face, a spokesperson for the group explained to Bklyner.
Several employees of TBI have had the brunch at Woodland and say that the venue offers a "fun and friendly environment" where they "feel comfortable." Members of TBI  believe that the accusations against the business "are blown out of proportion," the spokesperson said.
Located at 242 Flatbush Avenue at the corner of 6th Avenue, Woodland serves a bottomless mimosa brunch on weekends which attracts large, young crowds. Many neighbors have complained about the venue over the years claiming the business over serves customers and plays loud music while accusing patrons of public drunkenness and unruly behavior.
On June 6th, the SLA issued an Emergency Order of Suspension on Woodland's liquor license only to have a Supreme Court judge issue a restraining order the next day, allowing the venue to return to normal operations. Woodland, or Prime Six Inc. (the licensee), filed an Article 78 against the state, arguing that SLA's decision to suspend Woodland's liquor license was "arbitrary and capricious." A judge granted the business a temporary restraining order allowing it to resume serving alcohol until its next SLA hearing.
A second SLA hearing took place on June 18 in which representatives from Assembly Member Jo Anne Simon's and Council Member Brad Lander's offices attended to observe the proceedings and submit testimony from the officials. The Assembly Member and Council Member Lander have co-written three letters to the SLA in the past two years expressing their concerns about the business and its impact on locals.
A third hearing—that was scheduled for Tuesday, July 9th—has been postponed until Wednesday, July 24th. This hearing will focus on 11 charges against the business dated  March 4, November 17, and November 25, 2018 as well as March 28, 2019. The charges include permitting dancing; permitting the premises to become disorderly; a "continuing pattern of noise, disturbance, misconduct or disorder"; and the licensee principal "knowingly permitt[ing] Robert and Zhan Petrosyants to manage the licensed premises when he knew or should have known said individuals were charged and later convicted of federal crimes involving moral turpitude."
Representatives of TBI attended the last SLA hearing and plan to give testimony at the July 24th meeting. They encourage Woodland patrons to do so as well.
In March 2018, following a Community Board 6 vote rejecting Woodland's liquor license renewal application, Woodland owner Akiva Ofshtein told Bklyner that he and his staff have taken several measures to appease neighbors, including the use of crowd control barriers to keep large groups from blocking the sidewalks and stationing a security guard at the corner of 6th & St. Marks Avenues on weekends.
In April 2018, SLA scheduled a hearing regarding the renewal of Woodland's liquor license amid five charges filed against the business from October 1 through November 10, 2017. On May 2, 2018, SLA agreed to dismiss the charges if Ofshtein paid a $12,000 fine, though it was noted that the agency had "further charges coming" against the business.
Following the April 2018 hearing, Ofshtein said despite his efforts to compromise with the community, neighbors remained unhappy. "I firmly believe it's because we mainly have an African-American and Caribbean-American clientele," he told Bklyner.
TBI agrees with Ofshtein, noting that many bars and restaurants often experience noise complaints, but that "Woodland has gone out of their way to implement extra security and more staff to ensure that local neighbors are not impacted," according to the spokesperson. Members of the group say they do not understand why Woodland is still being targeted as the business has "fixed issues in the past and have the proof to show it."