Openings And Closings South Of Prospect Park
It's easy to lose track, so we have compiled the openings from this fall, roughly south of the Park. Please do let us know whom we missed in the comments.
OPENINGS:
Tanoshii Ramen, 7718 5th Avenue, Bay Ridge
This ramen place had a soft opening in December.  The management is tight-lipped about their plans, but patrons on Yelp seem enthusiastic so far.
Thai Farm Kitchen, 416 Church Avenue, Kensington
We were there when this spot opened in October.  Thai Farm Kitchen's owners ran several successful restaurants in Bangkok before relocating to Kensington, where they offer a mix of familiar dishes and new flavors to their customers.
Judy's, 4022 5th Avenue, Sunset Park
Judy's opened December 3 on Sunset Park's 5th Avenue strip, in the space formerly occupied by Parkette.  Owner Sam Goetz said he is hoping it will be "the place for the various awesome human beings of sunset park to converge and hopefully connect."  Right now they offer coffee, but will soon offer beer and wine as well.  "It's going to be a place that flows from my personality…but also the personality of my staff," Goetz said.
L'Wren, 4004 5th Avenue, Sunset Park
L'Wren recently opened right up the block from Judy's.  According to ABC7, cocktails include the "Sage Advice (gin, sage, mango, lemon) and El Cachondo (tequila, jalapeno, passion fruit, lime)." Yelp reviews are mostly positive, even though the cocktails are not cheap.
Yi Kou Fu 一口福 , 6916 18th Ave (Bay Ridge Ave & 70th St), Bensonhurst
This all you can eat hot pot and BBQ opened in mid-December next to Cathay Bank.
Poké Stop, 1720 Sheepshead Bay Rd, Sheepshead Bay
The poké bowl is a dish that originated in Hawaii, described by owner Liron Michaeli as "sushi in a bowl."  Comparing his concept to Chipotle and Subway, Michaeli said customers get to build their own sushi salad bowl, consisting of a base of rice or noodles, proteins like tuna or salmon, four toppings and sauce.  It also offers sushi handrolls.  Poke Stop opened in November.
E Sushi 2, 2971 Ocean Ave, Sheepshead Bay
E Sushi 2 on Ocean Avenue is another location linked to the original E Sushi on Flatbush Avenue.  Their menu includes sushi rolls but also teriyaki, hibachi and other rice and noodle dishes.  Yelp reviews look positive.
Japan Village, 934 3rd Ave, Industry City, Sunset Park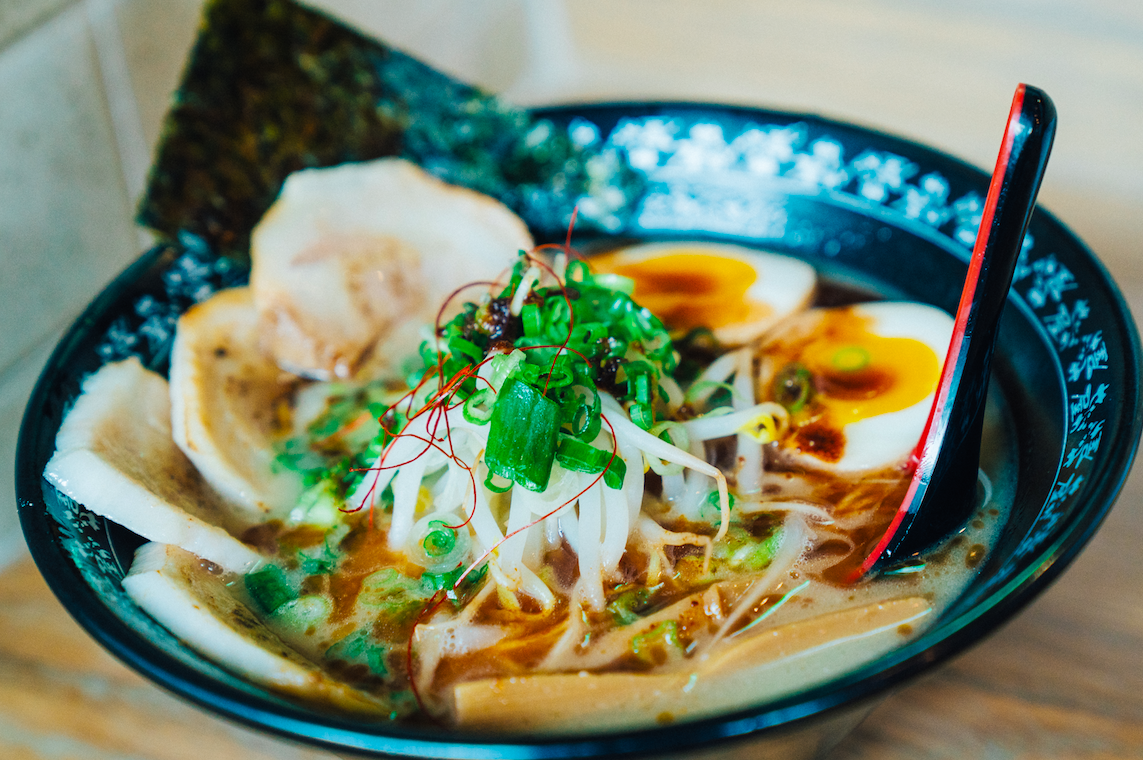 We covered the opening of this place in November, too.  The 20,000-square-foot Japanese-themed food hall offers groceries, food stalls, a restaurant and a liquor store.
TSAôCAA, 773 59th St, Borough Park
TSAôCAA opened October 30 in Borough Park. "We take the best of typical Hongkong dessert and ice cream shop, add our own organic and homemade products, and package it with friendly service and a sophisticated atmosphere", the chain claims, advertising their franchise. It offers a variety of teas, as well as Korean chicken BBQ.
Kushi Izakaya, 1934 86th Street, Bath Beach
This One Piece (anime) themed restaurant according to its description on Yelp, serves "Sushi. Ramen. Skewers. Yakitori."  It opened in December and seem to setill be ironing out service, so reviews are a mixed bag, a plus – they are open late.
Flaming Grill & Modern Buffet, 3839 Nostrand Ave, Sheepshead Bay
This spot in Sheepshead Bay opened October 13.  Reviews on Yelp seem positive, and General Manager John Chen says the buffet includes Chinese, Japanese, American and even some Italian dishes.
Rayhon Restaurant, 1915 Ave U, Midwood/Sheepshead Bay
Rayhon opened on October 12 and serves Uzbek & Tajik Halal Cuisine.  Owner Azamat Mukhamadiev says they offer traditional dishes like kebab, pilaf, and dumplings, and the prices are affordable to bring your whole family: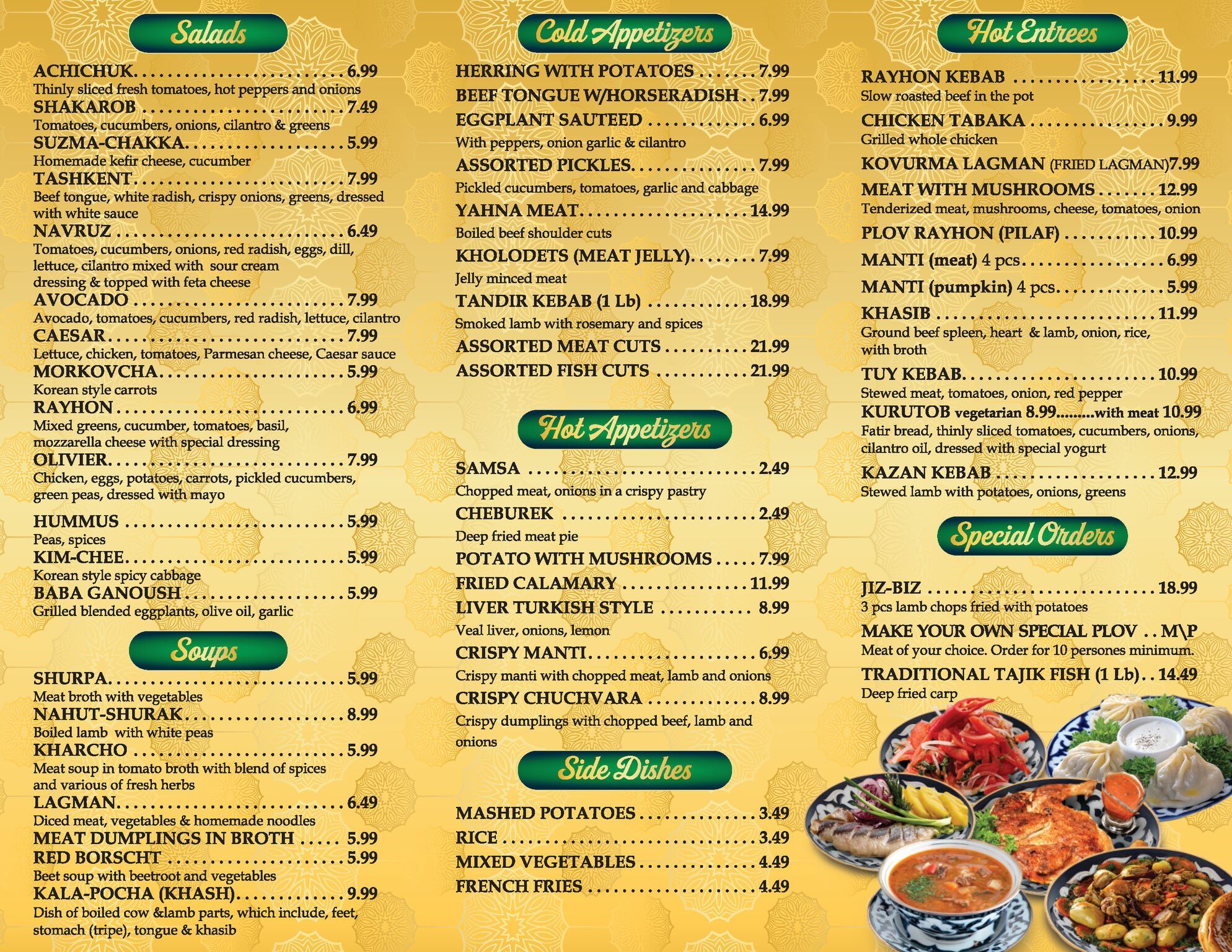 CLOSINGS:
Areo Restaurant, 8424 3rd Avenue, Bay Ridge.
Sancho's, 7410 3rd Avenue, Bay Ridge
https://www.instagram.com/p/BoM2CUCBHFS/
A neighborhood staple since 1985, Sancho's closed in early October due to the owners retiring.
ZEN, 7609 3rd Avenue, Bay Ridge
We covered the closure of ZEN, which will close after 34 years on 3rd Avenue in Bay Ridge at the end of the year.  The owners said they can no longer afford the rent.
KarVer closed their concept in Sheepshead Bay and are telling us they are reworking it to reopen in 2019.