Thai Farm Kitchen Brings Farm-To-Table Thai Food To Church Avenue

KENSINGTON – Last night, a new Thai restaurant softly opened its doors on Church Avenue.  Thai Farm Kitchen is the latest addition to the already excellent Thai dining options we have in Kensington and Ditmas Park (Sawasde, Corthaiyou, Monday's Off, and Am Thai Bistro, to name a few), and it looks to offer its own take on traditional dishes, as well as fill in the gaps in what everyone else is offering.
The focus is on quality, healthy, and authentic Thai food. Owners Jess and Kanyawee Calvo are bringing the kind of food they grew up on in rural Thailand to New York, and this is not their first restaurant. While their background is in hospitality and retail marketing, the couple decided in 2012 to start a lettuce farm – Farm Luck Dee – in Bangkok. In a few years, they had a little restaurant next to it, and a few years later – three across the city, winning awards along the way. But their dream was to be in New York City.
So earlier this year they sold the three restaurants, packed up their two kids, and moved to Brooklyn, settling in South Slope. Next step was to find a good spot for a farm-to-table restaurant, Thai style, nearby. They knew Chef Jintana "Nit" Kumsiri, who until recently was a partner at Corthaiyou on Cortelyou Road, met contractor extraordinaire Hann Low, and everything fell into place for opening at 416 Church Avenue, the old Church Bar spot.
The menu is rooted in the Bangkok region, with Chef Nit adding authentic Isaan flavors — a bold, fermented fish sauce and chilis – from the North Eastern regions of Thailand. The food is accessible, and features both familiar dishes and new entries, the main challenge, the two chefs agreed, is to temper the heat of the dishes for the palates of local diners.
It is a warm and welcoming space, with lots of nostalgia elements – from cups to plates to serving dishes – for those who grew up or visited Thailand in the 1970s and 1980s. A traditional fish net decorates the ceiling, along with a chicken cage repurposed into a lampshade, all adding to a rustic feel, and you are greeted by a family of chickens upon entry.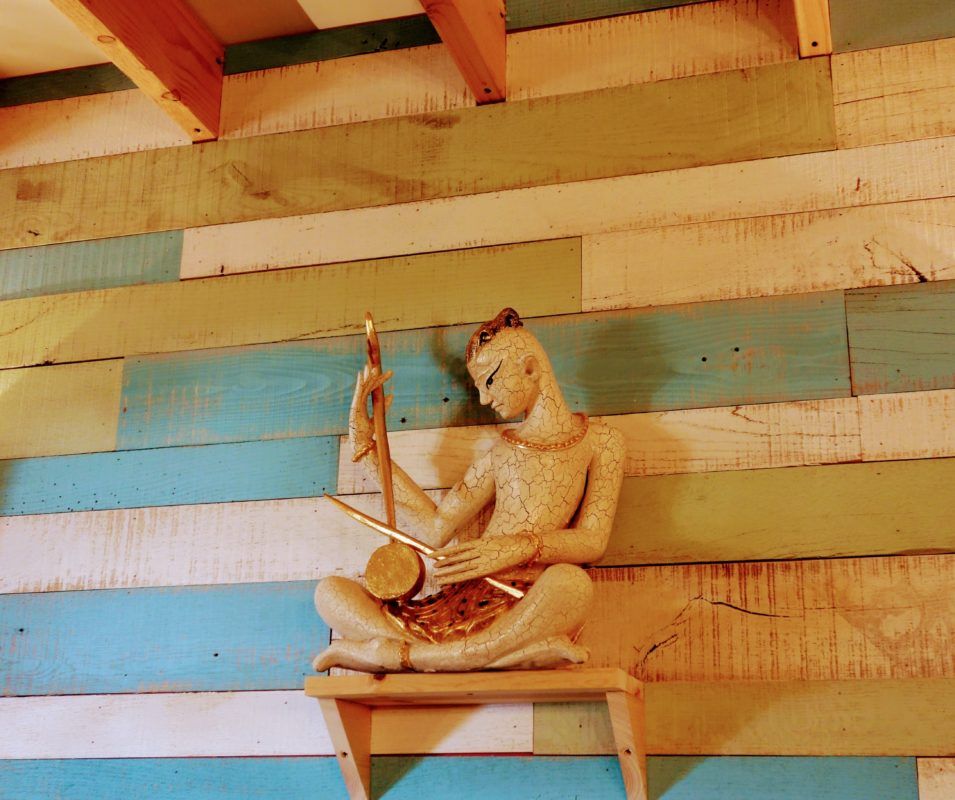 The small space seats 20 in a very cozy setup. Even though the tables can be separated, we'd recommend it for parties of 4 or so, or you'll end up making friends with folks seated next to you – which we did, and it made the evening even better.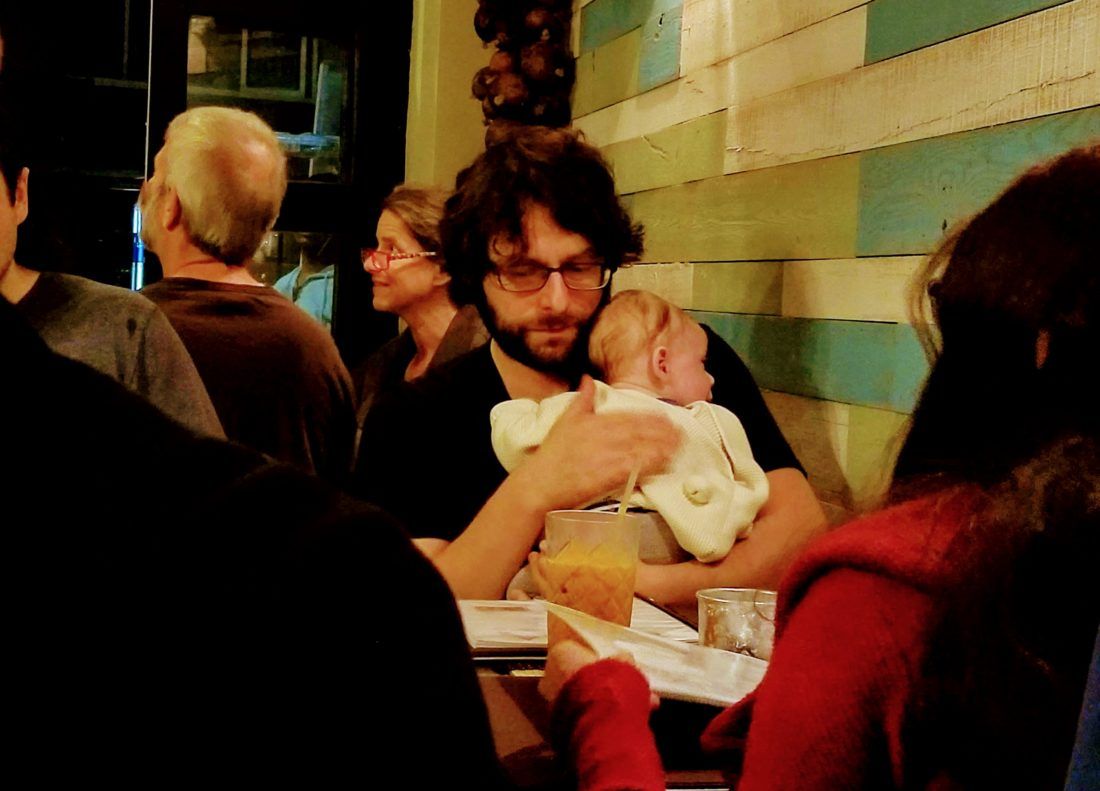 How do they hope to distinguish Thai Farm Table from the rest? "Taste, flavor, and service," says Jess Calvo who will welcome you to the restaurant when you visit – it is a family affair.
Below is a peek from last night, and we hope you will give them a chance. The full menu is currently posted on their Facebook account, and prices range from $6-12 for appetizers, to $14-22 for main courses, and the servings are generous and very shareable.
Level of spice varies from dish to dish, but the hosts diligently asked everyone last night how spicy they like their food and dishes were adjusted accordingly. Som Tum ($10), the classic green papaya salad we tried was both refreshing and certainly had a kick to it, but the flavor was complex rather than sharp.
There are herbal drinks, imported from Thailand, and do not have a liquor license for now, but water is plentiful. Their fresh meat and produce come mostly from farms upstate – Greenacre Farms in Dehli, Campanelli's Poultry in Kenora Lake, Altobelli Farm in Valatie and more, if you want to know the exact provenance of what you are about to consume.
Thai Farm Kitchen does not offer delivery – initial focus on serving customers in-house first, as both the community and the restaurant get to know each other and their preferences. But that will change, and while it is cash only, for now, they are working on accepting credit cards.
Open for lunch and dinner, with an hour off in between. While we are yet to try their brunch/lunch menu, which also offers a fixed price option for $12.95, we can heartily recommend Kai Yaang ($16) – their grilled chicken dish, which came perfectly moist and flavorful, accompanied by a sweet sauce as well as a perfectly balanced and smoky chili sauce – both made in-house – so each diner can adjust to their preference.
We can also recommend the fish – Pla Thod ($22) – a deep-fried branzino, that was mild and flavorful. There were lots of soups ($6-10) and curries ($14-16) on the menu we will just have to come back for.
Thai Farm Kitchen will be open daily, 11:30 am – 4:00 pm and 5:00 pm-10:00 pm except for Tuesdays, when it will be closed, and Fridays and Saturdays when it will stay open till 11:00 pm.  416 Church Avenue (between E4th and E5th, just off Ocean Parkway), telephone 347-757-2035. Cash Only for now.