Make Volunteering A New York Value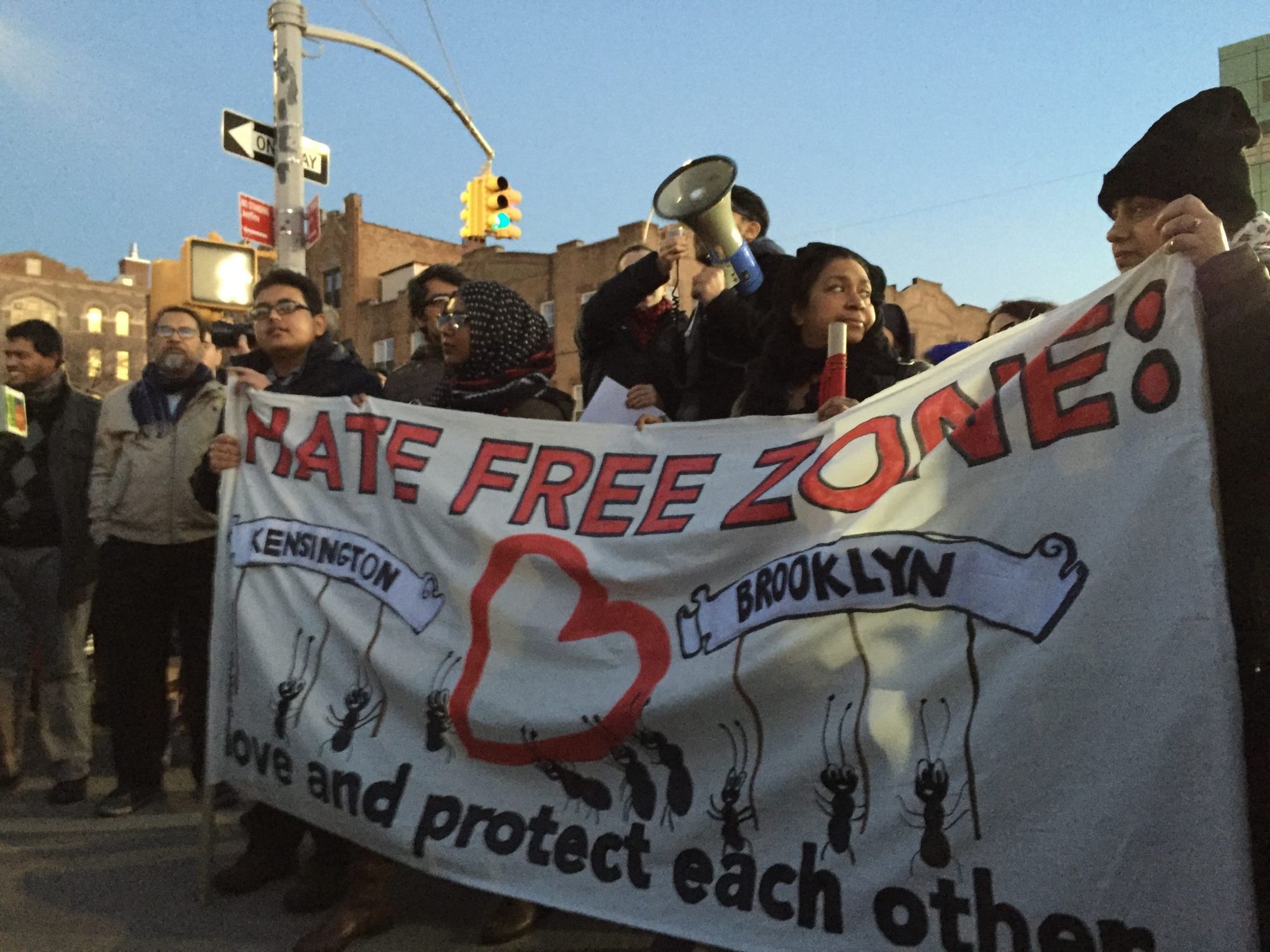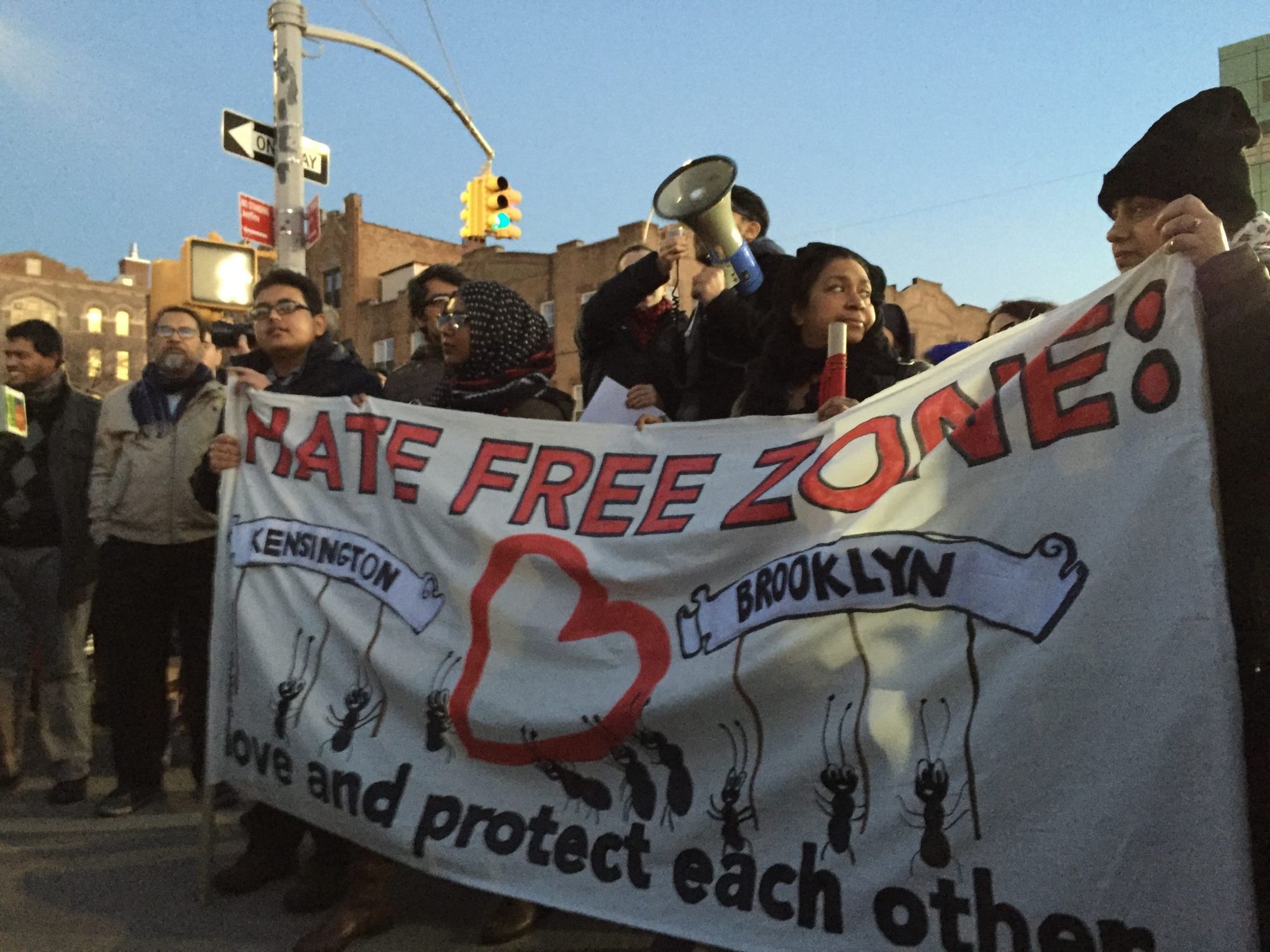 For the past two weeks, Brooklyn has been peppered with Trump resistance events, from parent-led immigrant support rallies to bodega strikes to hand-delivering power bars to Senators.
For those of you seeking to keep the momentum alive or make your voice heard without yelling on a street corner, we've gathered together Brooklyn-based projects to fight what organizers call discriminatory actions by the Trump administration, right here at home.
1. Help Your Neighbors: "We Are New York Values"
Last year during the presidential primary campaign, Ted Cruz publicly derided 'New York values' as egocentrism, "money and the media", and out-of-touch liberal platitudes. (Cruz was later flayed for his comments when he visited the Bronx.)
But now, many are reclaiming their "New York Values" and reinforcing the grassroots backbone of New York activism.
Brooklyn-based artist and curator Jeanne Heifetz partnered with social entrepreneurs Mimi Doan and Josh Dean to create a website that helps New Yorkers volunteer at organizations that "protect New York City from the Trump agenda" and create the social change from the ground up.
"We Are New York Values" lists hundreds of NYC-based organizations (or local branches of national organizations) that need active volunteers. The site is categorized by cause, jobs, and need.
"In minutes, you can find volunteering opportunities based on what you'd like to do," said Heifetz. "These organizations need more than just email addresses, occasional donations, or signing petitions," she said. "It's based on the way we're thinking now: what is urgent."
So far the site's top hits include immigration, reproductive rights, islamophobia, arts for social justice, environment, and racial justice.
With a background in politics, Heifetz said she's still committed to electoral activism. But only focusing on 2018 isn't enough. "While you're making phone calls and going to offices, also think about the daily lives of people who need your help," she said.
Heifetz, who volunteered with Obama campaign in 2008, started We Are New York Values because she saw earnest people trying to "reinvent the wheel," she told BKLYNER.
"There are already organizations that know how to accomplish what you want — lend them your strength rather than develop a competing organization," she said. In addition, she'd like to see organizations use the site for resource sharing.
2. Make A Statement With Your Wallet: "Let's House Muslim Refugees In Trump Tower"
This Indiegogo fundraiser is trying to raise enough money to house a Muslim refugee couple or family in President Trump's "egotistical monument to himself" for one year.
"Let's put a gold covered roof over someone's head," said founder and social entrepreneur Jonah Bliss. The fundraiser aims to provide refuge for a family affected by the president's executive order banning immigrants from seven majority-Muslim countries.
"The best way to respond [to the shock of the Muslim Ban] is with something unexpected; to rebuke Trump and remind Americans of our supposed ideals: inclusivity."
Raising enough to pay for a year's rent in a luxury building like Trump Tower — which starts at $4,950/month — is a lofty goal, but it's not all about logistics.
"It's a statement and an act of protest," said Bliss. "Let's show President Trump and the folks that elected him that Muslim refugees deserve the right to live in America as much as anyone else."
A lot of people in less cosmopolitan parts the country are scared of Muslims because they've never met one, Bliss told BKLYNER. With this campaign, he's reaching out Americans to say 'Look, they're no different from any other neighbor you have. They want to live normal lives.'
"And ideally," he added, "it pisses off the President."
But back to logistics for a moment: Bliss said that every dollar raised will go toward nonprofit organizations that help refugees even if they don't make rent. In addition, they will be renting from a private owner, not the Trump Organization itself.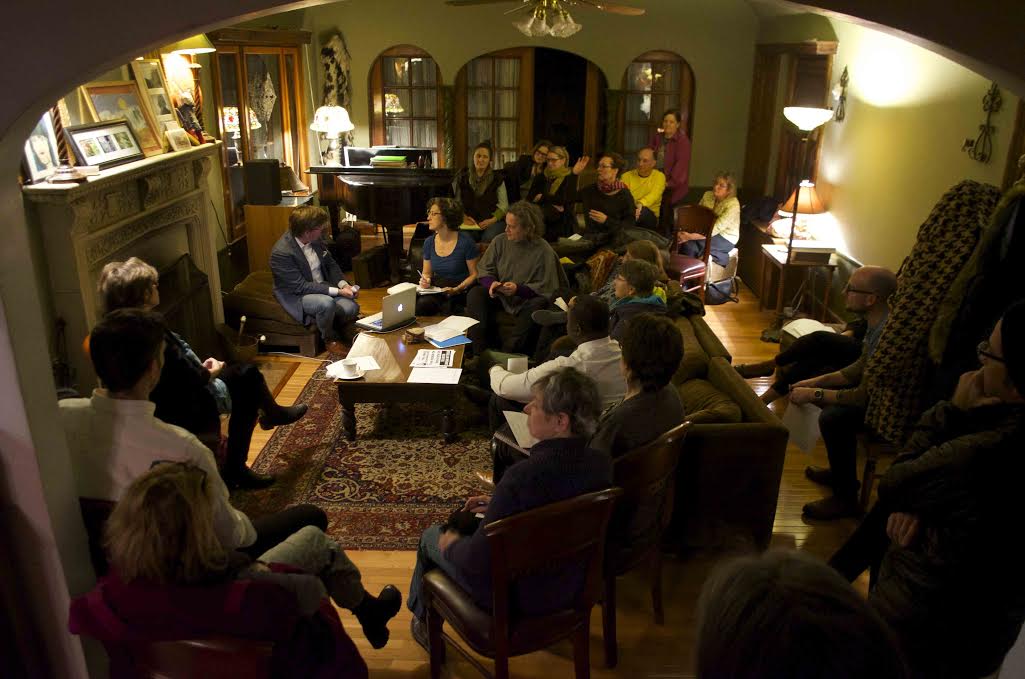 3. Join a hyper-local civic group
Check out this list of resistance events and organizations for more ways to connect with your neighbors in meaningful ways. Here are a couple of new ones coming up:
"From Outrage to Action" will meet at the Park Slope United Methodist Church for an open meeting about "racism, religious bigotry, immigration, the environment, health care, gender equality, corruption, and hate crimes" on Saturday, February 11 at 410 6th Avenue from 1pm to 3pm.
What did we miss? Tell us about your project or organization at editor@bklyner.com.