Halloween Events – Epic List of Brooklyn Events 2018
NOW:
3rd Annual Brooklyn Horror Film Fest, Oct 11 – 18Calling on the Spirits, Green-Wood, Oct. 13 – Discover the curious world of nineteenth-century mediums, magicians, and spiritualists in New York's foremost Victorian-era cemetery, Green-Wood. There is a waitlist.
BAY RIDGE kicks off the annual festivities with the 52nd Ragamuffin Parade tomorrow, 10/ 13 at 1pm.  Details in the flier.
KENSINGTON follows with PS130 Fall Festival on Sunday:
WEEKEND of October 20/21
CROWN HEIGHTS/PROSPECT HEIGHTS – Trick-or-treating and a hilarious musical romp with the Brooklyn Conservatory Community Orchestra at the Brooklyn Museum. Featuring live actors, video, and music by Bach, Mussorgsky, Dvořák, and more. Discover what happens when a surprise guest visits the Moldymort Mansion. Recommended for ages 4 and up. Performance times: Saturday, 10/20 at 1:00 PM & 3:30 PM Tickets are $20 for adults; $10 for ages 18 and under. Museum Members receive 25% off adult tickets. To receive the Member discount code, email membership@brooklynmuseum.org with your full name and Member ID.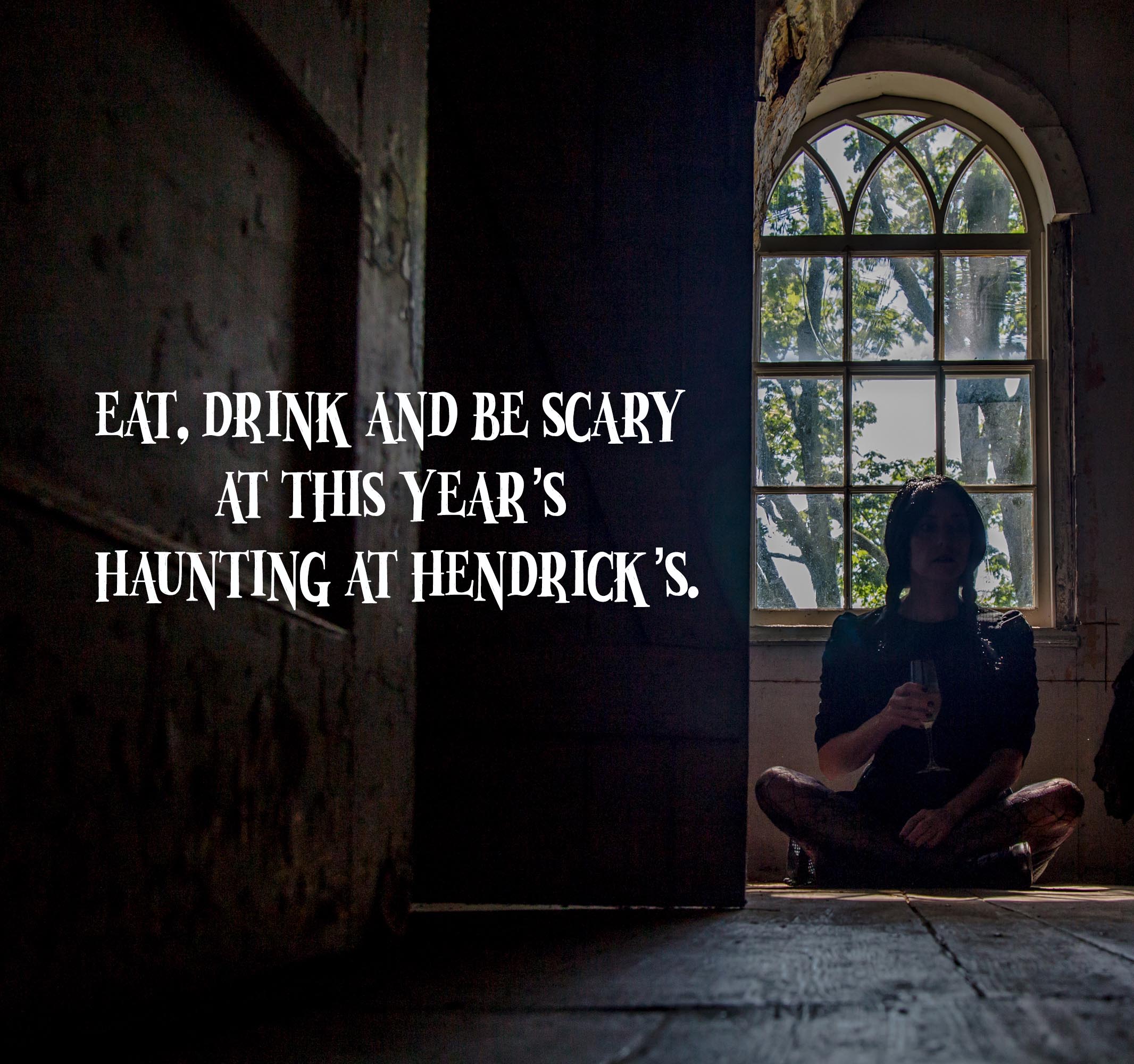 MARINE PARK – Celebrate Halloween at a 298-year-old house! On October 20, one of Brooklyn's oldest houses—the Hendrick I. Lott House— will be hosting a fright-filled, costume cocktail party, in a rare open to the public event. Tickets cost $75, and all proceeds benefit the home's preservation. 21+ Doors will open at 7 pm. The Hendrick I. Lott is located in Marine Park, Brooklyn at 1940 East 36th Street 11234.
BUSHWICK – Michael Alan Alien's Dark Side of the Moon Glow in the dark Halloween special – October 20 – 8:00pm – midnight. "A psychedelic sound, color and light endurance performance at Michael Alan's private art studio in Bushwick. Art after dark for the Halloween spirit of ghostly fun!"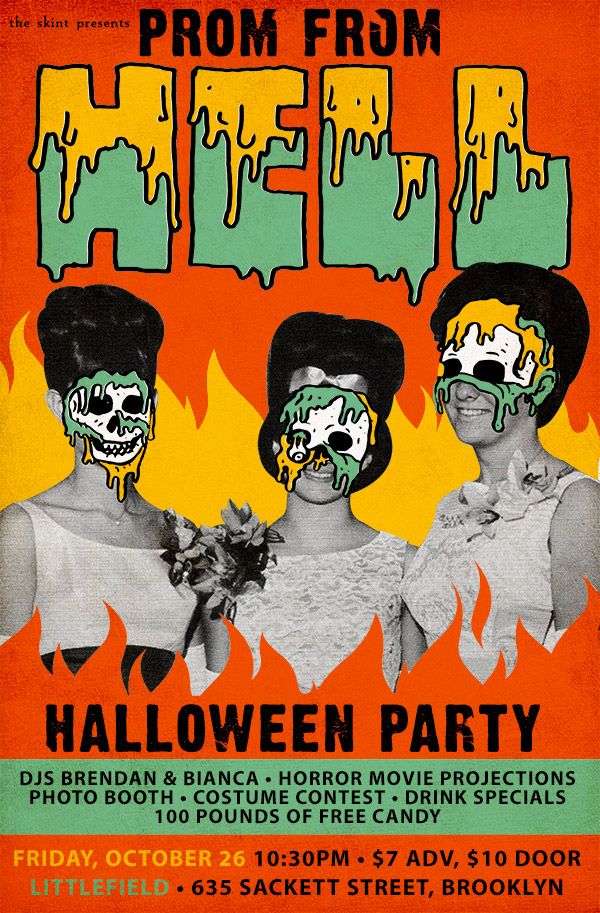 the skint's Prom From Hell Halloween Party! "On Frightday, October 26 at 10:30pm, Brooklyn's Littlefield exorcizes the demons of proms past with a Halloween blowout featuring music of the 1980s-2000s spun by DJs Brendan & Bianca, horror movie projections by Music Video Time Machine, a strange and unusual photo booth by Nikki, and spiked drink specials. You want candy? Of corpse you do. We'll have 100 pounds of the stuff. What to wear? Dress as Dragula, a Black Magic Woman, Laurie Strode, dead ringers, a broken subway tile. It's Halloween, so anything goes. Those who conjure the best looks can enter the costume contest and be rewarded with prizes. Tickets are just $7 in advance or $10 at the door.
Get your tickets now
."
SUNSET PARK – The first can't miss Fearhouse NYC event will take place on Friday, October 26th at 9pm at The Brooklyn Hangar with Borgore, Ganja White Night, Gammer, Yultron, Spock, and Tisoki in Brooklyn. Borgore, an Israeli EDM producer, DJ, singer-songwriter and rapper will co-headline this show with Belgian bass duo Ganja White Night, who continue to make waves in the electronic community with their iconic Wobble sound. Borgore and Ganja White Night will take the stage after sets by UK based DJ, Gammer, Los Angeles–born, Vegas–satelliting emcee, remixer, rapper, producer, and DJ Yultron, dubstep/EDM producer and DJ from Fresno, California Spock and young UK producer Tisoki. Entry to the event is 18+ and tickets can be purchased here.
The second show with Dimitri Vegas and Like Mike will be on Saturday, October 27th. The Belgian DJ and record producer duo, composed of brothers Dimitri Thivaios and Michael Thivaios were ranked No. 1 in 2015 and are ranked No. 2 in DJ Mag's 2014, 2016 and 2017 Top 100 DJ list. They released 'Melody' in 2016 with Steve Aoki & Ummet Ozcan which topped No.1 at Beatport Charts and became the official UEFA 2016 anthem of the Belgian National Football Team. Doors open at 9pm. General admission tickets begin at $65 and can be purchased here.
HALLOWEEN WEEKEND October 27/28
PARK SLOPE – OLD STONE HOUSE – Sunday, October 28, 12- 3 pm – "Roll out that great Halloween costume a few days early for our Costume Contest and Mini-Parade sponsored by Park Slope Parents! (we know 6:30 pm on Wednesday night can be a challenge…) Arrive at Noon to make pizza at our wood-fired hearth, paint pumpkins with Private Picassos, and sign up for the 3 pm Costume Contest! Mini-parade around the park to show off your creativity!  Awards for most creative, best family costume and most ferocious monster!"
CONEY ISLAND – Children's Halloween Parade, Saturday, October 27, from 11 am-2 pm, the Alliance for Coney Island will host this free family-friendly event inside MCU Stadium where guests can enjoy a day of games, magic shows, bounce houses, face painting, caricature art, trick-or-treating and more. The official Coney Island Costume Contest will include categories of Most Creative, Funniest, Best Handmade, Best Group and Best Overall Costumes. The first 1,500 children will also receive a trick-or-treat bag full of goodies and a 2-hr wristband to Luna Park. The event is open to all children 14 years of age and younger in costume accompanied by an adult.
GREENPOINT – Children's Halloween Parade & Party  – Sunday, October 28, 12 noon- 6pm. Parade assembles at 176 Java Street, 12:30 PM Parade kicks off & marches down Manhattan Avenue, 1-3 PM Spooktacular Party to follow for younger kids (176 Java St) 4-6 PM Zombie Nerf War for older kids (176 Java St) Proceeds benefit Town Square, local Brooklyn Boy Scout Troop 26 and local Brooklyn Pack 7. Troop 26 meets on Thursday nights at I.S. 318 in East Williamsburg; Pack 7 meets on Friday nights at St. John's Lutheran Church in Greenpoint.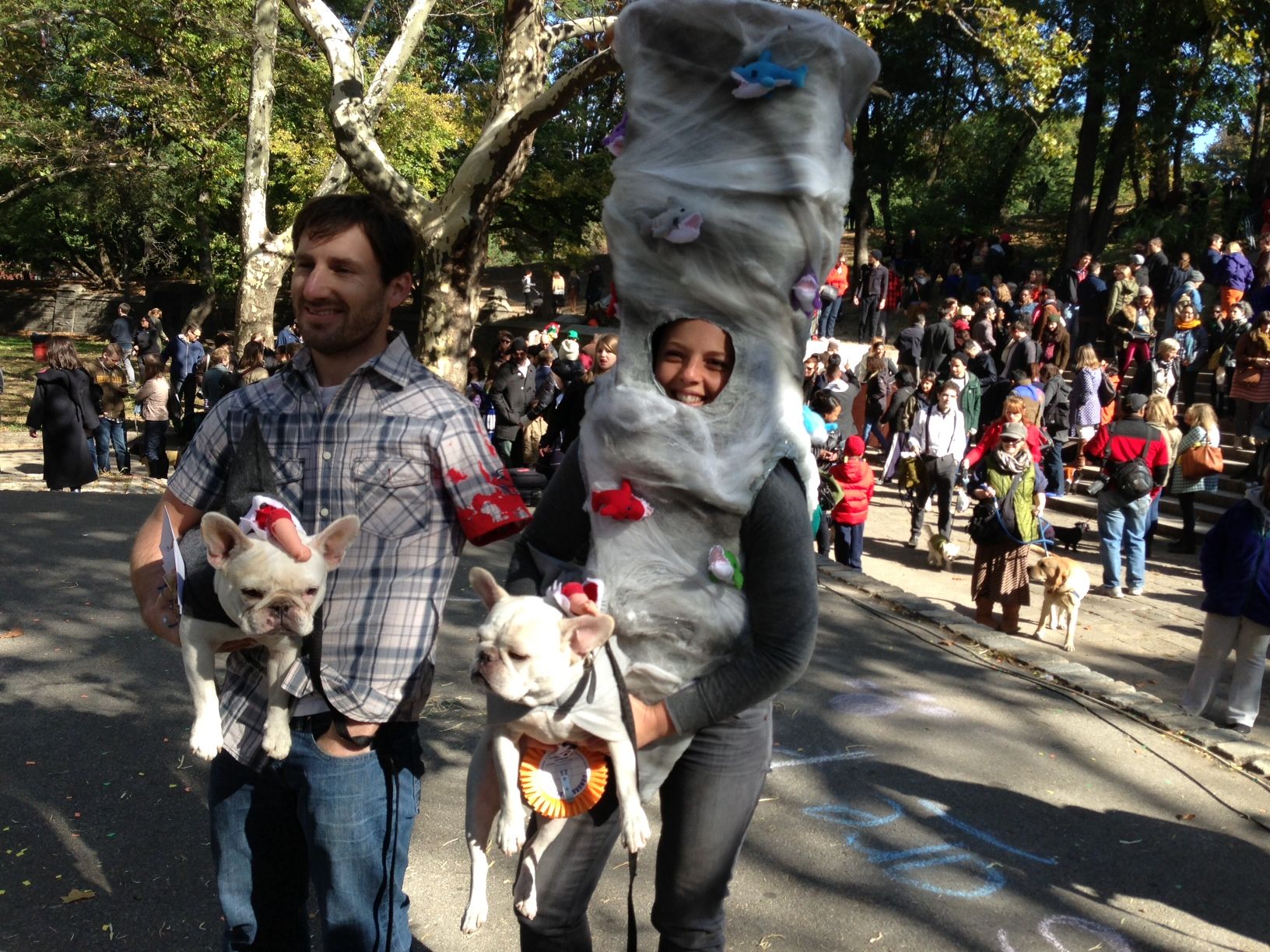 FORT GREENE – 20th Great PUPkin Fort Greene Dog Costume Contest – 10/27 from 11:30 am – 1 pm. Sold out to participate but it is a fabulous spectator event. More here.FORT GREENE – 18th Annual Fort Greene Park Halloween Fest– 10/27 from 12 noon – 3 pm. They need help running the event, so please pitch in. Details at link.PROSPECT PARK – Prospect Park Halloween Haunted Walk + Fair -10/27 from 12 noon – 3 pm. Free."Encounter zombies, werewolves, witches and other Halloween spirits on a haunted walk through the woodland Lookout Hill, ideal for families with children ages 7-12. All ages can enjoy a festive Halloween Fair on the Nethermead, featuring family-friendly activities, as well as sweet and savory treats from some of the city's top food trucks."DOWNTOWN – Brooklyn Boo – 10/27 from 2 pm – 5 pm at CityPoint. "The hoots and howls continue at City Point with boo-gie down tunes, ghastly face painting, ghoulish balloon twists and more spooky activities for ghosts and goblins to enjoy at this second annual party!"
BROOKLYN HEIGHTS – Family Friendly Haunted Brooklyn Heights (90 minutes, Ages 8+). "Take a stroll among the graceful old homes of one of Brooklyn's oldest neighborhoods… but don't let their sedate charms fool you. Nestled within these dwellings are a wealth of gory, ghastly, haunted, and horrific tales. Let Boroughs of the Dead guide you to the frightening sites of dreadful stories that inspire terror in those who pass them after dark." Check times here.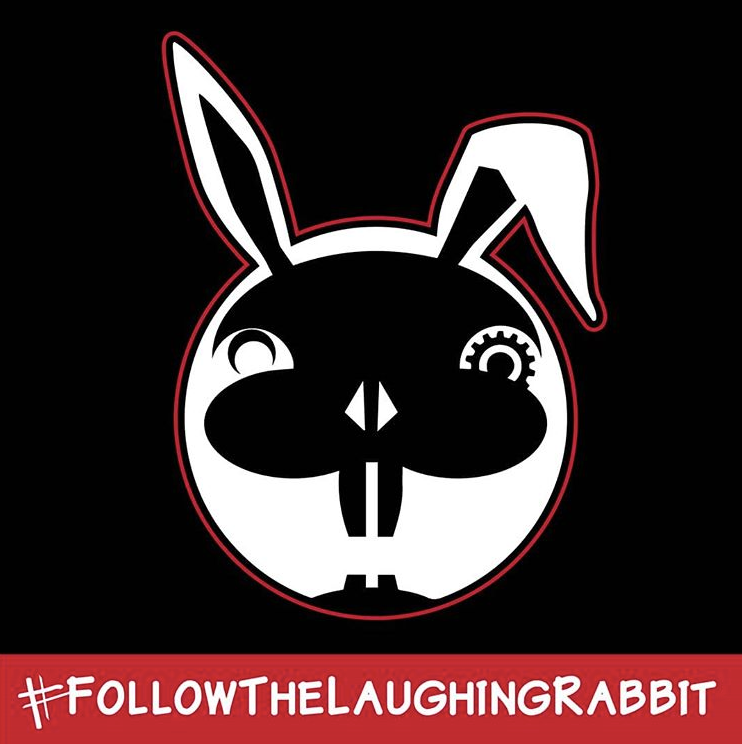 BROOKLYN NAVY YARD – 733 Arts Collective Halloween Fundraising Event – check out our write-up here. Saturday, October 27th 1pm-4pm. Part one, "Making Mischief," is a free family-friendly daytime event for all ages with trick-or-treating and Halloween-themed activities.
PARK SLOPE – Oct. 27, 10pm Dead Silence Halloween Headphone Party, The Slope Lounge. Yes, it's a silent headphone party!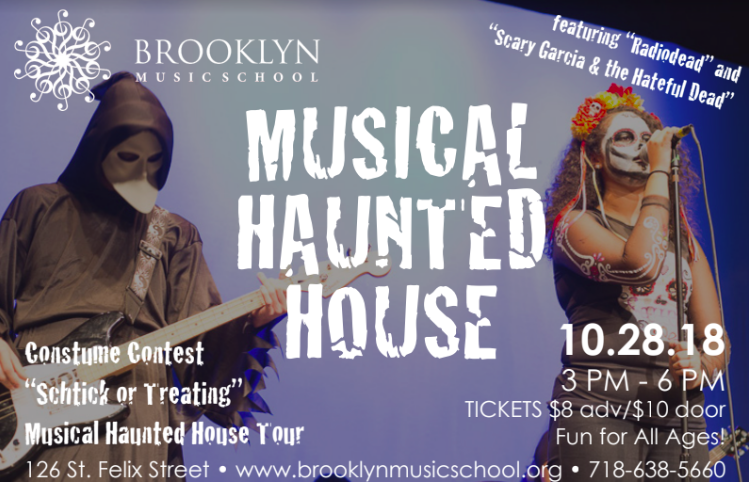 FORT GREENE – Brooklyn Music School Haunted House, Sunday, October 28, 3pm-6pm. Admission is $10 at the door, $8 if purchased in advance. Note: the haunted house typically sells out. Tickets are available online at the Brooklyn Music School website.
HALLOWEEN – OCTOBER 31, WEDNESDAY:
PARK SLOPE – Halloween Parade —6:30pm – 8pm at 14th Street and Seventh Avenue, and heads to the Old Stone House for a party with live music and dancing. FREE
COBBLE HILL – Cobble Hill Park Halloween Parade starts at 4pm.
BROOKLYN HEIGHTS – Boos in the Borough: A Brooklyn Historical Halloween. October 31, 6-9pm. "Brooklyn Historical Society opens its doors for an evening of Halloween hijinks! Join us for tales of Brooklyn's ghosts featuring Boroughs of the Dead founder Andrea Janes, an exploration of funerary traditions with funeral director Amy Cunningham, and more celebrations of all things macabre. Come in costume and participate in a contest for the title of Best Dressed Ghoul in Brooklyn!"
CLINTON HILL – THRILLER DANCE PARTY – Myrtle Avenue Plaza, including a group dance to Michael Jackson's Thriller. Wednesday, Oct 31st from 4 pm to 6 pm
BED-STUY – Stop Spooking, Start Living, October 31, 5 pm – 7 pm. See flyer above.DITMAS PARK – Prospect Park South Halloween Parade – 5:30 pm, starts at the corner of Albemarle and Argyle Roads.MIDWOOD – West Midwood Halloween Parade- October 31 at 6:30 pm. Meet at the dead end on Glenwood Road near Rugby Road.BENSONHURST – Assemblyman Colton's (D – Gravesend, Bensonhurst, Bath Beach, and Dyker Heights) office will be open for Trick or Treat from 2:45 pm to 5:30 pm on Wednesday, October 31, 2018, at 155 Kings Highway, Brooklyn, NY 11223 (between West 12th and West 13th Streets).