Schtick Or Treat: Brooklyn Music School's Musical Haunted House Returns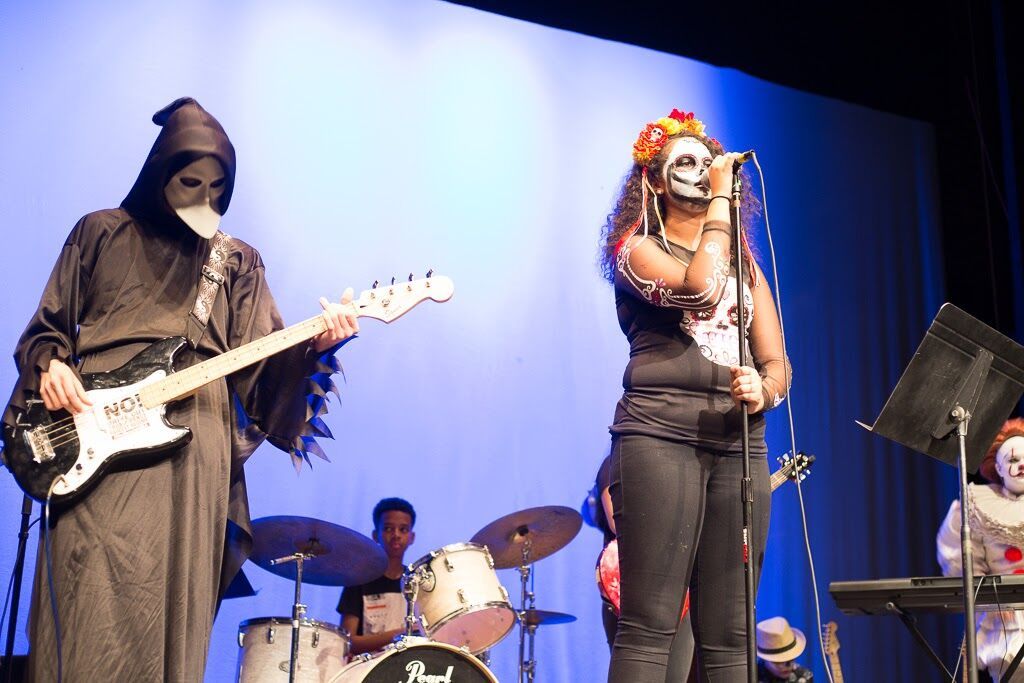 FORT GREENE – Christmas has been the inspiration for hundreds of memorable songs and scores of pop hits since "Silent Night" was composed in 1818. Halloween has been left to make do with endless replays of 1962's "The Monster Mash," but for the last seven years, the Brooklyn Music School (BMS) has celebrated the spooky October holiday with "thrills, chills and trills," turning the four brownstones that comprise the facility into a haunted house.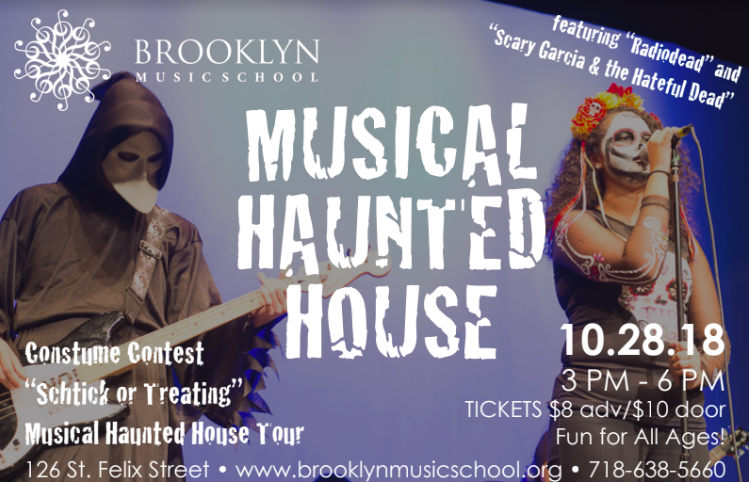 "Each department sponsors a room," explained BMS executive director Piruz Partow. "It is up to the department to decide what they want to do for the room—whether it's a performance or an interactive music or dance activity. Some popular rooms/characters from the past include: 'A Knife at the Opera' and 'Glenn Ghoul.'"
BMS has a distinctive campus that provides inspiration for the Halloween observance. The four linked buildings stretch along St. Felix Street next to the Brooklyn Academy of Music, another of the borough's cultural treasures. Constructed in the 1850s, they were redesigned in the 1920s to provide a theater and classrooms for music instruction.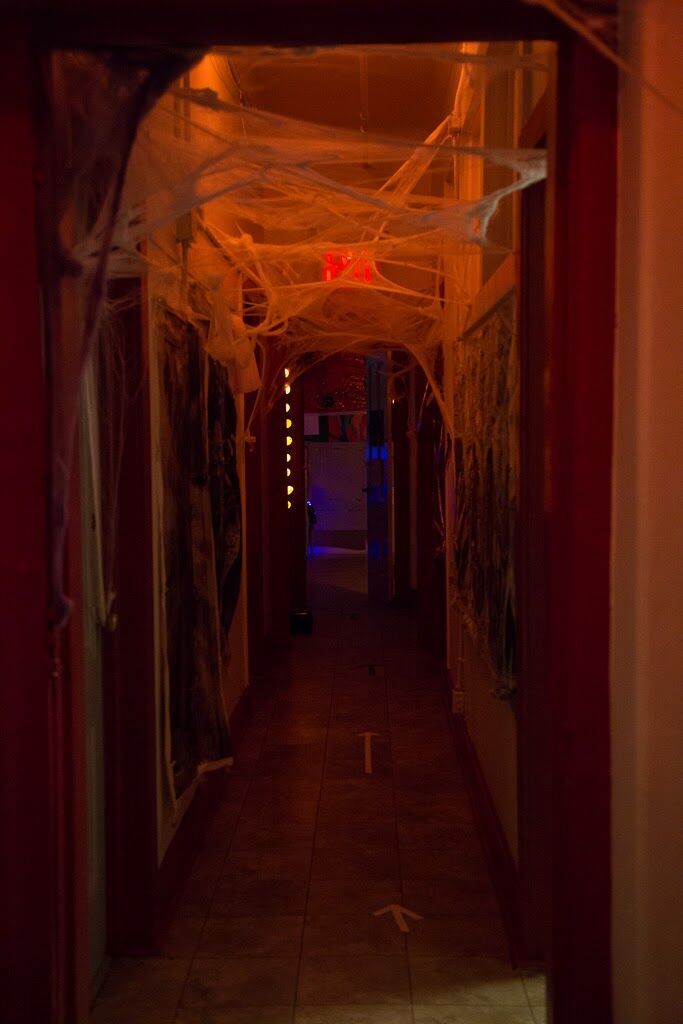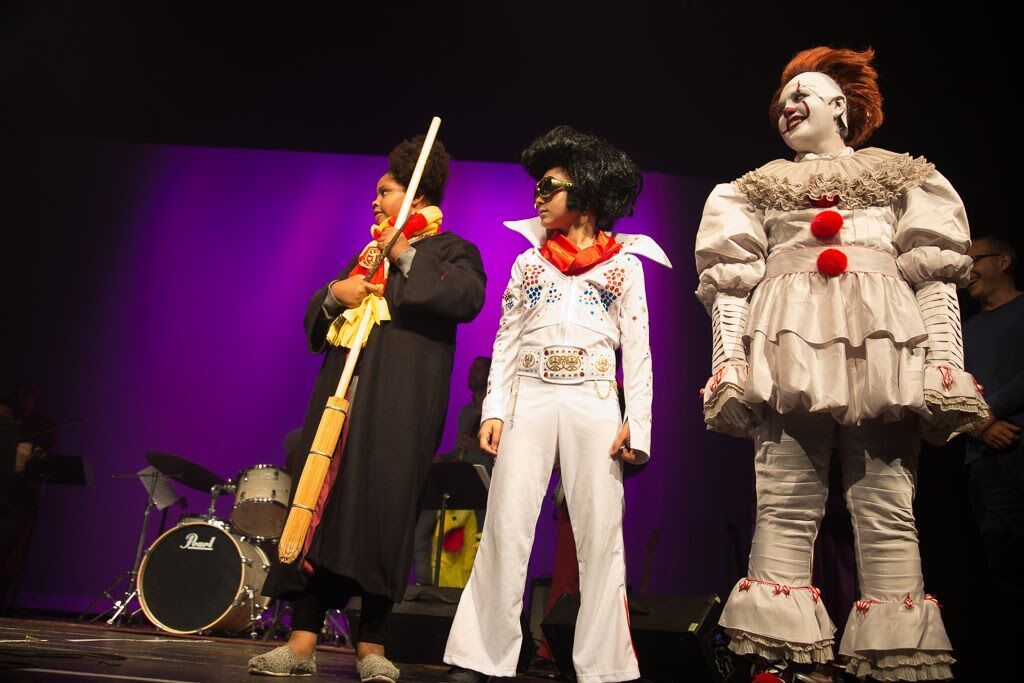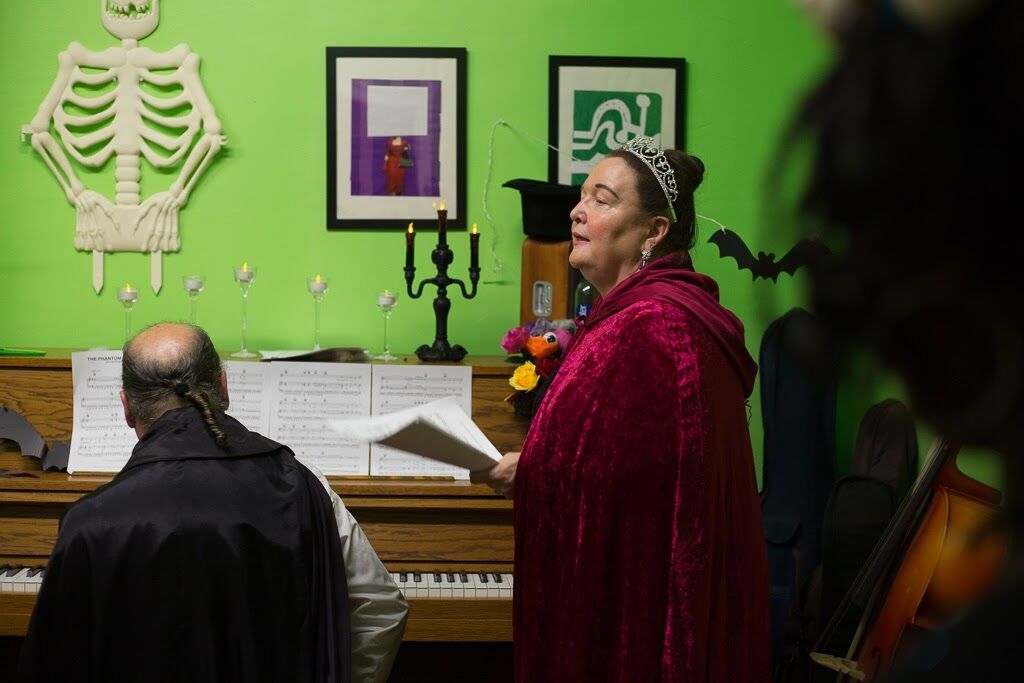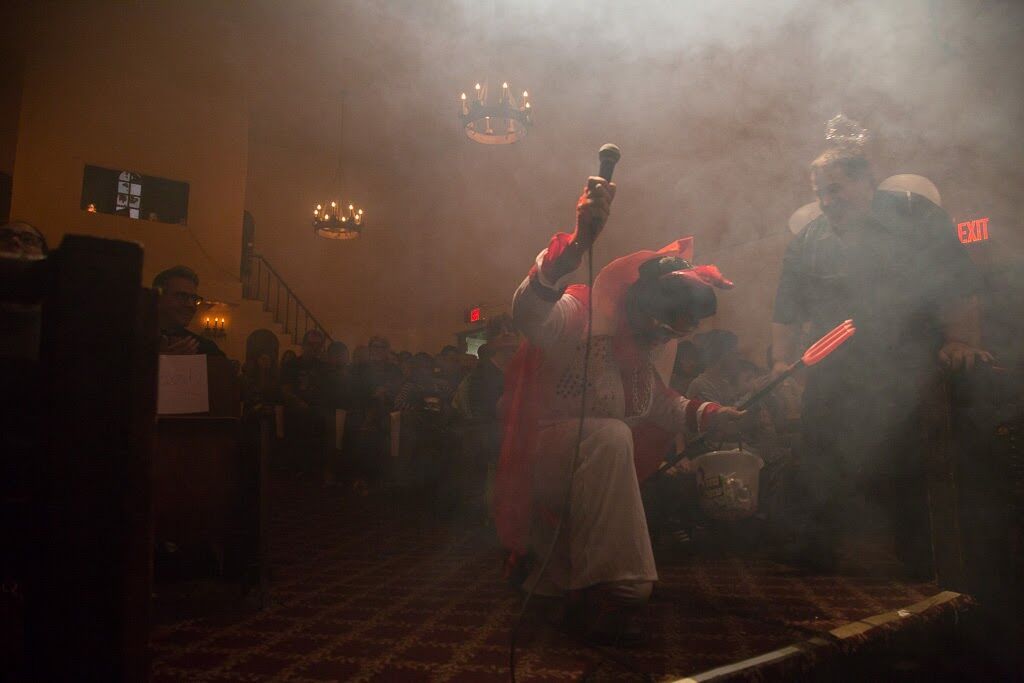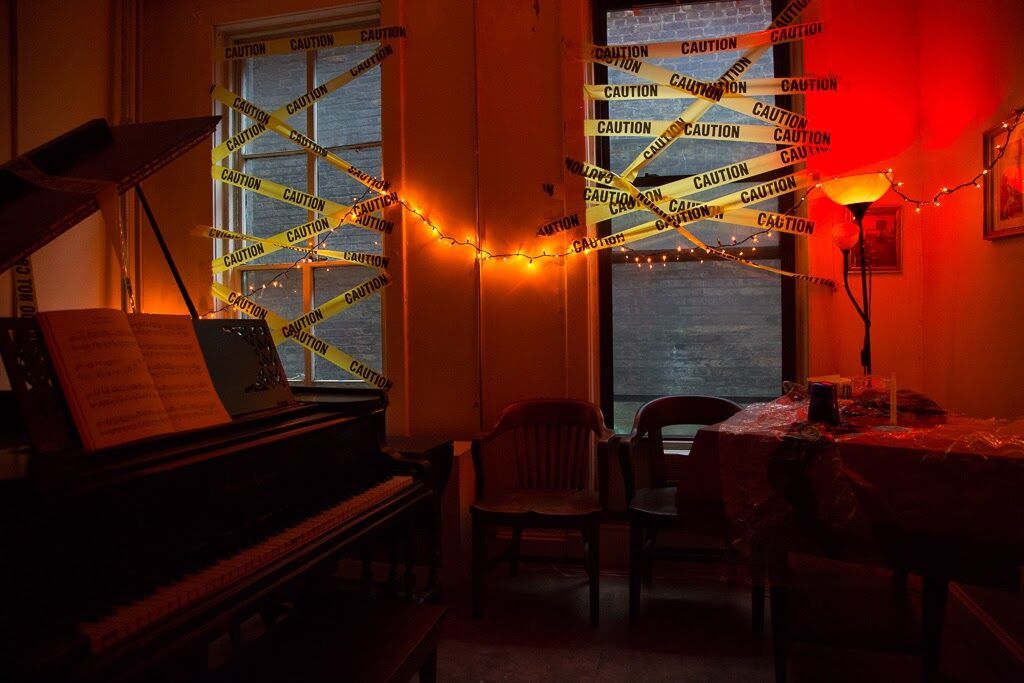 "The school has a wonderful, charming facility comprised of four brownstones that are over 150 years old, and while it's a safe and welcoming environment 364 days of the year, it makes decorating very easy for the one day a year that we make it a haunted house," Partow said.
That spooky potential was first noticed by Assembly Member Walter Mosley, whose District 57 includes the Fort Greene neighborhood that's home to the school. He mentioned it to Partow as the two were chatting outside BMS one afternoon seven years ago.
"I presented a proposal to hold a small haunted house at the Brooklyn Music School," Mosley recalled, "and I've been proud to watch it grow over the years into what it is today, a thriving community event. The Brooklyn Music School has been dedicated, since its inception, to enriching the community through cultural performances and art, and I expect this year's haunted house to be just as fun as previous years…. I encourage everyone in Brooklyn and throughout the city to support the arts and support their local community events by coming out," he said.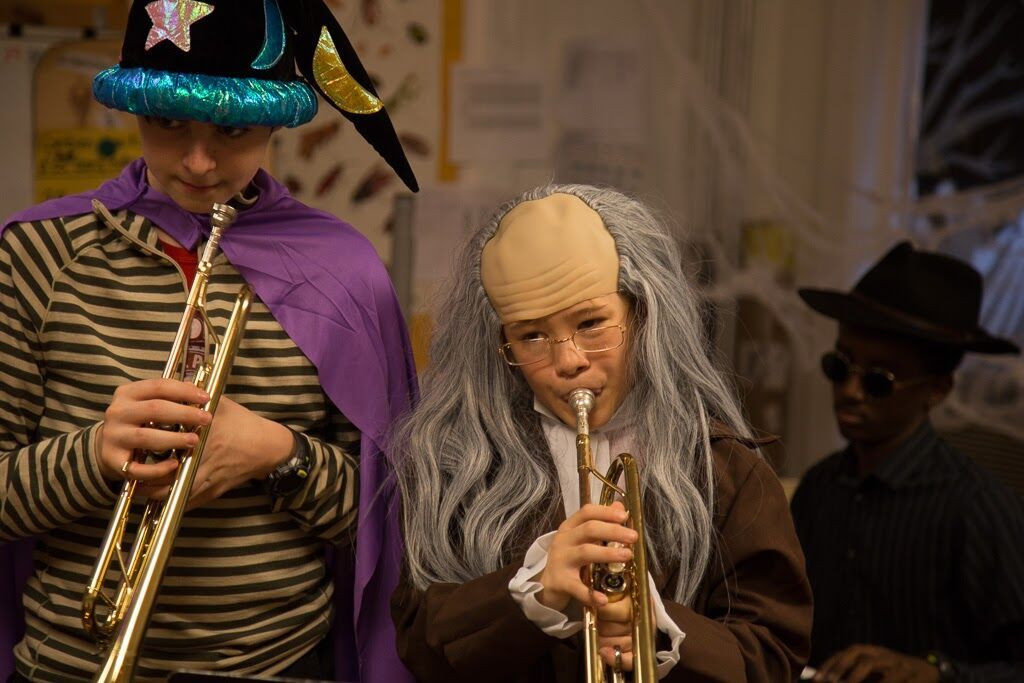 The haunted house puts its own spin on Halloween tradition and invites young visitors to enjoy "schtick or treat" in the rooms decorated for the evening. "Based off the concept of 'trick-or-treat' students will get to go around to each room and be treated to interactive music or a performance, which is the schtick, and receive candy or a healthy snack," Partow said.
The event kicks off with a performance in BMS's Landmark Historical Theater featuring Halloween-inspired tribute bands: "Scary Garcia and the Hateful Dead" and "Radiodead." Participants are then led on a spooky tour of the school where they will encounter themed classrooms. For younger ones, an instrument petting zoo/graveyard will be offered.
The event raises funds to help support the school's work throughout the year. "The Brooklyn Music School is a community music school for the 21st century that focuses on making high quality musical instruction approachable and affordable to a wide range of students," Partow said. "We create frequent opportunities for our students and cultural enrichment for our community. We offer a warm and welcoming space for families and individuals to explore new talents and make lasting friendships. We strive to represent a wide variety of musical traditions from around the world."
This year's Musical Haunted House is scheduled for Sunday, October 28 from 3pm to 6pm. Admission is $10 at the door, $8 if purchased in advance.
Note: the haunted house typically sells out. Tickets are available online at the Brooklyn Music School website.
.