Giving Thanks!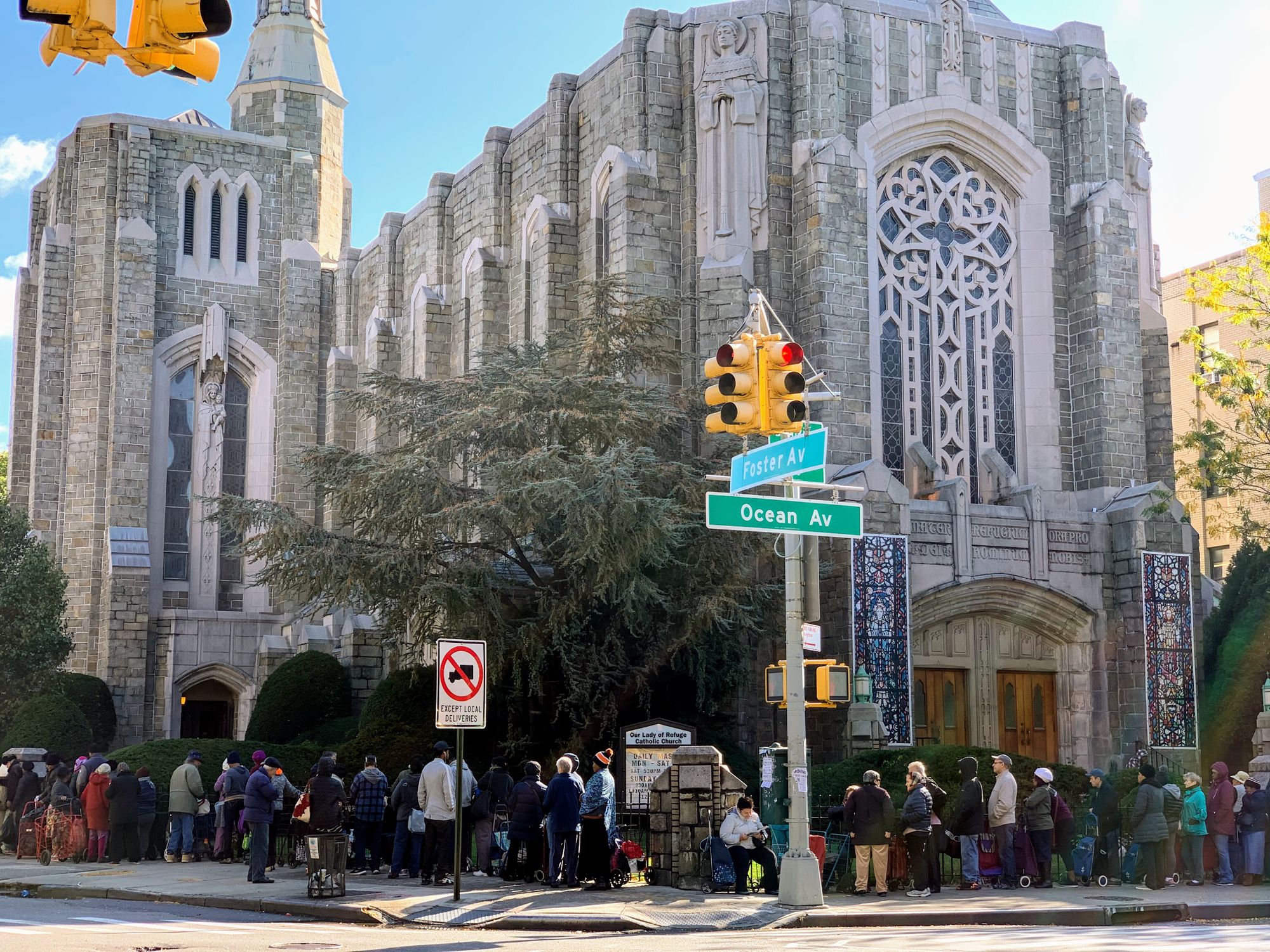 Fall is the season to celebrate, to share kindness, to be grateful for what we have. I wanted to say Thank You to our readers and especially our subscribers, who make our work possible.
We at Bklyner are impressed daily by the work you all do to advocate for more accessible city, environmental cleanup, new bus routes, better policing, and more equal access to resources, including safe streets for all – and what can be accomplished when neighbors come together to make a difference. The new rent laws are a perfect example, but so are the friends' groups supporting shelters.
Five industrial buildings in Gowanus recently became individual landmarks, as did parts of Bay Ridge and Sunset Park, all thanks to neighbors who advocated for historic preservation.
The MTA is revising all of the bus lines in Brooklyn and adding elevators, DOT is reviewing street safety and safer routes for bicyclists. Parks are being renovated across the city, there is universal Pre-K, and air conditioning is coming to more schools, as is more vocational training.
There are still a lot of promises that are yet to be kept by the city, the state and the federal government, especially when it comes to resiliency and storm protection in the face of global warming.
Southern Brooklyn has been neglected, yet again. It has been 7 years since Hurricane Sandy showed us just how unprepared the city was, and last summer's blackout that left the elderly cooling off on city buses shows us just how unprepared we are for another calamity.
It is the season of plenty, and yet so many in our city struggle to make ends meet. Homelessness is at an all-time high. Food pantries are busy bridging the gap for those who cannot afford groceries after the rent and medical bills are paid – often the elderly on a fixed income with little hope for more in the future. Lines stretch down the block and around the corner on most distribution days at most food pantries. One in 10 school children is homeless. There is lead in schools, and public housing, and no shortage of slumlords and lack of heat and hot water.
Hate crimes are up across the borough, targeting our Jewish and Muslim neighbors.
Police have been cracking down on fare evaders, and other rule-breakers on the subway, causing mass pushback against the use of what seems like excessive force and waste of taxpayer money. At the same time, cars and bicyclists are breaking rules with impunity, adding further frustration for the residents trying not to get killed crossing the street – Southern Brooklyn streets have been particularly vicious.
But amid all that, neighbors are standing up for each other and extending a helping hand.
We desperately need more affordable housing that takes into account how people live in Brooklyn, and better-paying jobs that we can get to, and more kindness and tolerance towards each other while we get there, but based on what we have seen covering Brooklyn this year, I have no doubt that it is possible.
Brooklyn is the borough of creators, of doers and makers, not just dreamers. It has been a privilege covering you all – opening businesses, starting movements, advocating and running for office and standing up for what's right, and with your support, we hope to be able to bring you more stories in the months and years ahead.
We encourage you to share your good fortune when you can, give cash or time, volunteer skills or labor, right here, in Brooklyn.
Become a paying subscriber so we can be around to help by checking facts and telling stories.
Whether you raise funds for a local school your kids do not attend, contribute to CAMBA's food pantry fundraiser, or start a business that employs local youth – we hope you find a way to give thanks and give back this fall.