No Heat, No Hot Water? Crown Heights Leads The City In Complaints
Residents at 1,264 buildings in Crown Heights filed formal complaints regarding heat and hot water issues between September 2018 and August 2019, more than in any other neighborhood in New York City, according to analysis of Localize.city, a website which aggregates publicly available information on residential buildings.
The data presents troublings findings for Brooklyn's renters at the beginning of the heating season, which officially started on October 1.
Brooklyn overall had the second highest number of complaints for heat and hot water issues out of the five boroughs, with 67,554, second only to the Bronx, and had the highest number of buildings where complaints were filed out with 11,053. Five of the top ten neighborhoods with the highest number of buildings with complaints were in Brooklyn, with East New York, Bed Stuy, Bushwick, and East Flatbush joining Crown Heights on the disreputable list.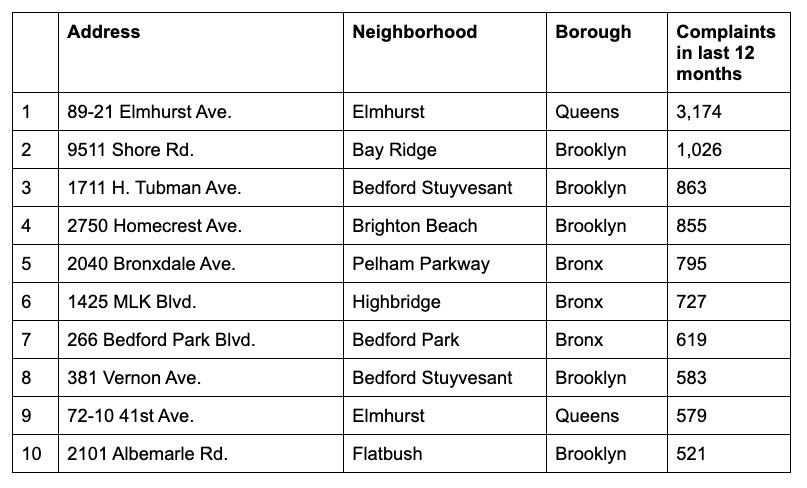 Further, five of the top ten individual buildings with the highest number of complaints were located in Brooklyn. The highest of the Brooklyn buildings was 9511 Shore Road in Bay Ridge, which logged 1,026 complaints in the 12 month period; this was the second highest of any building in the city, trailing only a building in Elmhurst, Queens which saw over three times that number of complaints. None of the Brooklyn buildings are owned by landlords appearing on the Public Advocate's list of the city's worst landlords.
The report said that 311 complaints regarding heat and hot water had originated in 32,436 buildings across the city, and that more than a quarter of those buildings are at risk of having similar issues again this year.