Fireworks, 70%, Rats and more
Good evening!
Today will go into history books as the day life went back to basically normal, after over a year of COVID-19 related restrictions. There may be fireworks across the city tonight to celebrate (and not just the illegal kind).
We'll have a piece on District 38 (Sunset Park) elections tomorrow (and you can check out all our election coverage here), including District 36, District 40, District 48, District 47, District 33, and judges.
There is a lot happening in Brooklyn this summer, and if you know of a cool live music event, please drop Piotr a line at music@bklyner.com for the Bklyn Sounds series we're running all summer - the next one this Thursday.
We are also looking for someone who unabashedly, unreservedly loves food - from food carts to Michelin stars - to bring the same kind of passion to covering Brooklyn's foodie scene that Piotr is bringing to our music coverage, and Billy to our politics reporting. If you think you are that person, drop me a line at editor@bklyner.com.   (And a huge Thank You to our subscribers who make it all possible. You, too, can join them - while it's not free, it's just $6/month or $60/year here.)
---
"Children that participated in remote learning for more than 12 school days during a given month will receive $132 for that month; children who learned remotely for at least one school day but no more than 12 days in each month will receive $82 for that month," Governor's office informed.
Bklyner Staff  | Jun 15, 2021 • 2 min read
---
Liena Zagare | Jun 15, 2021 • 2 min read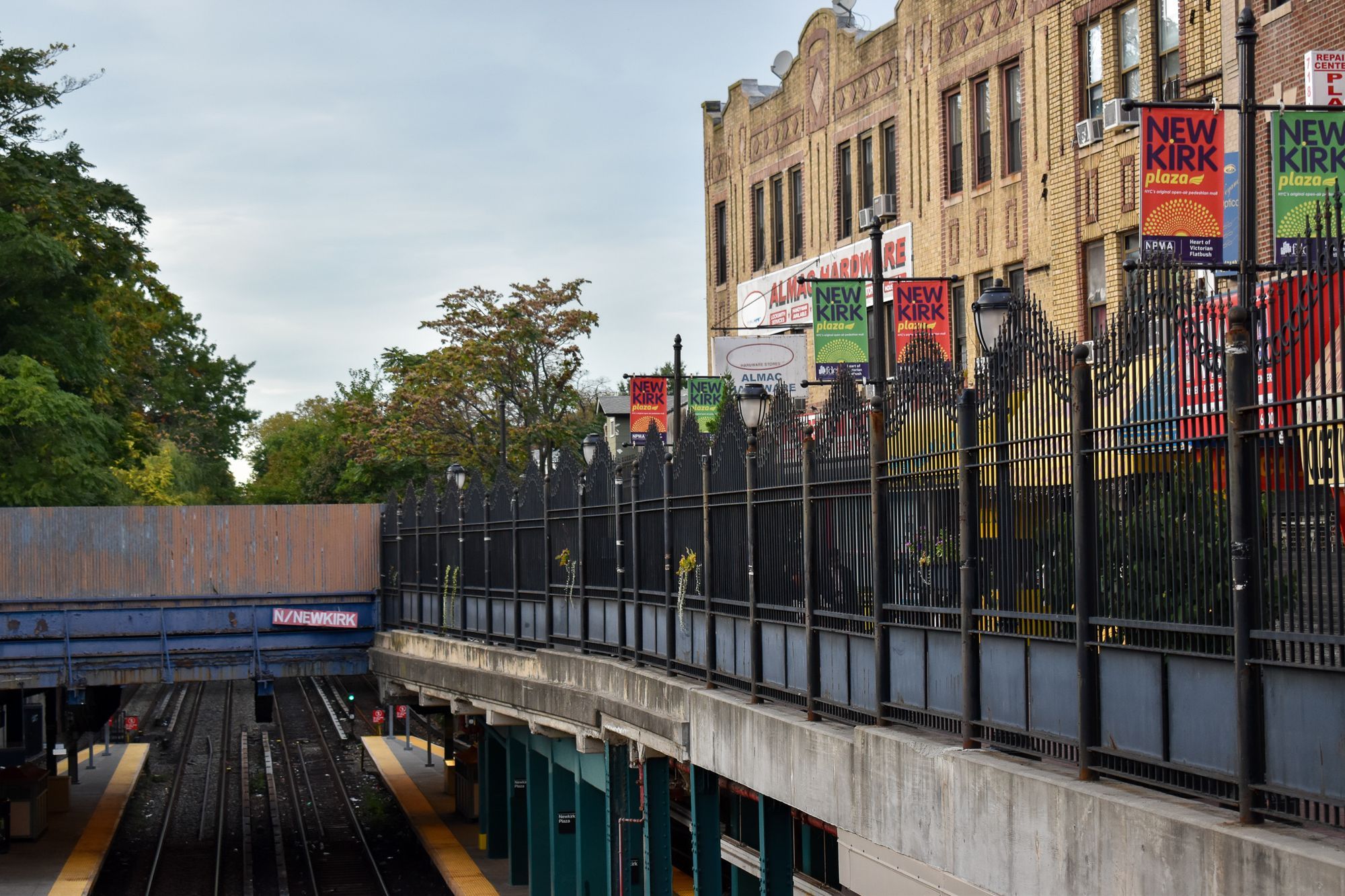 "Newkirk Plaza is overrun with rats, flanked by neglected properties, and the city still refuses to address the issue of ownership," starts the email from the Executive Director of the Flatbush Development Coalition Robin Redmond with a call to action, informing of an upcoming neighborhood demonstration and press conference this Thursday to address longstanding issues at the Newkirk Plaza.
The rats really were the last drop. Read more.
---
Liena Zagare | Jun 15, 2021 • 1 min read

Now that 70% of all adult New Yorkers have received at least one vaccine shot, Governor Andrew Cuomo has lifted almost all of the remaining COVID-19 restrictions across the state as of today. What used to be mandatory - capacity restrictions, cleaning, health screening - is now optional for local businesses.
Businesses are authorized to require masks and six feet of social distancing for employees and patrons within their establishments, if they so desire, regardless of vaccination status. "Any mask requirements that businesses choose to implement must adhere to applicable federal and state laws and regulations, such as the Americans with Disabilities Act," Governor's office informs.
Unvaccinated individuals, however, are still required to wear masks, in accordance with federal CDC guidance.  The State's health guidelines continue to be in effect for large-scale indoor event venues, now defined as indoor venues that hold more than 5,000 attendees, pre-K to grade 12 schools, public transit, homeless shelters, correctional facilities, nursing homes, and health care settings per CDC guidelines.
---
Liena Zagare | Jun 15, 2021 • 2 min read
This morning Mayor Bill de Blasio celebrated along with the owners, JEMB Realty Corporation, Rachel Loeb, President and CEO of New York City Economic Development Corporation, and local politicians the completion of 1 Willoughby Square in Downtown Brooklyn.
Since the area was rezoned in 2004, at least 41 million square feet of residential, commercial, and institutional space has been built or planned in the neighborhood; that's about fourteen-and-a-half Empire State Buildings, Billy Richling wrote looking at the post-pandemic plans for Brooklyn's commercial recovery. Read more.
---
You've made it to the end of today's edition. We love hearing from our readers! Please email editor@bklyner.com with any questions, tips, or concerns.‌
---