Check Out Selebrasyon! And The Art of Brooklyn Film Festival This Weekend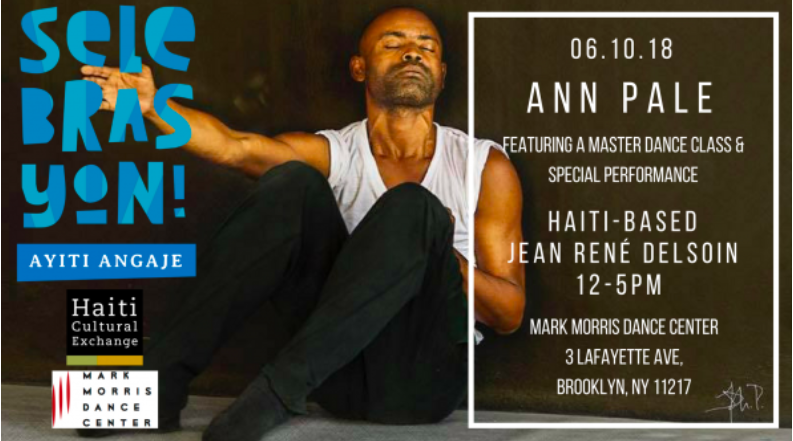 In case Spike Lee's 3rd Annual Prince Party, Erwin Wurm's Hot Dog Bus, and the Brooklyn Pride festivities aren't enough to keep you busy this weekend, here's info on two additional festivals with more offerings to keep you entertained.
Selebrasyion! The Haiti Cultural Exchange hosts the third biennial of NYC's only festival dedicated to the film, music, dance, literature, and visual art of Haiti and its diaspora, bringing Haitian culture to communities across the city.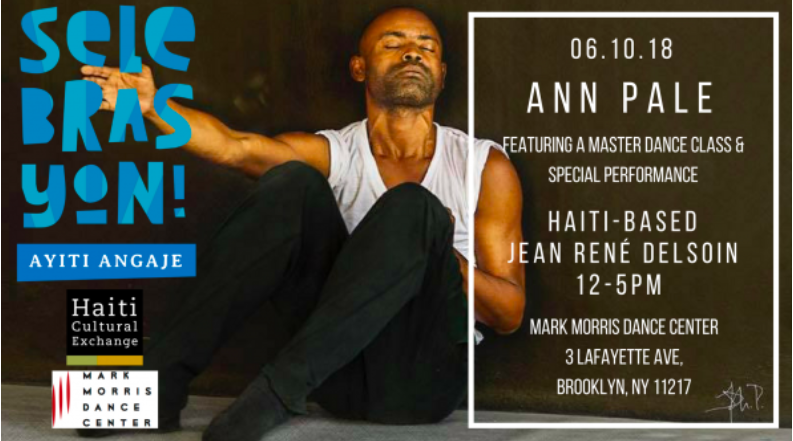 This weekend, this two-month arts festival presents a master dance class, performance, and talk with pioneer Haitian dancer Jean René Delsoin at the Mark Morris Dance Center in Fort Greene.
Delsoin founded the Jean-René Delsoin Dance Center as well as the Compagnie de Danse Jean-René or COJRD. The company "brings the richness of cultural expression and dances in Haiti to the world," by combining traditional Haitian dance with modern, jazz and contemporary dance techniques.
Ann Pale, Master Class & Performance with Jean René Delsoin
Sunday, June 10, 12pm to 5pm
Mark Morris Dance Center, 3 Lafayette Avenue, Fort Greene
Tickets $20-$35
And that's not all, the Haiti Cultural Exchange is also hosting photo installations at four community gardens in Brooklyn.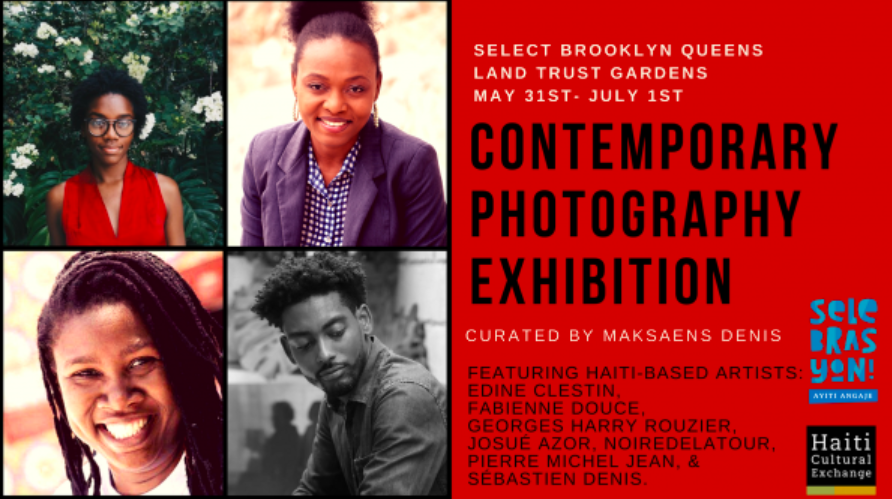 Curated by Maksaens Denis, the work of seven Haiti-based photographers including Josué Azor, Edine Celestin, Noiredelatour, Sébastien Denis, Fabienne Douce, Pierre Michel Jean, and Georges Harry Rouzier will be on display at various Brooklyn Queens Land Trust Gardens from Thursday, May 31 through Sunday, July 1.
The featured gardens include:
Greene Garden
2 South Portland Avenue, Fort Greene
Rogers/Tilden/Veronica Garden
2601-2603 Tilden Avenue, Prospect Park South
Q Gardens Community Farm
70 E 18th Street, Flatbush
Westbrook Memorial Garden
1233 Pacific Street, Crown Heights
Learn more about the Selebrasyon! Festival here.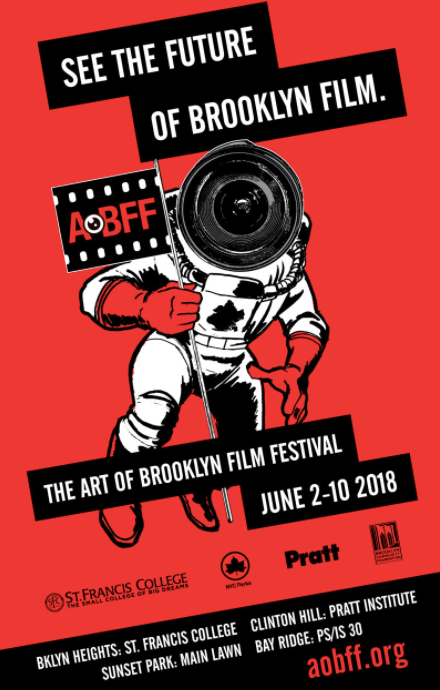 Walking The Walk: The 2018 Art of Brooklyn Film Festival Celebrates Diverse Female Voices In Film The 8th annual Art of Brooklyn Film Festival kicked off last weekend featuring 60 films, including nine features and 47 shorts. The short films were screened at Sunset Park last Saturday.
The only festival exclusively devoted to indie film in Brooklyn, The Art of Brooklyn Film Festival "exists in the same community as both its filmmakers and audiences." The festival's theme this year celebrates woman filmmakers, and featured a special 25th Anniversary screening of Leslie Harris' Just Another Girl on the IRT.
The artist-run festival screens the tops indie films produced in Brooklyn at St. Francis College in Brooklyn Heights, Pratt Institute in Clinton Hill, and PS/IS 30 in Bay Ridge.
Along with screenings of shorts, documentaries, and features this weekend, there will be skill-building panels on how to use the new Crew Me Up app (Saturday at 3pm) and how to finance an indie film (Saturday at 5pm) as well as the panel discussion "(Un)Welcome Home: Imagining Immigrants on Film and in Real Life," moderated by lawyer, researcher, and multimedia storyteller Nyasha Laing.
The 2018 Art of Brooklyn Film Festival Awards Ceremony will take place at St. Francis College, Founders Hall (180 Remsen Street) Sunday at 7pm. The event is free.
Learn more about the 2018 Art of Brooklyn Film Festival here.