Weekend Art Events: June 8-10 (Salsa, Hot Dog Bus, Purple People Party & More)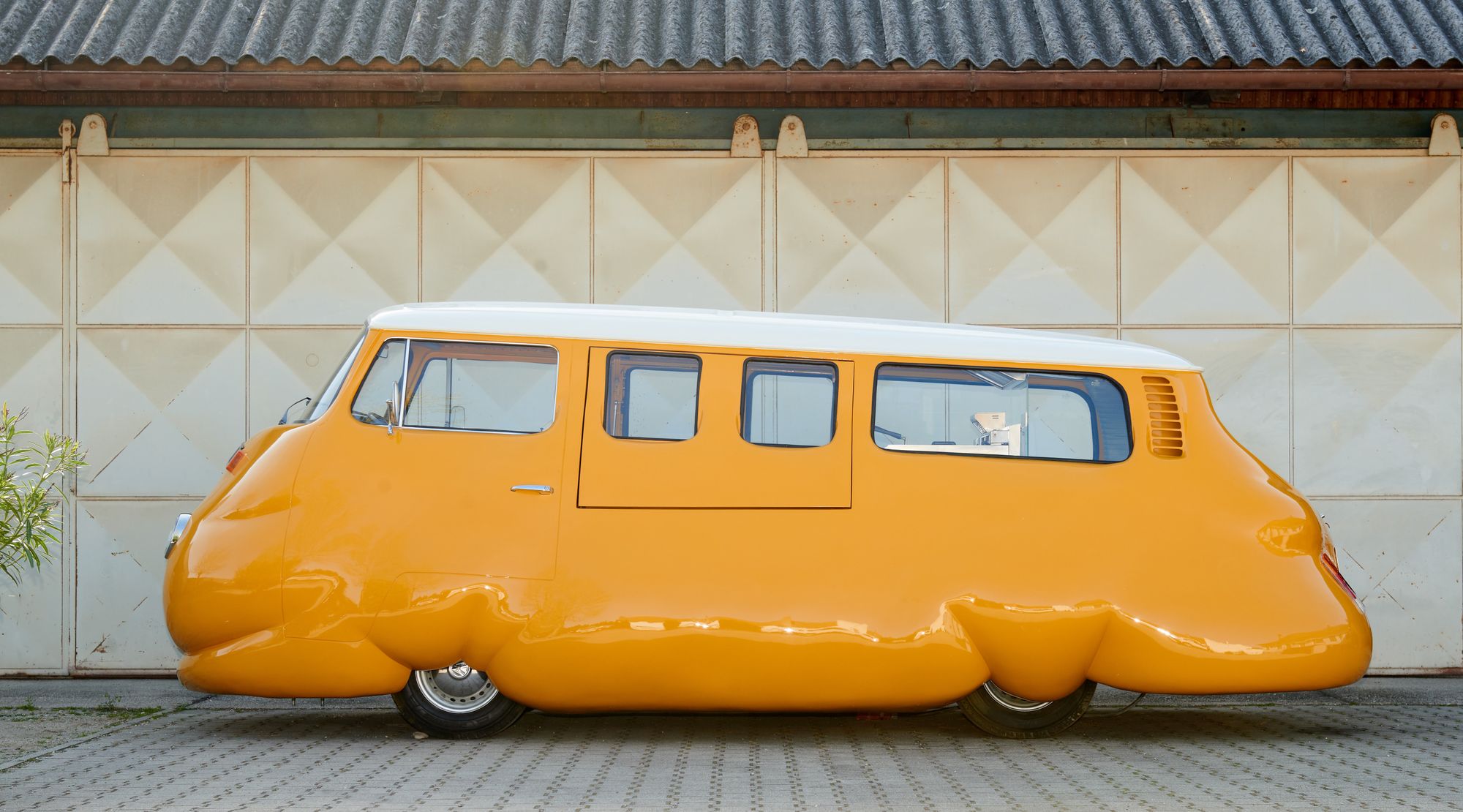 Now that summer is in full swing, there are a ton of fun events lined up for the weekend including open studios, a Prince party, a canoe race, lots of salsa, and more!
Don't forget to check out the Brooklyn LGBTQ Pride 2018 festivities happening all day Saturday!
Check the BKLYNER Calendar for more events happening around town or to list one of your own.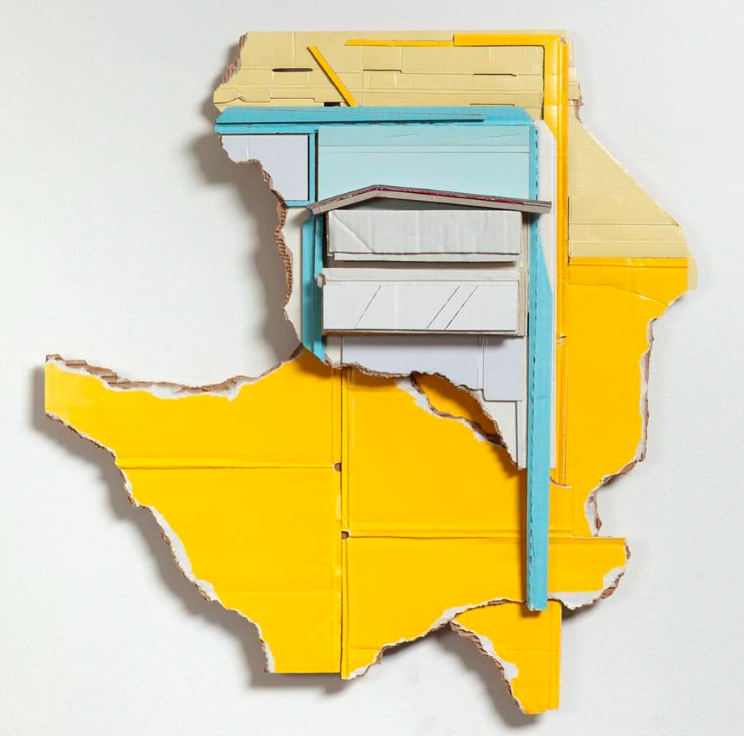 Ryan Sarah Murphy: Terraforming
When: Friday, June 8 through Sunday, June 24 (opening reception Thursday, June 14, 6pm to 8:30pm)
Where: Ground Floor Gallery, 343 5th Street, Park Slope
What: Act 2 of Ground Floor's 5th Anniversary Exhibition Series features the vibrant collage-based work of artist Ryan Sarah Murphy, made with repurposed materials found in her everyday life.
How Much: Free
Celebrate Salsa At Sunset Park
When: Friday, June 8, 6pm to 9pm
Where: Sunset Park (on the plaza in front of the Recreation Center), Sunset Park
What: NYC Parks and Council Member Carlos Menchaca are hosting a salsa celebration with a NY Style Mambo Dance class taught by Alvin Ailey's Katherine Jimenez and live salsa music by Retumba.
How Much: Free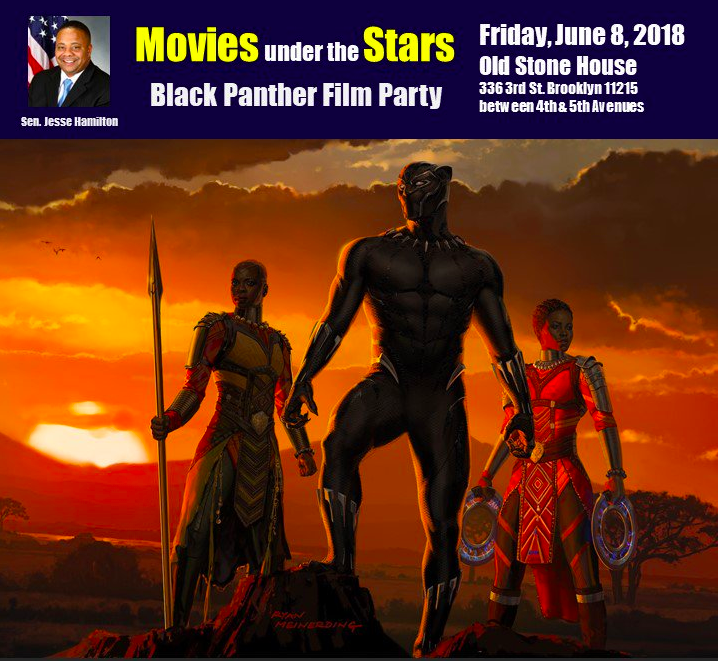 Movies Under the Stars: Black Panther Film Party
When: Friday, June 8, 6:30pm party; 8:30pm screening
Where: The Old Stone House, 336 3rd Street (between 4th & 5th Ave), Park Slope
What: Senator Jesse Hamilton and Brooklyn Pride present a Caribbean Heritage party and screening of Black Panther. Pre-show festivities will include Caribbean arts & crafts, a dance performance, Zumba, and a DJ. The movie screening will start at 8:30pm.
How Much: Free
Escher. The Exhibition & Experience
When: On view from Friday, June 8 through February 3, 2019
Where: Industry City, Building 6, 34 34th Street, Sunset Park
What: See more than 200 pieces by the great graphic artist M.C. Escher whose work explores the intersection between art, math, science, and poetry.
How Much: Tickets $35 Day Pass (allows entrance any time of selected day); $20 adults; $15 seniors; $6 children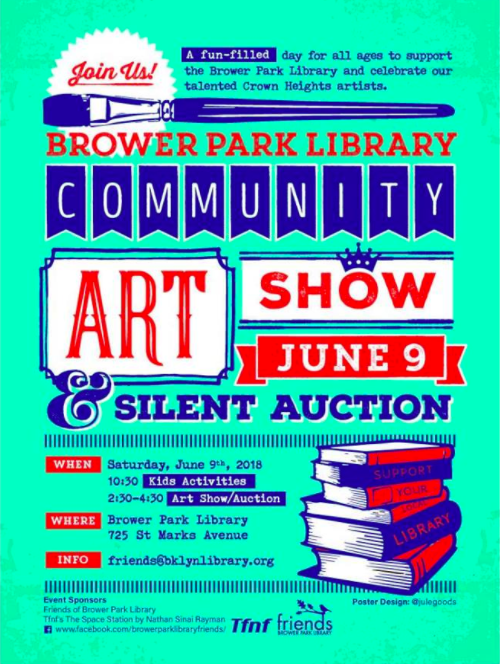 Brower Park Library Community Art Show
When: Saturday, June 9, 10am to 5pm
Where: Brower Park Library, 725 St. Marks Avenue, Crown Heights
What: Enjoy a day of free, fun activities and help support the library, honor local artists, and celebrate the kick-off to summer reading. Proceeds from the art auction will benefit the library.
How Much: Free
Greene Grape 10 Year Anniversary Party
When: Saturday, June 9, 12pm to 4pm
Where: The Greene Grape, 767 Fulton Street, Fort Greene
What: This year Greene Grape Provisions celebrates its 10 Year Anniversary and what a decade it's been! We have observed many changes in the food landscape since we first opened our doors in 2008—kale reached Beyoncé levels of fame, our butchers went from beginning apprentices to full on Meat Mayors all while spreading the passion for pasture raised meats, and we have watched our customers develop appetites for the best locally crafted food we could find.
Stop by our stores June 9 and enjoy giveaways, free food, beer and wine tastings, live music and crafts for kids! Meet some of our local Brooklyn makers, and take advantage of some Grape deals!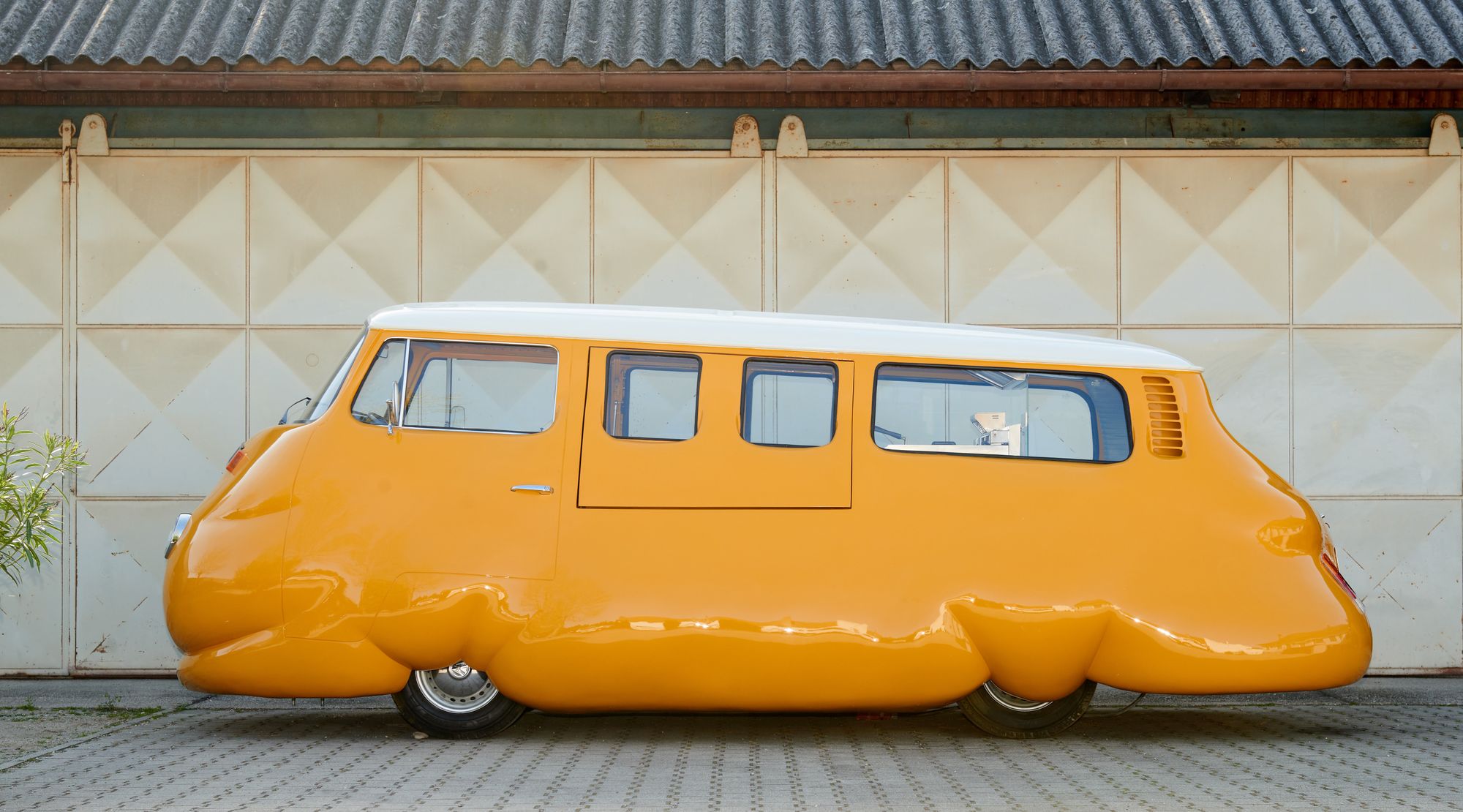 Erwin Wurm: Hot Dog Bus
When: On view from Saturday, June 9 through Sunday, August 26, 12pm to 6pm (weekends)
Where: Brooklyn Bridge Park, Pier 1 and Pier 5
What: The Austrian artist will be passing out free hot dogs to park visitors all summer from a bright yellow, overstuffed Volkswagen Microbus. The bloated-looking bus will force audiences to consider the relationship between capitalism and consumption in society.
The Hot Dog Bus will be on view and serving free hot dogs at BBP's Pier 1 on Saturdays and Pier 5 on Sundays.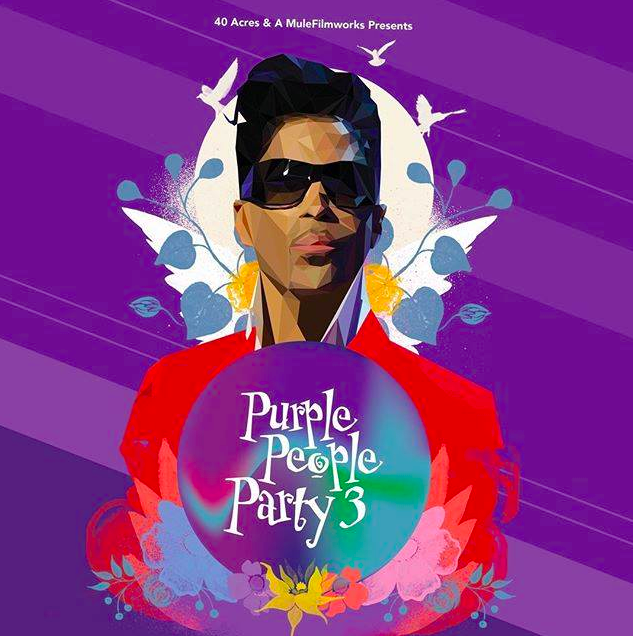 Spike Lee Presents: Purple People Party 3
When: Saturday, June 9, 12pm to 7pm
Where: Restoration Plaza, Herkimer Street (between New York And Brooklyn Avenues), Bed-Stuy
What: Director Spike Lee presents the third annual celebration of the life and legacy of musical icon Prince. DJ Spinna will be on the decks to play plenty of Prince hits.
How Much: Free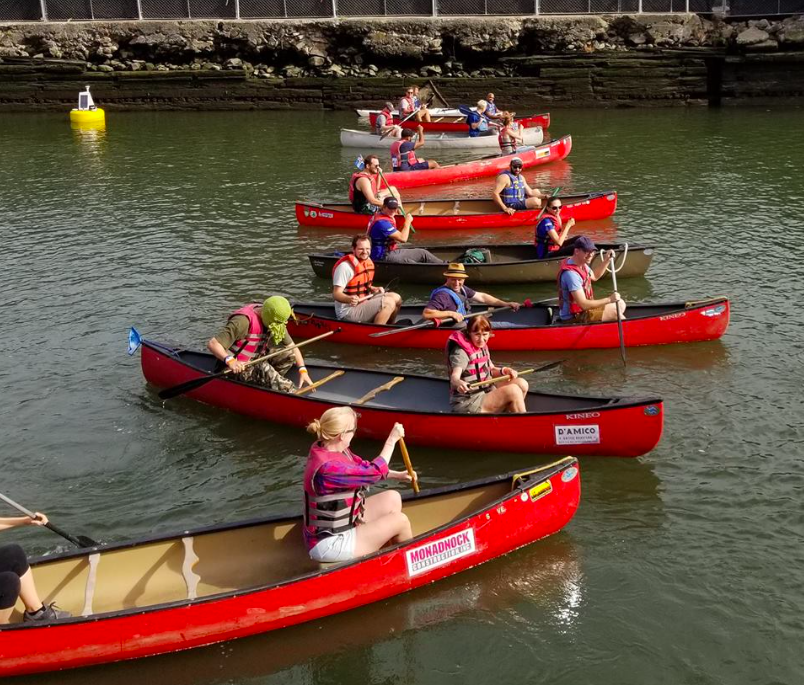 Gowanus Challenge SuperFUN Canoe Race
When: Saturday, June 9, 2pm to 5pm
Where: Gowanus Dredgers Boathouse, 165 2nd Street, Gowanus
What: Teams will race the 2.5-mile round-trip course from the Gowanus Dredgers Boathouse to the mouth of Gowanus Bay and back to raise money to support boathouse improvements and facility operational costs. First heat sets off at 2pm and a Post Race Banquet and Awards Ceremony will begin at 4pm.
4th Annual Pour The Core: Brooklyn
When: Saturday, June 9, 2:30pm to 6pm
Where: Brooklyn Expo Center, 72 Noble Street, Greenpoint
What: Hard cider lovers will get their fill at Brooklyn's premier hard cider fest, featuring the finest locally-produced and internationally-sourced ciders—more than 75 styles produced by more than 40 different cider makers!
How Much: Tickets $45 General Admission, $60 VIP Admission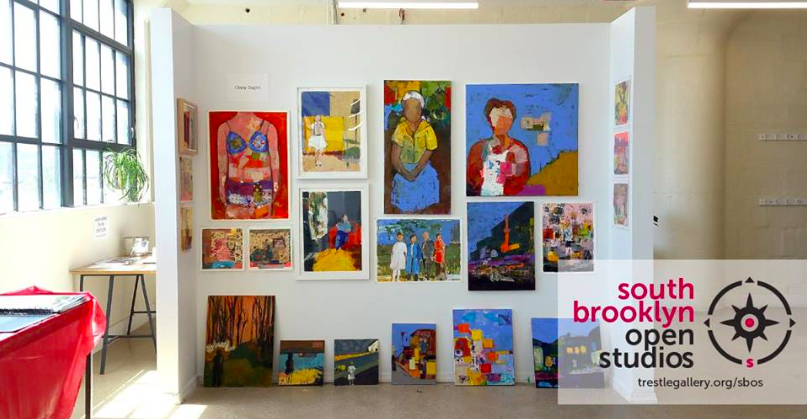 South Brooklyn Open Studios
When: Saturday, June 9 and Sunday, June 10, 12pm to 6pm
Where: Various locations in Gowanus, Red Hook, Sunset Park, and Bay Ridge
What: Trestle Art Space, Pioneer Works, Chashama, and TI Art Studios present South Brooklyn Open Studios. Meet with artists, purchase artwork, and visit various studios in non-profit art spaces in South Brooklyn. Go to trestlegallery.org for more info and a map of participating studios.
How Much: Free

34th New York Salsa Festival
When: Saturday, June 9, 8pm
Where: Barclays Center, 620 Atlantic Avenue, Prospect Heights
What: The 34th New York Salsa Festival returns to the Barclays Center featuring performances by Willie Colón, Oscar D'León, Rey Ruiz, Andy Montañez, Tito Nieves, Eddie Santiago, Charlie Aponte, Grupo Niche, Los Adolescentes, Africando, Tony Vega and David Pabón, and more. Fans will dance the night away to their favorite tropical hits.
How Much: Tickets $71 to $146
Badass Brooklyn Animal Rescue Summer Fest 2018
When: Sunday, June 10, 12pm to 5pm (rain or shine)
Where: President Street at 3rd Street, Gowanus
What: The 6th Annual Badass Brooklyn Summer Fest will feature dozens of adoptable dogs rescued from high-kill shelters looking for forever homes; a doggie kissing booth; a doggie photo booth; a Bowie-themed canine fashion show; an agility course; a raffle; dog food tastings and free Poochinis; Ask the Vet and Ask the Trainer; and lots of local vendors, merchants, and giveaways. Proceeds from the event support Badass Brooklyn Animal Rescue's work saving dogs from high-kill shelters in the mostly rural South.
Fundraiser to support the Democratic candidate in NY Congressional District 11 (Sponsored)
When: Tuesday, June 12, 6:30pm to 9:00pm
Where: Mustang Harry's, 352 7th Avenue (between 29th and 30th Street), Manhattan
What: Fundraiser to support the Democratic candidate in New York Congressional District 11 (Staten Island and parts of southern Brooklyn). Includes an online auction (6/1-6/13) and a live event with entertainment, food and guest appearances by leaders from post-2016 activist organizations around the city.
How Much: Tickets $40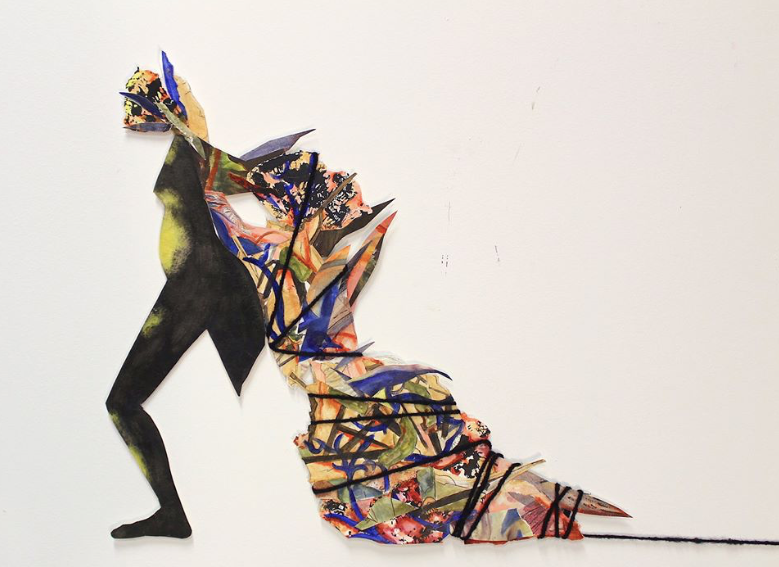 When: Exhibition on view from Thursday, April 19 through Sunday, June 24
Where: The Old Stone House, 336 3rd Street (between 4th & 5th Ave), Park Slope
What: This exhibition showcases six artists whose work explores public and private acts of strength and resistance by women in times of social or political upheaval. The artists are inspired by their own family and community histories as well as their ideas of home. Featured artists include: Lauren Frances Adams, Golnar Adili, Aisha Cousins, Maya Jeffereis, Lorena Molina, and Katherine Toukhy.
HIMBAD and the 9th Wave
When: Exhibition on view Friday, May 25 through Sunday, June 24
Where: 3RD ETHOS Gallery, 154 Knickerbocker Avenue, Bushwick
What: "Not all waves are the same and not all waves are of water. Underneath the 9th Wave of the 9th Wave is an entrance to the underworld. Dare to walk this path less trodden?" 3RD ETHOS presents the first NYC solo show of UK-based street artist, HIMBAD.
Molly Crabapple & Marwan Hisham: Syria In Ink
When: Exhibition on view through Saturday, June 30
Where: BPL Central Library, 10 Grand Army Plaza, Prospect Heights
What: An exhibition of original artwork from the forthcoming graphic book Brothers of the Gun: A Memoir of the Syrian War, illustrated by BPL's 2018 Katowitz Radin Artist-in-Residence Molly Crabapple and co-authored by Syrian journalist Marwan Hisham. The exhibit features more than 50 of Crabapple's pen-and-ink works displayed throughout the Central Library's lobby and accompanied by an audio guide in which Hisham, now exiled in Turkey, discusses his experiences living through the Syrian conflict, the country's partial occupation by ISIS, and the art it inspired.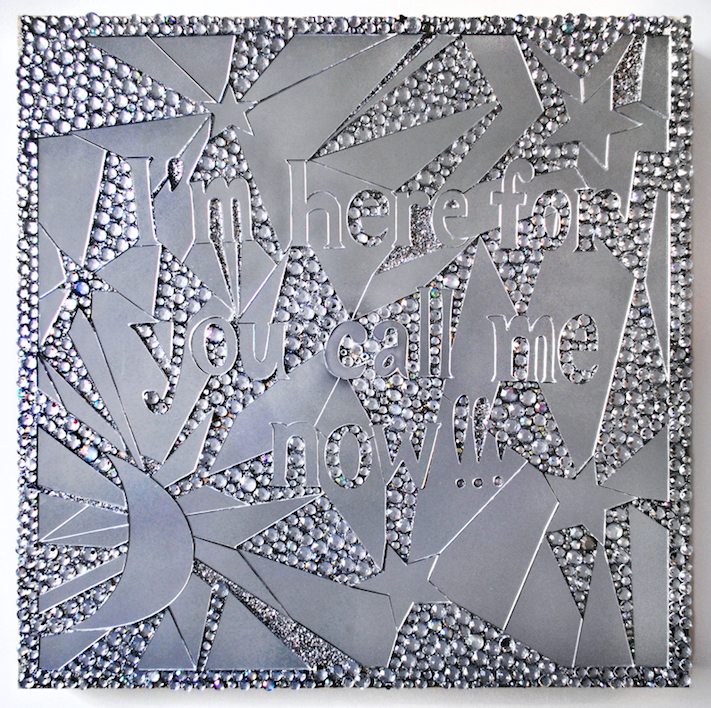 On Reflection
When: Exhibition on view from Wednesday, May 23 through Saturday, July 28
Where: Urban Glass, Agnes Varis Art Center, 647 Fulton Street, Fort Greene
What: An exhibition bringing together the work of six artists who work with reflective surfaces to explore reflection in the physical sense and to reflect the conditions of contemporary experience.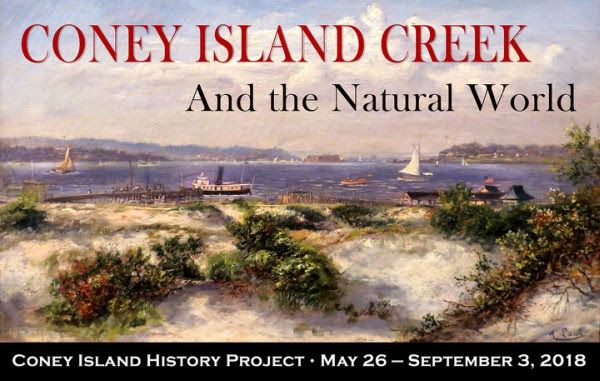 Coney Island Creek and the Natural World
When: Exhibition on view Saturday, May 26 through Monday, September 3 (open Saturdays, Sundays, and holidays)
Where: The Coney Island History Project, 3059 West 12th Street (at the entrance to Deno's Wonder Wheel Park), Coney Island
What: Organized around a timeline of Coney Island Creek from 1645 to 2018, the exhibition illustrates Coney Island's original attraction with maps, photographs, posters, art, artifacts, oral history, and video. The exhibition describes the Creek's environment through history, art, and ecology.
How Much: Free