Celebrate LGBTQ Pride 2018 In Brooklyn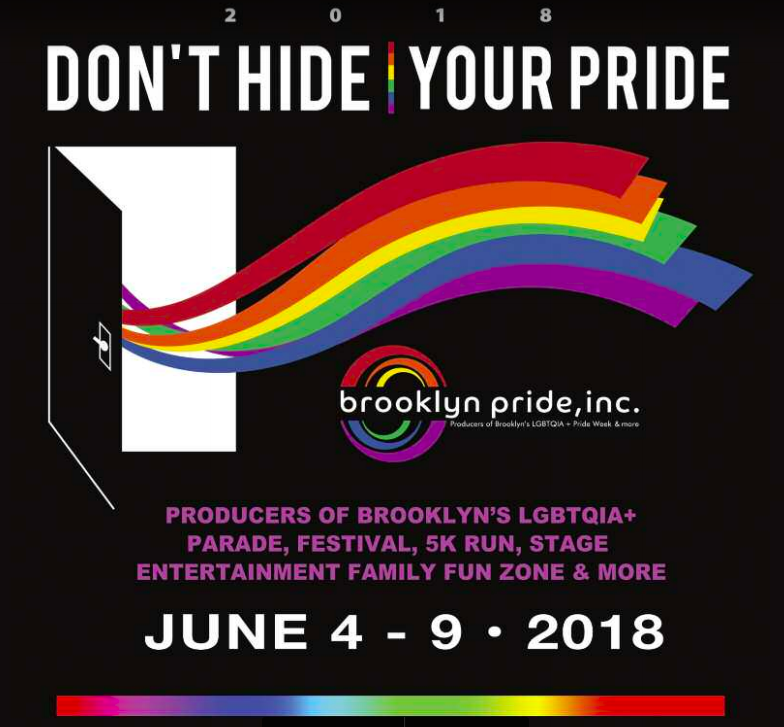 June is Lesbian, Gay, Bisexual, Transgender, and Queer Pride Month and there are lots of ways to celebrate in Brooklyn.
On Monday, June 4, Brooklyn Borough President and Brooklyn Pride are hosting a LGBTQ Pride Celebration at Brooklyn Borough Hall (209 Joralemon Street) starting at 6pm.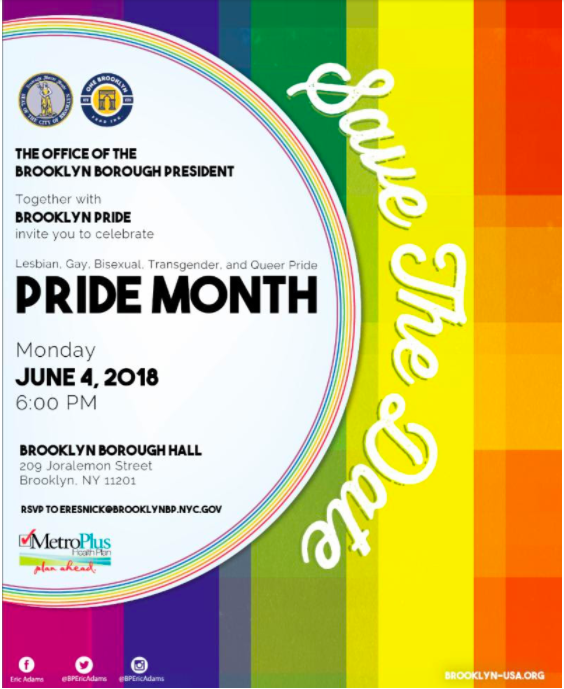 The event will honor a group of New Yorkers including Aja from season 9 of RuPaul's Drag Race; Charles Blow, a columnist for the New York Times; Immigration Equality, a LGBTQ immigrant rights organization; New York City Council Speaker Corey Johnson; and transgender activist Abby Stein. DJ Mary Mac will be on-hand to spin some tunes during the reception.
Learn more about the LGBTQ Pride Celebration at Brooklyn Borough Hall here and RSVP here.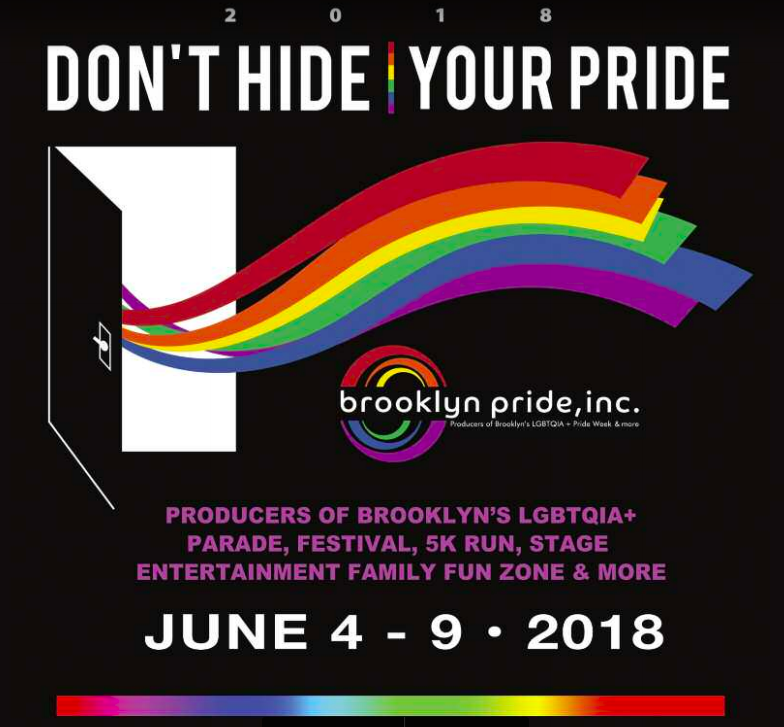 Then get ready for Saturday, June 9, when the day kicks off at 10am with the Brooklyn Pride 5K Run through Prospect Park. Registration is closed for the race, but you can still sign up to volunteer or go cheer on the runners! Learn more here.
From 11am to 5pm on Saturday, head over to 5th Avenue between 1st and 9th Streets and enjoy the Brooklyn Pride Multi-Cultural Festival where local businesses, community and LGBTQIA+ organizations will provide fun, food, and entertainment on two stages!
Between 12pm to 4pm at the Old Stone House/J.J. Byrne Park (5th Ave between 3rd & 4th Streets) you'll find the Family Fun Zone, a family-friendly event with activities, music, face painting, arts & crafts and more! Drag Queen Story Hour's Robyn Banks, Ms B, Rev. Yolanda, and Lola Lemon will be at the Fun Zone for a special #DQSH before serving as Grand Marshals in the Brooklyn Pride Parade.
The 22nd annual Brooklyn Twilight Pride Parade kicks off at 7:30pm on 5th Ave at Lincoln Street and marches down to 9th Street.
This year's MCs will be transgender actor and activist Rob B and Melanie Morgan and the Grand Marshals are the Queens of Drag Queen Story Hour, The Howard-Jennings Family (Juliet Howard, Norma Jean Jennings and their two sons), and Lyosha Gorshkov (Founder of Brighton Beach Pride and co-President of RUSA LGBT—Russian-Speaking American LGBTQ Association).
Check out photos from last year's Brooklyn Pride Parade here.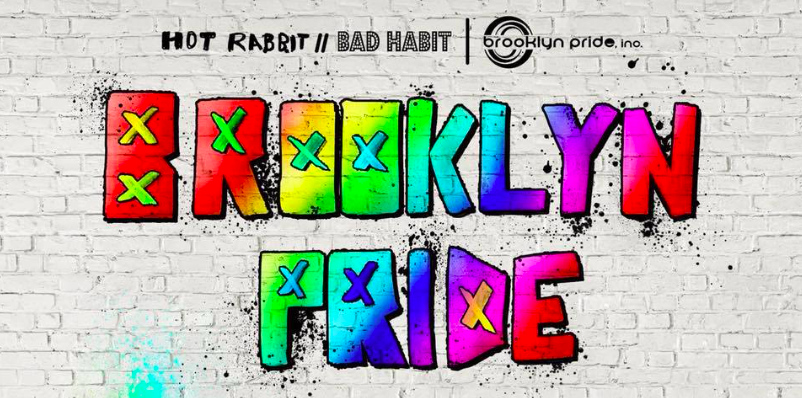 And the fun doesn't stop there—Hot Rabbit / Bad Habit, Brooklyn Pride Queer Dance Party—is happening at Lot 45 Bushwick at 411 Troutman Street from 10pm to 4am. Tickets are $10 to $15 and proceeds will benefit the Brooklyn Pride Festival & Parade.
Learn more about all the events, Parade MCs, and Grand Marshals at Pride Guide 2018.