Celebrate St. Patrick's Day: Park Slope Parade, Pubs, Corned Beef And Cabbage, & More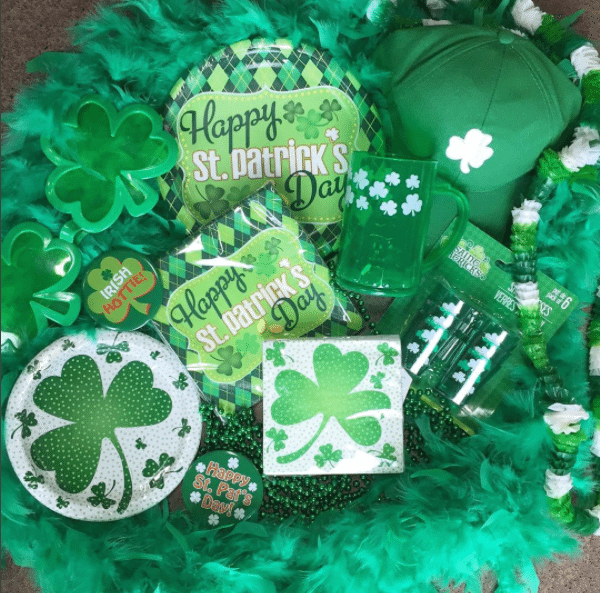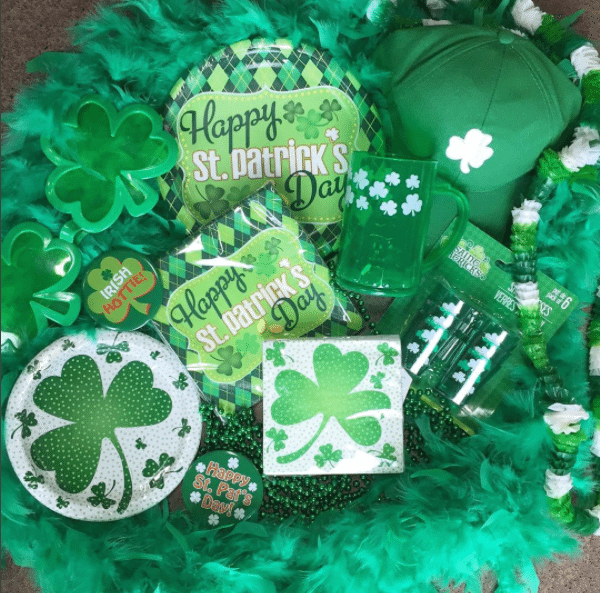 St. Patrick's Day is Friday, March 17 and there will be celebrations all weekend.
Enjoy some Irish music, Guinness, whiskey, doughnuts, and loads of corned beef & cabbage, then put on lots of green and check out the parade on Sunday.
The 42nd annual Brooklyn St. Patrick's Day Parade kicks off in Park Slope on Sunday, March 19 at 1pm.
The parade route starts at 15th Street and Prospect Park West and travels across 15th Street to 7th Avenue. It then goes up 7th Avenue to Garfield Place where it's marches over to Prospect Park West and back down to 15th Street.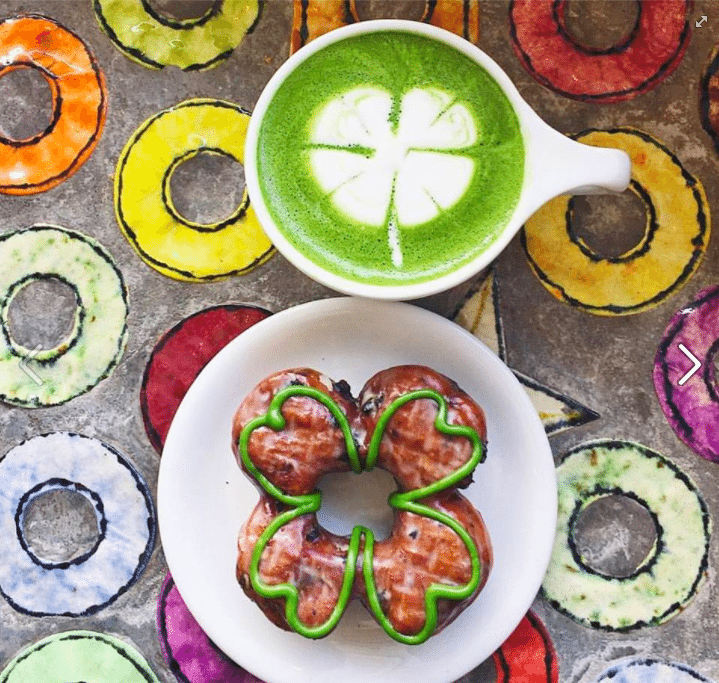 Doughnut Plant
245 Flatbush Avenue (between Bergen Street & 6th Avenue), Prospect Heights
The doughnut makers have created a special Lucky Shamrock doughnut in honor of St. Paddy's Day, consisting of Irish soda bread dough, raisins, and caraway seeds.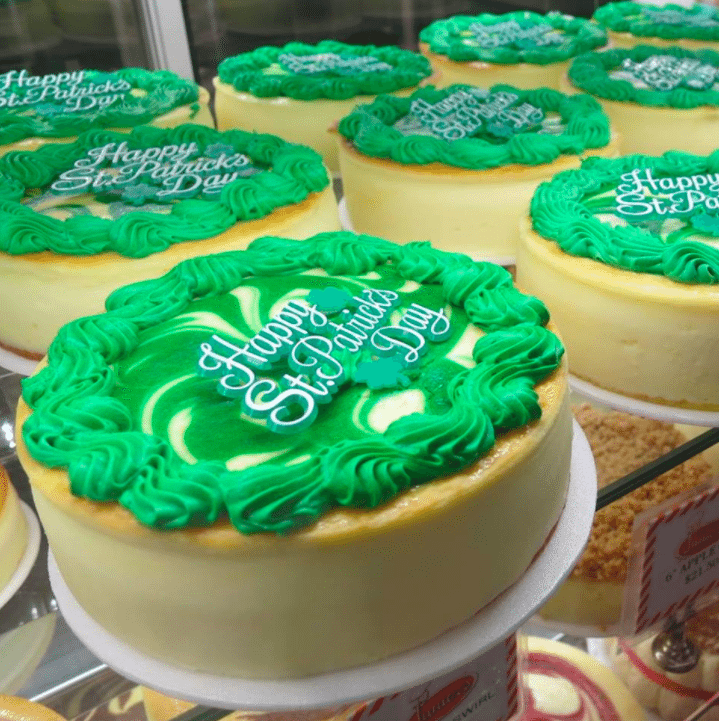 Junior's Restaurant & Cheesecake
386 Flatbush Avenue Extension (at DeKalb Avenue), Downtown Brooklyn
Junior's has created a festive green version of its famous cheesecake honoring the luck of the Irish.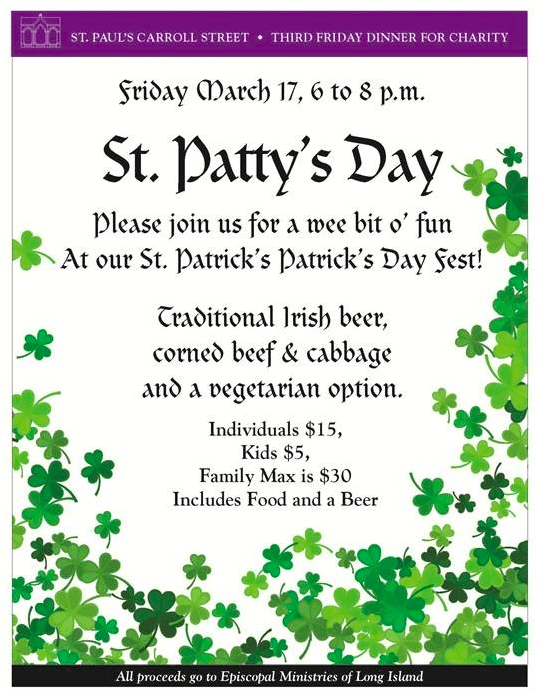 St. Paul's Episcopal Church St. Patrick's Day Fest
St. Paul's Carroll Street, 199 Carroll Street, Carroll Gardens
On Friday from 6 to 8pm the Carroll Gardens Church will host a St. Patrick's Day Fest benefitting the Episcopal Ministries of Long Island. There will be traditional Irish beer, corned beef and cabbage, and even a veggie option for non-carnivores.
[$15 adults, $5 wee kiddies, $30 max for families]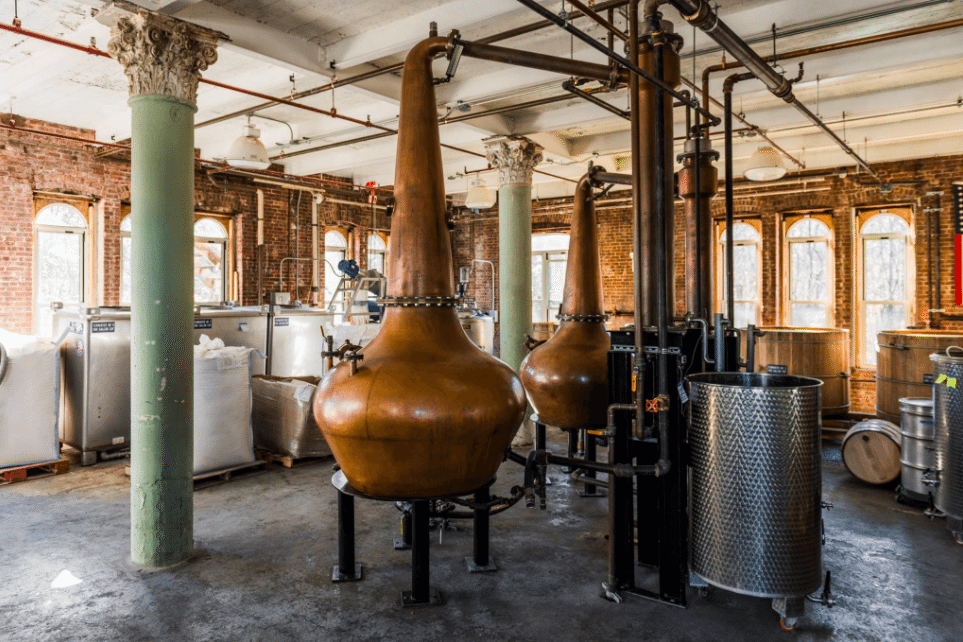 Whiskey Wars Factory Tour
Brooklyn Navy Yard, BLDG 92, 63 Flushing Avenue, Downtown Brooklyn
In the 19th century, Marines were dispatched from the Navy Yard to crack down on illegal whiskey distilling in what is known as the Whiskey Wars.
Friday, March 17 from 4:30 to 6pm Kings County Distillery hosts a tour and tasting that explores the history of whiskey and its current resurgence in popularity.
[Tickets $15]
Irish Pubs [Northern Brooklyn]
Black Horse Pub
568 5th Avenue (at 16th Street), South Slope
This friendly neighborhood pub features a rotating assortment of seasonal beers on tap and
pub fare including chips, soup and salad, sandwiches and paninis, Bangers and Mash, and Shepard's Pie.
For St. Paddy's Day they'll have happy hour from noon to 7pm ($1 off all drinks), a DJ starting at 5pm, and corned beef and cabbage.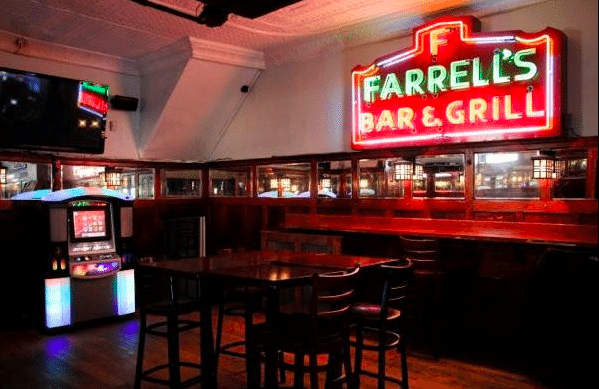 Farrell's Bar & Grill
215 Prospect Park West (at 16th Street), Windsor Terrace
With a history dating back to 1933, this old-school, no-frills bar serves drinks in large, 32-ounce, white styrofoam cups.
Farrell's owner, James Houlihan, is the Grand Marshal for this year's Park Slope St. Patrick's Day Parade. With the parade route ending at Farrell's front door, good times will surely be on tap.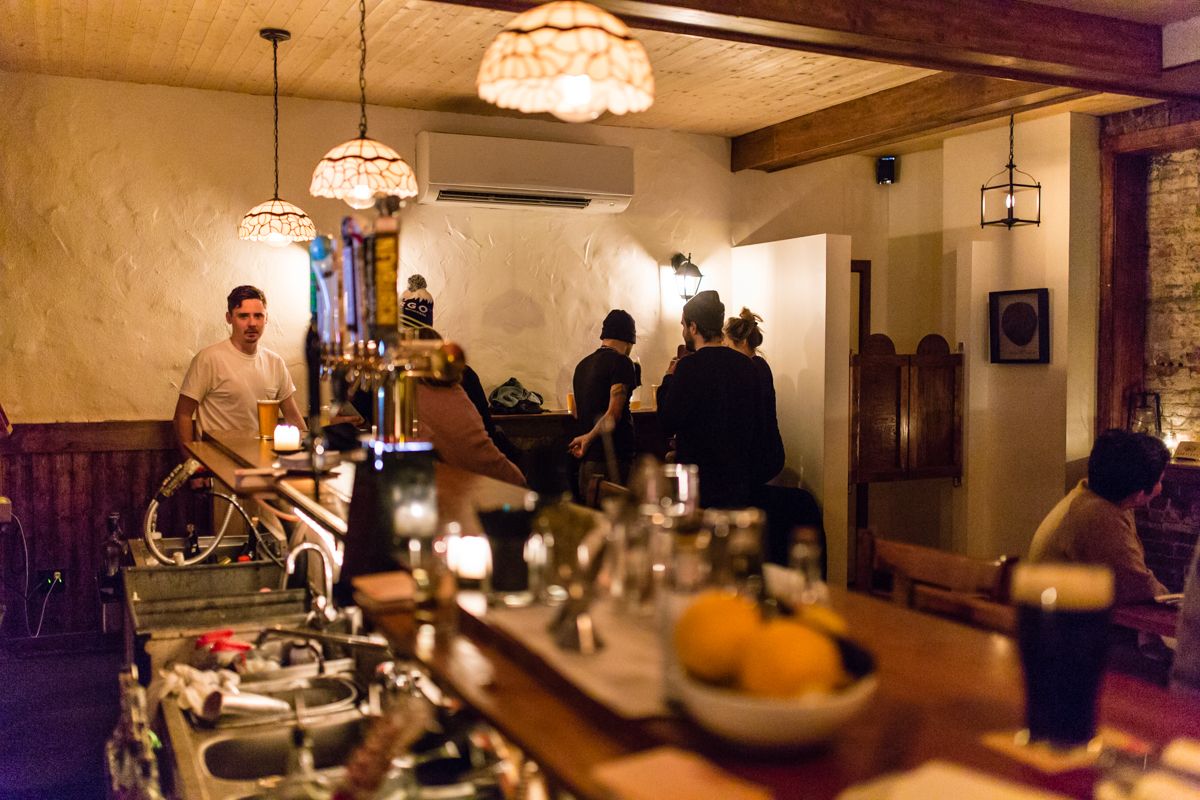 Hartley's
14 Putnam Avenue (between Grand Avenue & Downing Street), Clinton Hill
A cozy, authentic Irish shebeen in Clinton Hill offering local craft beers, specialty cocktails, daily baked Irish soda bread, as well as pub fare made with locally sourced ingredients.
Opened in December 2015, this will be Hartley's only second St. Patrick's Day. There will be live music from 6 to 8pm during happy hour on Thursday and libations and celebrations starting at noon on Friday.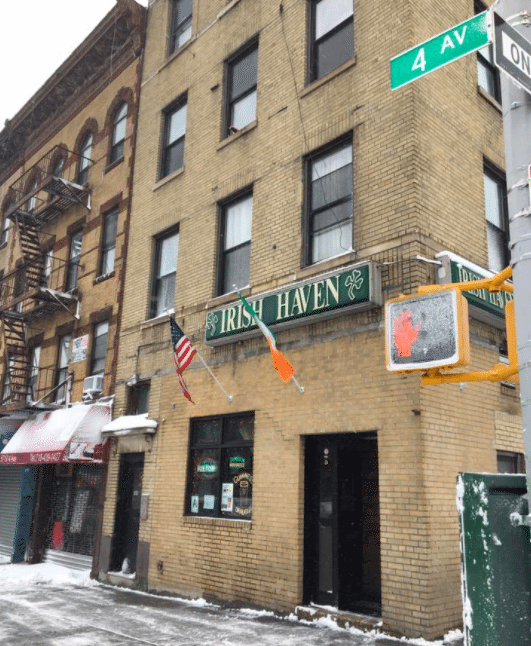 Irish Haven
5721 4th Avenue (at 58th Street), Sunset Park
This no-frills Sunset Park institution has been offering customers cheap drinks, an old-school jukebox, live music, and a pool table since 1964. Join them as they celebrate St. Paddy's Day all weekend long.
On Friday, March 17, the bar will be open from 8am to 4am, serving corned beef & cabbage and playing Irish tunes all day.
Saturday, March 18, the bar hosts an Irish Rock Revue from 9pm to 12am, featuring music by The Pogues, Van Morrison, Thin Lizzy, and more.
On Sunday, March 19, following the Park Slope St. Patrick's Day Parade, there will be live traditional Irish music from 7 to 10pm and drink specials all day.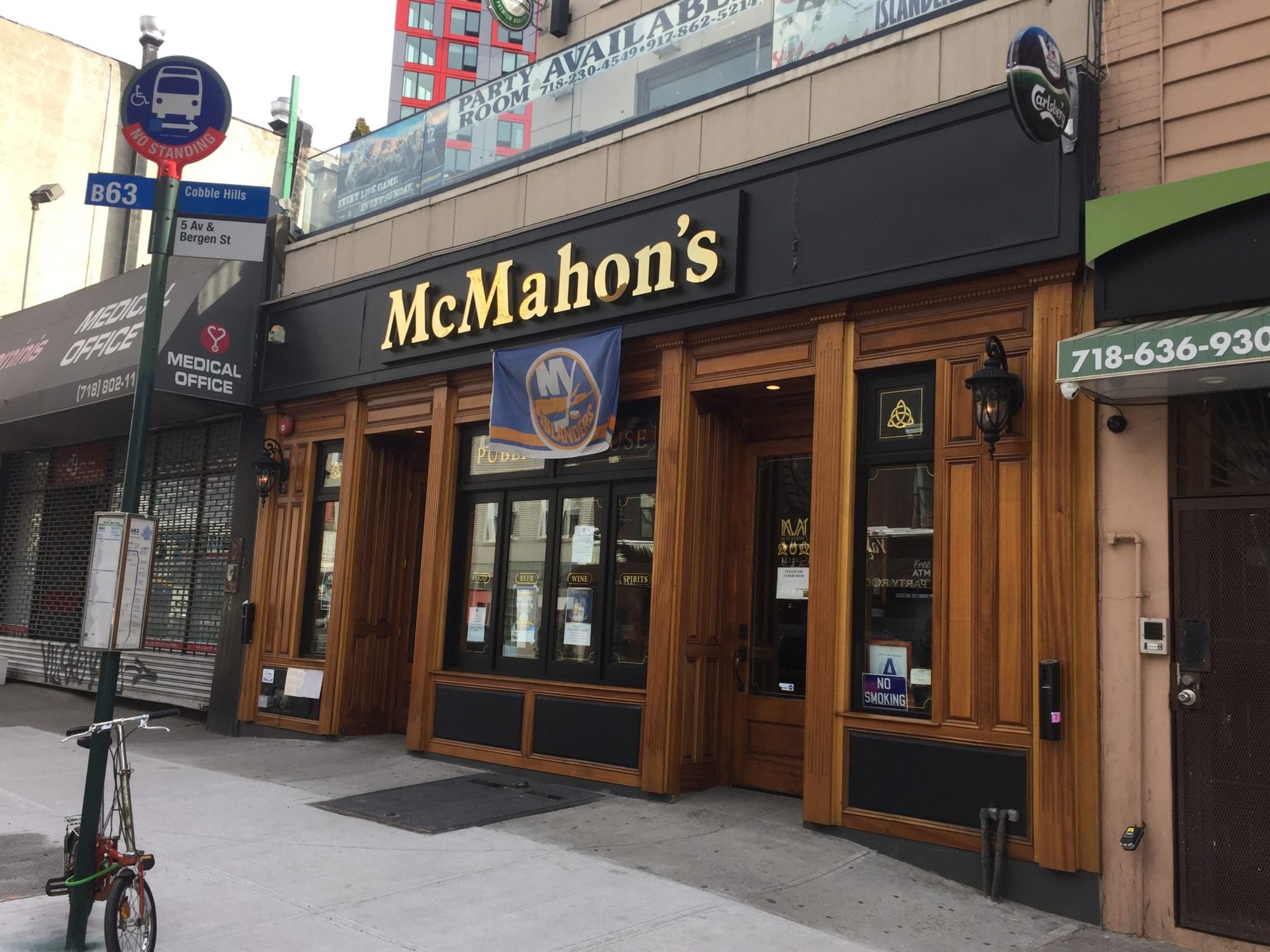 McMahon's Public House
39 5th Avenue (between Dean and Bergen Streets), Park Slope
Opened in 2014 by the McMahon brothers, this spacious sports bar a block from the Barclays Center features hand-crafted woodwork, 15 large-screen HD TVs, and three giant projection screens.
On St. Patrick's Day there will be beer specials, live music, and a whole lot of corned beef.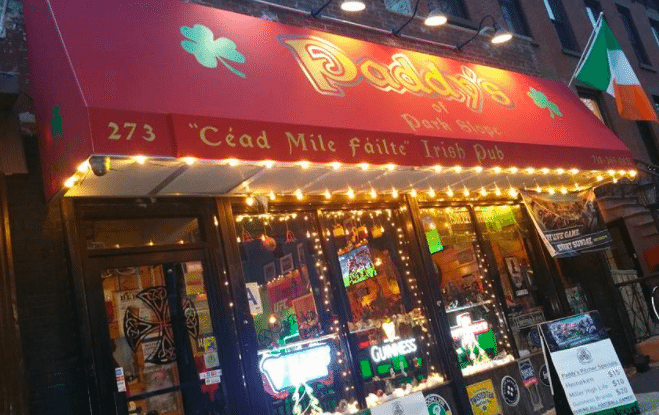 Paddy's of Park Slope
273 13th Street (near 5th Avenue), Park Slope
Opened November 2015 by a husband-and-wife team hailing from County Tipperary, Paddy's is a family-orientated bar focusing on friends, entertainment, good drinks and good banter.
On St. Patrick's Day Eve, March 16, the Irish folk and ballad group the Brooklyn Bards will perform.
Sunday, March 19th, following the Park Slope Parade, Paddy's will host a traditional Irish afternoon with a performance by Reel Celtic.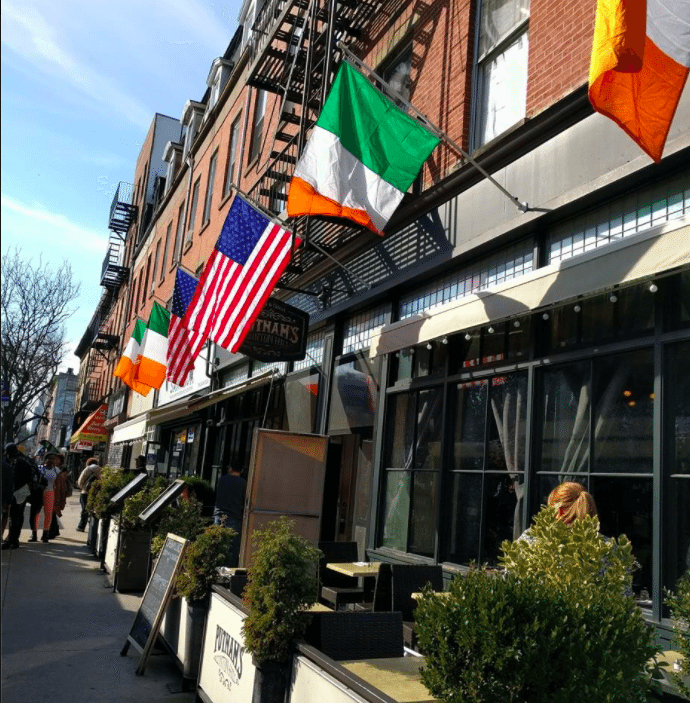 Putnam's Pub & Cooker
419 Myrtle Avenue (at Clinton Avenue), Clinton Hill
Rising from the wreckage caused by a Valentine's Day fire, this popular Clinton Hill pub reopens just in time to hosts its 6th annual St Patrick's Day celebration.
On Thursday, March 16, the pub will have its annual Guinness & Oysters night and festivities on Friday will begin at 4pm.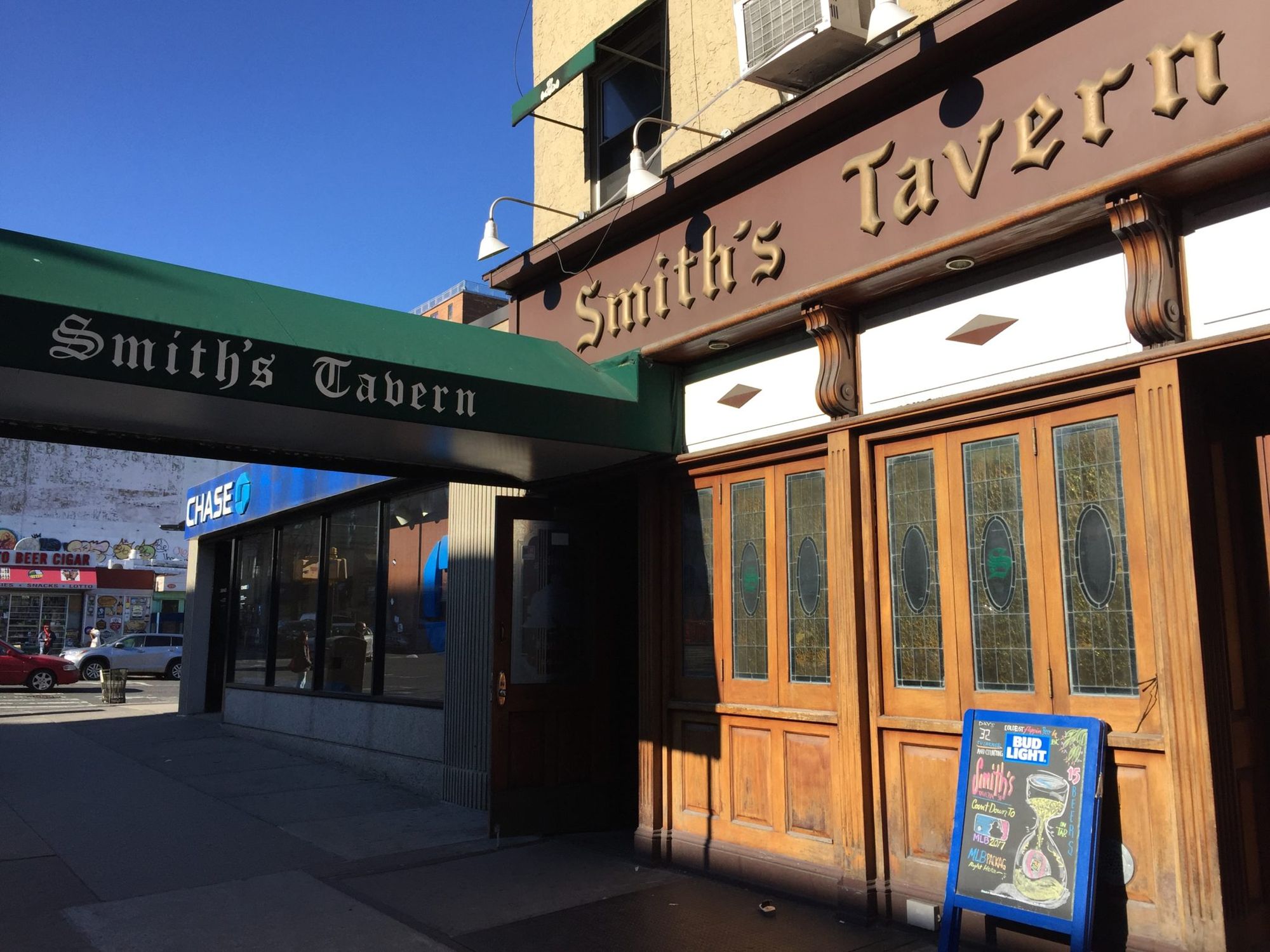 Smith's Tavern
440 5th Avenue (between 8th & 9th Streets), Park Slope
This 80-year-old dive bar specializing in cold beers and good times will celebrate St. Paddy's Day with corned beef sandwiches and drink specials all weekend long.
There will be live music Friday evening starting at 7pm and Sunday afternoon from 1pm to 4pm.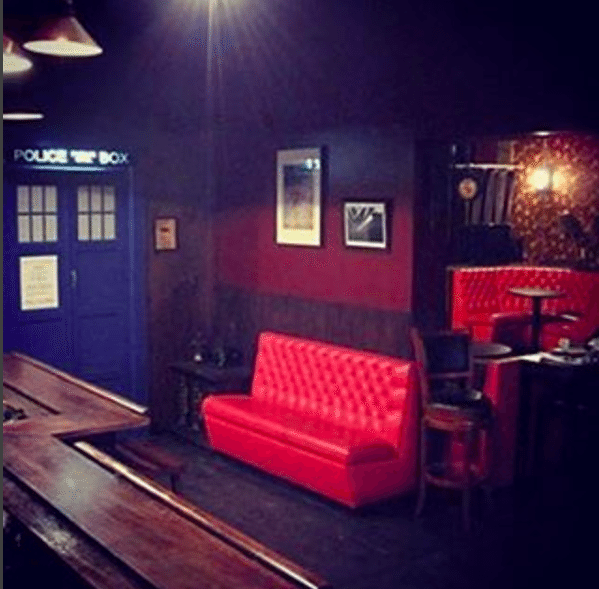 The Way Station
683 Washington Avenue (between Prospect Place & St. Marks Avenue), Prospect Heights
While not an Irish pub, this Prospect Heights music venue is hosting three Celtic bands on Friday—Three Pints Shy, Rascals and Rogues, and The Waysties. There will also be Jameson drink specials throughout the night and swag (while supplies last).