Hartley's: A Homey Irish Pub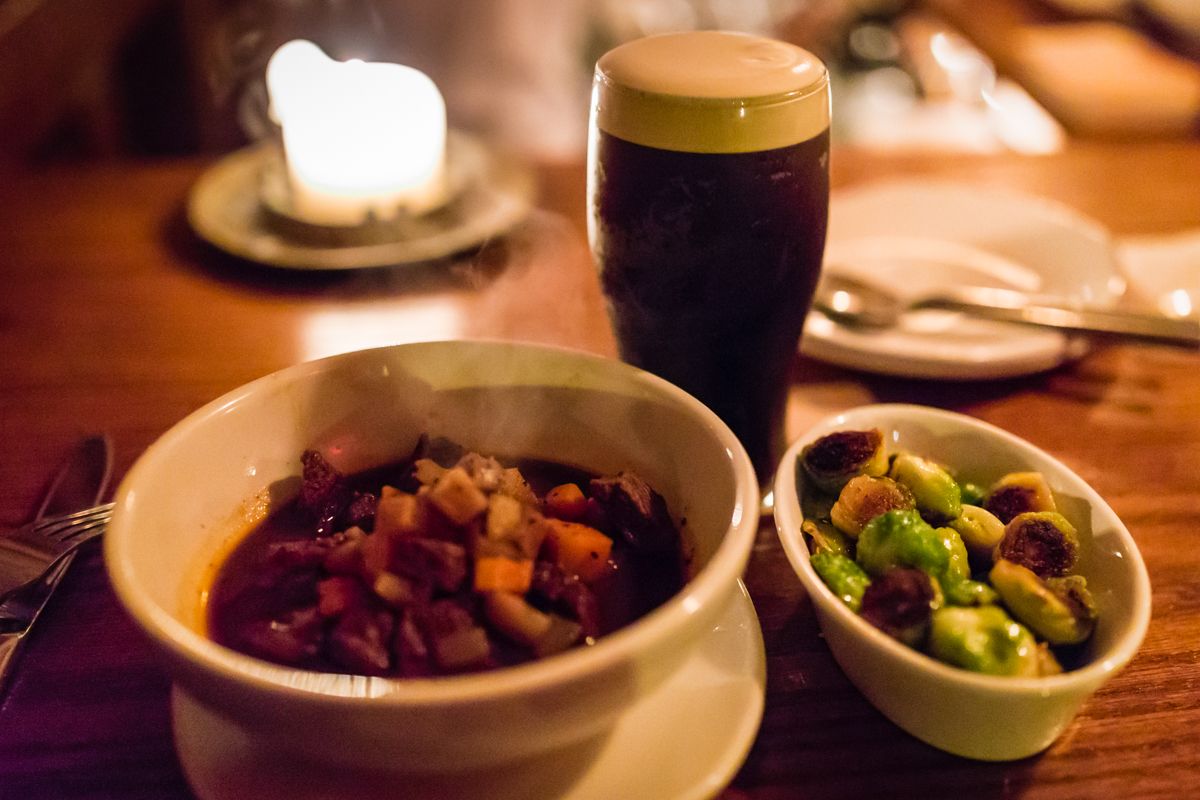 Located on a quiet block at 14 Putnam Avenue at the intersection of Clinton Hill and Bed-Stuy, Hartley's is a cozy, intimate pub ideal for enjoying a pint and some Irish comfort food.
Saturday night was bustling at the small pub, with the handful of small tables filled and all of the bar stools occupied. My date and I were lucky enough to nab a spot at the end of the bar fairly quickly after two patrons nicely scooted over to make room for us.
The solo bartender was very friendly and efficient considering how busy he was taking orders, pouring out endless pints of Guinness, mixing cocktails, and clearing away empties.
Hartley's menu features local craft beers, specialty cocktails, daily baked Irish soda bread, as well as pub fare made with locally sourced ingredients.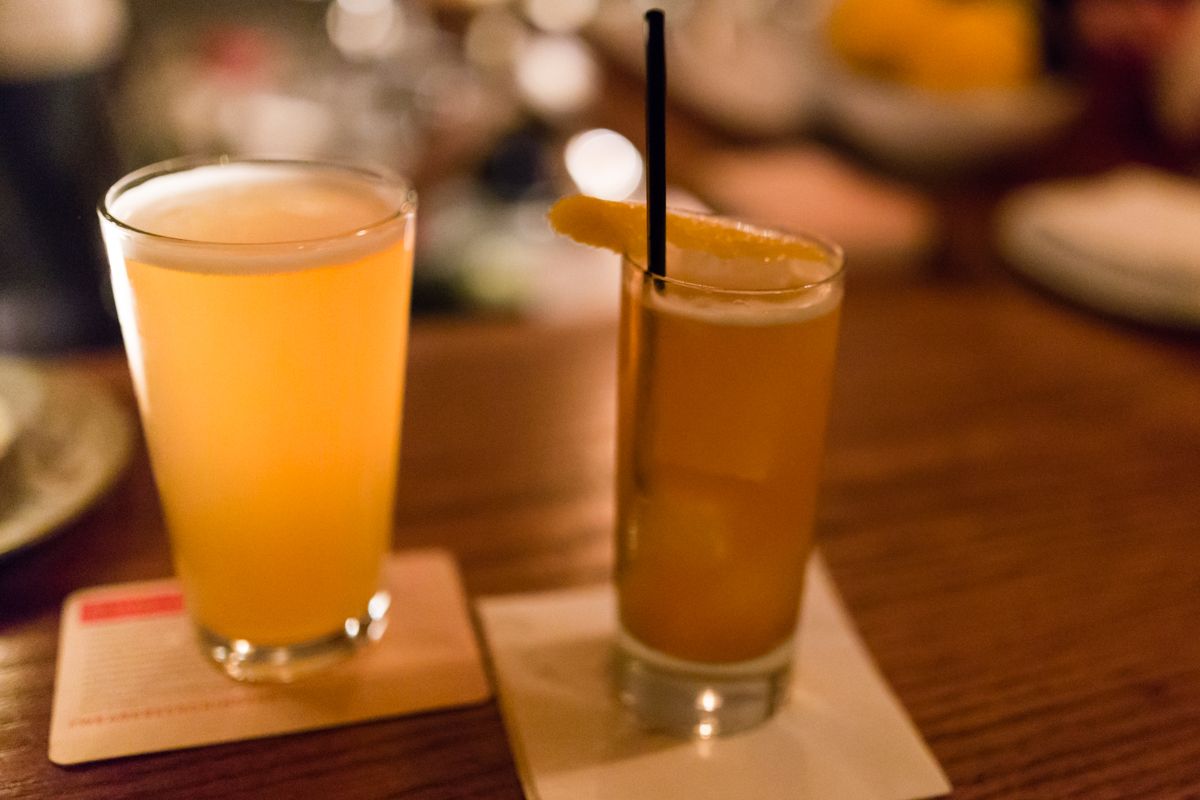 For drinks my date started with a light and golden Schöfferhofer wheat beer and moved on to a well-poured creamy topped Guinness. I started with a refreshing Mary O (Pierre Ferrand cognac, aperol, prosecco, and lemon) and then had a glass of fruity Barbera (one of the three red wines offered).
While the food menu is short, it includes light bar snacks including bar nuts, plain or cheddar popcorn, and cheese and crackers, as well as heartier fare like a potato and leek soup, mussels with Guinness and bacon, and house-spiced beef with Irish cheddar and grilled onion on fresh baked soda bread.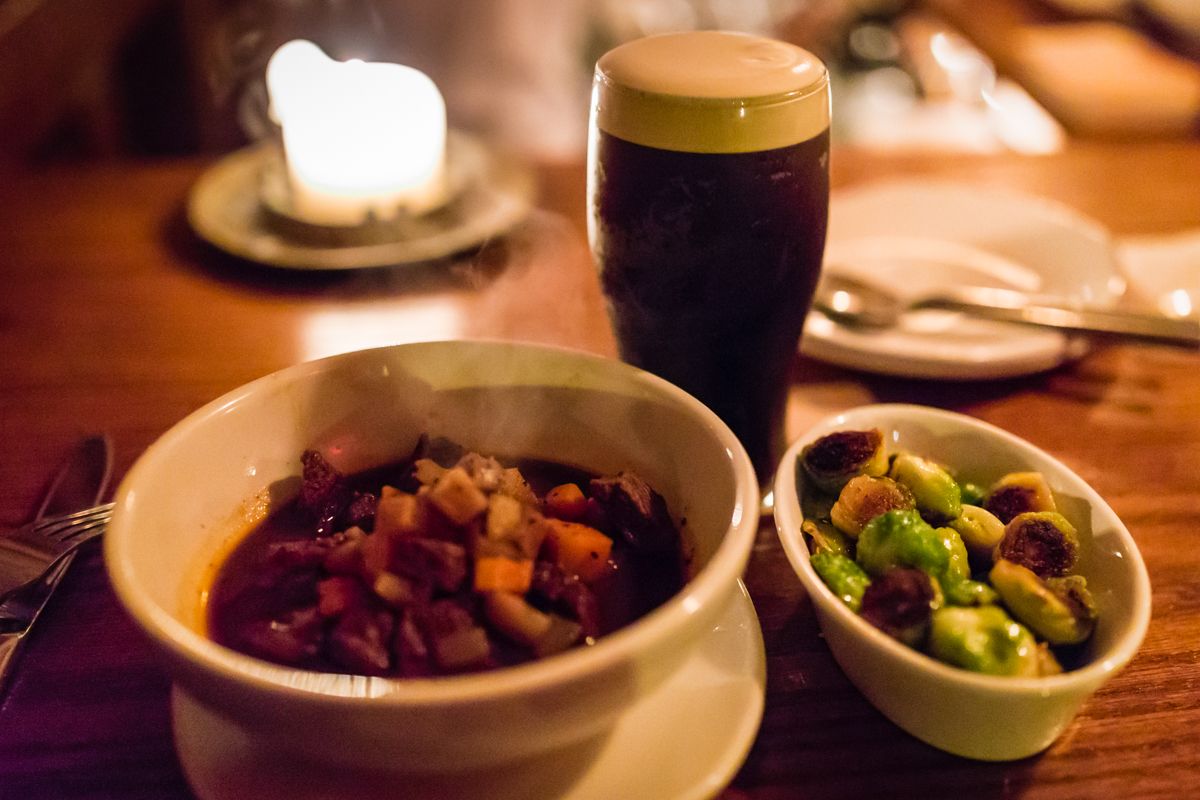 My date tucked into the hearty and warming grass-fed beef, roasted vegetable Guinness stew—perfect for a chilly evening. I enjoyed the savory salmon Irish cheddar toastie—four pieces of soda bread topped with melted, sharp cheddar and a bit of smoked salmon. We shared a bowl of crisp and delicious roasted Brussels sprouts.
The space started to fill up even more as we finished our meal, with regulars pouring in and greeting the busy bartender by name. I asked Jimmy as we settled our tab what Hartley's has planned for St. Patrick's Day.
He promised live music from 6 to 8pm during happy hour on Thursday, the night before. This year will be the second St. Paddy's Day for the pub, which opened in December 2015, and it should prove to be a festive affair (starting at noon) with Hartley's signature Irish hospitality.