Brooklyn Army Terminal Celebrates 100th Anniversary, Unveils New Industrial Space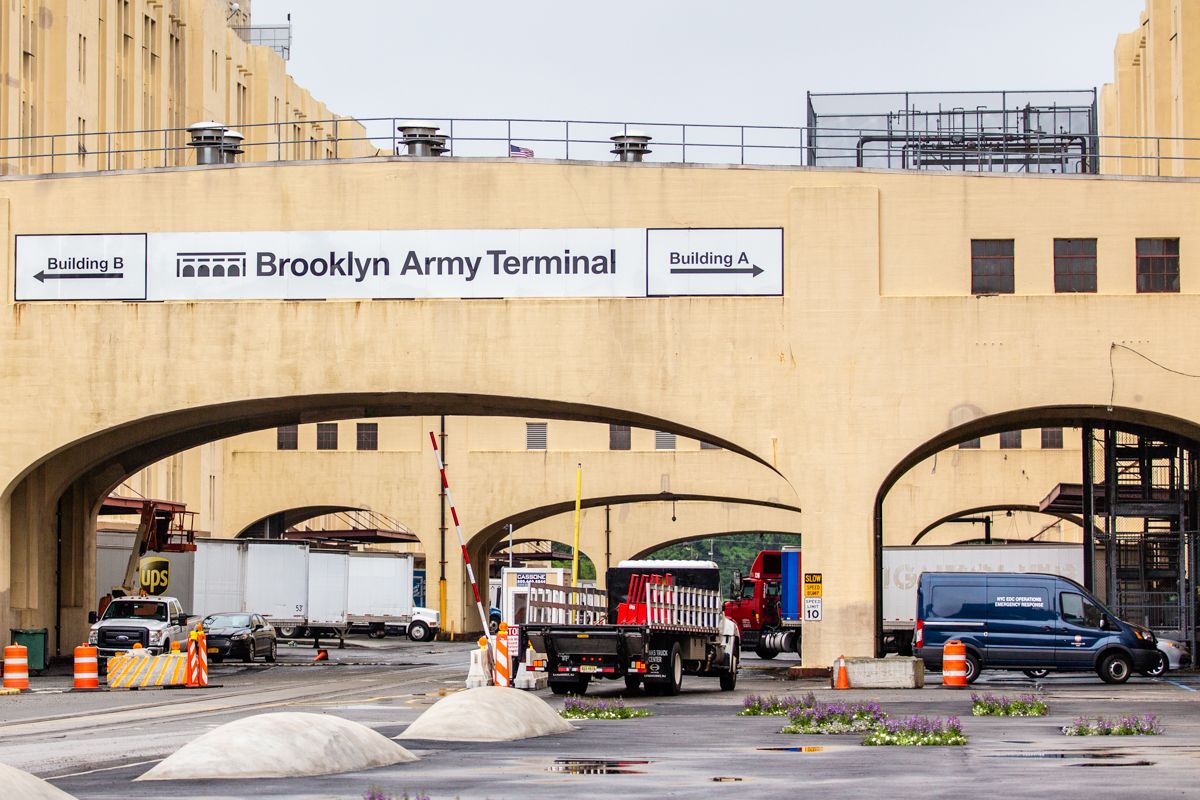 SUNSET PARK – Along with celebrating the Brooklyn Army Terminal's (BAT) centennial Thursday morning, the NYC Economic Development Corporation (EDC), Deputy Mayor for Housing and Economic Development Alicia Glen, and Council Member Carlos Menchaca unveiled a new 500,000-square-foot facility that will provide affordable space for up to 20 innovative businesses and create more than 1,000 new jobs.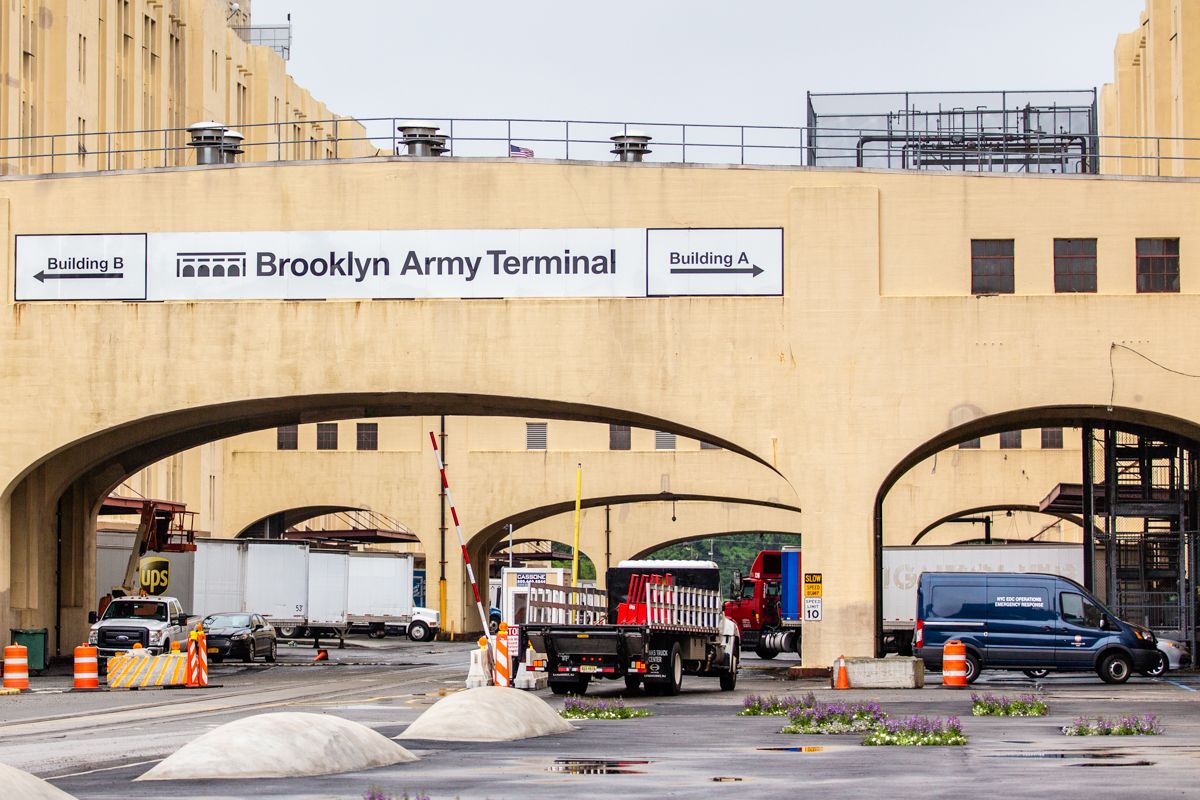 A part of Mayor de Blasio's New York Works plan to create accessible, good-paying jobs, the EDC announced on Thursday that it has signed the first anchor leases for the new space with "modern industrial companies" including 3D printed clothing maker Tailored Industry; semi-permanent tattoo ink developer Ephemeral Solutions; and wood/metal-work incubator SPark Workshops.
The EDC also announced the debut of Launch Pad, a new workforce development and innovation platform that will connect locals and BAT tenants through four initiatives including the BAT Training Lab (a new training center partnering with industry leaders such as West Elm and FIT to teach residents and employees modern industrial skills); Base Camp (a new tenant conference/networking center that will host speaker series, industry and networking events); Futureworks Advanced Manufacturing Center (A 20,000-square-foot advanced manufacturing center for entrepreneurs and small businesses); and Workforce1 Industrial & Transportation Career Center (an existing program that connects local talent to local businesses looking to hire).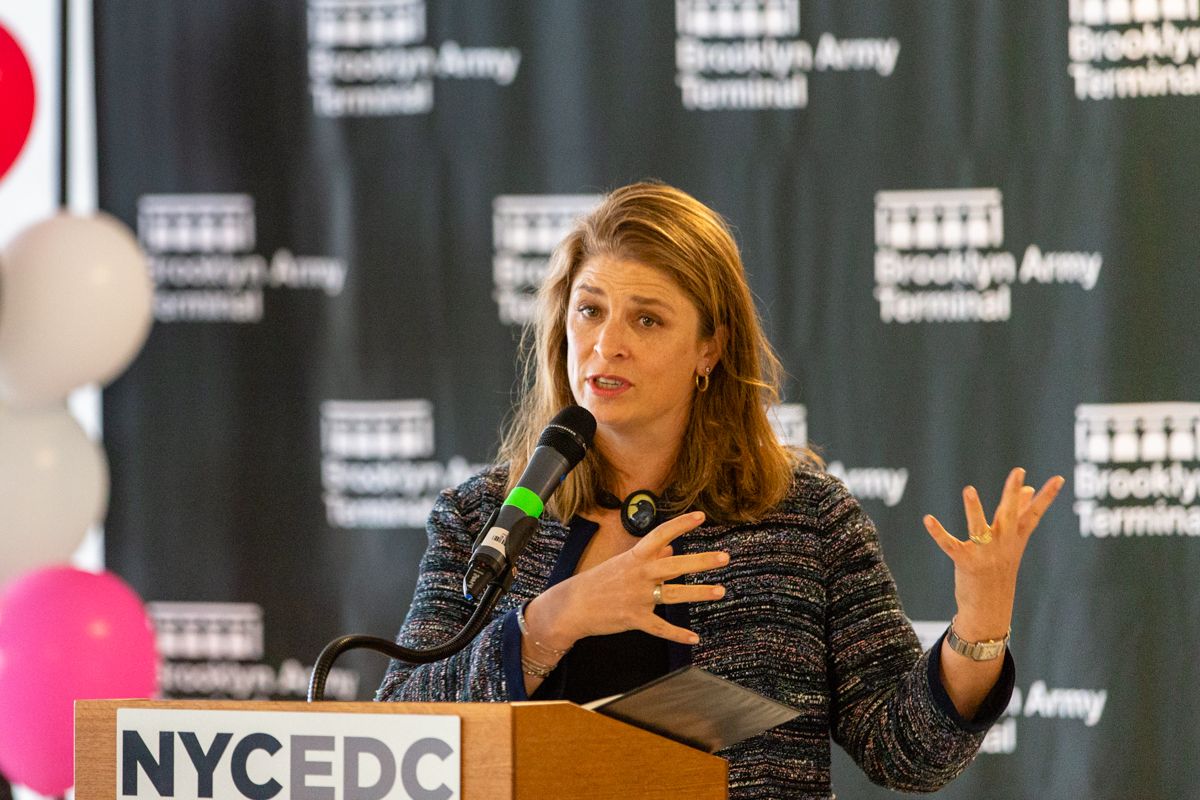 "It was at the beginning of the de Blasio administration that we realized that we could make significant investments in a space that many people thought did not really have a future, that the future was all about the Brooklyn Navy Yard," said Deputy Mayor Alicia Glen. "We said, 'Let's give the Brooklyn Army Terminal the same bright future.' We invested $200 miilion of City money to upgrade and modernize the space and I think it's working because we're able to attract both traditional manufacturing companies and some of the newer manufacturing companies to the space right now."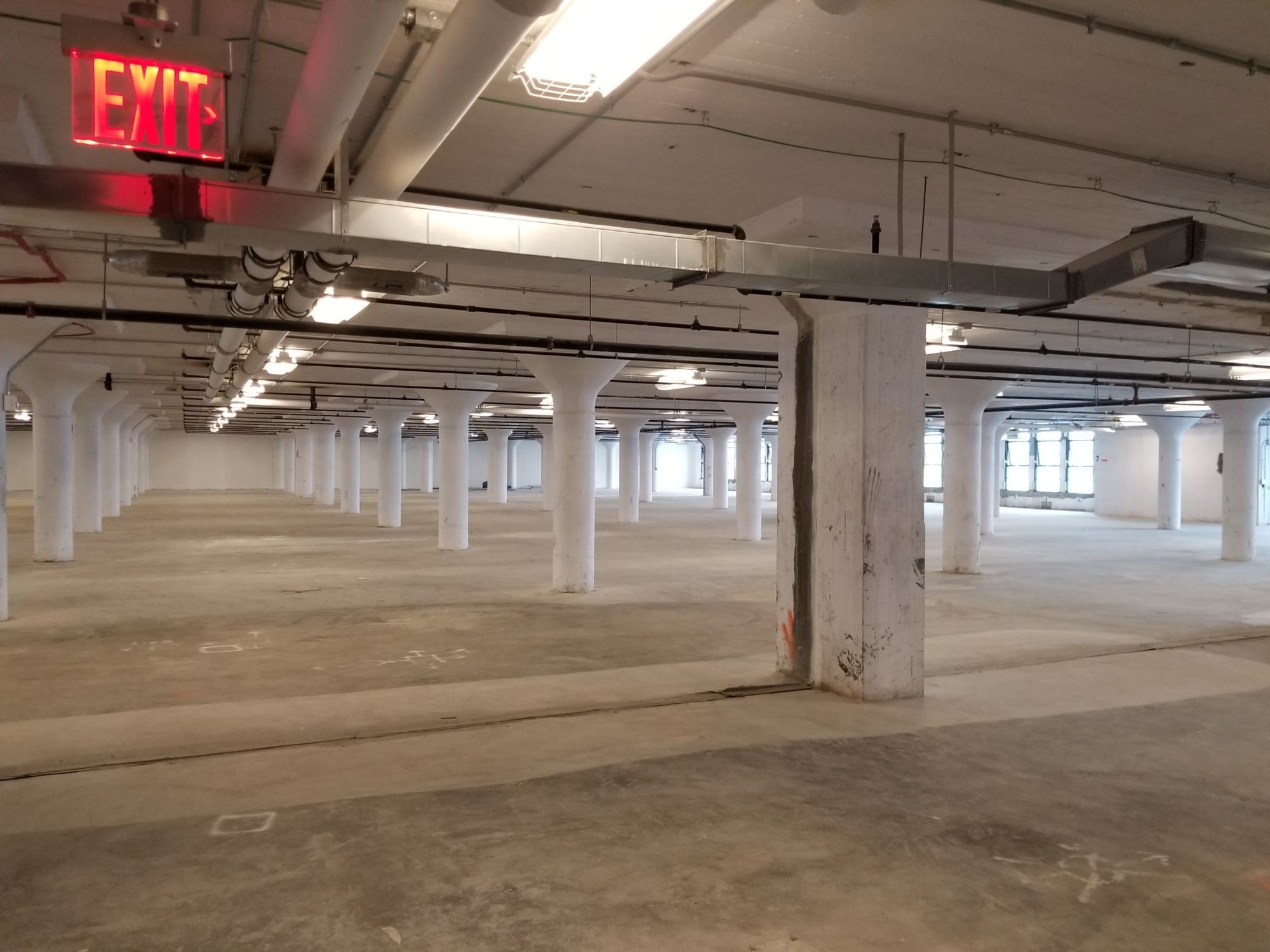 "We have completed about a half million square feet with that money which is the last big chunk of space that needed to get done and that's going to create 1,000 jobs," Glen added. "That's a lot of jobs in a place that many people had fundamentally written off."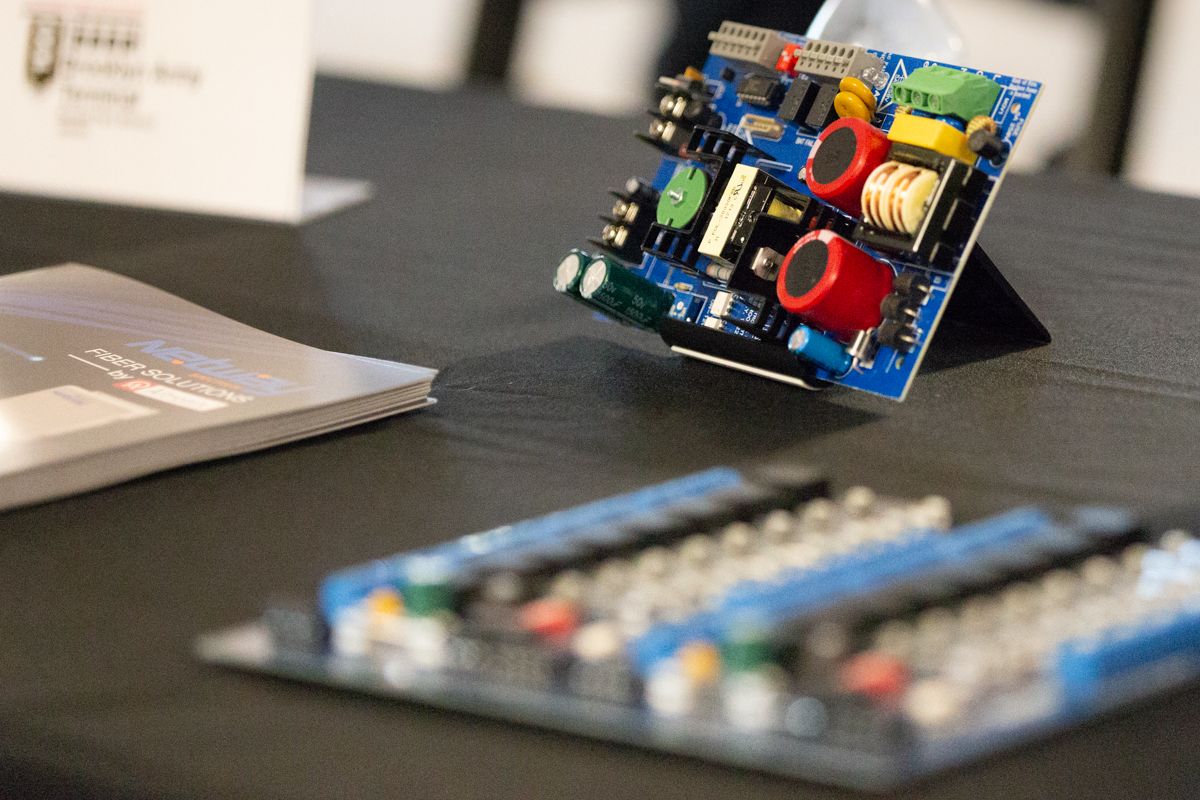 The expansion of two current BAT tenants, Altronix and Jomashop, will help create more than 100 new jobs on the campus. Headquartered at BAT for more than 20 years with 250 employees, Altronix, a manufacturer of low voltage power supplies and electronics, will expand its operations into approximately 130,000 square feet of space adding 50 jobs. Based on the BAT campus since 2009 with 170 staffers, luxury watch e-retailer, Jomashop, will expand into over 107,000 square feet of space adding another 50 new jobs.
Another tenant planning to expand on the BAT campus is Masaki Momose, Founder of MOMO Dressing. Momose and several other BAT tenants set up tables at Thursday's event to display and demonstrate their wares to visitors. After working out of a shared commercial kitchen for four years, Momose and his wife began renting a 2,000-square-foot manufacturing space at BAT's Annex building about two years ago to produce their range of delicious dressings. "It's amazing," Momose says of working on the campus. "Especially working with EDC. We are getting a lot of support and exposure from them."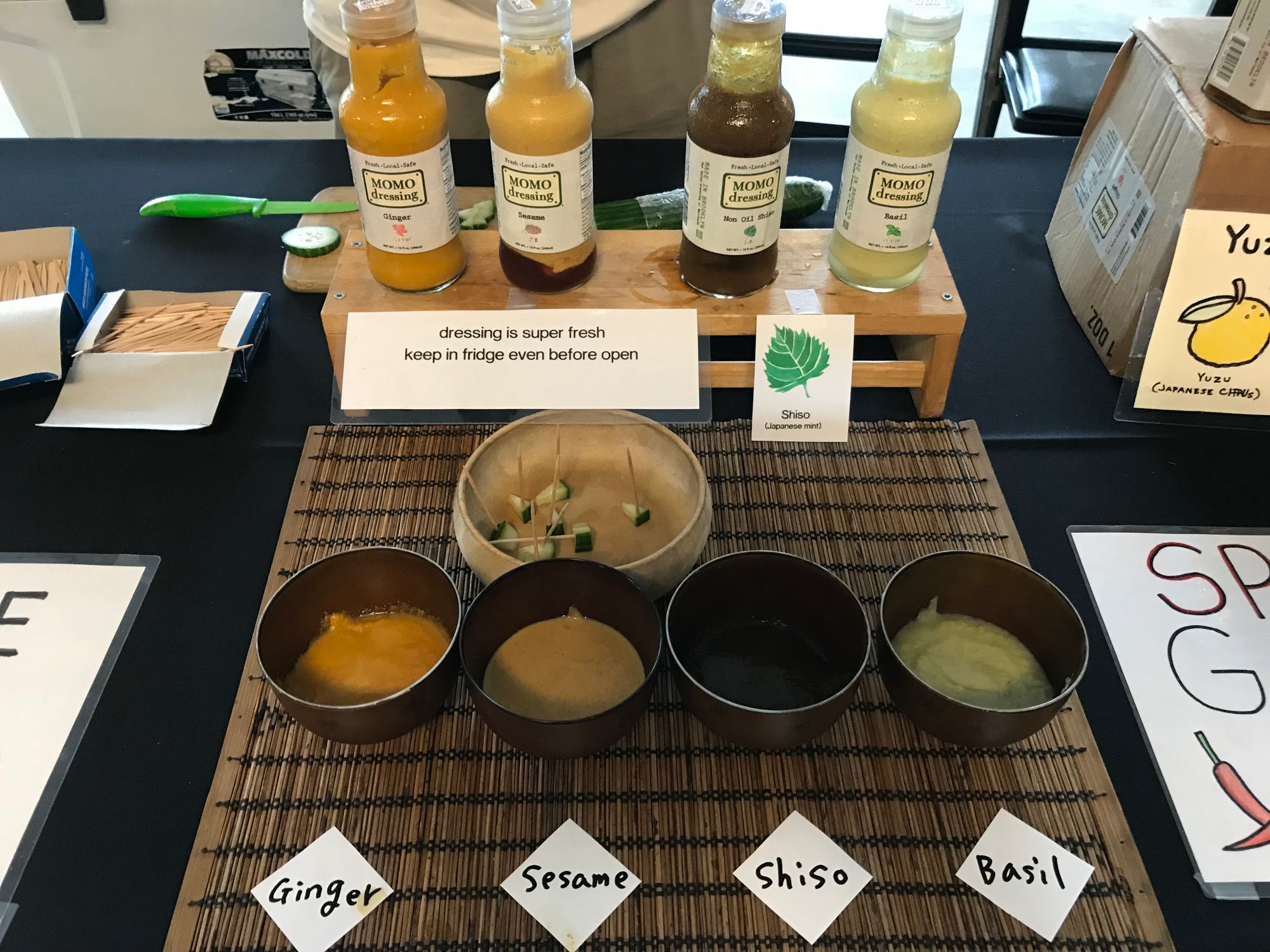 Momose adds that he just signed a lease for a 500-square-foot ground floor space on the BAT campus where he will launch MOMO Test Kitchen, a retail space and pop-up restaurant. He hopes to open by the end of the year.
"It took us a really long time to find manufacturing space in the city and Brooklyn Army Terminal was the first one we found that checked all the boxes," said Brian Vallario, co-Founder of Lowercase NYC who has been producing stylish eyeglass frames at BAT's Building B for the past two years. The facility was able to accommodate the large, heavy machinery Lowercase uses to produce its frames.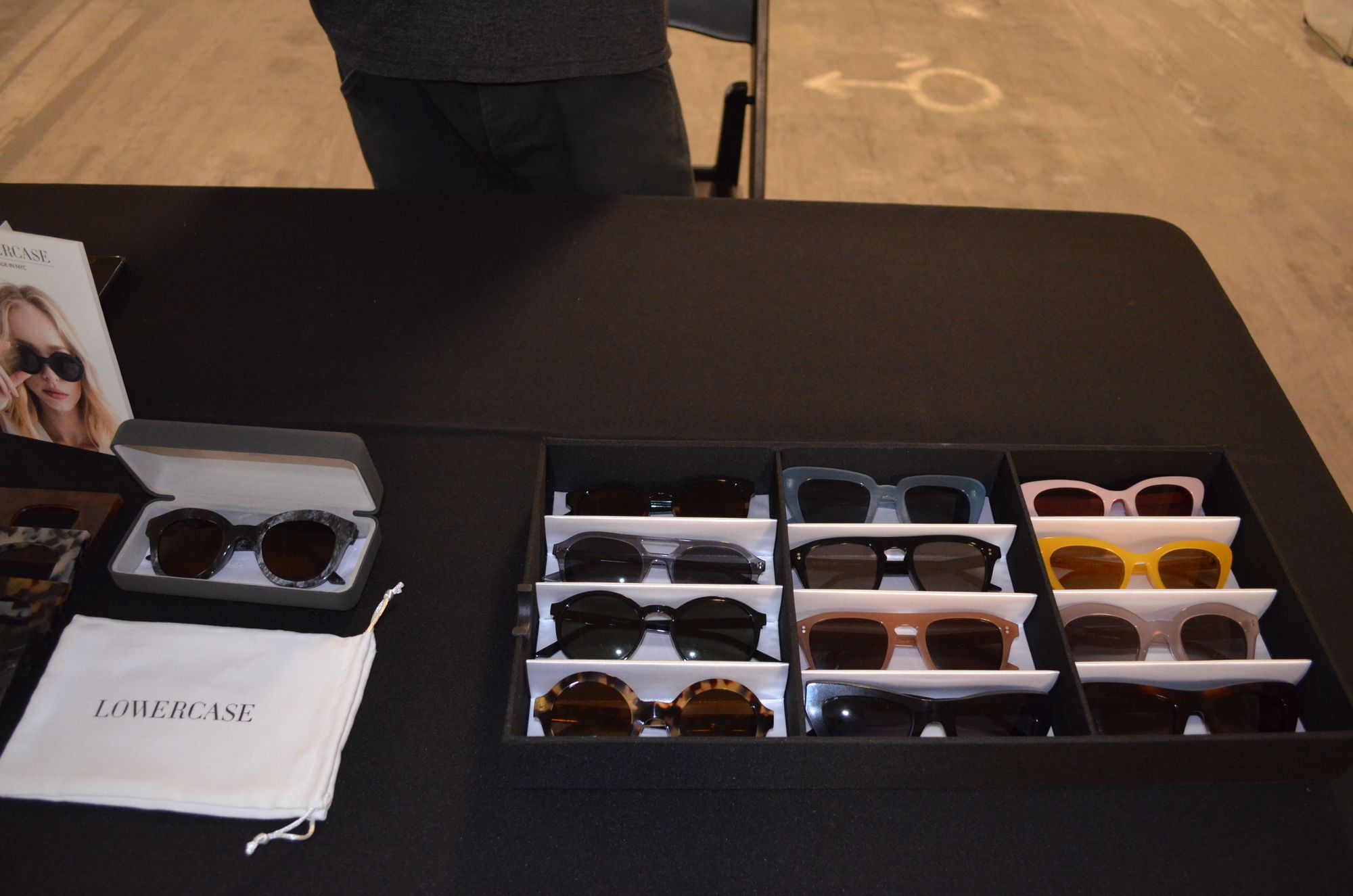 "We're also in just about 2,000 square feet. We're really small, so that's the other thing—to find that much utility in a very small space is really difficult," Vallario added.
"Everyone's been very helpful and it's been a great place for us to start our business and grow it," he continued. "It's been a great experience."
Online retailer of unique items produced by independent designers and artists, Uncommon Goods has been at BAT for ten years.
"We used to be based in Manhattan. There was a desire to keep our operation under one roof, to have our warehouse and our office space all in one place, and BAT provided a really great space for that," said Jennifer Coleman, the company's Public Relations Manager. "Now we're one of the largest tenants." Uncommon Goods' headquarters span across four floors of Building B.
Along with having the convenience of having the entire team under one roof, Coleman says another asset to the location is the creative community at BAT. "It provides a really great opportunity for us to collaborate with people," she says, noting that all the items  displayed at the Uncommon Goods table were made by tenants at BAT.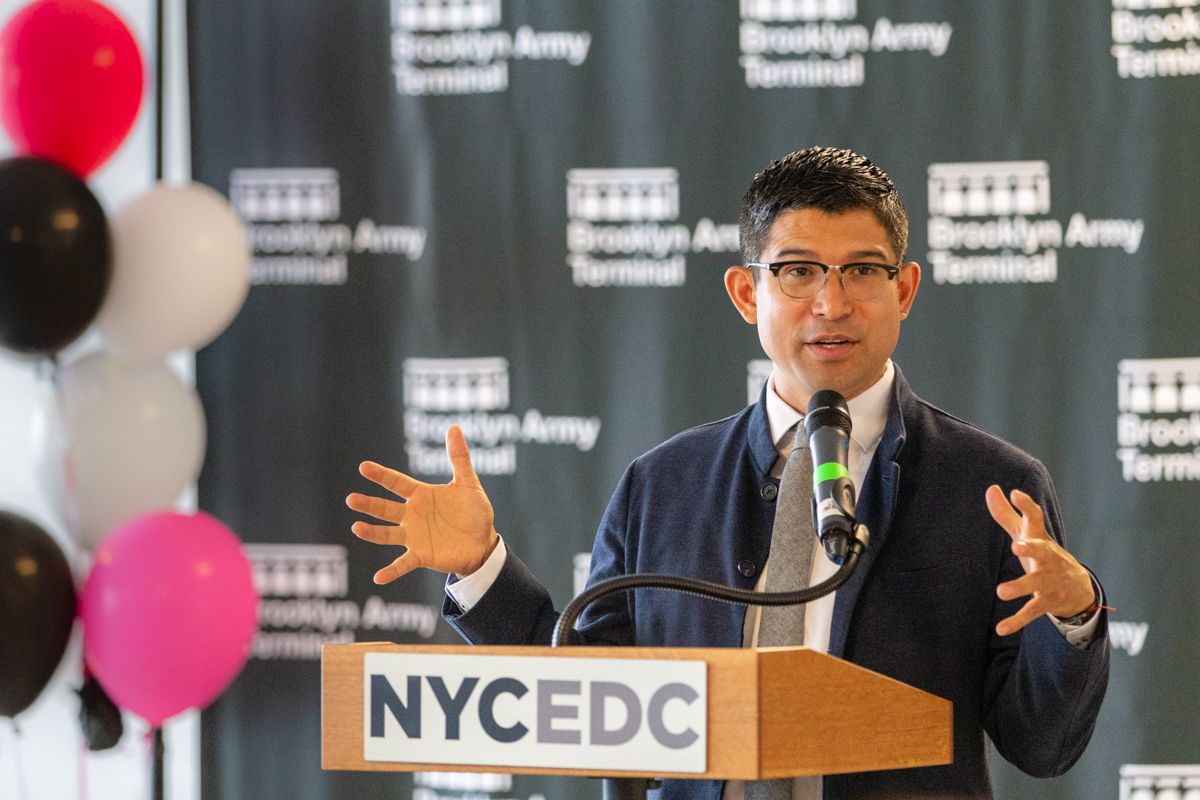 "The promise of today's celebration and the 100 years of a building like this is jobs, and not only jobs, but really committing to connecting that economic engine to the local residents," Council Member Menchaca told BKLYNER. "We have a very diverse group of residents in Sunset Park, immigrants, immigrants whose first language is not English, that are going to need a very particular bridge to this economic prosperity, so that for me is the pivotal point."
"The second piece though is really thinking about the waterfront in its entirety," he added. "As we think about climate change, we not only need investments to make this space workable, but also sustainable for the next 100 years. In the next 100 years we're going to see some massive changes that climate change is already showing us right now, and at the waterfront we've got to be ready and prepared."
Menchanca also insists that other waterfront sites, including the Bush Terminal, Industry City, the South Brooklyn Marine Terminal, and the Sims recycling facility need to work together "as a neighborhood to respond to climate change and economic development" and to "maintain its integrity as an industrial working waterfront."
The Brooklyn Army Terminal broke ground on May 15, 1918 and was completed in September 1919, according to Andrew Gustafson, who gives walking tours of the site with Turnstile Tours. Designed by Cass Gilbert, the four million-square-foot campus was designed to interface with rail and ships to seamlessly move people and freight. Gilbert also intended for the buildings to be used for industrial purposes after it was no longer needed by the military.
Approximately 25,000 people worked at the terminal during World War II, Gustafson said, when it served as an Army headquarters and a supply base until it was decommissioned in 1966. The City purchased the site in 1981 to transform it into a place for local manufacturing and industrial business. BAT's first industrial tenants moved in in 1987.
Thursday's event also unveiled the new public space designed by WXY Architecture + Urban Design. The outdoor area will open the campus to the community and increase connectivity to the waterfront and NYC Ferry. Various arts, culture, and community events are planned for the summer, and BAT will host a Birthday Block Party in September.