New Renderings Of The Brooklyn Army Terminal's Exterior Spaces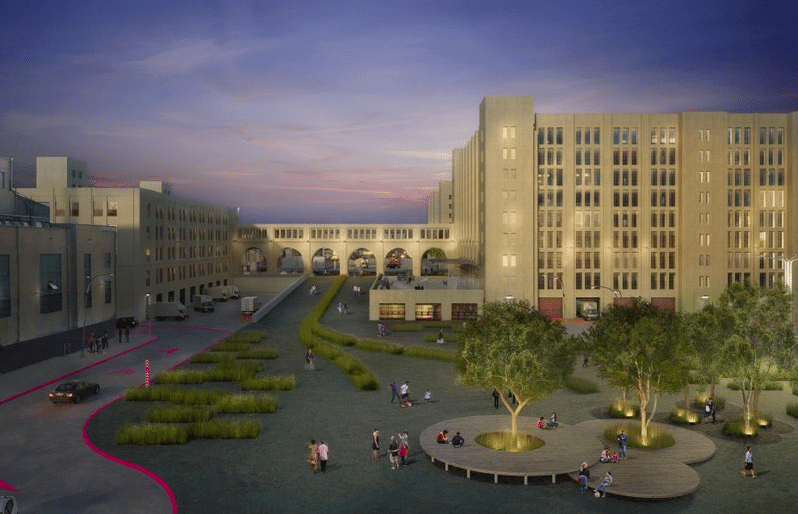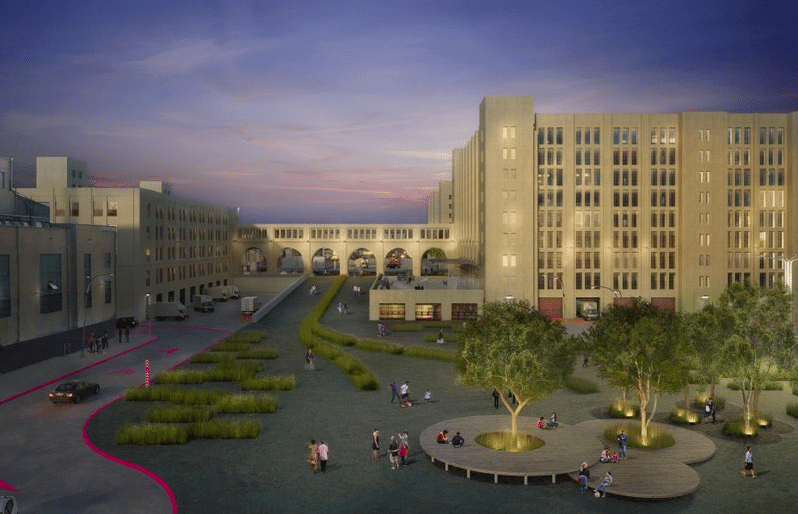 New renderings were recently released of the exterior spaces at Sunset Park's Brooklyn Army Terminal (140 58th Street).
WXY Architecture and Urban Design is working with the NYC Economic Development Corporation (NYCEDC) on the campus' outdoor areas as the Terminal project approaches its completion scheduled for the end of this year, according to Untapped Cities.
WXY redesigned 120,000 square feet of the Terminal's public outdoor space. New seating will be added as well as wayfinding signs that will assist visitors with navigating the campus and help them find the ferry landing, the parking lot, and entrances to the various buildings.
Existing landscaping will be preserved wherever possible, according to Untapped Cities, and approximately a half acre of permeable pavement will be installed to allow for stormwater runoff.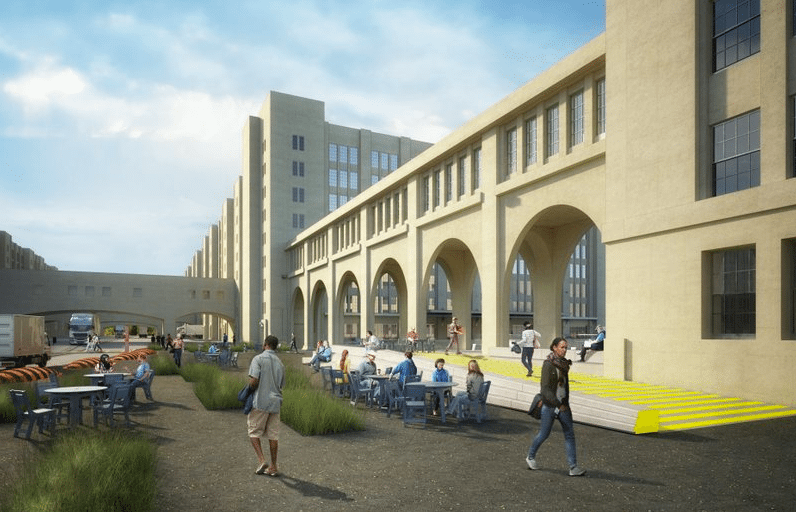 The two-year, $115 million project currently houses 170 businesses with 5,000 employees in the three-million-square-foot campus, according to the article. Some of the current tenants at the Brooklyn Army Terminal include Jacques Torres Chocolates, UncommonGoods, and Lowercase Eyewear, as well as several food brands in the Terminal's recently unveiled Food Manufacturing Hub including Momo Dressing, City Saucery, and Salty Road (makers of salt water taffy).
NYCEDC is continuing to search for new tenants to add to the Terminal's roster, focusing on the manufacturing, advanced manufacturing, and food manufacturing sectors. A NYCEDC representative told Untapped Cities that they are seeking "job dense" businesses, not only "companies that are willing to pay the highest rent."
See more renderings of the Brooklyn Army Terminal campus here.