City To Create Food Manufacturing Hub At Brooklyn Army Terminal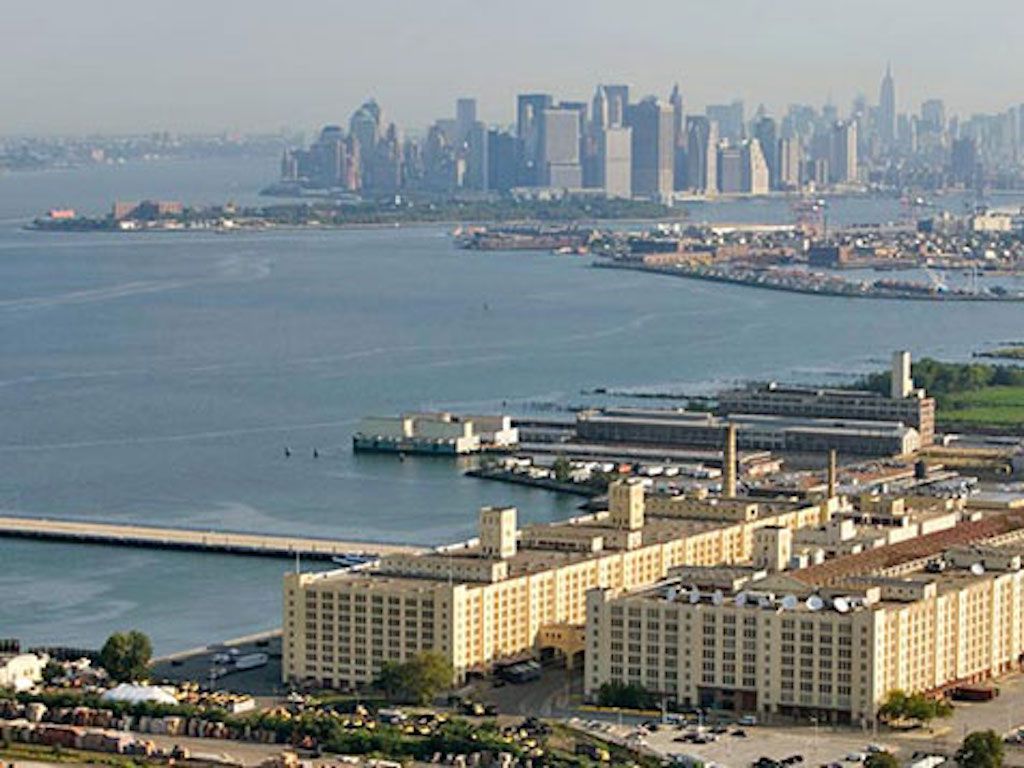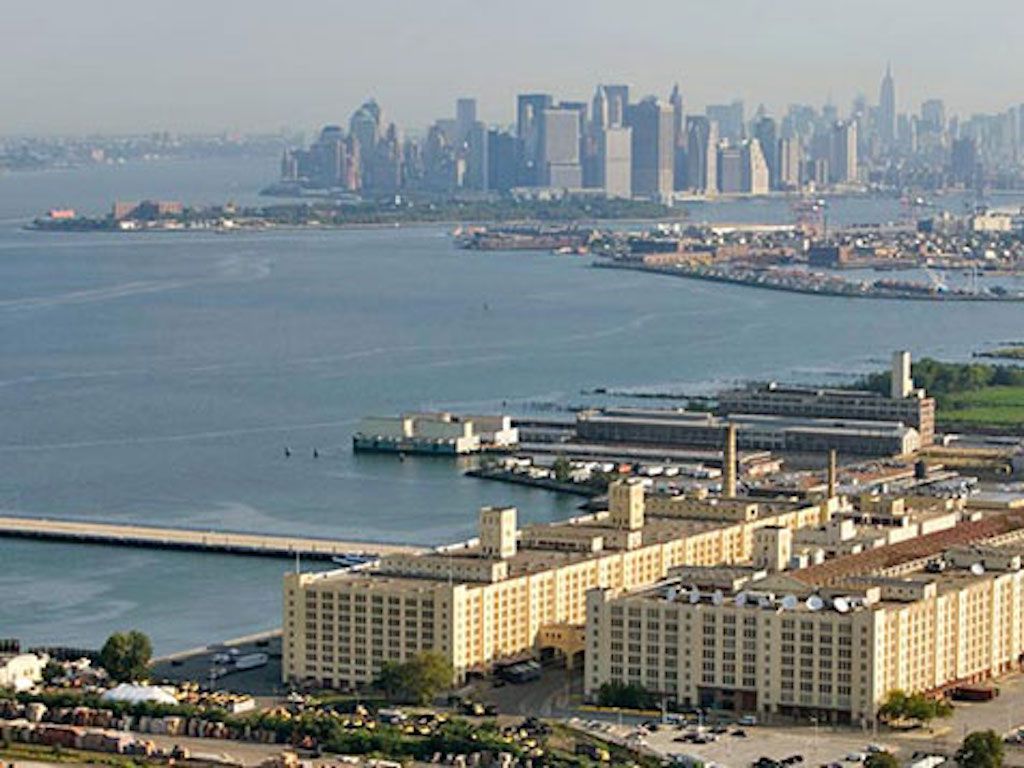 A food manufacturing hub is coming to the Brooklyn Army Terminal.
Last month, the City's Economic Development Corporation announced that it has designated the 55,000 square foot Brooklyn Army Terminal (BAT) Annex building as a space for 10 growing food manufacturing companies, and that it expects four new companies to move in by the end of the year.
"We work with so many growing food producers that have outgrown their start-up space, but can't find appropriate or affordable step-up space," said Leah Archibald, Executive Director of Evergreen: Your North Brooklyn Business Exchange. "The Annex will help retain many of these growing businesses and their valuable manufacturing jobs here in Brooklyn."
The EDC projects that the BAT's Annex building has the capacity to create over 100 new jobs in Sunset Park.
In 2014, food manufacturing became New York City's largest manufacturing sector, with a total of 16,368 jobs, the Center for an Urban Future reports.
The new BAT food manufacturing hub was announced at the grand opening of MOMO Dressing, a family-owned Japanese salad dressing company, which is the first small food manufacturer to expand its operations to the Annex. MOMO Dressing will produce, bottle and distribute its salad dressing from their new 2,400 square foot space, creating three news jobs, the EDC said.
"The very real potential for job creation in Sunset Park resulting from this food manufacturing hub is tremendously important," said Council Member Carlos Menchaca. "I know that MOMO Dressing will operate in the spirit of other Sunset Park companies – that they will proudly hire locally and enrich our local community."
Nurturing a "21st Century Economy" in Sunset Park
The Mayor's Office said in a statement that the new food hub builds on efforts to "create quality jobs and fuel a 21st century economy in Sunset Park and across the City."
In November 2015, Mayor de Blasio announced a 10-point Industrial Action Plan, which included the creation of an advanced manufacturing center at the Brooklyn Army Terminal. In May 2016, the Mayor also announced the opening of a Workforce1 Center at BAT, focused on "connecting Southwest Brooklyn residents to industrial and transportation careers."
"The Brooklyn Army Terminal has grown into a hotbed for modern manufacturing, diversified talent and entrepreneurial zeal," said EDC President Maria Torres-Springer. "By creating a hub for growing food companies at the Annex, we can build on the strengths of Sunset Park to foster one of the city's fastest growing industries."
[The EDC noted that it has recently invested in another City asset in Sunset Park, the South Brooklyn Marine Terminal. The EDC released an RFP in late 2015 seeking a long-term tenant to operate the Terminal and says that it will make a selection by the end of next year.]
Opportunity for Manufacturing & On-site Retail
The Annex building is in close proximity to larger manufacturing spaces in Army Terminal Buildings A and B. Food tenants wishing to expand their operations can do so while remaining within the BAT network, the City said. BAT's largest food tenant is Jacques Torres, who moved his chocolate company's factory to BAT's Building B in 2013.
"I have seen my own business thrive in Sunset Park," Torres said in a statement.
The EDC says it has invested over $15 million in the past year to renovate the BAT Annex. The 55,000 square feet building has customizable spaces for a range of operations, and features centralized heating, ventilation and air conditioning, as well as plumbing for industrial-sized sinks and kitchen appliances.
Food companies in the Annex will have double-door entrances, which allow for a seamless flow of raw and finished goods, preventing cross-contamination, the City said.
Tenants in the Annex Building will also have the opportunity to open retail operations within planned community spaces in the BAT — at Pier 4, the Atrium and renovated lobbies, the City noted.
Creation of a "Food Cluster" Serving The Entire City
By designating the Annex building to food manufacturing, the EDC says it hopes to "create a network of similar businesses at similar stages of growth that are able to share ideas and resources, replicating other industry cluster models such as Silicon Valley.'
"Food manufacturing…[is]…essential to a wide range of other sectors in the city–restaurants, hotels and hospitality, tourism, conventions and meetings, downtown businesses, universities, and more," stated Charles Euchner, Senior Researcher for the Center for an Urban Future.
"Food is also part of the cluster economy," Euchner noted, referring to hives of economic activity in New York where related industries sustain each other.
"The Brooklyn Army Terminal is playing a vital role in fostering a wide range of clusters. The thicker, more complex, and dynamic our economic clusters, the more sustainable the growth for the city economy."