A Tour Of The South Brooklyn Marine Terminal
SUNSET PARK – The New York City Economic Development Corporation (EDC) hosted a tour Friday afternoon to kick off the reactivation of the South Brooklyn Marine Terminal (SBMT) in Sunset Park.
Congress Members Jerrold Nadler and Nydia Velázquez, Council Member Carlos Menchaca (District 38), and President and CEO of the Red Hook Container Terminal Mike Stamatis joined EDC President James Patchett at a press conference to celebrate Mayor de Blasio's decision to reestablish the facility as a major shipping hub for the region.
Earlier this week the EDC announced that the Red Hook Container Terminal and Industry City were chosen to operate Sustainable South Brooklyn Marine Terminal (SSBMT), bringing maritime activity, new industrial uses, and quality jobs to the South Brooklyn waterfront. The reactivation of the terminal is estimated to initially create 250 new jobs for locals, with potential for more in the future.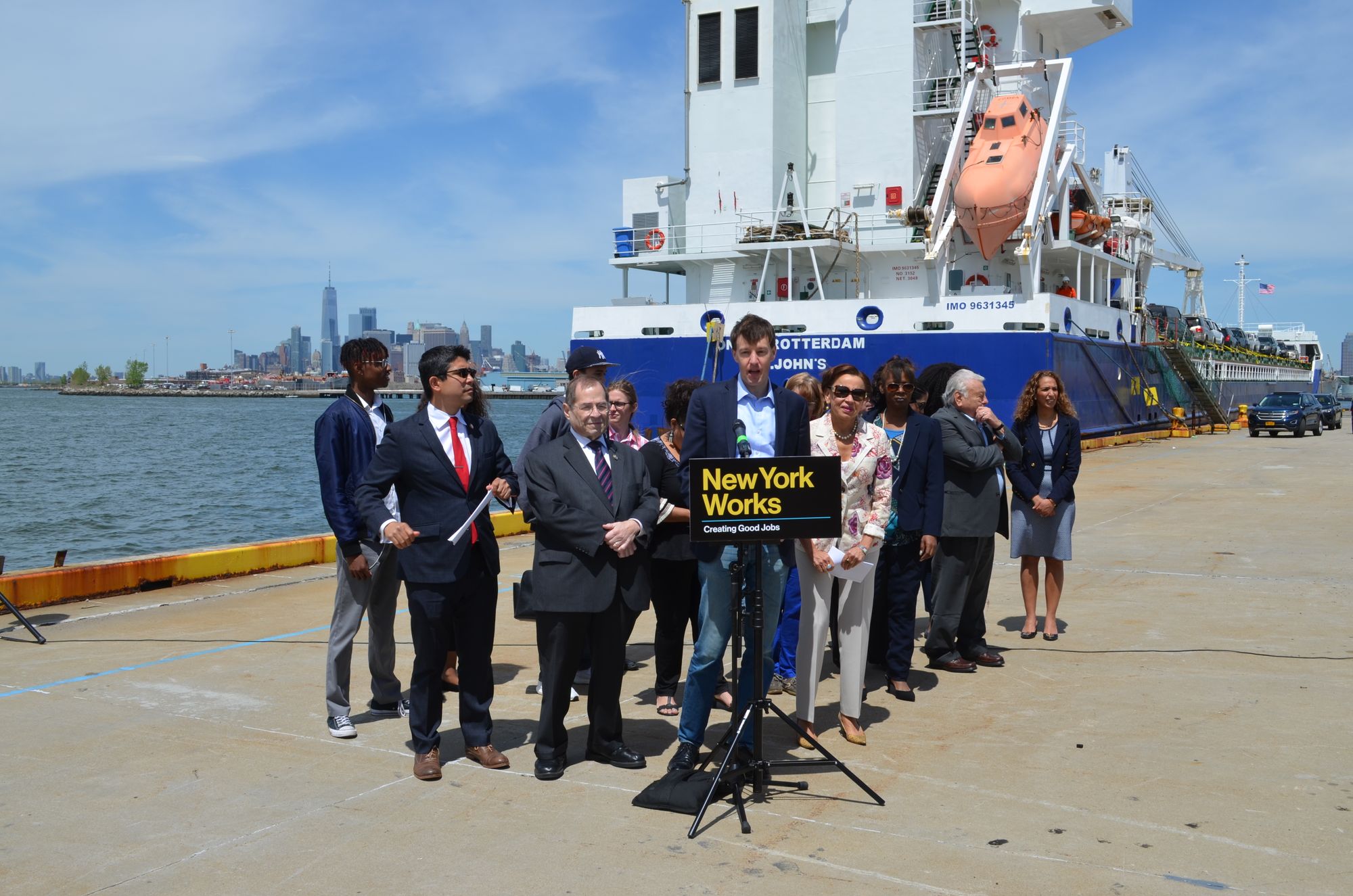 "Early in the 20th-century maritime transport was what it was all about," Patchett said while standing by the waterfront. "Over the last few years, the South Brooklyn Marine Terminal fell on hard times, we had a bankruptcy here, we have not been able to see activation of this pier for a long time, but we weren't just going to let that happen. The City put in over $115 million to support the activation of this pier and today is the culmination of that. We are so thrilled to be able to announce the Red Hook Container Terminal and their partners to be the leaders of this new effort here, to be able to transport all kinds of goods—not on trucks. Tens of thousands of truck trips that would otherwise be going over our bridges or out to New Jersey and Connecticut will instead come on our waterfronts which is cleaner for everyone…. It's a great outcome for the Sunset Park community."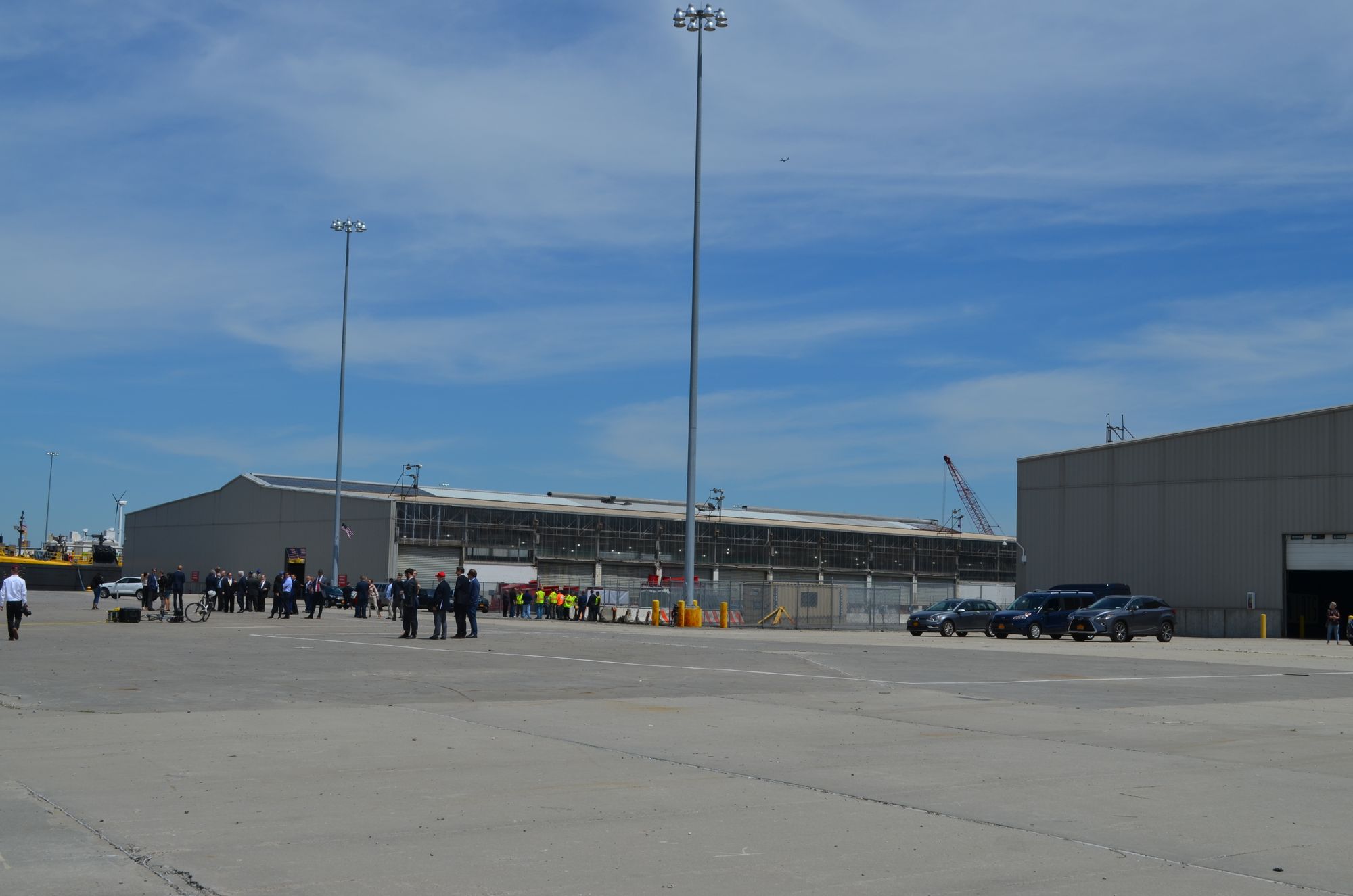 "There was an extensive community engagement process that laid out the vision for this project and then we ran a procurement process and we had a number of bidders," Patchett told BKLYNER following the press conference. "The goals we really wanted to achieve were activate the waterfront, create good-paying jobs for people and ensure we do it in an environmentally sustainable way."
The SBMT's economic and community framework was developed by the Sunset Park Task Force. Made up of local elected officials and community stakeholders, the group worked together to create a vision for the facility that will strengthen local businesses, create job opportunities, and limit environmental impacts.
"Investing in working ports is critical to our national and regional economy. Working ports bring jobs, tax revenues, and economic activity," Congress Member Velázquez said. "Today we have a better plan because of the input provided by the community of Sunset Park and the leadership of our City Councilman, Carlos Menchaca," she added.
"The Task Force is who I want to tout right now because they have been here from the very beginning and these are local organizations like the community board [Community Board 7], Opportunities for a Better Tomorrow, Uprose, Li-Lac Chocolate Factory, Sahadi's, SBIDC, these are all organizations that have been talking, engaging, teaching EDC about how we want this port activated," Council Member Menchaca said. "I'm so thankful to be standing with them here today."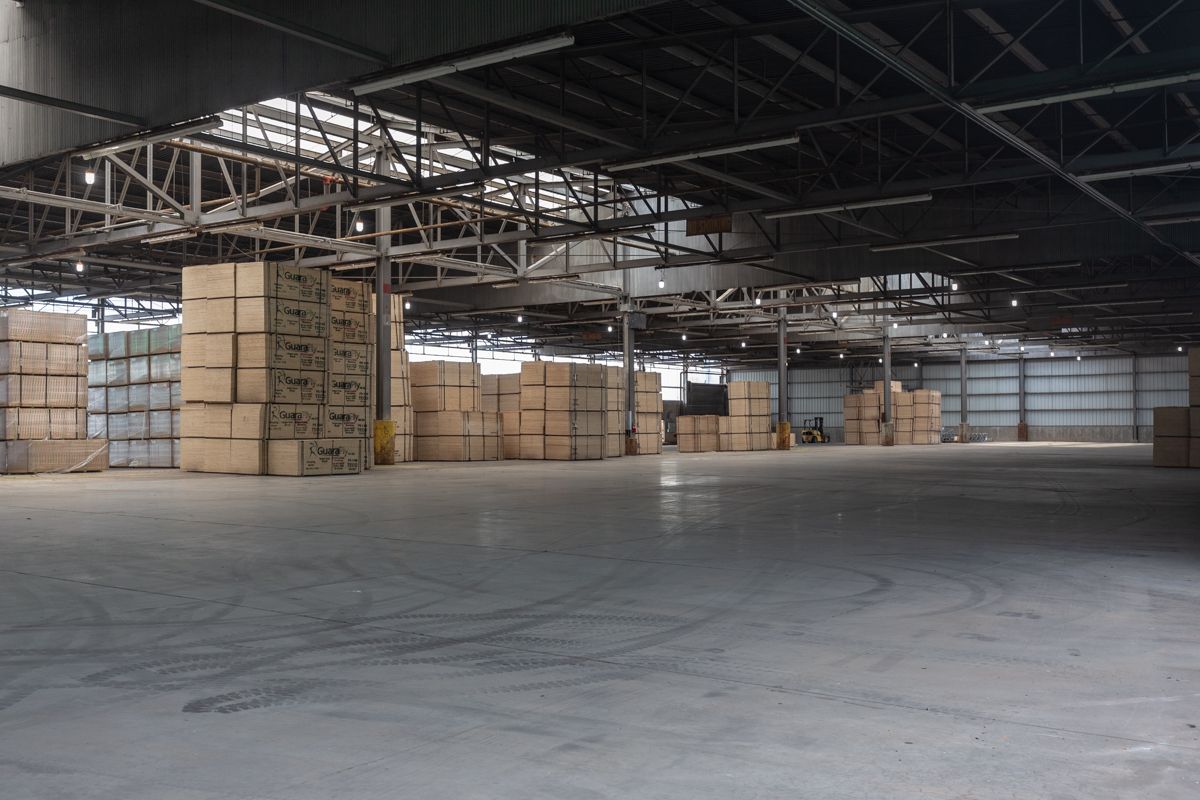 NYC has already invested more than $115 million to modernize the SBMT including upgrading rail connections at the site, making SBMT the only marine terminal in Brooklyn, Queens, and Long Island able to accommodate ocean-going vessels, barges and rail on the east side of New York Harbor.
"When we reduce the use of trucks for long-haul movement of freight, and instead move cargo across water we reduce emissions while helping diminish traffic congestion on local highways and bridges," Velázquez noted.
With a long-term lease through 2054, the SSBMT will reactivate nearly 65 acres of the terminal, moving approximately 900,000 metric tons of material annually through the port—eliminating 11,000 truck deliveries each year. Some of the new uses for the facility include waste paper recycling and export; importing lumber, salt, aggregate material, and project cargo; and other activities that will support local businesses. The Red Hook Container Terminal will serve as the terminal operator and stevedore for the SBMT.
The reactivation of the South Brooklyn Marine Terminal is a part of the Mayor's New York Works plan to create good industrial jobs of the future. The plan's goal is to create 100,000 jobs over the next ten years, with 20-percent of the jobs in the industrial and manufacturing sectors.
"With this announcement of the selection of Red Hook Container Terminal and Industry City to operate SBMT, we have now taken the first steps to finally embark upon the serious development of this critical transportation asset here in Sunset Park," Congress Member Nadler said.