Briefing 7/24: Spike In COVID Hospitalizations Among Young People, March On Saturday & More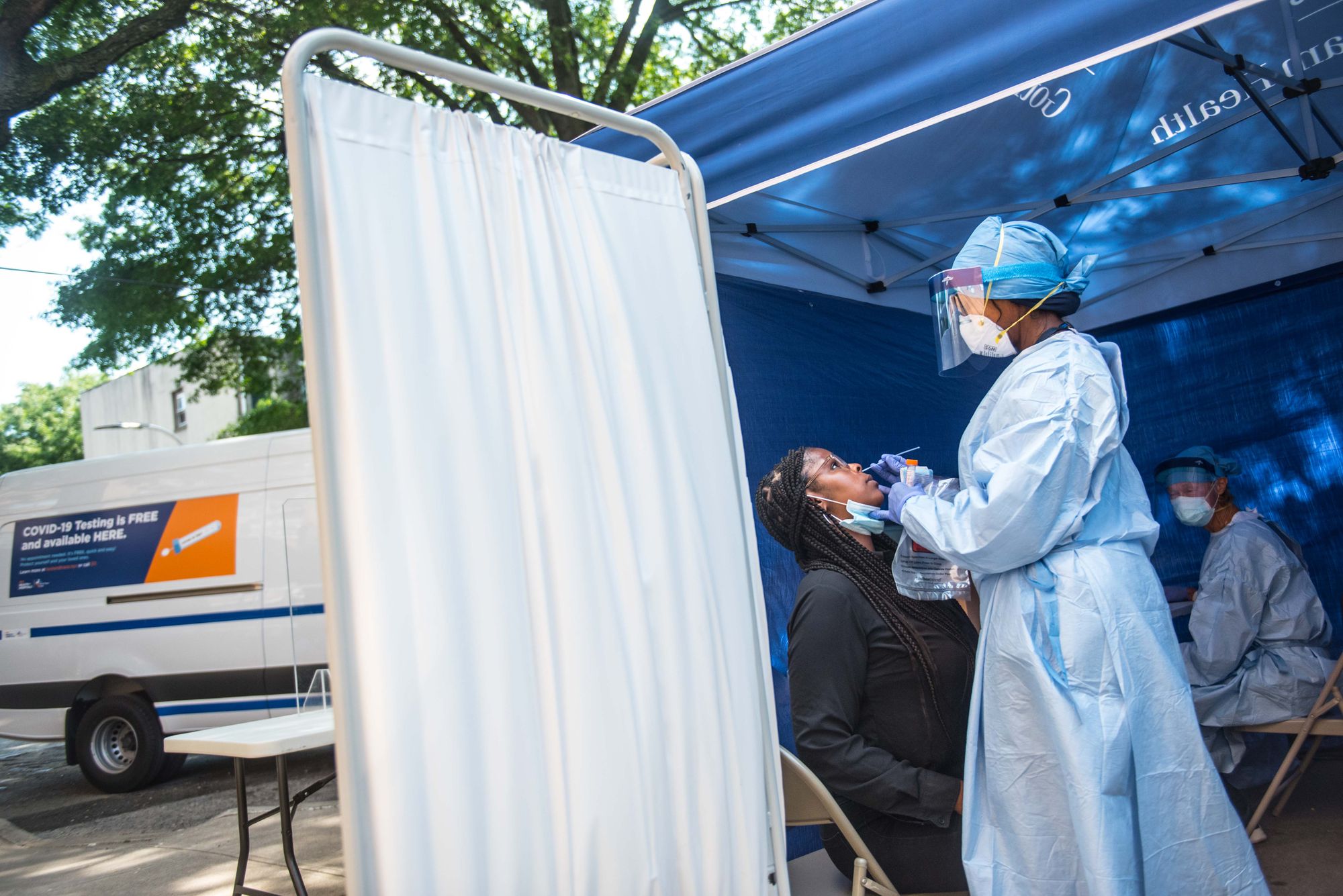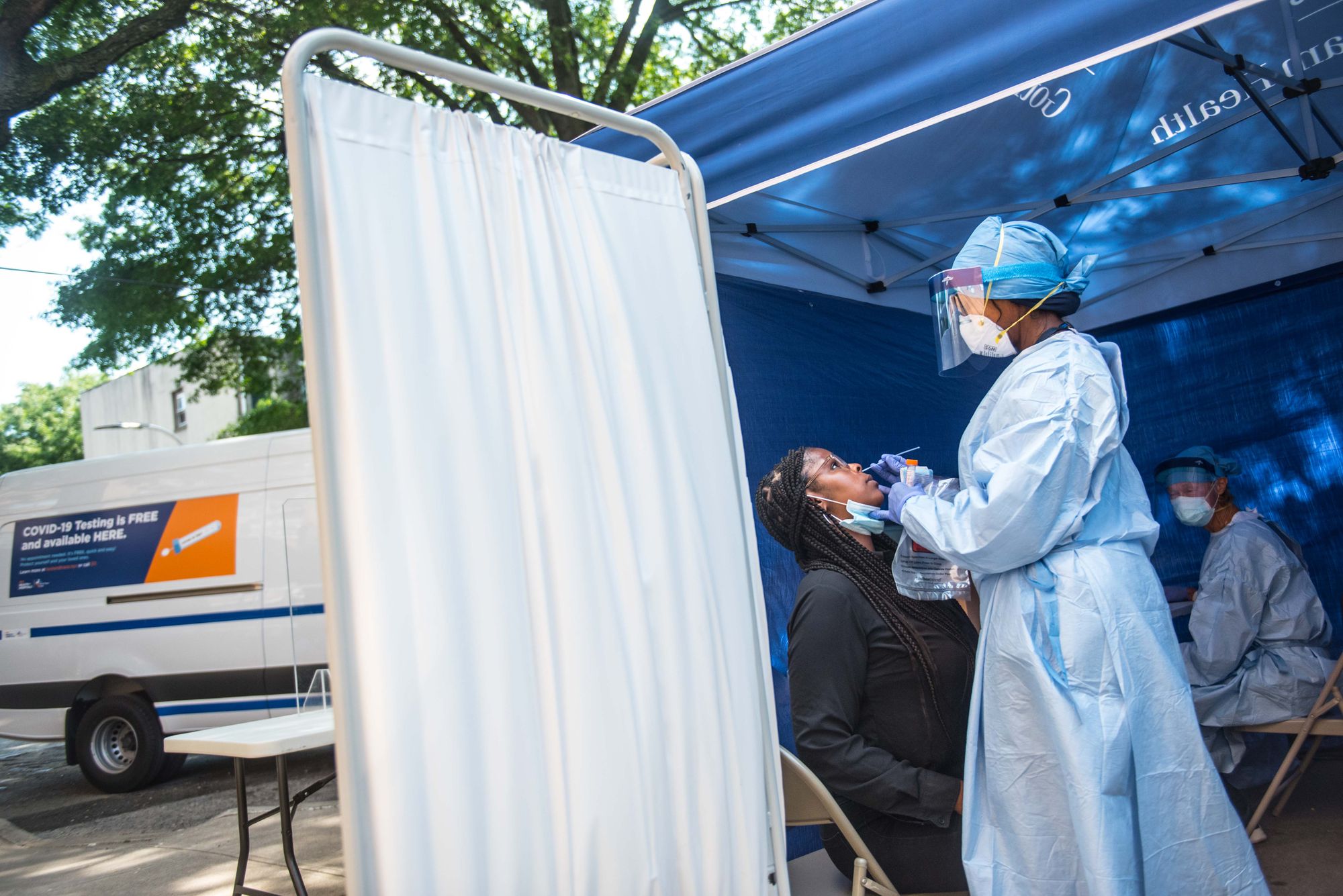 It's finally Friday! Did you enjoy the rain this afternoon? We hope you are staying safe and wearing your face coverings when outside!
The Jonah Bichotte Cowan Law to protect & care for pregnant women passes the State Legislature. This legislation requires hospitals to inform expectant mothers if they are going into preterm labor and provide care to women with high-risk pregnancies.
Have you read our story on Vin de Table and how its been managing during the pandemic?
As part of the Vital Brooklyn initiative, 291 affordable housing units are coming to Flatbush, we reported.
On July 16, Brooklyn Historical Society (BHS) granted public access to its latest digitization effort – 1,493 maps from its collection of flat and folded maps are now available for anyone interested.
There was a bank robbery, someone who lit a woman's shirt on fire, and a 12-year-old kid who was beaten. We compiled them in a blotter.
School hasn't started yet, but NYC council members are already calling to cancel state tests, Chalkbeat reported.
"A quarter of coronavirus tests in New York City are caught in a backlog that's more than a week long, complicating efforts by Gotham's top health officials to contain and track the spread of the fearsome disease as the economy partially reopens," the Post reported.
"J.C. Penney gets top billing on signs at the Gateway Center. It's one of the anchor tenants at the expansive outdoor mall in East New York, Brooklyn, and has helped to make Gateway a shopping destination. But the J.C. Penney chain filed for bankruptcy in May, and is one of about half a dozen major retailers here that's having trouble staying afloat," NY1 reported.
"Brooklyn District Attorney Eric Gonzalez said he doesn't believe President Donald Trump's plan to flood some U.S. cities with federal forces is truly about fighting crime," Pix11 wrote.
"Brooklynites in the zip codes covering Crown Heights and Prospect Heights called the city to complain about neighborhood businesses violating the city's coronavirus reopening rules nearly 300 times," since the city entered Phase 3 of reopening, Patch reported.
"Brooklyn's Wythe Hotel has teamed up with workplace designer Industrious to create rentable offices in its guest suites to cater to those who are working from home during the coronavirus pandemic," Dezeen wrote.
Governor Cuomo blames NYC bar scene for a spike in young COVID hospitalizations, NBC reported.
"A record one-day total of newly confirmed coronavirus cases gave California more than 415,000 since the pandemic began, sending it past New York for the most in the country," AP reported.
Council Member Brad Lander "has joined the growing chorus of parents and activists calling on the city to close streets around school buildings for use as car-free space for recreation, lunch, small group instruction and other activities," Streetsblog reported.
The Bay Ridge Courier is back!
From July 27-31 at 8 a.m. to 10 a.m. or 2 p.m to 4 p.m., you can go to P.S. 676 in Red Hook for Pre-K and Kindergarten Enrollment Day. Each new student will get a free backpack. And you will have the option for 5-day in school or all-remote learning.
There will be a march and rally tomorrow Saturday, July 25 at 3 p.m. outside 400 Rockaway Avenue to demand an end to gun violence.
Alternate Side Parking is suspended next week through Sunday, August 2.