Bite: Der Pioneer Opens With Soup, Sandwiches, Cakes & More
After months of waiting, Church Avenue finally has a new spot for European pastries and fine cafe food on the newest destination stretch between Ocean Parkway and Coney Island Avenue.
(See Hinterlands, La Loba Catina, La Flor De Santa Ines bakery, The Gilded Grape.)
Der Pioneer opened on Monday at 737 Church Avenue, a project from German-born Kensington-local Bjorn Böttcher, and fine-dining chef extraordinaire Greg Barbiero.
The two bring their complementary skills together at their new bakery-cafe, offering made-to-order cakes, pastries, chocolates, and a full savory menu — made entirely in-house.
I stopped in for breakfast yesterday and enjoyed a cup of their well-balanced coffee (not too sour!) and a delicious croissant.
The pastry was just perfect, small and dense, flaky on the outside but airy on the inside. It also struck the perfect butter balance; the dough was rich but not so steeped in butter that it left the requisite greasy film on the fingers.
Though planning to jet straight to the office, I found it hard to leave the bright, spacious, and relaxing dining room — almost empty on opening week. "People have been trickling in at a nice pace, mostly from word-of-mouth," said Barbiero. But the momentum will get going any moment now, especially with their so-far perfect score on Yelp.
The welcoming cafe has an open floor area, counter-top seating along the walls (and facing the front which gets intense morning sun), a communal table and small tables along the back hall. Other perks include a backyard in progress, and a glass window right into the bakery.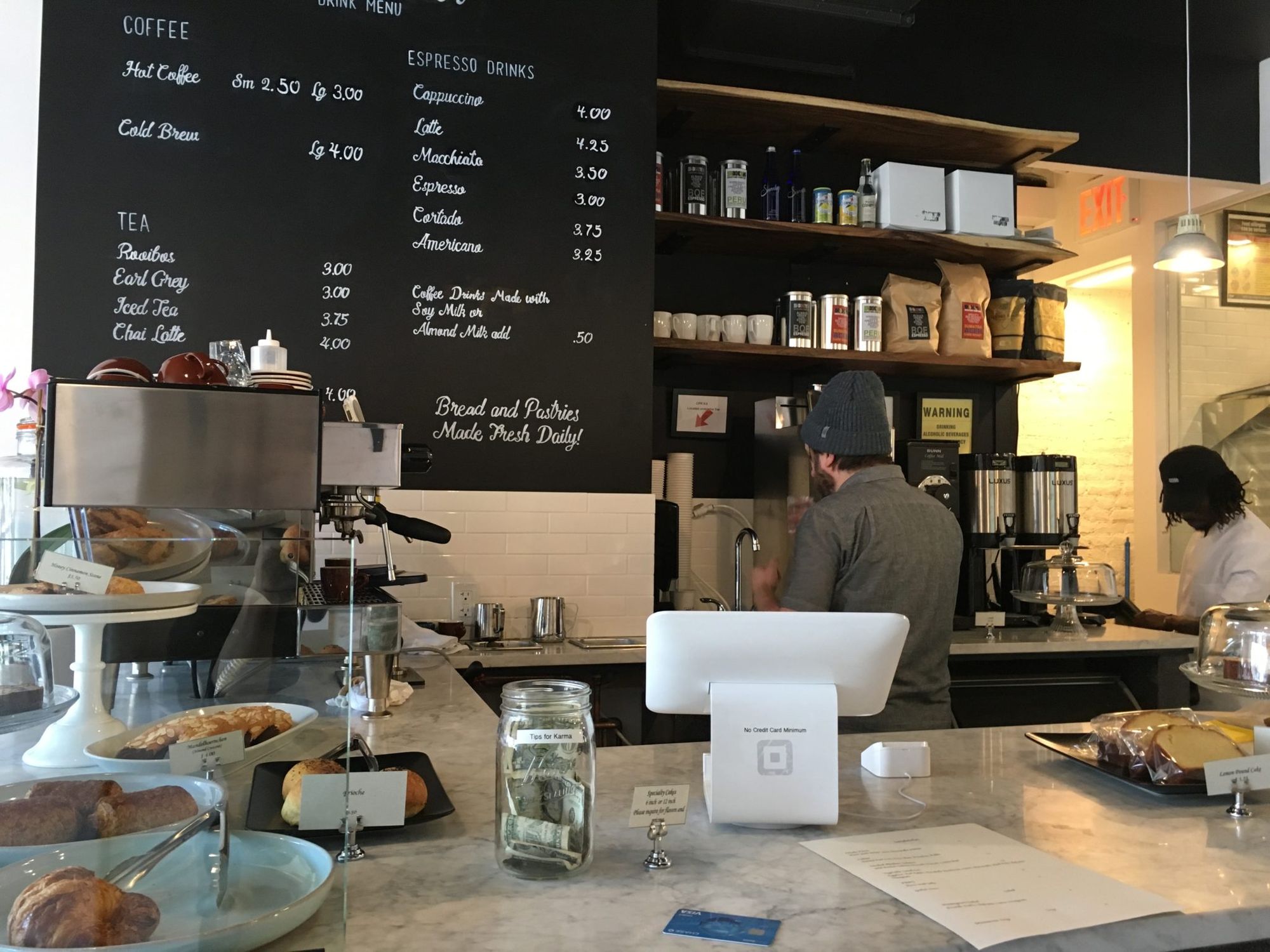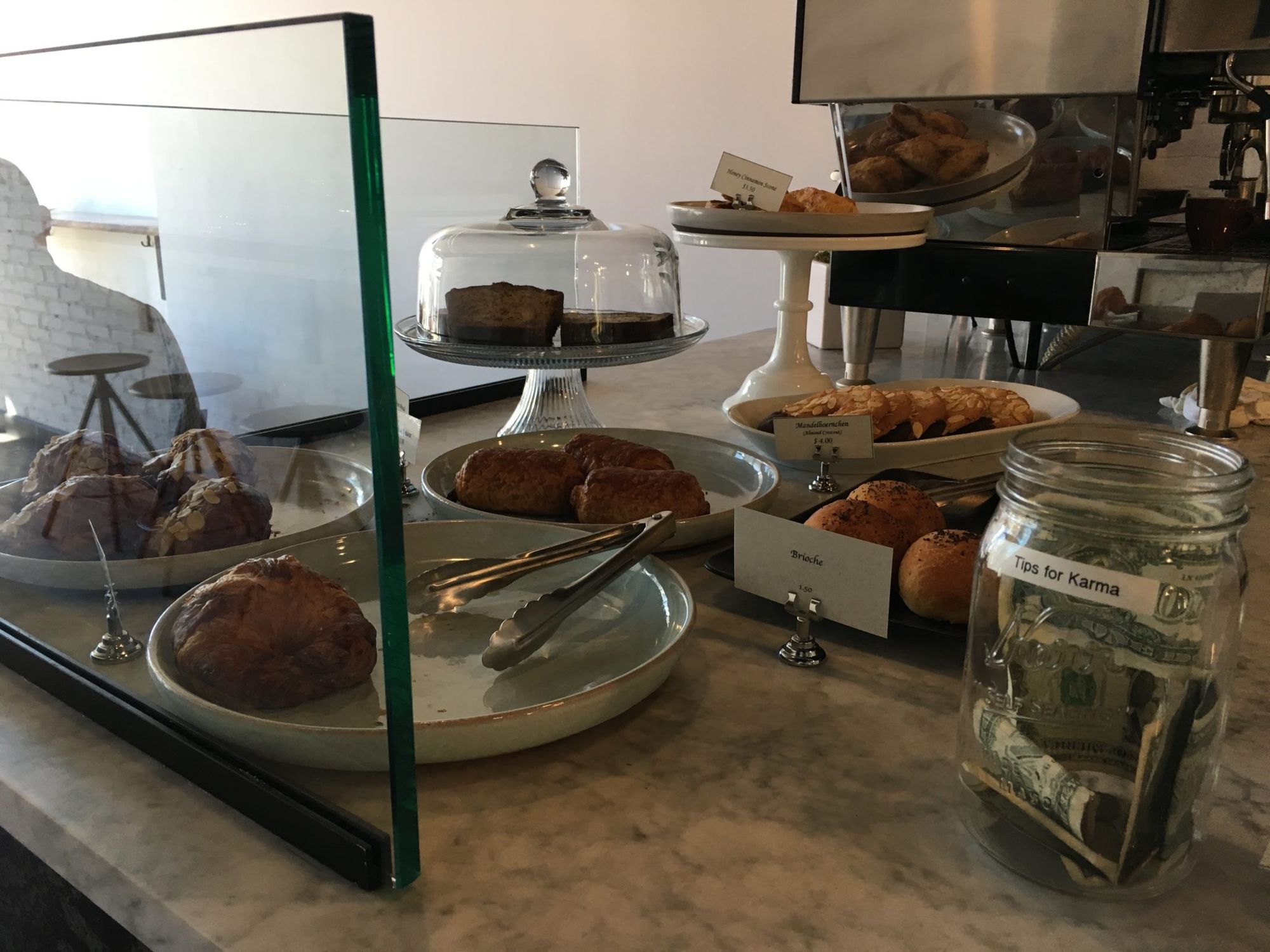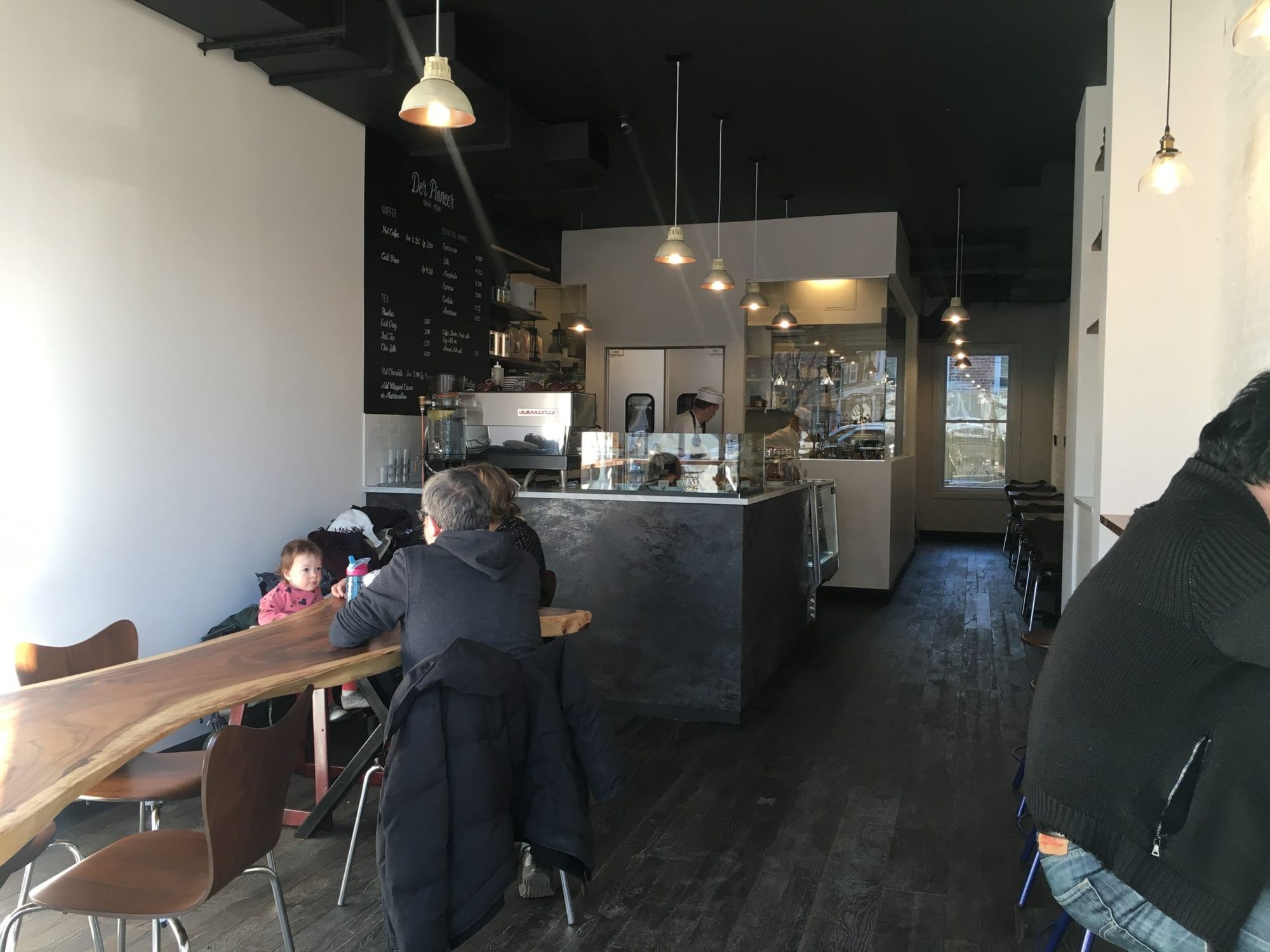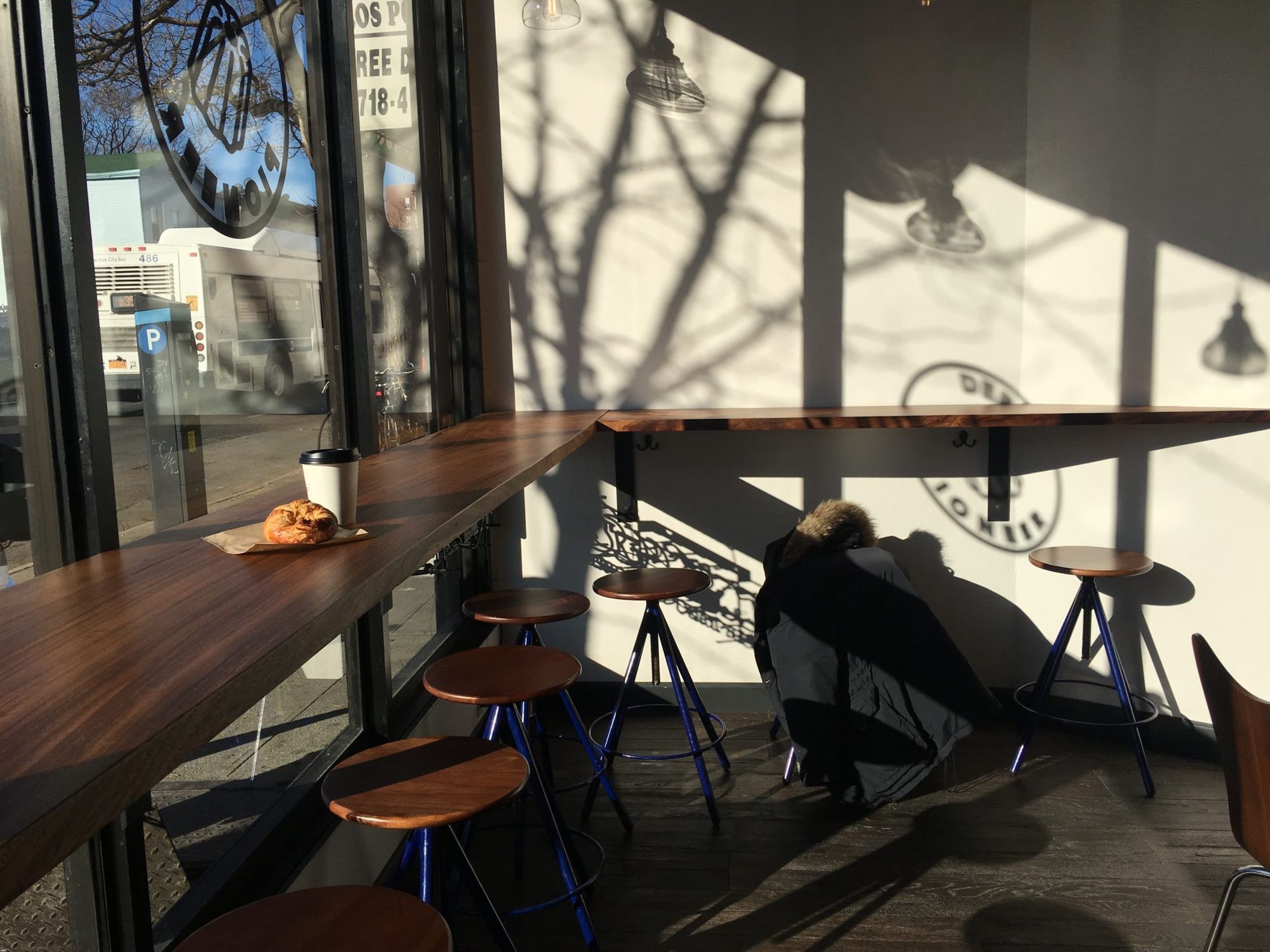 Fast forward to lunch, when I returned to sample a sandwich (as of this week, the lunch menu begins at 11am). Though menus haven't yet been posted online — here's a sneak peek:
Don't go in expecting a cheap lunch — the food prices are a tad bit higher than other comparable options (you can get a lox sandwich at Parade Cafe for $10, and a Brancaccio's-made smoked salmon at Lark for $9.50).
But Der Pioneer isn't going for cheap. "We want to be reasonable, but we want people to know that what we build here will be different and the product we're using will be more expensive," said the owners in November.
So with that in mind, I dove in.
I'll start with my favorite: The Minestrone soup ($6) was among the best I've ever had.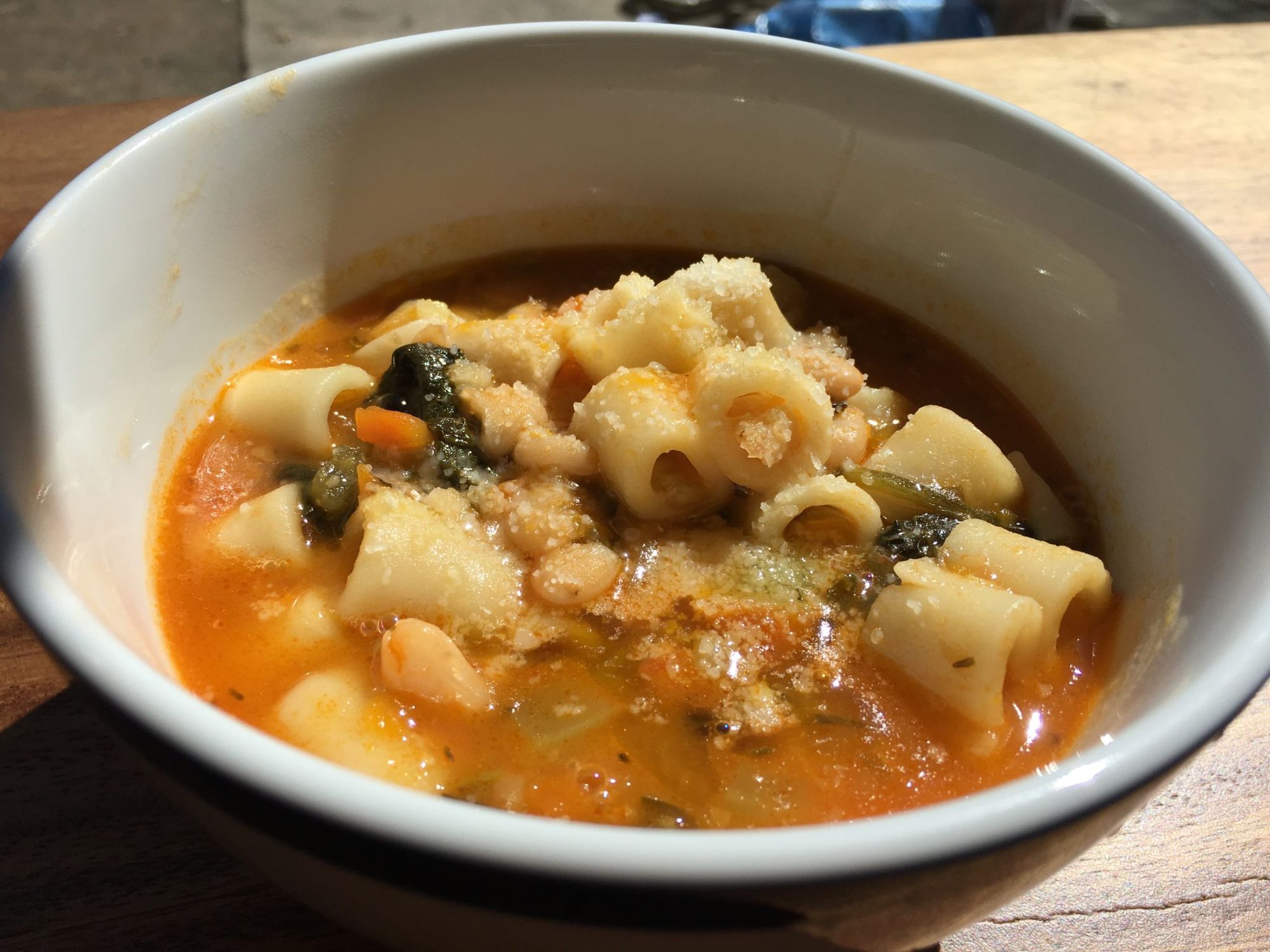 Thick pasta pieces, white beans, spinach, celery, carrots, and herbs packed into a thin, sweet tomato base. The layer of Parmigiano cheese sprinkled on top added a wonderful, salty bite. Hearty enough to be a complete meal, the Minestrone was comforting and flavorful — I can't wait to order it again.
The Smoked Alaskan Salmon sandwich ($12) came with a hefty fish portion, mustard seeds, perfectly ripe avocado slices, and tomato. The sliced whole-grain bread was smeared with a refreshing lemon aioli, and the dish came with a dressed (and classy) side salad with radish and apple slices.
Delicious on any day, but as a cold sandwich, I'm imagining it will have even more appeal when the weather gets warmer.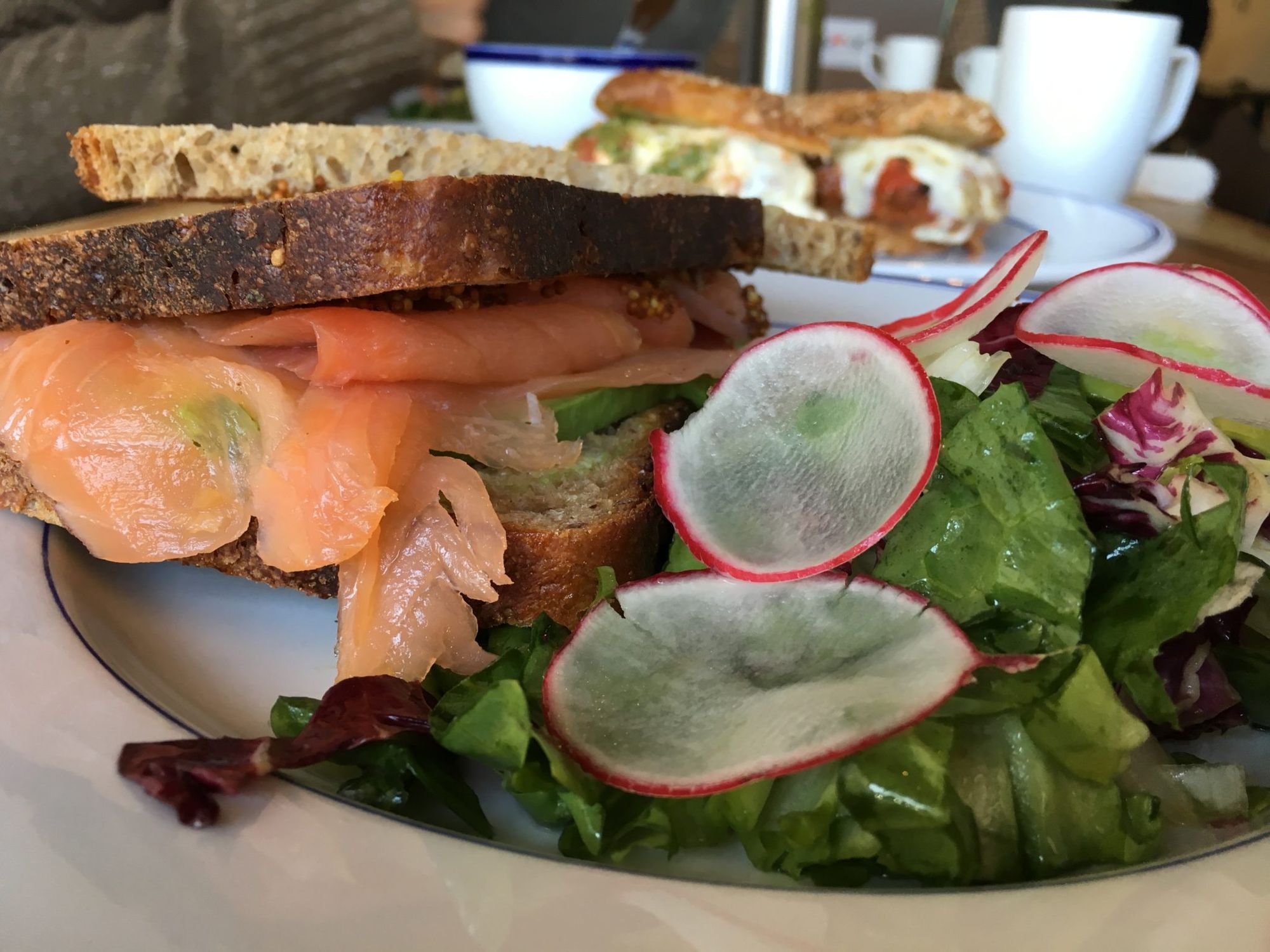 The helpful and friendly owners have been there all week, cooking, baking, prepping, hosting private events, and getting the menu perfect. Stop in and welcome them to the neighborhood — and sample something delicious.
Visit Der Pioneer 737 Church Avenue between East 7th and East 8th Streets, open from 7am to 6pm, seven days a week. (As of this week, lunch sandwiches are only served between 11am and 3pm).