A Breakfast Of Champions From La Flor De Santa Ines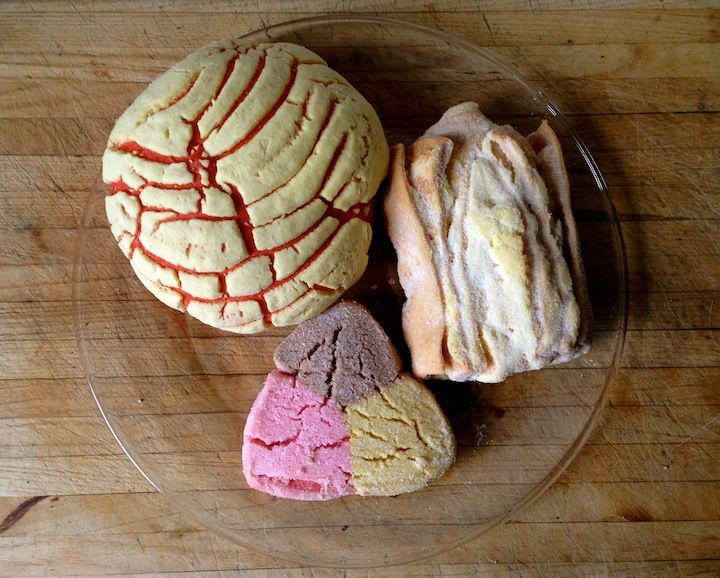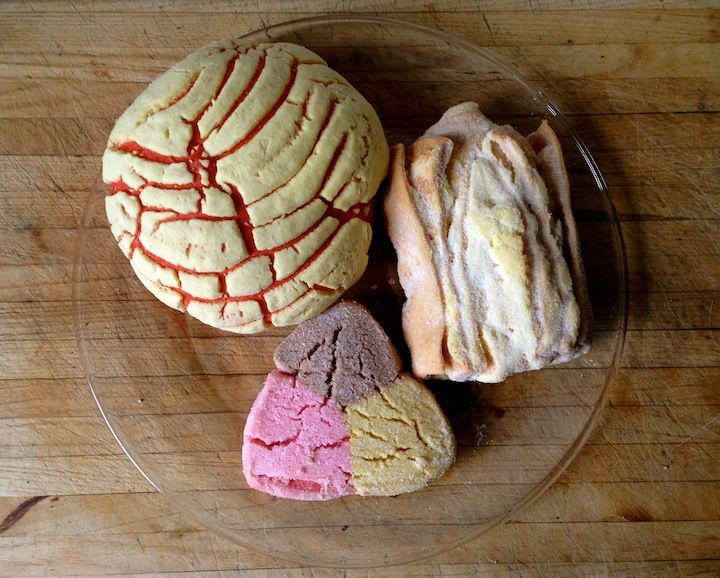 Peckish and restless, we went for a walk around the neighborhood this morning–and ended up at La Flor de Santa Ines (731 Church Ave. between E 7th and E 8th). What lured us in to begin with was the smell of fresh baked goods–but once we were inside, we found it hard to choose just one pastry to try.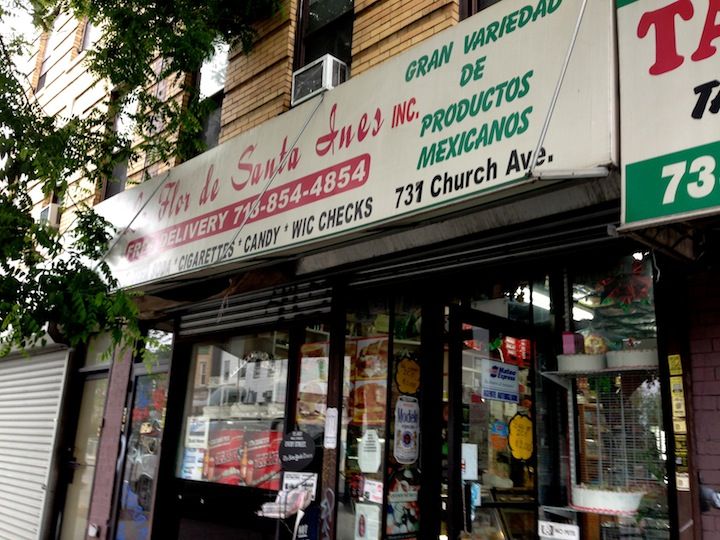 The shop doesn't stand out from others near it looks-wise, but it seems like they have an extensive lunch menu in addition to their baked goods, which include donuts, sprinkle cookies…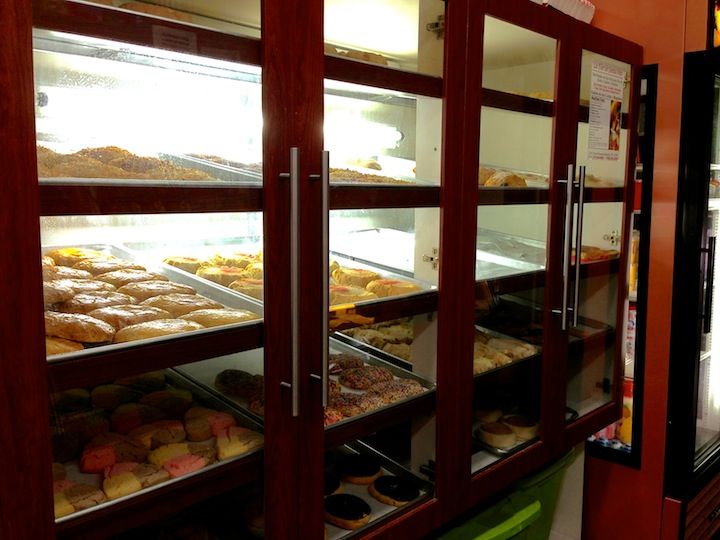 … and, as it turns out Mary could tell you, these cheery guys.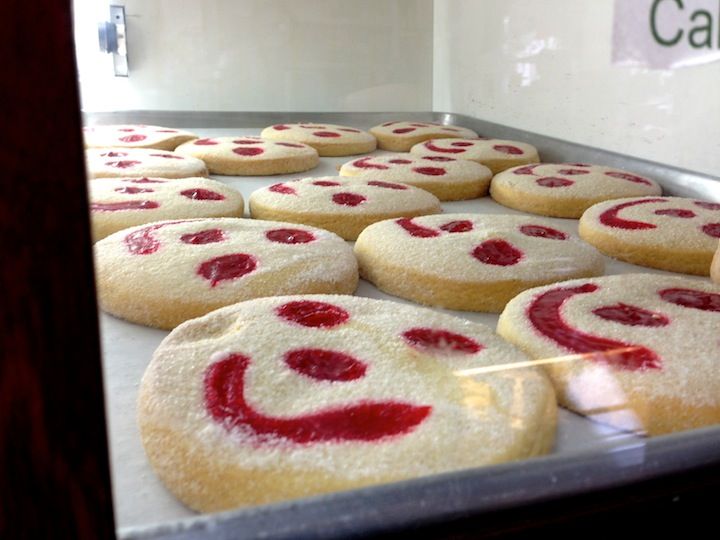 The woman behind the counter recommended cookies, and handed us a tray and a pair of tongs to help ourselves. But when you've got a tray in front of you, it's hard to just put one cookie on it.
"Anything for work," we thought bravely, picked up our tongs, and chose a pink Pan Dulce, a tri-color cookie, and a flaky croissant-esque goodie to share, which all came out to a whopping $2.75.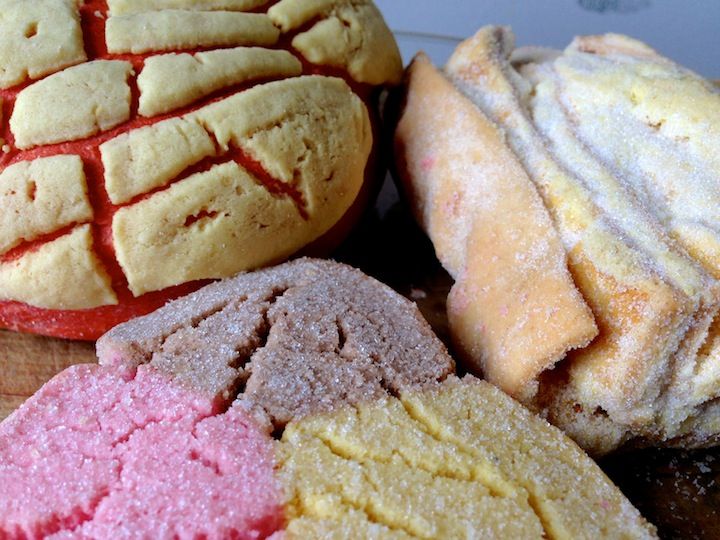 The cookie was definitely our favorite, with the Pan Dulce coming in a close second, but we weren't entirely sure about our third decision. While it was nice and sweet without being overpowering, we felt like the texture may have been best paired with tea or coffee.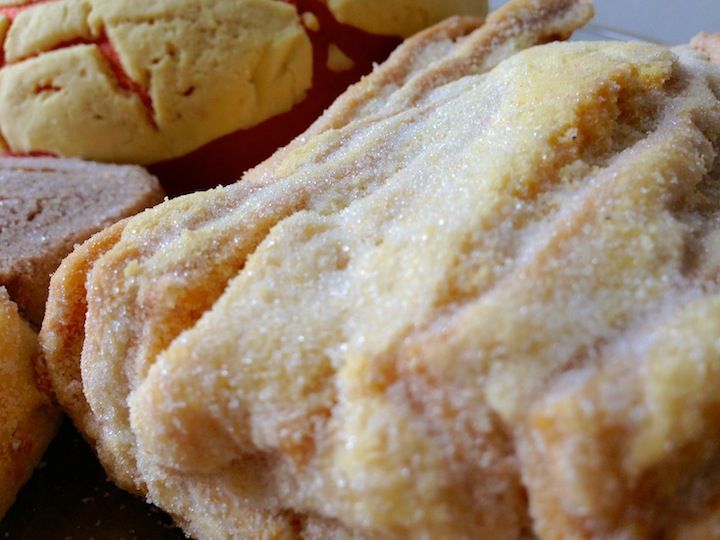 Anyway, at $2.75 for three pastries, it's certainly affordable to head back and try out more.
Any fans of La Flor have recommendations–or are there recommendations for different a different bakery entirely?