'Der Pioneer' European Bakery & Cafe Opening Soon On Church Avenue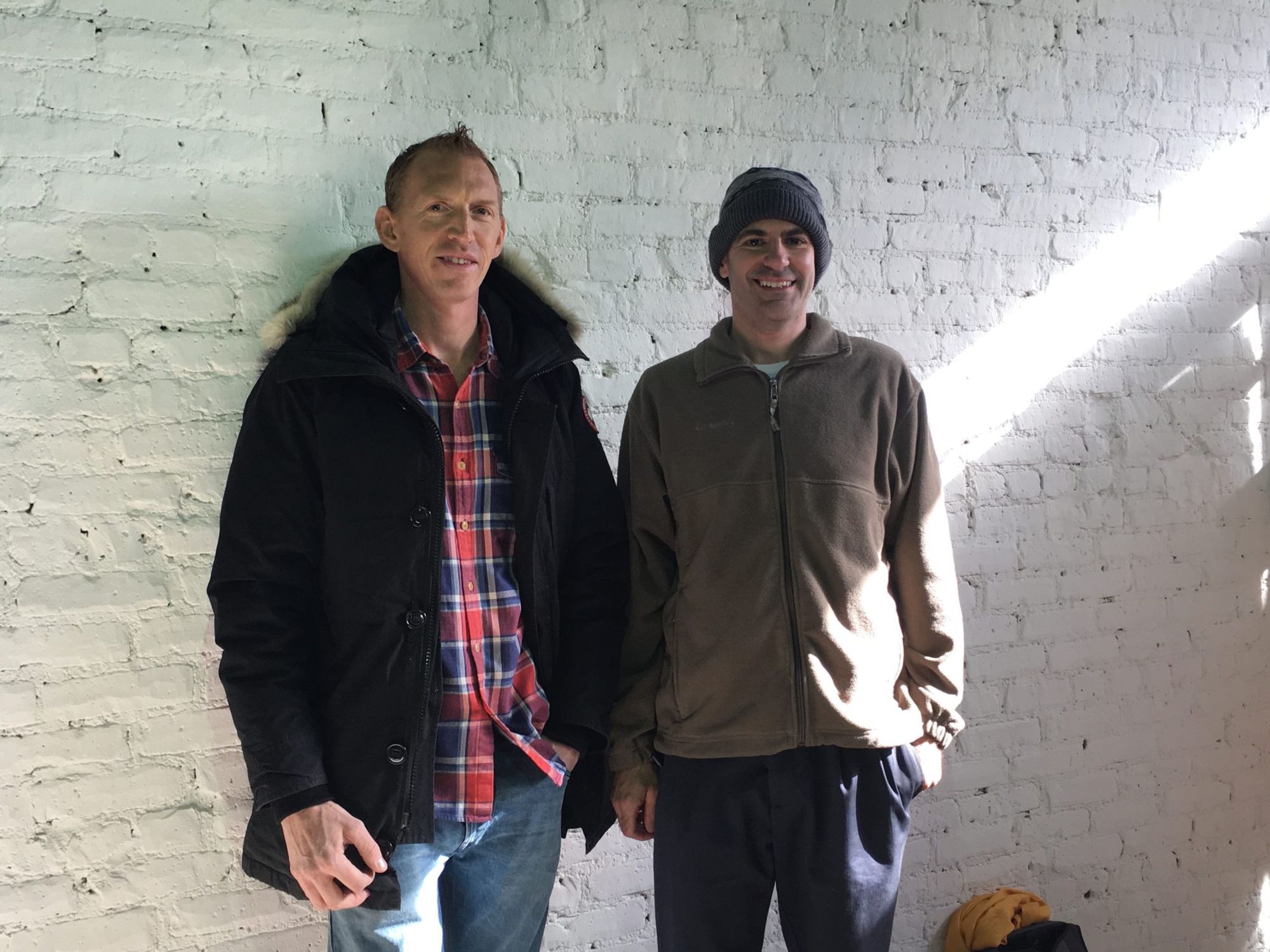 Der Pioneer, a new European pastry shop and cafe, is set to open on Church Avenue in time for Christmas shopping, said owners and chefs Bjorn Böttcher and Greg Barbiero.
This seasoned, pastry-and-savory chef duo teamed to open their dream business at 737 Church Avenue between East 7th and East 8th Streets — a storefront that also housed a pet shop and bodega (whose remnants still need to be scraped from the outside wall).
Böttcher and Barbiero met in 2010 while working together at the high-end Italian restaurant Ciano NYC, where the initial idea for their solo project took root.
With Der Pioneer, the duo intends to bring a unique blend of European desserts and rustic cafe fare, they told DPC when we stopped by the storefront yesterday.
As the "new kids on the block," they're committed to making high-quality specialty desserts — cakes, pastries, chocolates, and a full savory menu — entirely in-house.
Böttcher, originally from Hamburg, Germany, is a 14-year Kensington resident who wants to fill a gap in the neighborhood: a bakery with homemade, high-end European desserts. "I love Kensington, I have three kids in school here, and I want to support the school community — with baked goods for PTAs and school board meetings, and proving a local hangout," he said.
What's on the menu
The menu will draw from each chef's talents, with sweets like Stollen, (a German fruit bread and one of Böttcher's specialties), Canelés, chocolate mousse cake, passion fruit cake, blueberry yogurt mousse cake, caramelized french custard, croissants, muffins, chocolates, and bonbons. "I love working with chocolates," he said.
And with 48-hours notice, he plans to take requests for specialty cakes of your choice (within reason!)
On the savory menu, Barbiero will feature staple foods with a fine-dining flair, like sandwiches, burgers, quiches, and brunch specialties. And last but certainly not least — coffee from Brooklyn Roasting Company.
The prices will be comparable to other neighborhood cafes, with sandwiches ranging between $10 and $14, they said. "We want to be reasonable, but we want people to know that what we build here will be different and the product we're using will be more expensive."
In the future, they hope to show off their fine-dining prowess with a six-course and three desert plate pop-up dinners at the cafe's communal table, where you can see the entire baking process through the glass-walled kitchen and or lounge in the backyard.
They estimate the cafe's hours will be 7am to 6pm seven days a week, including weekends when most local coffee shops don't open until 8 or 9am. Böttcher, an early-morning runner, said he sometimes has to wait outside of Steeplechase for them to open for his post-workout cup.
Der Pioneer is expected to open in December at 737 Church Avenue between East 7th and East 8th Streets, from 7am to 6pm seven days a week. Stay updated with their progress — and enticing dessert pics — on Facebook. The cafe is also hiring baristas, pastry chefs, a general chef, and dish washers. To apply, email Böttcher at bjorn@derpioneer.com or Barbiero at greg@derpioneer.com.