What's New In Food And Drink In Fort Greene, Downtown & DUMBO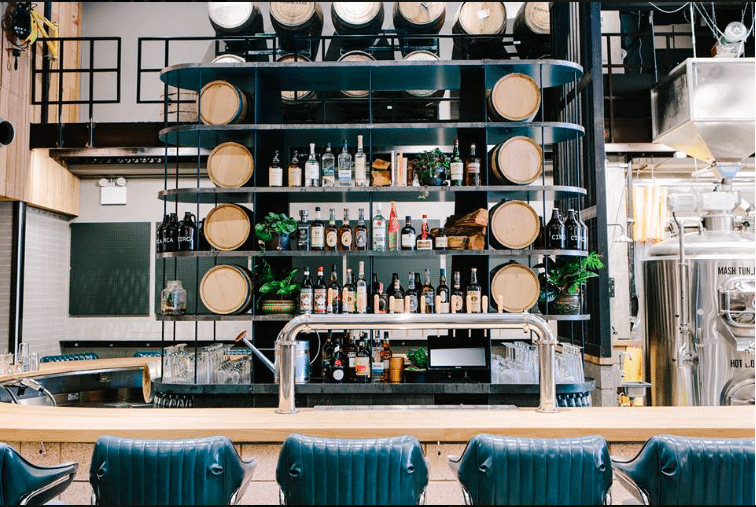 Here's an addendum to last week's list of new spots to eat and drink in Fort Greene and DUMBO. We've got four additional new places that will be opening up very soon in those areas, as well as in Downtown.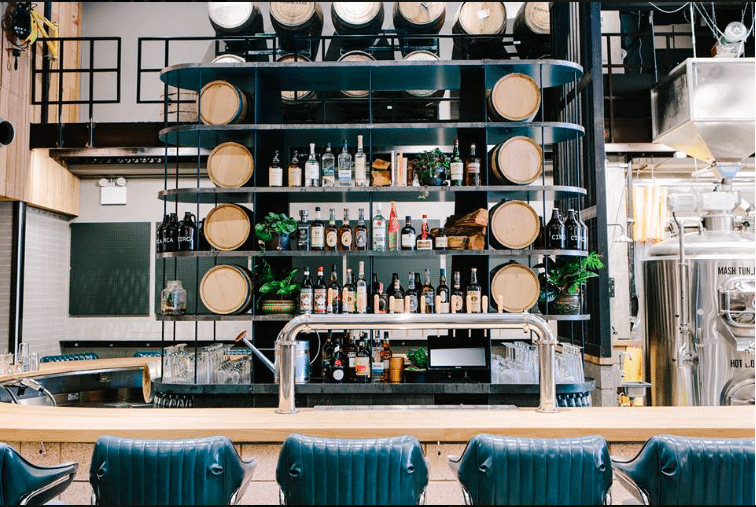 Circa Brewing Co, 141 Lawrence Street (between Fulton & Willoughby Streets), Downtown, 718-858-0055
The owner of Clinton Hill fave, Putnam's Pub and Cooker (419 Myrtle Ave), is opening a new beer hall in Downtown Brooklyn tomorrow, July 26. Seating 250 diners indoors, with additional outdoor seating for 30, the brewery/restaurant will serve a dozen house-made brews, cocktails, and nine varieties of Napoli-style pizzas, according to Brooklyn Paper.
Devocion, 300 Livingston Street/33 Bond, Downtown
The only "farm-to-table coffee roaster in the world" will be opening a second Brooklyn outpost at Livingston Street, the Commercial Observer reports. At more than 1,700 square feet, the new cafe will seat 40 and serve pastries, sandwiches, and coffee drinks made from beans shipped from Bogota, Columbia "10 days after 'green' for roasting" at their Williamsburg roastery for a super-fresh cup of joe. They are planning a late October 2017 opening for the Downtown location, an employee at the Williamsburg shop said.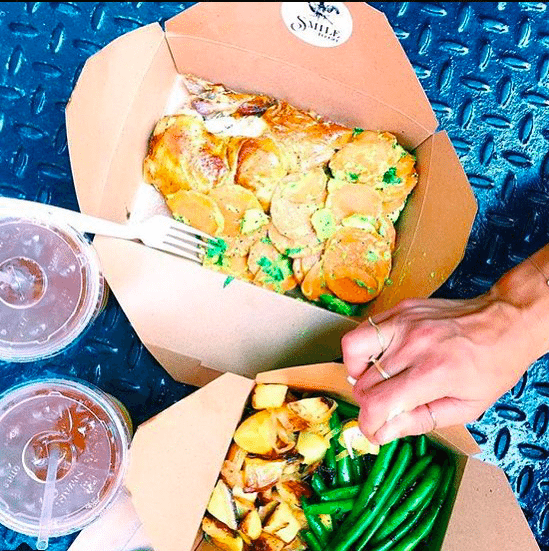 Smile To Go, 49 Water Street (between Main & Old Dock Streets), DUMBO
The Smile, the trendy and cozy Manhattan eatery focusing on Mediterranean-style cuisine, is expanding to Brooklyn with a fifth location slated to open soon in DUMBO. Diners can pick up coffee, sandwiches, salads, and pastries from the take-out spot. A staff member at their Howard Street shop in Manhattan said she did not know the exact date for the DUMBO location's opening, but said it will be soon.
Golda, 504 Franklin Avenue (at Fulton Street), Clinton Hill
Danny Nusbaum, the former owner of Tilda All Day (930 Fulton Street), will introduce a new café in early August. Named after Nusbaum's grandmother, Golda will serve house-made pastries and coffee for breakfast and lunch options with a Middle Eastern twist.