Weekend Art Events: May 24-26 (DanceAfrica 2019, Coney Island History Project, Memorial Day Concert & More)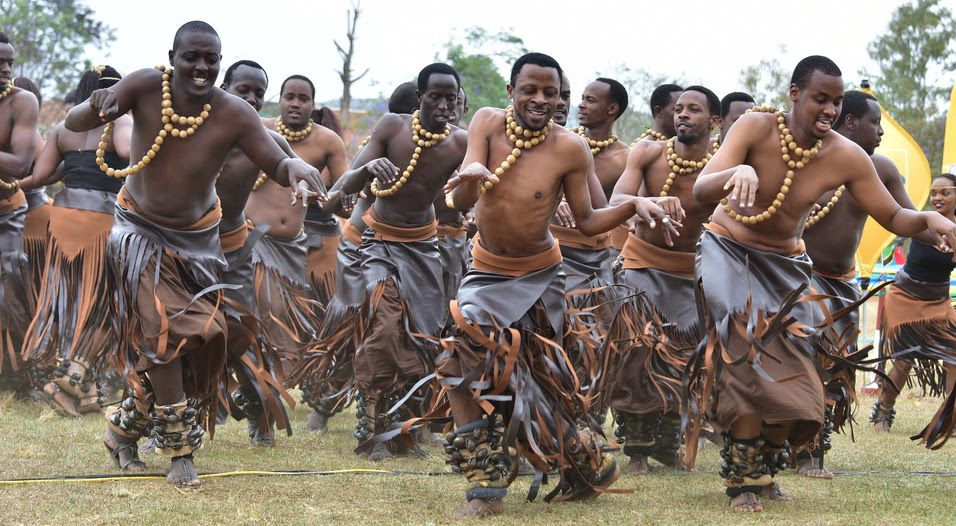 There are a handful of indoor and outdoor events throughout Brooklyn this Memorial Day weekend. Dance the night away at a silent disco at The Well or celebrate Memorial Day with a concert featuring The New York City Symphonic Band at Green-Wood Cemetery. This is also the last weekend to view the art exhibit, LATINX at La Bodega Gallery.
Bklyner Calendar has more events happening around town and you can list one of your own.
Thursday, May 23
CAMPFIRE STORIES (Sponsored) at the Park Slope Jewish Center, May 23, 7:30pm [Tickets begin at $40]: Come out for a night of storytelling and music, featuring award-winning New York City writers, comedians, and master storytellers to celebrate Park Slope Jewish Center's big Spring Benefit. Performers include: Henry Alford – Thurber-prize-winning humorist, journalist for the New Yorker and the New York Times, and author of Then We Danced; Heather Abel – Essayist and author of The Optimistic Decade; Blake Eskin – Writer, editor, and podcast producer; Lynn Harris – Journalist, author, and founder of GOLD Comedy, a platform for girls who want to be funnier and MC Faye Penn – Executive Director of women.nyc
Friday, May 24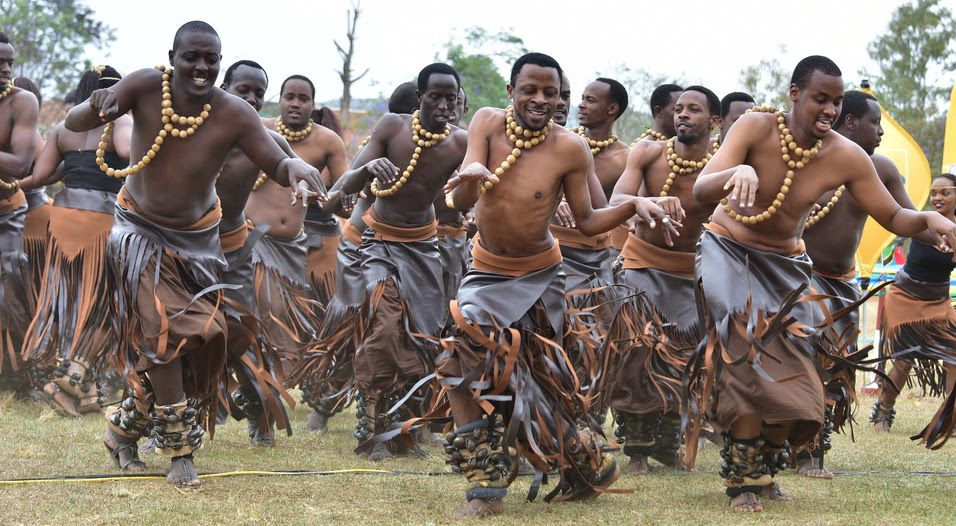 DANCEAFRICA 2019 at BAM Howard Gilman Opera House, 7:30pm (+ May 25-27) [Tickets begin at $25]: Returning for its 42nd year, this year's festival will focus on Rwanda. The event will include performances by the Inganzo Ngari dance ensemble, spoken word performer Malaika Uwamahoro and also include a "DanceAfrica Portal" where participants can chat with people in Kigali.
NANCY RODRIGO: QUEERING PARACOSMIC A BIT at SOHO20, through June 23 [Free]: Rodrigo's selection of intricate mixed-media drawings were influenced by past traumas, Medieval illuminations, the current political climate, and medical illustrations. Opening reception Friday, May 24, 6pm to 9pm.
SPRING AWAKENING at The Gallery Players, 8pm (+ May 25 & 26), through June 9 [Tickets begin at $20]: Experience director Nick Brennan's vision of a musical as a rock concert with Gallery Players' final production in its 52nd season. Complete with video projections, intensive stage lighting, and a new sound system, this main stage production will be unforgettable.
A NIGHT WITH BITBIRD at Brooklyn Mirage, 10pm, [Tickets begin at $25]: San Holo's label bitbird, named one of Billboard's Best Indie Dance labels of 2017 and 2018, will be making their official label event debut. The event will feature artists such as Taska Black, Rome In Silver, Underscores, and much more.
SILENT DISCO at The Well, 10pm [Tickets begin at $5]: Dance the night away at this silent disco featuring 3 live DJ's. Admission includes a pair of Quiet Events headphones, glow-in-the-dark gear, and access to Latin, throwback, and hip-hop/R&B music. The Well also has 60 beers on tap and 100 bottled beers to choose from.
Saturday, May 25
CONEY ISLAND HISTORY PROJECT: SALVATION BY THE SEA at Coney Island, 1pm (+ May 26), through Sept. 2 [Free]: View historic artifacts, photographs, maps, ephemera and films of Coney Island's past and this year's special exhibition Salvation by the Sea: Coney Island's 19th Century Fresh Air Cure and Immigrant Aid Societies. This exhibit explores an era of Coney Island's history by examining the role that the beachfront played in saving lives and providing a livelihood for the waves of immigrants who came to America between the 1870s and 1920s.
Sunday, May 26
KURT BRAUNOHLER STAND-UP COMEDY at Littlefield, 6:30pm [Tickets begin at $15]: Comedian, actor, and podcaster Kurt Braunohler returns to Littlefield for a brand new stand-up comedy set. Braunohloer has a half-hour Comedy Central Special and appeared on his first televised hour of comedy, TRUST ME, on Comedy Central in March 2017.
Looking ahead…
MEMORIAL DAY CONCERT at Green-Wood Cemetery, May 27, 2:30pm [Free]: Celebrate the start of summer with a concert featuring The New York City Symphonic Band, led by music director Paul Corn and hosted by guest conductor Brian P. Worsdale. Additional performances will also include many of Green-Wood's permanent residents, including Fred Ebb, Louis Moreau Gottschalk, Leonard Bernstein, and Paul Jabara.
Ongoing…
LATINX at La Bodega Gallery, through May 25 [Free]: This project aims to deconstruct Latin American identity and explore different facets of it. LATINX addresses the issues of cultural loss, colorism, xenophobia, homophobia and misogyny within the culture as well as dismantling the concept of what makes up a "real latino".
NEW DAWN FADES at Court Tree Gallery, through June 11 [Free]: Created by Christian Nguyen, this exhibit includes a collection of paintings inspired by Claude Monet's "Rouen Cathedral". Nguyen's primary focus is architecture and how it embodies the mind, body, and soul.
RACE AND REVOLUTION: REIMAGINING MONUMENTS at The Old Stone House, through June 14 [Free]: This third iteration of a series that aims to bring the conversation of systemic race and racism from the past into the present displays excerpts from historical documents alongside contemporary works by 16 artists including paintings, drawings, quilts, interactive sculptures, and public art.
HEAVEN, HELL, AND PURGATORY: VISIONS OF THE AFTERLIFE IN THE CATHOLIC TRADITION at Green-Wood Cemetery (Fort Hamilton Gatehouse), Saturdays & Sundays through June 30 [Free]: Morbid Anatomy returns for a second year to Green-Wood Cemetery's historic Fort Hamilton Gatehouse. The museum's latest exhibit explores visions of heaven, hell, and purgatory in the Catholic tradition featuring paintings, photographs, sculptures, historical books, and prints dating from the 17th century to the present. Don't forget to visit the attic where selections from Morbid Anatomy's vast library will be available for perusal.
SEDIMENT at multiple locations (Artpoetica, South Slope Local Café, Gowanus Dredgers Boathouse, and Gowanus Souvenir Shop), through July 7 [Free]: Created by JoAnne McFarland and Sasha Chavchavadze, the SEDIMENT exhibitions are inspired by the century-old sediment at the bottom of the Gowanus Canal. Each exhibition space will offer a unique interpretation of SEDIMENT experimenting with both the literal and metaphorical theme.
ON THE (QUEER) WATERFRONT at the Brooklyn Historical Society, through August 4 [Free]: Co-curated by Hugh Ryan and Avram Finkelstein, this exhibition focuses on the lesbian, gay, bisexual, transgender, and queer history of Brooklyn in the 1800s and through World War II. Visitors can expect to see photographs, artifacts and more. Read more here.
THE PHOTOGRAPHS OF BUILDER LEVY: HUMANITY IN THE STREETS at Brooklyn Historical Society, through August 11 [Free]: A collaboration between the Brooklyn Historical Society and students from Pratt Institute, this new exhibit showcases a selection of images documenting everyday life in NYC from the 1960s to 1980s, through the lens of Brooklyn-bred photographer Builder Levy. Students from Pratt's Spring 2019 Museology Class took on roles as curators, designers, publicists and more for the exhibition.