Weekend Art Events: Dec. 14-16 (Charlie Brown, Humpty Dumpty, Nutcrackers Galore & More)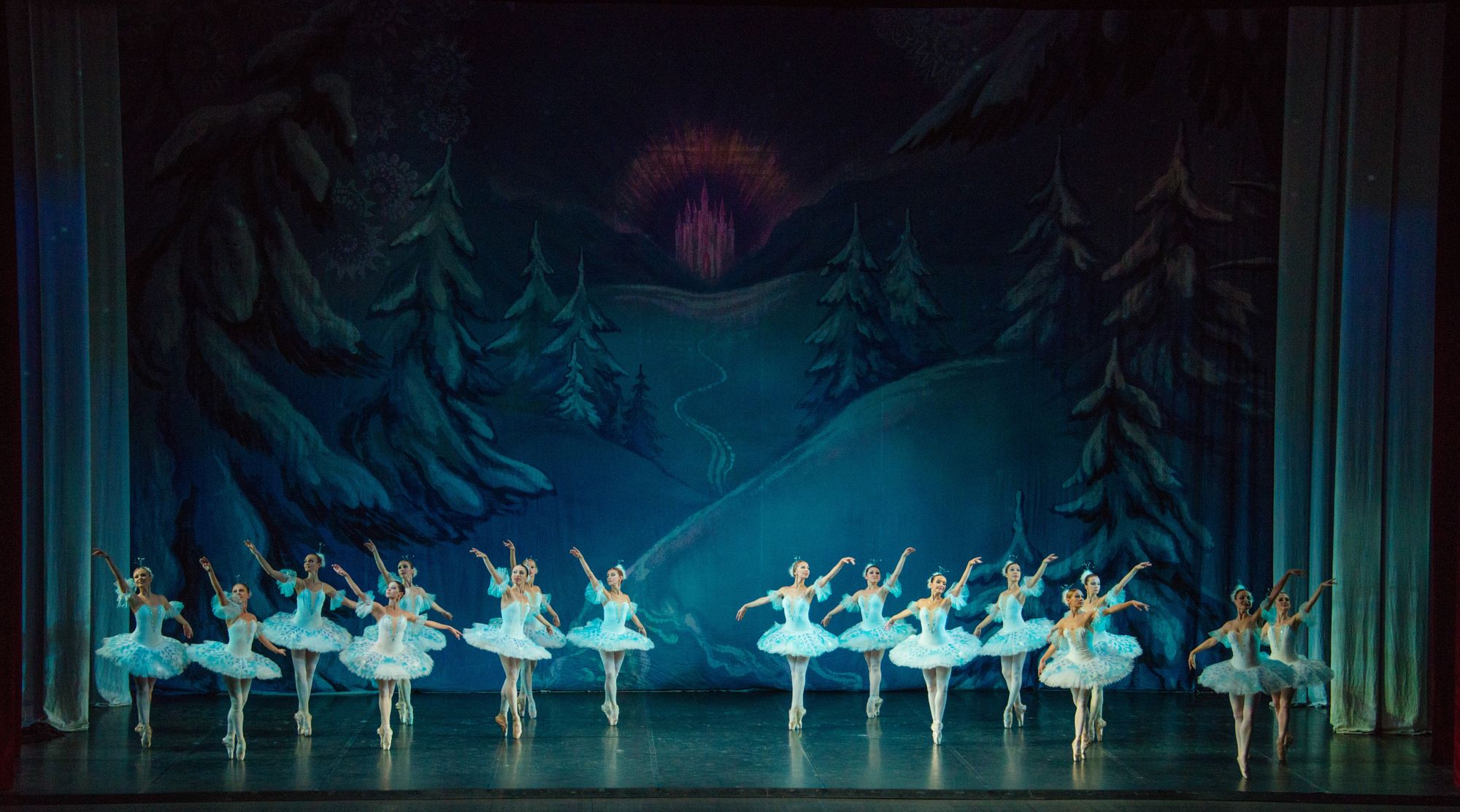 It's almost Christmas! This weekend offers a variety of holiday pop-ups and markets, three productions of The Nutcracker, and a few chances to hear your favorite carols.
Check the BKLYNER Calendar for more events happening around town or to list one of your own.
Shop The Holiday Market at Flatbush Caton Market (Sponsored)
When: Saturday, December 15 and Saturday, December 22, 12pm to 6pm
Where: Flatbush Caton Market, 2184 Clarendon Road, Flatbush
What: Flatbush Caton Market is ringing in the holiday season with great holiday shopping events and even better gift ideas! Join the market this Saturday, Dec. 15 from 12pm to 6pm, and again on Dec. 22 from 12pm to 6pm, for holiday fun perfect for the entire family!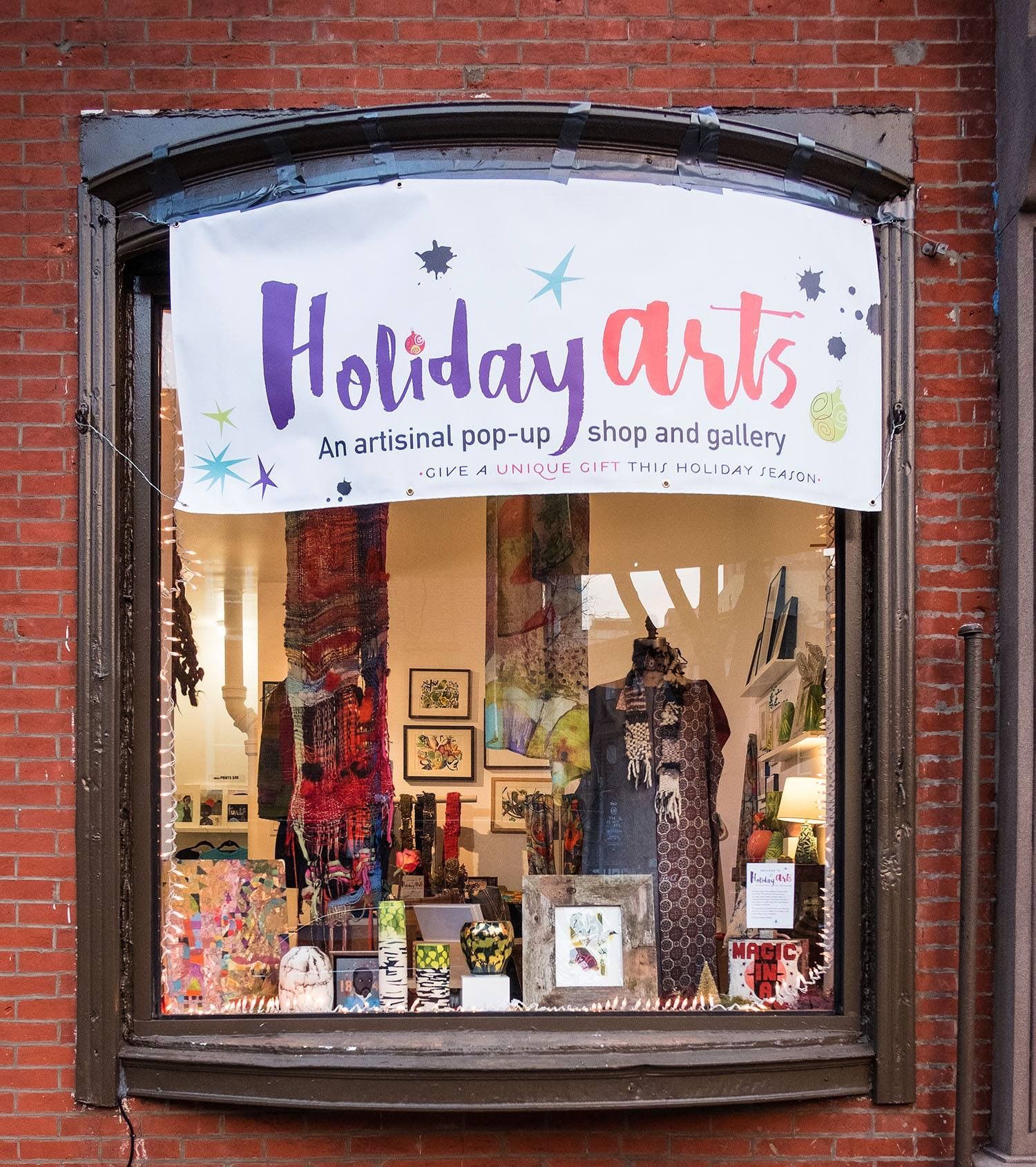 Holiday Arts Pop-up Shop Opening Party (Sponsored)
When: Saturday, December 15, 5pm to 7pm (pop-up shop open through Monday, December 31)
Where: 117 South Oxford Street (between Fulton Street & Lafayette Avenue), Fort Greene
What: Come celebrate with us as we toast our month-long pop-up shop specializing in unique artisanal gifts.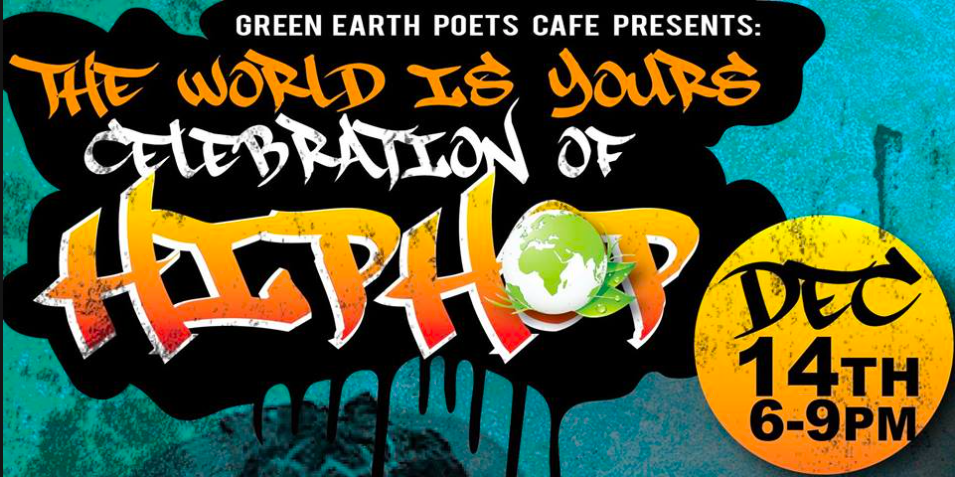 The World Is Yours: Celebration of Hip Hop
When: Friday, December 14, 6pm to 9pm
Where: Brooklyn Borough Hall, 209 Joralemon Street, Downtown Brooklyn
What: Green Earth Poets Cafe presents a holiday celebration of hip hop, hosted by Osyris Antham, the 2017 and 2018 winner of the End Of The Weak MC Challenge.
How Much: Free, register here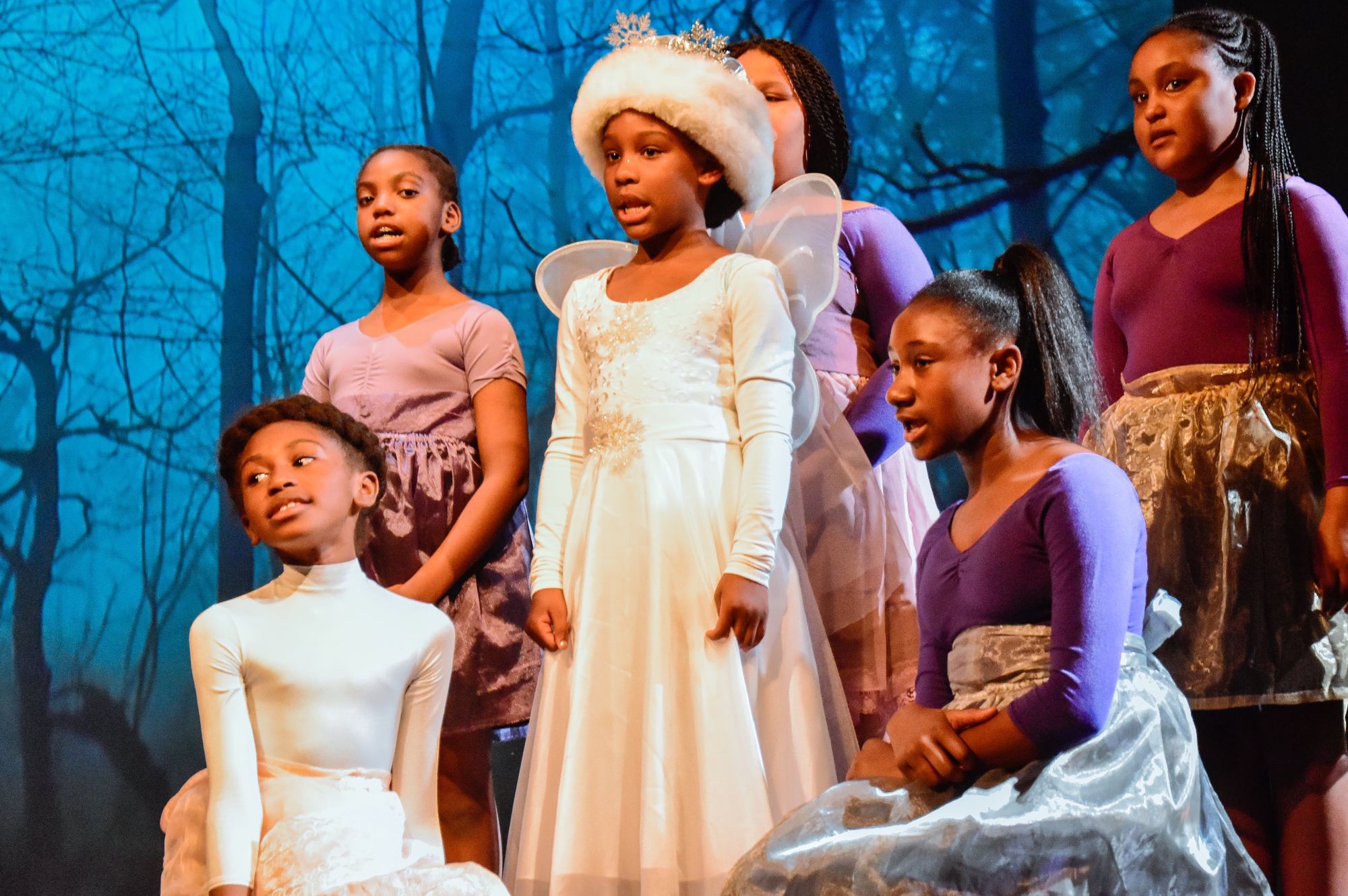 Home For The Holidays
When: Friday, December 14, 6:30pm
Where: Brooklyn Music School Playhouse Theater, 126 Saint Felix Street, Fort Greene
What: Brooklyn Music School presents Home for the Holidays, a cross-cultural celebration of love and holiday spirit. The show will feature students of the Musical Theater and Performance Program performing Christmas, Hanukkah, and Kwanzaa songs as well as scenes from Ragtime, Into the Woods, and The Wiz.
How Much: Tickets $12 in advance, $15 at door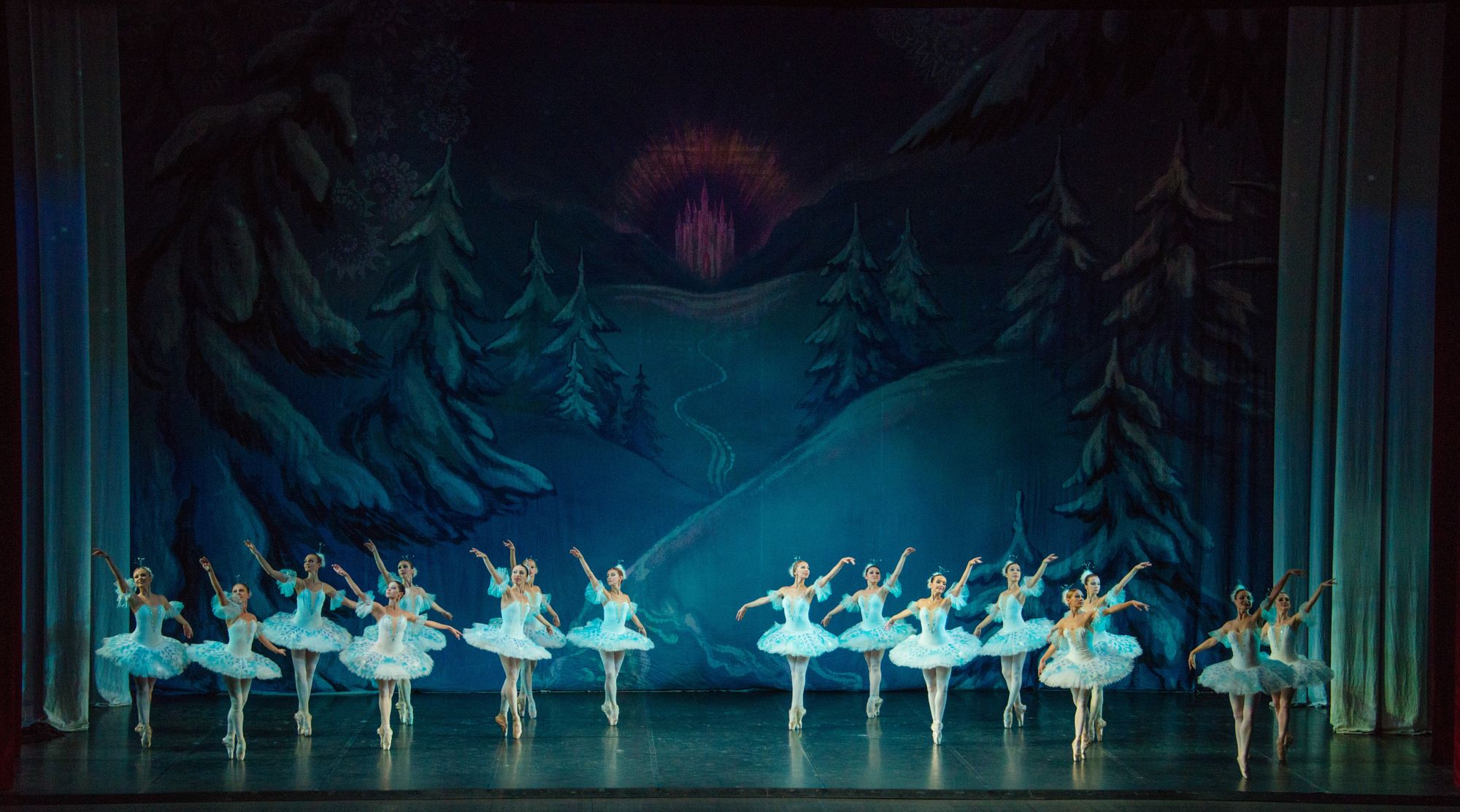 The Nutcracker
When: Friday, December 14, 7pm
Where: On Stage At Kingsborough, Kingsborough Community College, 2001 Oriental Boulevard (at Oxford Street), Manhattan Beach
What: Ukraine's National Ballet Theater of Odessa will perform a full-scale production of the holiday ballet classic, The Nutcracker, as part of the company's first ever US tour. The production will feature Tchaikovsky's famous score, choreography by Marius Petipa, and 40 Ukrainian ballet stars led by ballerina Elena Baranovskaya.
How Much: Tickets $34/$39
The Hard Nut
When: Friday, December 14 through Sunday, December 23
Where: BAM Howard Gilman Opera House, Peter Jay Sharp Building, 30 Lafayette Avenue, Fort Greene
What: Mark Morris Dance Group's retro-modern interpretation of The Nutcracker returns to BAM for the holidays. Based on the comic book art of Charles Burns and featuring Tchaikovsky's complete original score, The Hard Nut is performed by the 53 members of the MMDG Music Ensemble.
How Much: Tickets start at $25
Gowanus Holiday Flea
When: Saturdays in December, 12pm to 4:30pm
Where: Gowanus Dredgers Boathouse, 165 2nd Street, Gowanus
What: Find unique gifts and support the Gowanus Dredgers Canoe Club and Seeds in The Middle.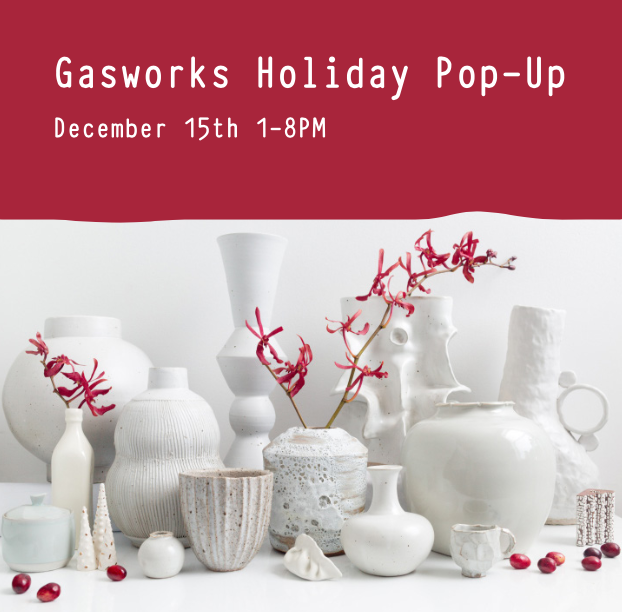 Gasworks Holiday Pop-Up & Auction
When: Saturday, December 15, 1pm to 8pm (pop-up) and 6pm to 8pm (auction)
Where: Gasworks NYC, 673 5th Avenue (at 20th Street), Park Slope
What: This community clay studio is hosting a holiday pop-up featuring pottery items handcrafted by more than 70 Gasworks members and students and a "NOT FUCKING SILENT" auction with ceramic works created by approximately 30 notable artists. All proceeds from the auction will go to the NYC Alliance Against Sexual Assault. Learn more about the event here.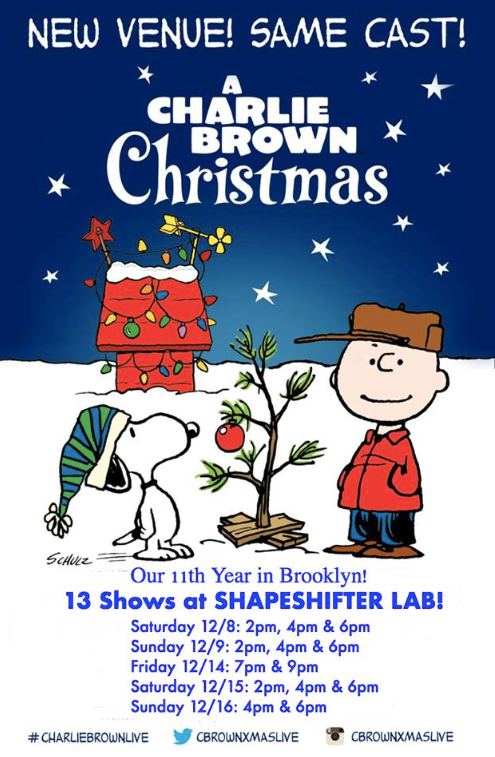 A Charlie Brown Christmas Live
When: Friday, December 14 at 7pm, 9pm; Saturday, December 15 at 2pm , 4pm, 6pm; Sunday, December 16 at 4pm, 6pm
Where: ShapeShifter Lab, 18 Whitwell Place (between Carroll & 1st Streets), Gowanus
What: Check out this live performance of the Peanuts holiday classic complete with a jazz trio playing Vince Guaraldi's iconic score.
How Much: Tickets $15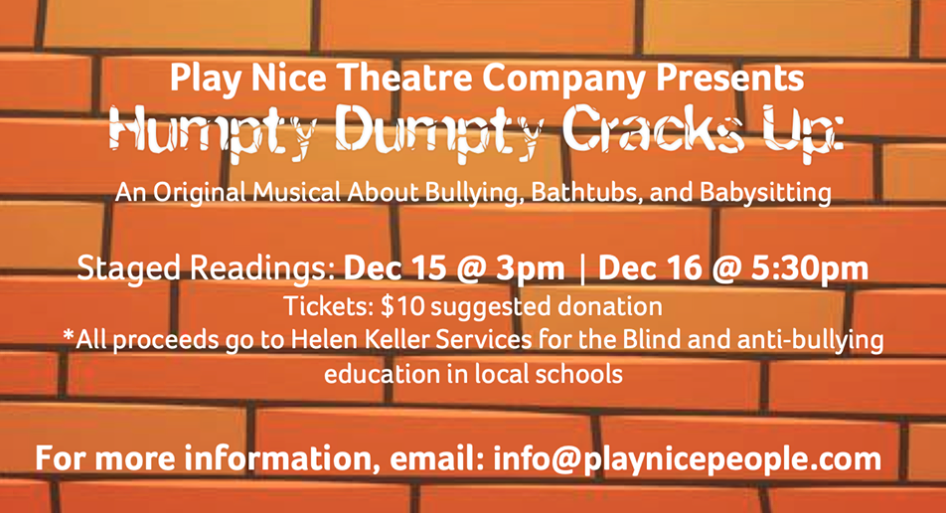 Humpty Dumpty Cracks Up
When: Saturday, December 15 at 3pm and Sunday, December 16 at 5:30pm
Where: Play Nice Theatre Company, 89 4th Avenue (between St. Marks Place & Warren Street), Park Slope
What: Play Nice Theatre Company will present two staged readings of its new musical, Humpty Dumpty Cracks Up: A Musical About Bullying, Bathtubs, and Babysitting about a high school student named Jack struggling with being picked on and feeling like a misfit.
How Much: $10 suggested donation (all proceeds will go to Helen Keller Services for the Blind as well as toward anti-bullying education)
DreamStreet Presents: A Beautiful Year in the Neighborhood
When: Saturday, December 15, 6pm
Where: BRIC, 647 Fulton Street, Fort Greene
What: For their winter production, the talented performers of DreamStreet Theatre Company, all living with developmental disabilities, have created a show full of romance, laughs, song, dance, and New Year's cheer. Learn more about DreamStreet here.
How Much: Tickets start at $35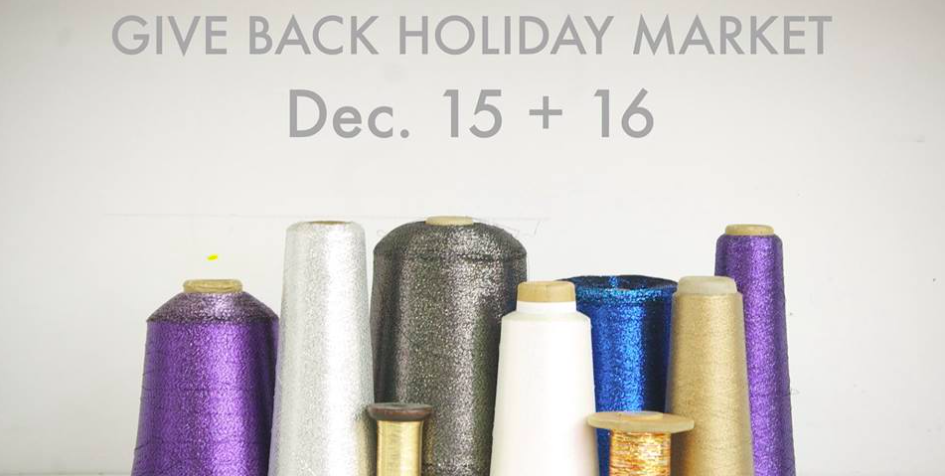 Give Back Holiday Market
When: Saturday, December 15 and Sunday, December 16, 12pm to 6pm
Where: Textile Arts Center, 505 Carroll Street (between 3rd & 4th Avenues), Gowanus
What: The third annual Give Back Holiday Market—dedicated to supporting the artisans and social causes TAC believes in—will feature more than 15 vendors, family crafts, holiday treats, and a silent auction. A portion of all sales will go to Refugee and Immigrant Center for Education and Legal Services (RAICES).
How Much: Free admission, RSVP here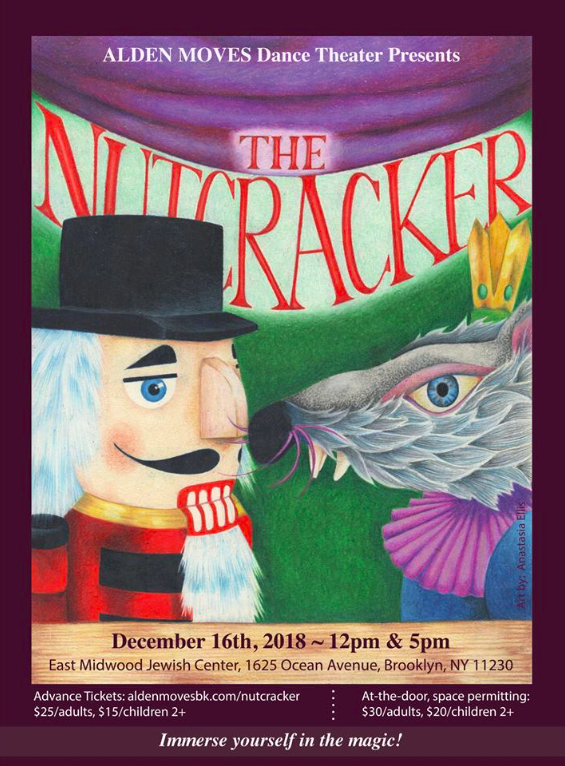 ALDEN MOVES Dance Theater's The Nutcracker
When: Sunday, December 16, 12pm & 5pm
Where: East Midwood Jewish Center, 1625 Ocean Avenue (between Ave. K & Ave. L), Midwood
What: ALDEN MOVES Dance Theater will present its 5th annual production of The Nutcracker in a joint production with students of the East Midwood Jewish Center. This production sets The Nutcracker within the contemporary framework of immersive theater including active audience engagement in which viewers are invited to participate in the  story at key moments throughout the ballet.
How Much: Tickets $25 in advance, $30 at door; $15 in advance, $20 at door for kids ages 2 and up
Arnold, Piazzolla, Stookey, Rimsky-Korsakov
When: Sunday, December 16, 2pm to 3:30pm
Where: Brooklyn Museum, 200 Eastern Parkway, Prospect Heights
What: Brooklyn Symphony Orchestra will present Malcolm Arnold's A Grand, Grand Overture, Rimsky-Korsakov's Christmas Eve Suite, Astor Piazzolla's Tangazo, and Nathaniel Stookey's The Composer Is Dead! with text by Lemony Snicket.
How Much: Tickets $20, $10 Brooklyn Museum Members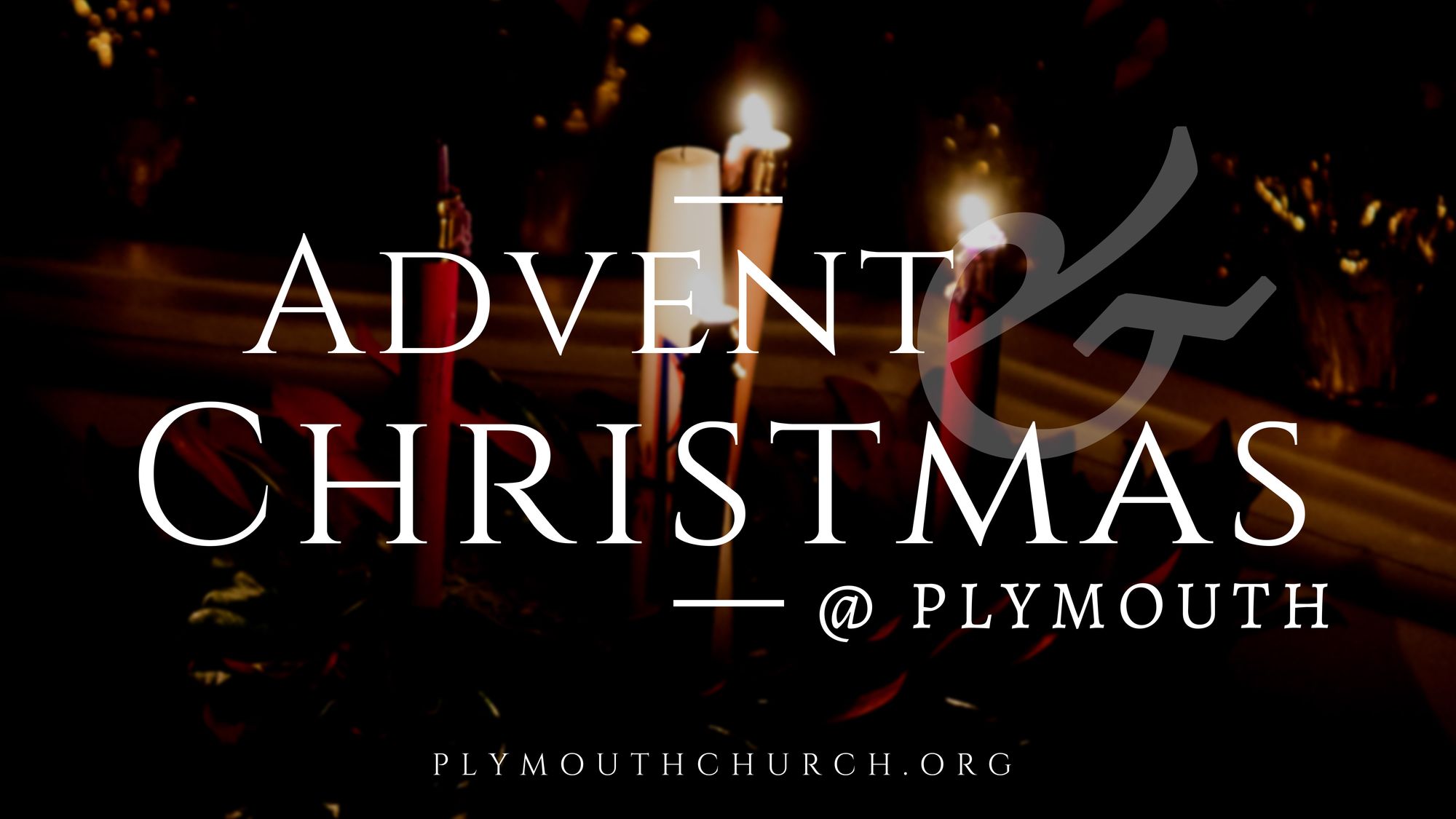 The Carol Service
When: Sunday, December 16, 5:45pm
Where: Plymouth Church, 75 Hicks Street (between Cranberry & Orange Streets), Brooklyn Heights
What: Plymouth Church is hosting a series of Advent events throughout December. This year marks the 86th anniversary of Plymouth's candlelight carols and anthem service. All are welcome to join the prelude by singing Christmas carols together, starting at 5:45pm. Then enjoy a performance by the Plymouth Choir, who will sing carols from Great Britain, Germany, Hungary, Poland, and the American South.
A Christmas Carol & The Night Before Christmas Live Scoring
When: Sunday, December 16, 7pm (doors open at 6pm)
Where: National Sawdust, 80 N 6th Street, Williamsburg
What: National Sawdust will present a special holiday film screening and live scoring of two groundbreaking silent Christmas films—A Christmas Carol and The Night Before Christmas—created by Thomas Edison's studio between 1905 and 1910. The films will be accompanied by a scored created by composer and electronic artist Ricardo Romaneiro and performed by violin duo String Noise, cellist Justin Abrams, percussionist Victor Caccese, with voice and live narration by Hannah Sumner
.

How Much: Tickets $25
The Making of King Kong
When: Performances Thursday, November 29 through Saturday, December 15
Where: Target Margin Theater, 232 52nd Street, Sunset Park
What: Target Margin Theater presents the world premiere or Lisa Clair's The Making of King Kong, a dark comedy that reimagines the making of the classic 1933 film King Kong and explores the monster behind the myth. The play examines "America's history of white patriarchy, imperialism, and sexism through the eyes of original King Kong creators Merian C. Cooper and Ernest B. Schoedsack, and Hollywood starlet Fay Wray."
How Much: Tickets $20, $18 students/seniors
Appointment With Death
When: Performances Saturday, December 1 through Sunday, December 16
Where: The Gallery Players, 199 14th Street (between 4th & 5th Avenues), Park Slope
What: Gallery Players presents Agatha Christie's murder mystery that will keep audiences guessing. This adapted version of Christie's 1938 detective novel features a group of travelers on a Middle Eastern expedition and offers "a unique take on the classic murder mystery where characters' motivations are suspect and relationships may not be what they seem."
How Much: Tickets $25, $20 seniors/children under 12
Urban Adolescence: Photographs by Sam Mackey
When: Exhibition on view Friday, December 7 through Friday, December 21
Where: Bushwick Community Darkroom, 110 Troutman Street, Bushwick
What: This exhibition showcases work by photojournalism student and Bushwick Community Darkroom intern, Samantha Mackey, that examines "urban youth backed by notions of self-sufficiency and an everlasting sense of freedom."
Marlene Weisman | Old Faves + New Raves
When: Exhibition on view Friday, November 2 through Saturday, December 22
Where: South Slope Local/Uptown Roasters, 355 7th Avenue (between 10th & 11th Streets), Park Slope
What: Brooklyn-based artist Marlene Weisman exhibits a mini-retrospective of her popular collages as well as a selection of new work. Learn more about Weisman here.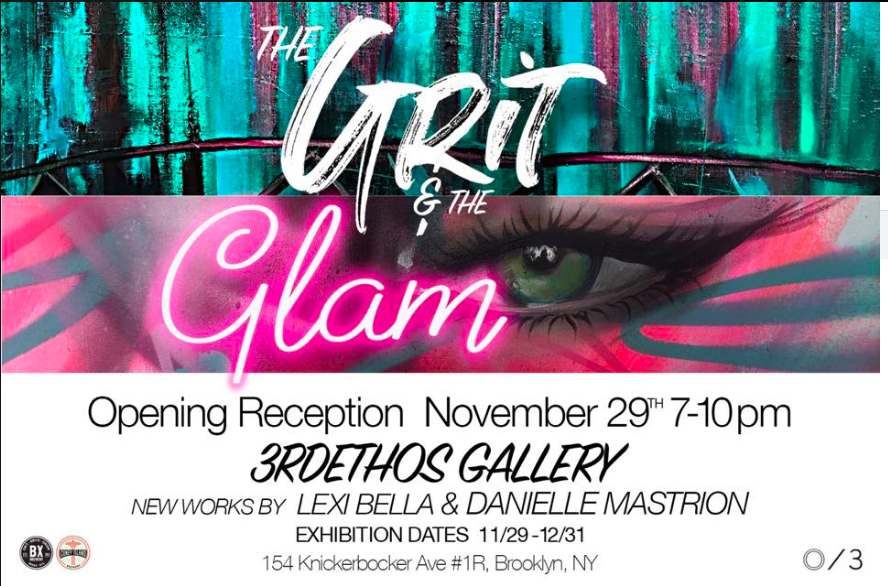 The Grit and The Glam
When: Exhibition on view Thursday, November 29 through Monday, December 31
Where: 3rd Ethos Gallery, 154 Knickerbocker Avenue, #1R, Bushwick
What: The first joint exhibition of two NYC street artists and frequent collaborators, Lexi Bella and Danielle Mastrion, features new works that explore the juxtaposition of the grit and the glamour they encounter while creating art across the city.
Reclamation: Ruddy Roye & Curtis Talwst Santiago
When: Exhibition on view through Sunday, January 6, 2019
Where: Brooklyn Public Library, Central Branch, 10 Grand Army Plaza, Prospect Heights
What: This joint exhibition of photographs by Radcliffe "Ruddy" Roye and sculptures by Curtis Talwst Santiago focuses on the Black experience, "contrasting the realism of contemporary inequality and structural racism with the positive force of cultural resistance." The double meaning behind the exhibit's name references salvaging or reclaiming material and reasserting rights. Santiago's Infinity Series features jewelry boxes repurposed into mini dioramas illustrating contemporary life and folkloric imagery that examine mass migration, incarceration, slavery, African religion and myth. Roye's ongoing photo project When Living Is a Protest addresses issues of police brutality, racism, and social protest.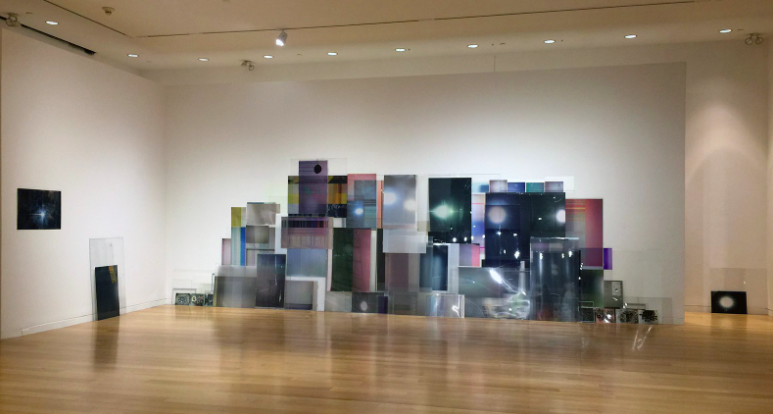 Penelope Umbrico: Monument
When: Exhibition on view Thursday, November 29 through Sunday, January 20, 2019
Where: Gallery at BRIC House, 647 Fulton Street (enter on Rockwell Place), Fort Greene
What: Umbrico's exhibit explores technologies in terms of their obsolescence, beginning with the idea that all technologies are "'black boxes' whose contents are largely incomprehensible to end users." The center of the exhibition consists of a wall displaying broken and semi-functional TV and computer monitors showing the news. Behind the wall is a "knolling table," where visitors are invited to contribute their unwanted screen-based electronic devices to be disassembled and arranged for an overhead photograph that will be shared on social media.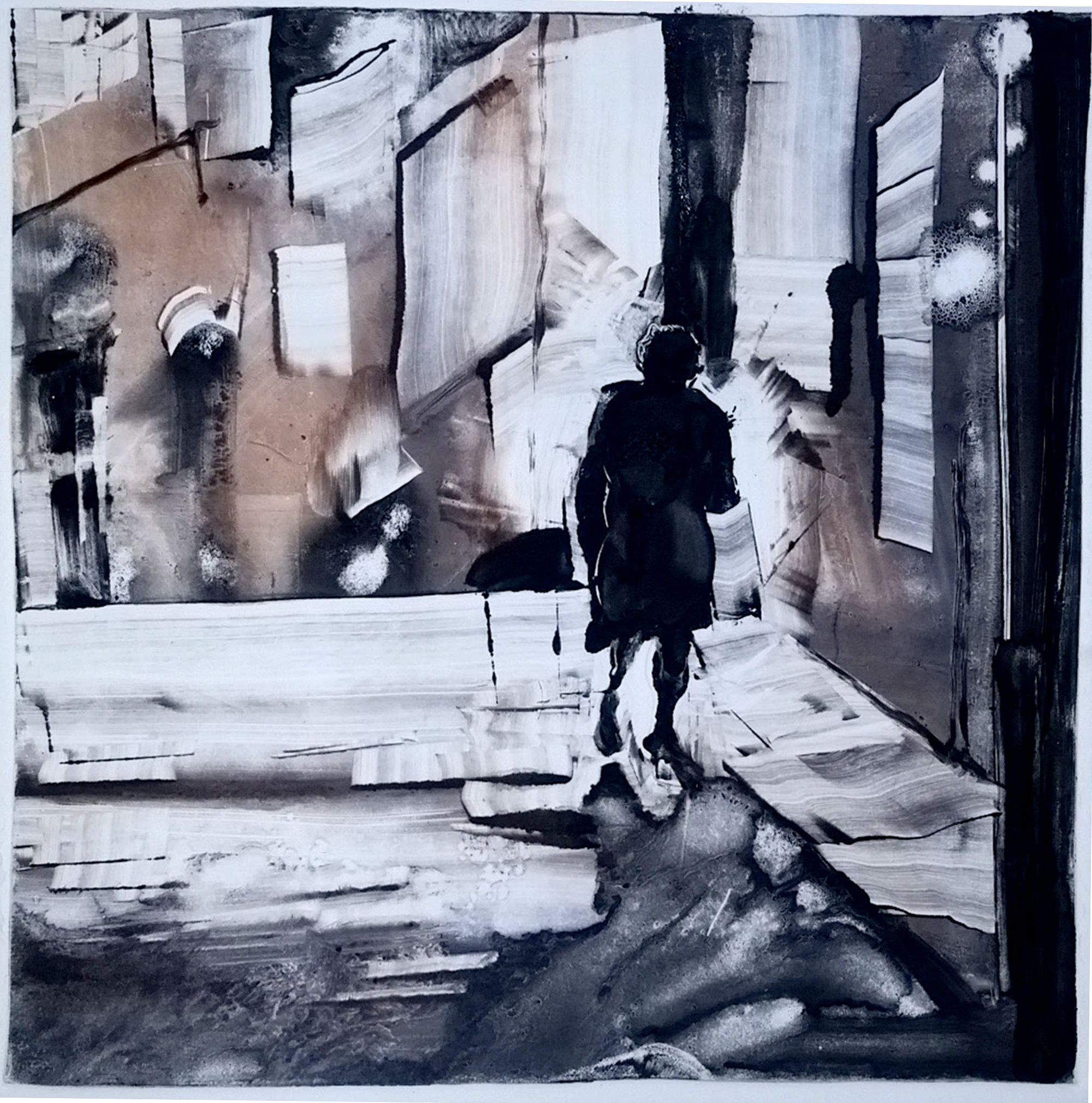 Tom Bennett: Paintings and Master Prints
When: Exhibition on view Sunday, December 9 through Saturday, February 9, 2019
Where: Tabla Rasa Gallery, 224 48th Street (between 2nd & 3rd Avenues), Sunset Park
What: Bennett's artwork features "impassioned brushwork, bold compositions, and rich subject matter" including bucking horses and classical nudes.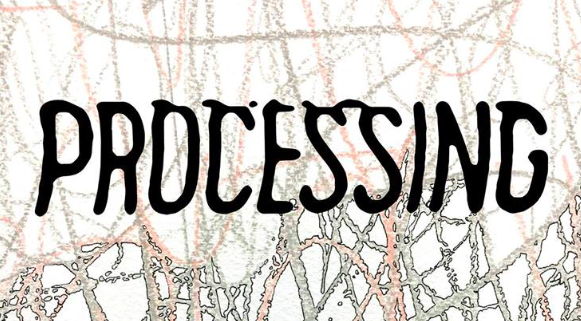 Processing
When: Exhibition on view Saturday, October 20 through Friday, February 15, 2019 (Fridays 3pm to 6pm, or by appointment)
Where: The Old Stone House, 336 3rd Street (between 4th & 5th Avenues), Park Slope
What: The Old Stone House presents an exhibition of current work by the members of the  Gowanus Swim Society artist collective. The eight artists manipulated their art materials through "intentional, systematic procedures that sometimes incorporate[d] chance," producing work that borders on representation and abstraction while showing "the evolution of most artists' work processes."