Gasworks Ceramics Studio Hosts Holiday Pop-Up & Auction Saturday, Dec. 15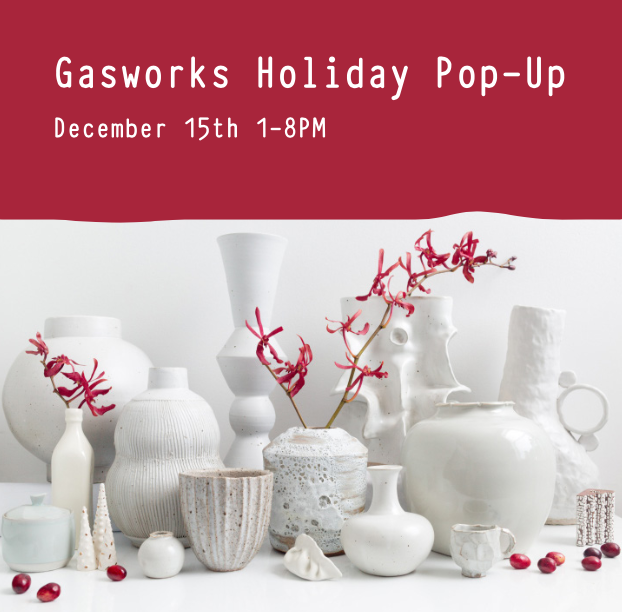 PARK SLOPE – Looking for unique, locally-made gifts for the holidays? Gasworks NYC is hosting a holiday pop-up and auction on Saturday, December 15 at its studio at 673 5th Avenue.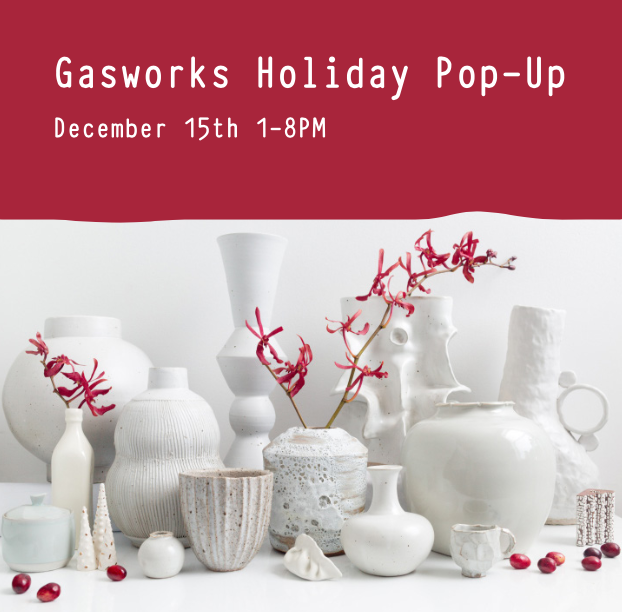 The doors to the ceramics studio will be open from 1pm to 8pm, selling pottery items handcrafted by more than 70 Gasworks members and students.
From 6pm to 8pm, the studio will host a "NOT FUCKING SILENT" auction in which ceramic works created by approximately 30 notable artists, both local as well as some from across the east coast, will be up for bid. In the spirit of holiday giving, all proceeds from the auction will go to the NYC Alliance Against Sexual Assault. Music will be played and refreshments will be served at both events.
"We want to move our studio in a direction where we focus on social justice and [to] being good stewards in our community," explains Cor Garcia-Held, one of the founders of Gasworks. "We want to be the company that does a lot of good."
"I used to work in rape crisis counseling and the issue will always be near and dear to my heart," she said of her decision to support the NYC Alliance Against Sexual Assault. "I couldn't do that work forever but I believe providing a space where people can make art to heal can help, and hopefully this auction will help too." Gasworks hopes to raise $5,000 for the organization. Go to NYCAASA to learn how the money can be used to help the organization or to make a donation.
Formerly BKLYN Clay, Gasworks is a community clay studio that provides 24/7 access for its 100 members as well as classes for nearly 150 students of all ages and levels. The state-of-the-art pottery studio provides members with four electric kilns and "Brooklyn's first gas kiln widely available to the public."
Gasworks Holiday Pop-Up & Auction
Saturday, December 15, 1pm to 8pm (pop-up) and 6pm to 8pm (auction)
673 5th Avenue (at 20th Street), Park Slope