Weekend Art Events: April 26-28 (Sakura Matsuri Festival, DUMBO Open Studios, Shakespeare on Stratford & More)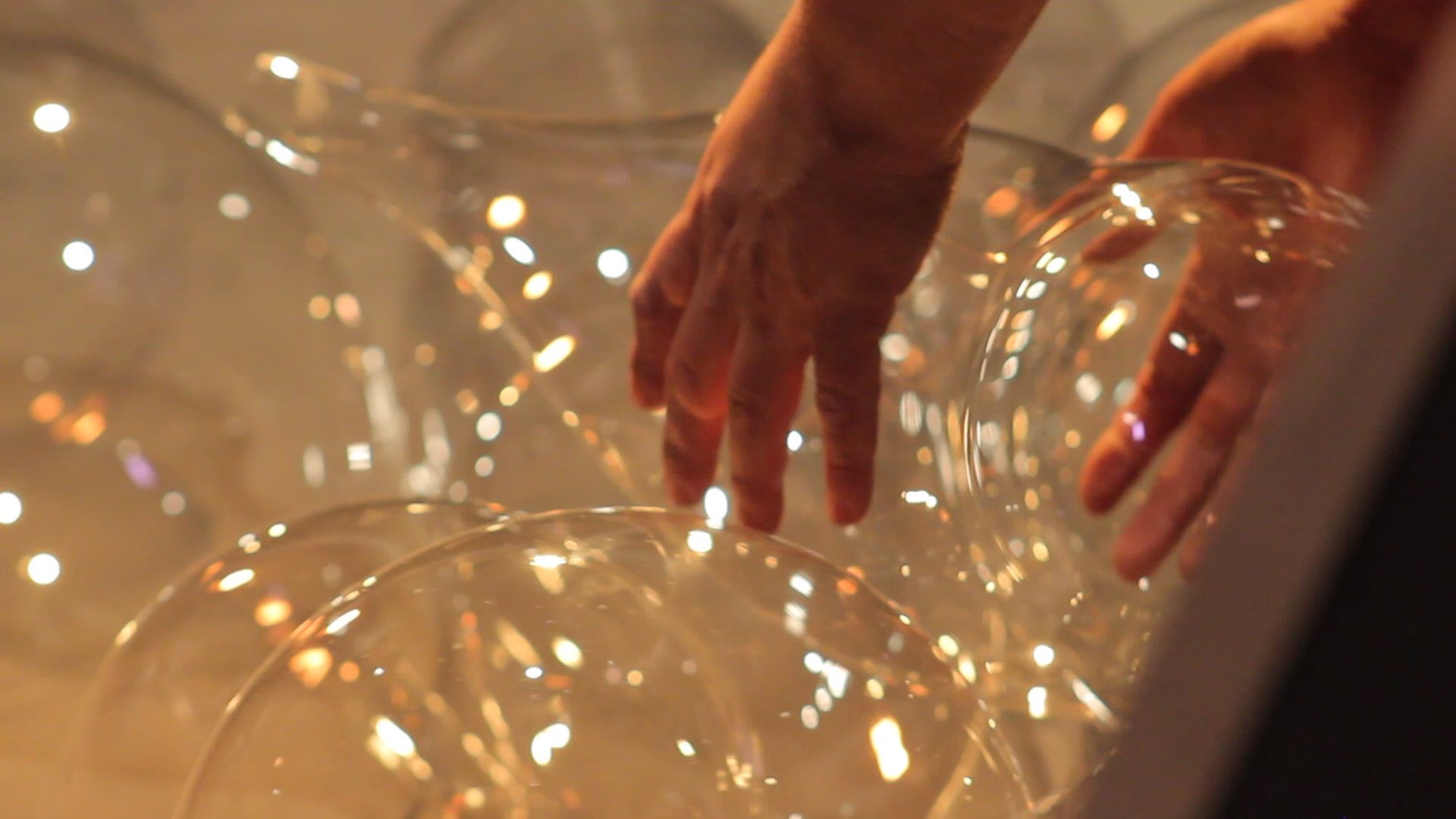 Spring is in full swing so it's the perfect opportunity to check out all of the events happening around Brooklyn. Celebrate Earth Day as traffic is shut down at Albee Square or catch a free production of The Tempest at the North Brooklyn YMCA. Plus, this is the last weekend to check out Five Voices at South Slope Local Café and Steel Magnolias at Gallery Players
Bklyner Calendar has more events happening around town and you can list one of your own.
Friday, April 26
THE PHOTOGRAPHS OF BUILDER LEVY: HUMANITY IN THE STREETS at Brooklyn Historical Society, through August 11 [Free]: A collaboration between the Brooklyn Historical Society and students from Pratt Institute, this new exhibit showcases a selection of images documenting everyday life in NYC from the 1960s to 1980s, through the lens of Brooklyn-bred photographer Builder Levy. Students from Pratt's Spring 2019 Museology Class took on roles as curators, designers, publicists and more for the exhibition.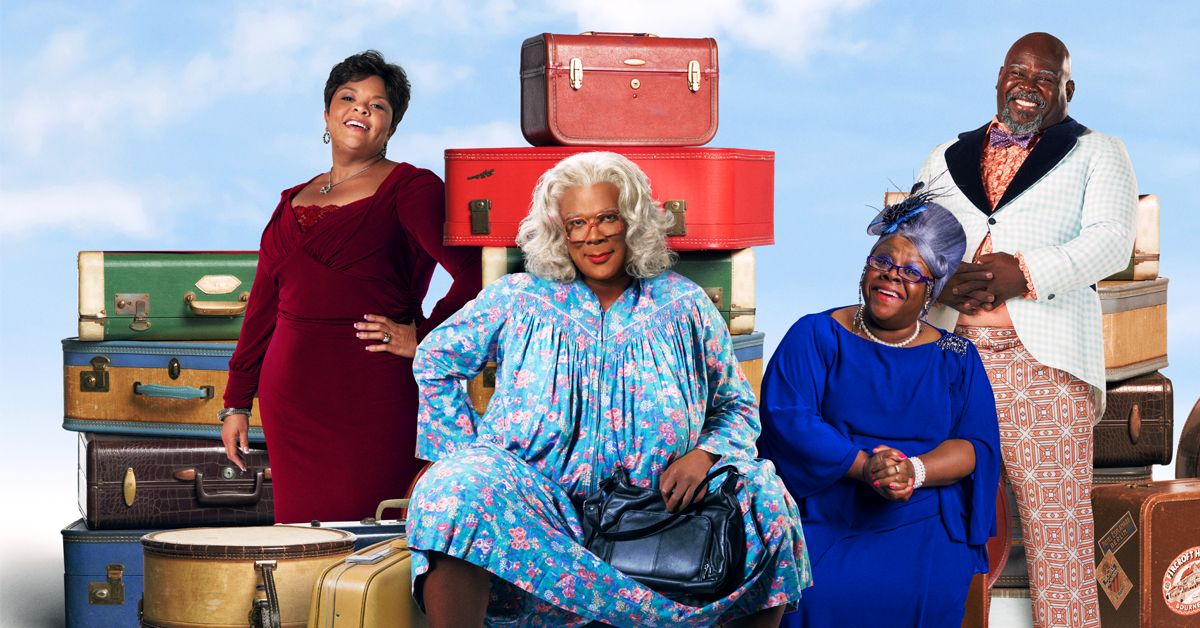 TYLER PERRY'S MADEA'S FAREWELL PLAY TOUR (Sponsored) at Kings Theatre, 8pm, (+April 27-28 at various times) [Tickets start at $200]: Tyler Perry's "Madea's Farewell Play Tour" will be Perry's 21st stage play. In addition to Perry, the play will star Tamela Mann, David Mann, and Cassi Davis Patton. Perry made headlines last month when he announced that he would be hanging up Madea's wig in 2019, with the expected final stage play and the film Madea's Family Funeral released by Lionsgate in March 2019.
Saturday, April 27
CAR FREE EARTH DAY at Albee Square, 11am [Free]: Celebrate Earth Day in Downtown Brooklyn as Albee Square West is closed to traffic all day. Activities include bike riding lessons, live music from Wollesonics, workshops on repurposing clothes,  and more. Visitors are also encouraged to bring their own water bottle and use the pop-up public fountain.
SAKURA MATSURI FESTIVAL at Brooklyn Botanical Gardens, 12pm (+April 28) [Tickets begin at $25]: Sakura Matsuri, the Garden's annual cherry blossom festival, celebrates Japanese culture with a rich program of events. From performances to classes to a Japanese marketplace, there's something for everyone. See Bklyner's preview here.
OPEN STUDIOS: SPARKLES at UrbanGlass, 1pm [Free]: Explore UrbanGlass' 17,000-square-foot glass studio with exhibitions, tours, hands-on activities and the chance to watch artists at work. Demonstrations will include glassblowing, flameworking, and neon tube bending.
DUMBO OPEN STUDIOS throughout DUMBO and Vinegar Hill, 1pm [Free]: Various artists will be opening their doors to the public this weekend to share their art across all media. Artists include those from DUMBO's four artist residency programs and more.
THE TEMPEST at North Brooklyn YMCA, 4pm [Free]: The Public Theater's Mobile Unit is taking its "Free Shakespeare in the Park" on the road this month with a performance of The Tempest. Directed by Laurie Woolery, Director of Public Works, this performance aims to expose all communities to Shakespeare's works.
SO & SO CONCERT (Sponsored) at Brooklyn Army Terminal Annex Building, 8pm [Tickets begin at $20]: so&so is a curating collective whose symphony-centric performances feature a full-size orchestra of young professional top-caliber musicians from all over the world. Featuring Gustav Mahler's EPIC 1st symphony, a Cuban after-party with a live band, and an opening performance with the amazing Kibrea Carmichael.
Sunday, April 28
MESSAGE FROM THE LIBRARY: SONIA SANCHEZ at Central Library, 7pm [Free]: Writer, poet, professor, and activist Sonia Sanchez will deliver a library-commissioned speech titled In this place called America: How to live, how to love, how to live?. Following the lecture, audience members will be invited to reflect, argue, debate and discuss the issues presented in breakout conversations.
SHAKESPEARE ON STRATFORD at Stratford Road, 2pm [Free]: Celebrate the 455th anniversary of Shakespeare's birth with a festival presented by Brave New World Repertory Theatre. Attendees will hear sonnets and songs from costumed actors, watch "courtly line dancers" fill the street and more. Learn more here.
WOVEN: Entangled Memorabilia from Anjna Swaminathan on Vimeo.
WOVEN: ENTANGLED MEMORABILIA at Roulette, 8pm [Tickets begin at $18]: Composer, violinist, vocalist and theatre artist Anjna Swaminathan brings together original music, poetry, and improvisation in her latest multidisciplinary work. The work was inspired by artists who were integral to shaping images of women as vessels for Indian national identity during the movement against the British Raj.
Looking ahead…
THE WEIGHT OF HISTORY: JOHN BURNHAM SCHWARTZ AND AYAD AKHTAR (Sponsored) at The Center for Fiction, April 30, 7pm [Tickets $10]: John Burnham Schwartz will be in conversation with Pulitzer Prize award-winning playwright and novelist, Ayad Akhtar.
TURETSKY CHOIR PRESENTS THE GREATEST HITS (Sponsored) at Kings Theatre, May 4, 8pm [Tickets begin at $95]: The Turetsky Choir returns to Kings Theatre this spring on their greatest hits tour!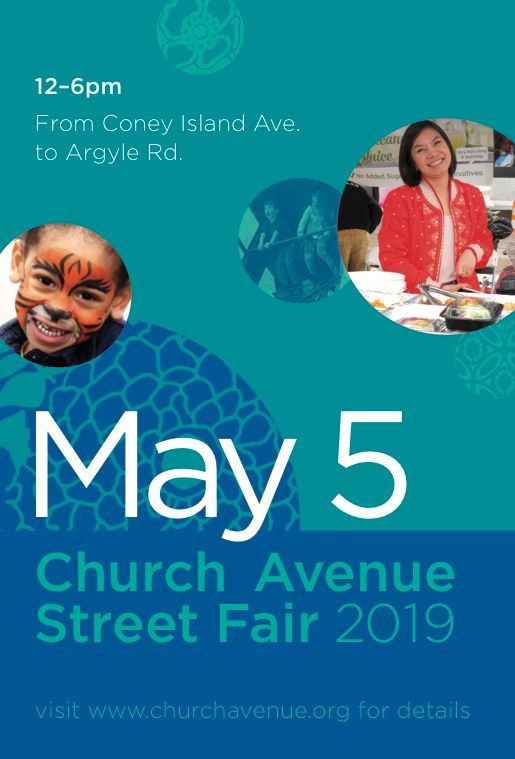 CHURCH AVENUE STREET FAIR 2019 (Sponsored) at Church Avenue from Coney Island Avenue to Argyle Road, May 5, 12pm [Free]: Delicious food (& outdoor seating) from Church Avenue's popular restaurants, pony rides, face painting, free activities for kids, live performances and demos, free raffle and more!
GRiZ TOUR (Sponsored) at Kings Theatre, May 10 [Tickets start at $50]: Sax man. Producer. DJ. Musician. GRiZ is all of the above—and then some. But beyond everything, GRiZ is the shining force of positivity who's here to teach the world how to do one thing: Show Love, Spread Love. It's the driving mantra that's come to define the core of everything GRiZ. "I'm just here to spread good vibes, my friends," the jovial producer says. "It all comes down to spreading the good word and sharing the love."
Pod Tours America (Sponsored) at Kings Theatre, May 16 + 17, 8pm [Tickets begin at $59.50]: Pod Save America, co-hosted by Jon Favreau, Jon Lovett, Dan Pfeiffer and Tommy Vietor has been downloaded more than 370M times, and was dubbed "the voice in blue America's head" by New York Times Magazine. Favreau, Lovett, Pfeiffer and Vietor all served in key roles in the Obama White House. They have expertise in political campaigns (both winning and losing), political strategy, speechwriting and foreign policy. They are blunt about their disgust with the Trump administration, but are equally hard on the Democratic Party when it screws up. You'll laugh. You might cry. And you'll leave motivated to fight for our democracy.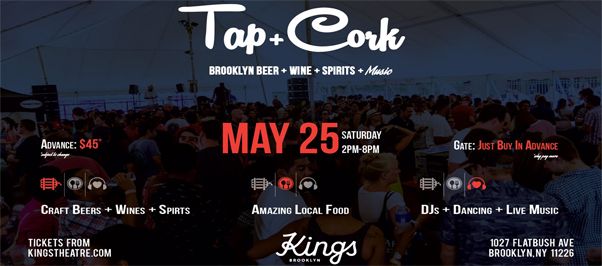 Tap & Cork (Sponsored) at Kings Theatre, May 25, 2pm [Tickets begin at $45]: A block party-styled beverage festival full of craft and small batch brands next to some known favorites. Amazing food and great music keeps your belly full and your feet moving. All happening in the greatest city's favorite borough.
Ongoing…
FIVE VOICES at South Slope Local Café, through April 28 [Free]: Enjoy works from Faith Gertner, Suzanne Jasper, Lily Moy Leong, Susan Louie and Deborah Wheaton—five voices taught by Susan Newmark Fleminger of Park Slope Center for Successful Aging and Daniel McDonald of Prospect Hills Senior Services Center.
STEEL MAGNOLIAS at Gallery Players, (through April 28, various times) [Tickets begin at $20]: Spend the evening with a tight-knit group of southern ladies in a small-town beauty parlor who each witness each other's life milestones. Celebrating the 30th year since the film's release, this production was written by playwright Robert Harling in ten days as a tribute to his sister Susan.
GOYA IN TIJUANA at Court Tree Gallery through May 4th: Brooklyn-based artist Tony Geiger presents a series of paintings that encompass "classical surrealism and more contemporary concerns" while illustrating conflict and the human condition.
RACE AND REVOLUTION: REIMAGINING MONUMENTS at The Old Stone House, through June 14 [Free]: This third iteration of a series that aims to bring the conversation of systemic race and racism from the past into the present displays excerpts from historical documents alongside contemporary works by 16 artists including paintings, drawings, quilts, interactive sculptures, and public art.
HEAVEN, HELL, AND PURGATORY: VISIONS OF THE AFTERLIFE IN THE CATHOLIC TRADITION at Green-Wood Cemetery (Fort Hamilton Gatehouse), Saturdays & Sundays through June 30 [Free]: Morbid Anatomy returns for a second year to Green-Wood Cemetery's historic Fort Hamilton Gatehouse. The museum's latest exhibit explores visions of heaven, hell, and purgatory in the Catholic tradition featuring paintings, photographs, sculptures, historical books, and prints dating from the 17th century to the present. Don't forget to visit the attic where selections from Morbid Anatomy's vast library will be available for perusal. The official launch for the exhibition will take place Friday, April 26 with a special after-hours cemetery garden party.
ON THE (QUEER) WATERFRONT at the Brooklyn Historical Society, through August 4 [Free]: Co-curated by Hugh Ryan and Avram Finkelstein, this exhibition focuses on the lesbian, gay, bisexual, transgender, and queer history of Brooklyn in the 1800s and through World War II. Visitors can expect to see photographs, artifacts and more. Read more here.