Walentas Family's "The David Prize" Will Award $1M To NYC Visionaries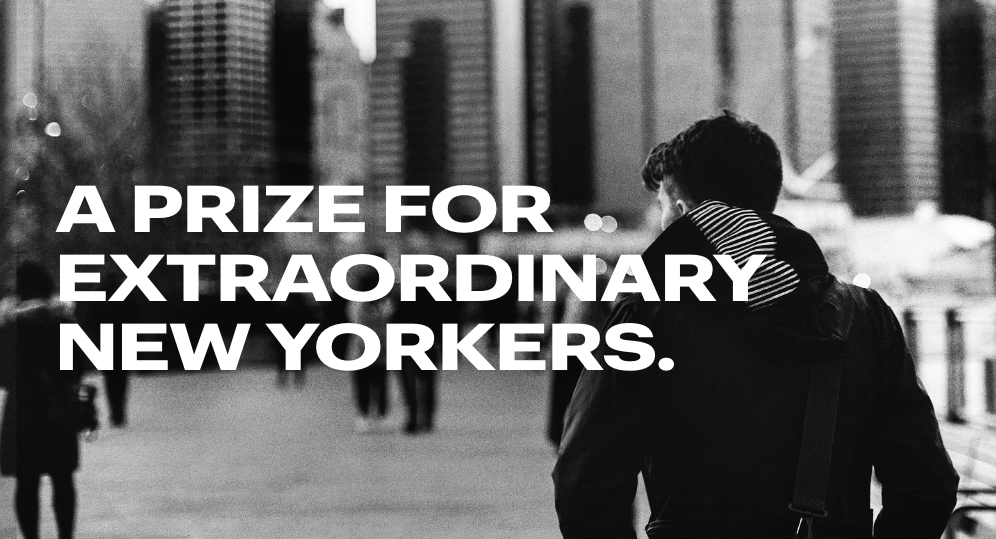 Last week the Walentas Family Foundation announced "The David Prize," a new $1 million award program that will support five innovators working to make New York City a better place.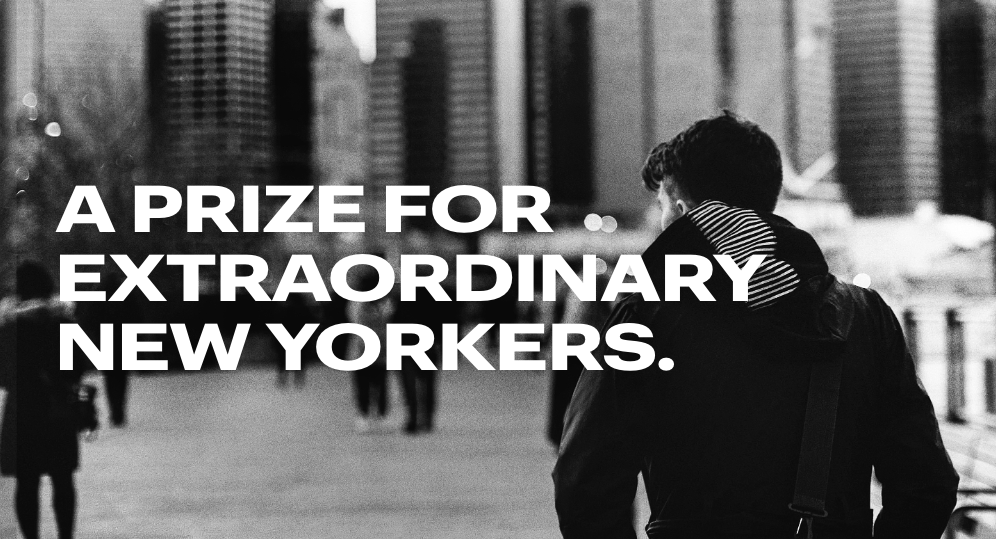 Named after David Walentas, the founder of Two Trees and developer behind 300 Ashland, 325 Kent, and several properties in DUMBO, the award will grant $200,000, "no strings attached," to five winners. The David Prize is open to any individual or group working in the five boroughs and "welcomes those with the grit and vision to change the city for good."
"New York has always been home to dreamers and doers," Walentas said in the announcement. "This prize is designed to ignite the imagination of New York's most curious minds who believe no challenge is too large to overcome…. [O]ur family hopes this prize will express and perpetuate our passion for this city for generations to come." Walentas and his wife Jane launched the Walentas Family Foundation in 2012 to support education, the arts, and civic development in NYC.
Applicants should exhibit "exceptional potential" as well as "creativity and tenacity" in their efforts to improve NYC, whether socially, economically, culturally, or environmentally. "Winners will be risk-takers, think long term about the impact of their ideas, and have a track-record that showcases their ability to get the job done," the announcement states.
New Yorkers working in various disciplines are encouraged to apply, such as the arts, education, health, food, environment and sustainability, entertainment, science and technology, economic and job development, immigration services, social services, etc. The David Prize will recognize submissions that address issues that are unique to NYC.
An advisory group composed of representatives from various sectors throughout the city has been assembled to help with the selection process. The group includes:
Quardean Lewis-Allen – Made in Brownsville
Emilie Baltz
Hannah Calhoon – Blue Ridge Labs at the Robin Hood Foundation
Jimmy Chen – Propel
Mark Dunetz – New Visions for Public Schools
Jill Eisenhard – Red Hook Initiative
Jon Gray – Ghetto Gastro
John Henry – Harlem Capital Partners
Nadia Lopez – Mott Hall Bridges Academy
Betsy MacLean – Hester Street
Atim Annette Oton – Calabar Gallery
Amanda Schochet and Charles Philipp – MICRO
Baratunde Thurston
Dustin Yellin and Gabriel Florenz – Pioneer Works
"The David Prize is an incredible opportunity for applicants who aspire to uplift under-resourced communities and promote social justice," advisory group member Jill Eisenhard of the Red Hook Initiative said in a statement. "From my work in Red Hook, I understand the challenges of securing and retaining the funding and resources to spark positive change in communities. I'm honored to be part of this initiative and look forward to identifying applicants who can launch bold ideas and powerful change in our city."
Submissions to The David Prize will be accepted from September 3 through December 1, 2019. Along with the online application, the submission process will include site visits, in-person interviews, referrals, and presentations. The five winners will be announced in Spring 2020. The winners will receive $200,000 over a two-year period ($100K per year).
To learn more about The David Prize, to apply, or to nominate a candidate, visit  thedavidprize.org. Deadline for applications: December 1, 2019