DUMBO Real Estate News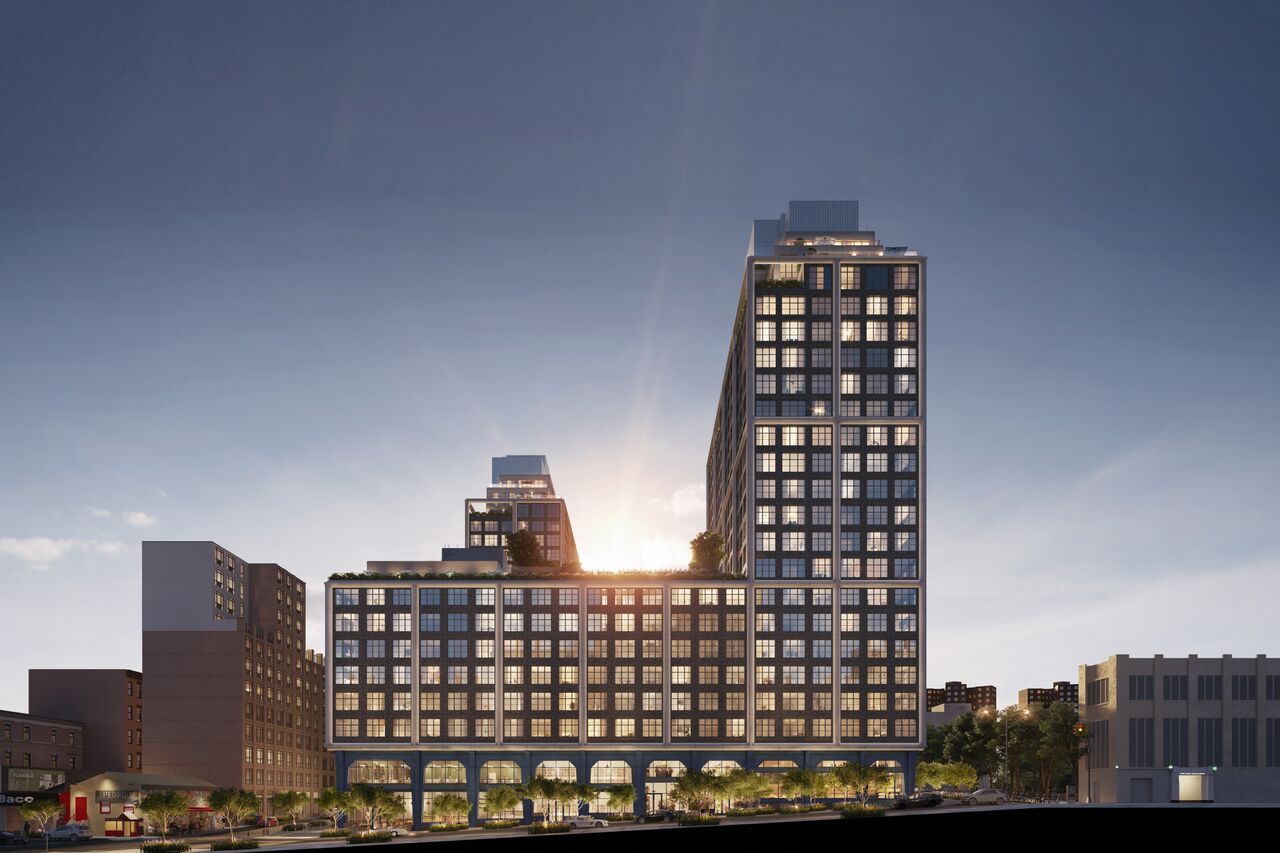 DUMBO – More details and a website have been released for Morris Adjmi's "game-changing mixed-used project" at 85 Jay Street, the site of a former parking lot occupying a three-acre block bounded by Jay, Front, Bridge, and York Streets.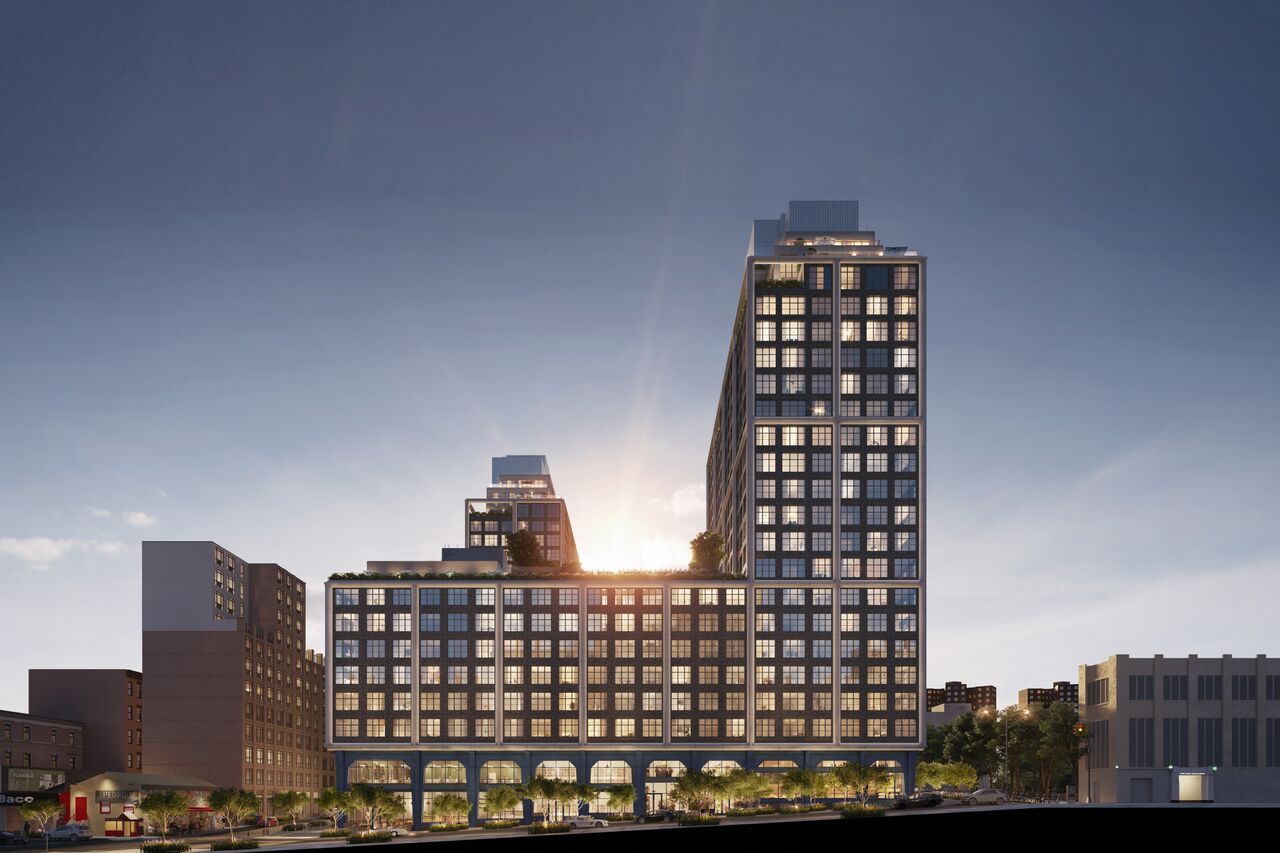 CIM Group, LIVWRK, and Kushner Companies purchased the property from the Jehovah's Witnesses for $345 million in 2016, however CIM Group bought out Kushner's stake last spring. Newly christened Front & York, the full-service building will have a total of 728 apartments, 408 condo units and 320 rentals, according to Curbed.
The residences will be divided between two 21-story buildings. Front & York will feature parking, ground-floor retail, and its own private park designed by Michael Van Valkenburg, acclaimed for his work on the nearby Brooklyn Bridge Park.
Pricing info has not been released yet but sales are expected to launch for the condos later this year.
Two Trees has opened a new leasing office at 67 Washington Street in DUMBO, where the real estate firm has a very strong presence.
Two Trees owns and manages seven residential properties in DUMBO including 60, 66, and 85 Water Street and 25, 30, 65, and 81 Washington Street, leasing studios through two-bedroom apartments featuring floor-to-ceiling windows and a host of amenities.
The company has also developed commercial buildings at 55 Washington, 45 Main Street, and 20 Jay Street. Two Trees focuses on "developing communities," the company's website states, and works to create neighborhoods populated by small, family-owned businesses,  arts and cultural spaces, unique markets, restaurants, bars, and cafés, or "businesses that add substance to the communities they serve."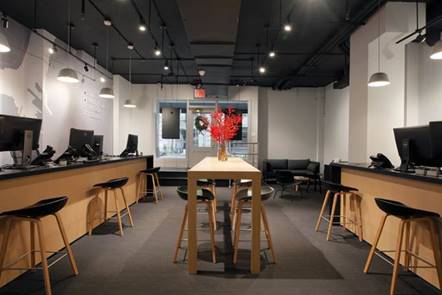 Two Trees Management had a record year with 140 leases signed in 2018 totaling 250,874 square feet in DUMBO, surpassing its 111 deals in 2017. The company has also made its mark elsewhere in Brooklyn, including 300 Ashland in Fort Greene and 325 Kent, the former Domino Sugar Factory, in Williamsburg.
Elsewhere in the neighborhood, a new co-working space will be coming to 10 Jay Street, Crain's reports.
Soho Works, the co-working division of members-only club/hotel chain Soho House, will be opening its third location—and first in NYC—in Brooklyn. The company debuted its first co-working office in 2015 with a 16,000-square-foot location in London. A 22,000-square-foot space in Los Angeles will open soon.
The Brooklyn branch of Soho Works will be approximately 50,000 square feet split between the building's second and fifth floors. Last spring, the company opened DUMBO House at 55 Water Street, a "members' club for Brooklyn's creative community." Occupying the top two floors of the Empire Stores building, the exclusive private club features a garden terrace and 40-foot rooftop pool.