Vote, Vote, Vote, and Vote again, Food, Books, Five Boro Bike Tour, and more
New York's voters can be forgiven for not being able to keep up with all that is happening. Just when you thought you knew what congressional or senate district you live in, that changed this week after New York's highest court tossed out the Democrat-drawn lines over gerrymandering.  It is likely now that there will be two primaries, one in June and another one in August, for the Congress and Senate races unless Albany lawmakers pass a bill to have just one, THE CITY reported.
How many times can NYC residents reasonably be expected to show up to vote in a year? Four or five? No wonder hardly anyone shows up.
In other political news:
State of the City: Mayor Eric Adams held his first State of the City address this week at the Kings Theater in Flatbush, likening himself to FDR.
Adams said he planned to focus on public safety and inequality as key to NYC recovering from the pandemic and to put money into homelessness, policing, and mental health. You can listen to the speech above. Mayor and council have to agree on a budget, which has ballooned to almost 100 billion, by July 1, when the city's fiscal year begins.  
---
Fires:
Firefighter Timothy Klein, 31, of Ladder 170 in Canarsie, died after being critically injured in the fire on Sunday, April 24, at 108-26 Avenue N.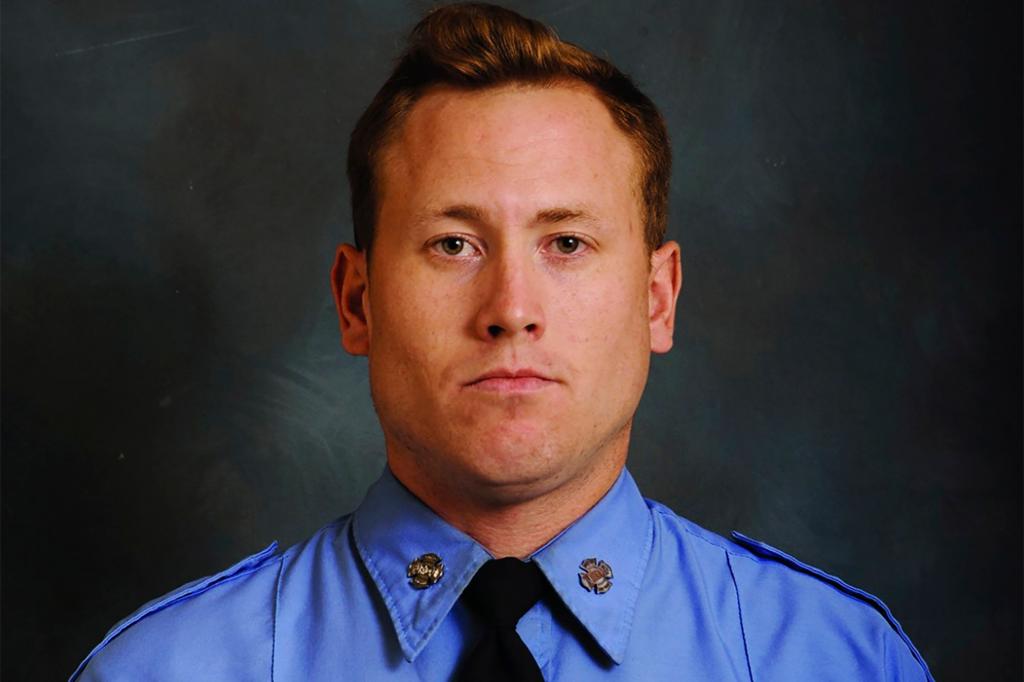 "Timmy was on the board of The Fight for Firefighters Foundation. He was at every build; he was always up to help people," said FDNY Lieutenant John Vaeth. A wake for Klein is being held today at McManus Funeral Home in Brooklyn from 2 p.m. to 4 p.m. and 7 p.m. to 9 p.m. The funeral is tomorrow.
There were many other fires this week, quite a few with injuries. On the last night of Passover, a fire left a family of eight homeless in Borough Park; four neighbors were hospitalized after Monday's fire at Sumner Houses. Even a giant pile of trash caught fire on Earth Day at the recycling facility in Sunset Park; the cause remains unclear.
---
Kids:
---
Transportation:
Open Streets have returned. Below are the new blocks, along with some future opening dates. Other details and more locations here.
New Open Streets in Brooklyn this year
Watkins Street: Street End to Belmont Avenue
North 15 Street: Nassau Avenue to Banker Street
South 1 Street: Berry Street to Wythe Avenue
Buffalo Avenue: St Marks Avenue to Bergen Street (6/18)
West 12 Street: Surf Avenue to Street End (5/21)
Lewis Avenue: Fulton to Hancock Street (6/4)
Graham Avenue: Scholes Street to Montrose Avenue (4/29)
Chauncey Street: Howard Avenue to Saratoga Avenue (7/2)
Benson Avenue: Bay 19 Street to 18th Avenue (7/11)
Duffield St: Metrotech Center to Willoughby St (4/25)
Interborough Express: MTA is holding a public meeting online on May 19 at 6:00 pm about developing the freight line for passenger access to connect Brooklyn and Queens. You can submit questions here.  
Five Borough Bike Tour is taking place this Sunday, May 1. Over 30,000 bicyclists are expected to participate this year. Here is where to cheer and what to avoid if you need to get out and about.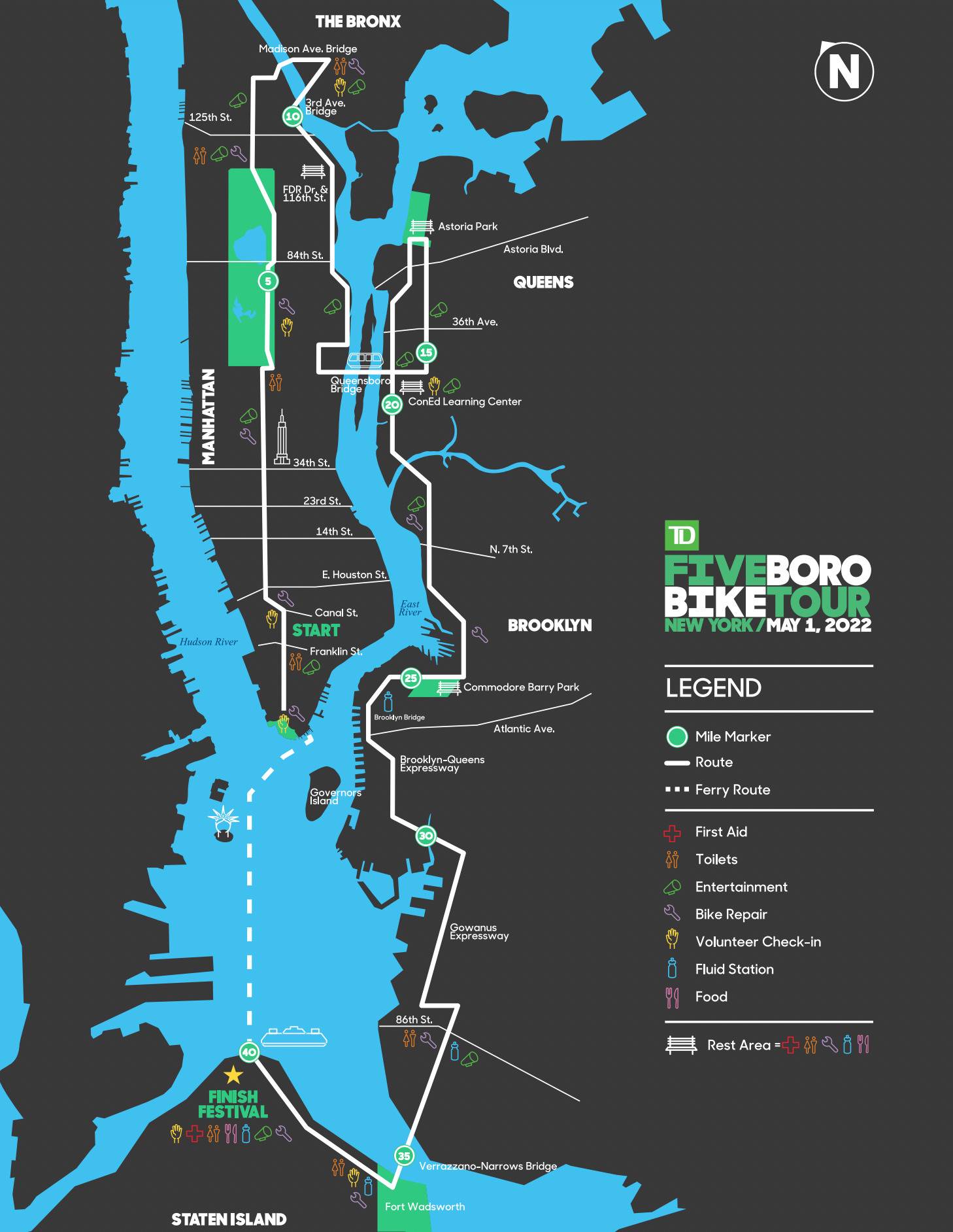 Road closures:
Buses : Several bus routes throughout the city will be affected by street closures throughout the day. Check "Current Service Status" at http://www.mta.info for updates.
Verrazzano-Narrows Bridge (VNB): The Staten Island-bound lower level will be closed from 12:01 a.m. until 7:00 p.m. on Sunday, May 1. The Gowanus/Brooklyn-Queens Expressway (BQE) westbound approach (I-278 West) to the VNB will be closed from 9:00 a.m. to 7:00 p.m. The upper level of the bridge will remain open in both directions throughout the event.
Other closings at the VNB include:
• One Brooklyn-bound lane on the Lower Level from 8:00 a.m. to 7:00 p.m.
• The Bay Street exit from 7:00 a.m. to 7:00 p.m.
• The 92nd Street entrance ramp to the Staten Island-bound lower level from approximately 12:01 a.m. to 7:00 p.m.
• Belt Parkway entrance ramp to the Staten Island-bound Lower Level from approximately 12:01 a.m. to 7:00 p.m.
• The Lily Pond Avenue exit from 7:00 a.m. to 7:00 p.m.

Hugh L. Carey Tunnel (HLC): The westbound Gowanus/Brooklyn-Queens Expressway (BQE) exit will be closed 9:00 a.m. to 4:00 p.m. Traffic exiting the HLC Tunnel in Brooklyn will be diverted to Hamilton Avenue between 9:00 a.m. and 4:00 p.m. The Trinity Place exit in Manhattan will also be closed between 7:00 a.m. and 4:00 p.m.
---
Development & Housing:
Could changes be finally coming to the historic Bed Stuy Armory located at the corner of Jefferson Ave and Marcus Garvey Blvd? The feasibility study to repurpose the historic armory is finally underway, Patch reported. There is an online forum for neighbors to share their thoughts on the project and learn more about the armory's history, which first opened in 1894.
Mayor proposes 1,400 shelter beds to move homeless people off the Streets, an investment of $171 million in homeless services to fund outreach efforts, and add temporary specialized shelters and drop-in centers, NYT reported this week.
Today, there was a groundbreaking on Hanson Place Community Plaza, a 104-unit affordable housing and community complex in Fort Greene for Hanson Place Church Support Corporation, designed by MDG Design + Construction.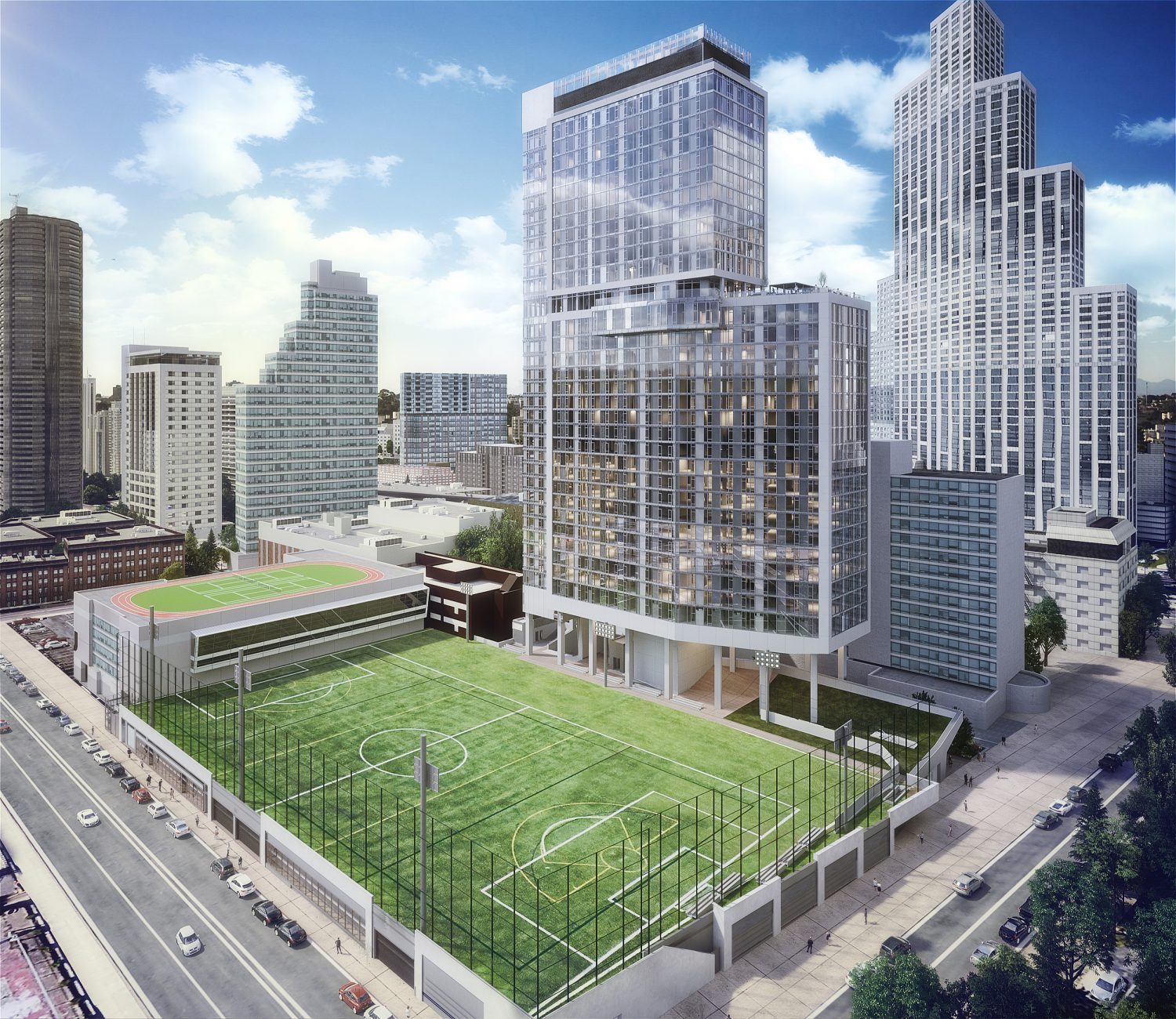 ---
Art & Books:
---
Food:
With so many great spots opening or reopening this spring, it is hard for one to keep up. Here is my roundup of a few recent additions, including Café Fés in Kensington, Aromi in Carroll Gardens, Royal Rib House and Oddly Enough in Bed-Stuy, Laser Wolf, Ensenada, etc.
Eater reporter Luke Fortney reviewed Penne pasta pizza at the Sicilian (229 PPW) in Windsor Terrace.  "Does ravioli have a place on pizza?" He says, "it's honestly not worth asking at this unhinged Windsor Terrace slice shop, which serves up "taco" pies around the clock and a better-than-you'd-think electronic playlist of Taylor Swift remixes." Still, he'll be back for more of its triangular slices topped with penne and buffalo chicken.
---
Weed:
Cannabis Minor. Medgar Evers College holds a free outdoor cannabis education festival (+music) this Saturday, April 30, 10:30 - 5 pm on Crown Street between Bedford and Franklin Aves.
---
Trees:
Tomorrow, April 29, is Arbor Day. You can plant a tree at the Greenwood Cemetery between 2-5 pm.
New York Restoration Project is giving away 2,000 native trees to be planted across the city. You can get yours on April 30, 2022, at Red Hook Farms or on May 14, 2022, by the Flatbush Library. You need to register to get serviceberry, river birch, hornbeam, hackberry, redbud, persimmon, Eastern red cedar, sweetbay magnolia, black gum, black cherry, or swamp white oak at the links above.
You can always request a street tree to be planted - submit a request here.
---
Lastly:
Salon published a piece by Stephanie Golden on how "Running the Park Slope Food Coop newsletter taught me not to believe in conspiracy theories." Dare we wonder.
---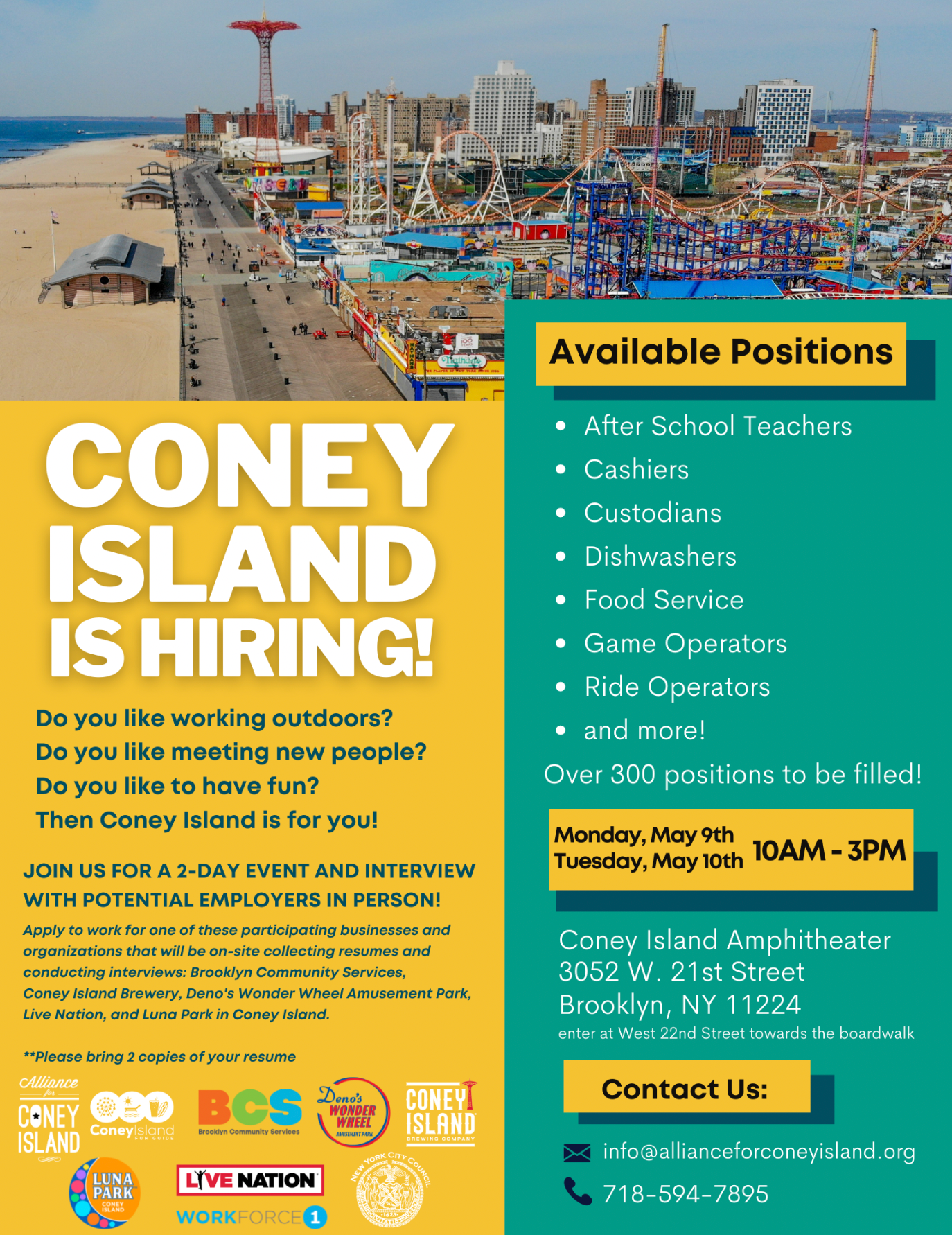 ---