He Was Just a Three Year Old On A Scooter.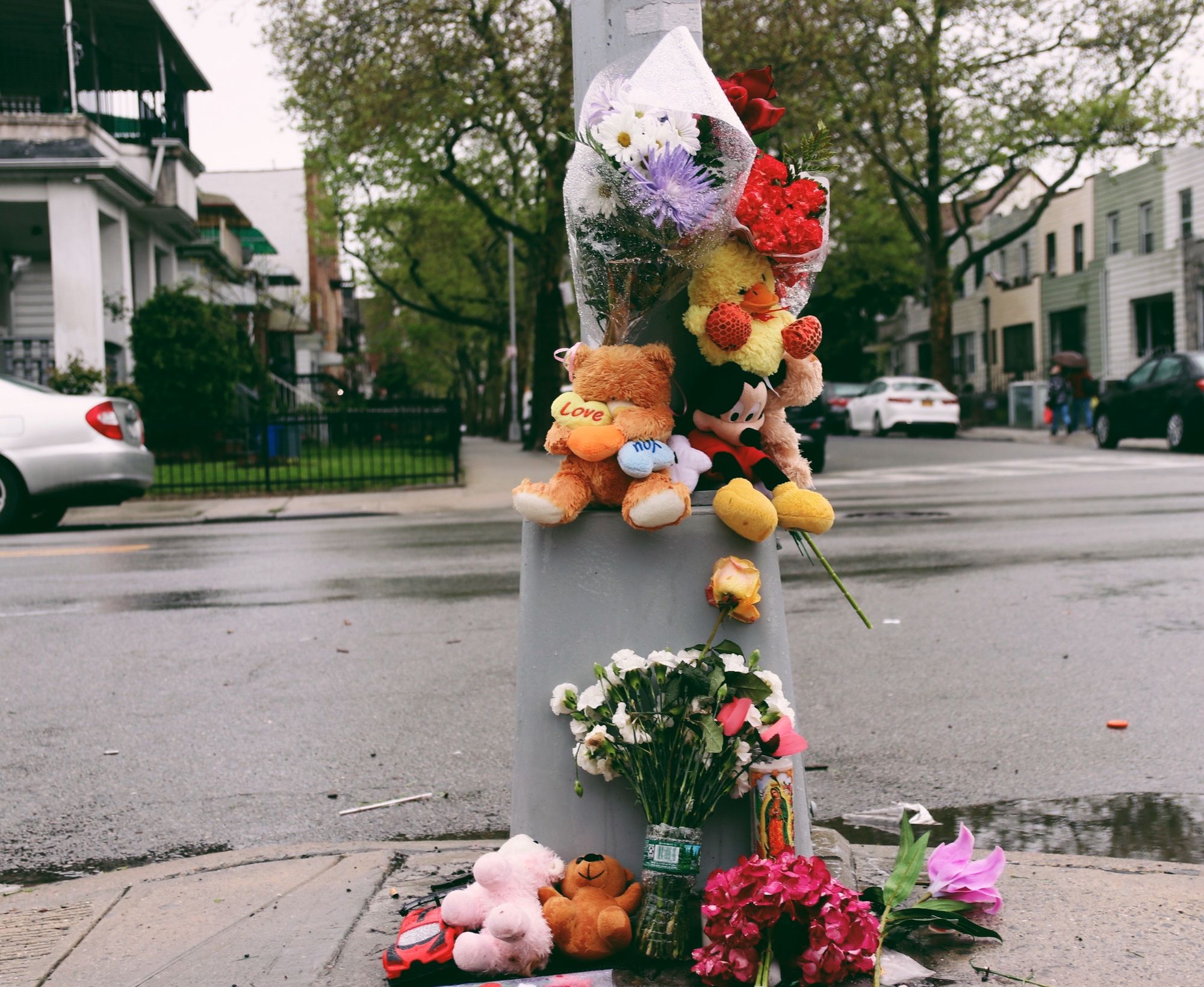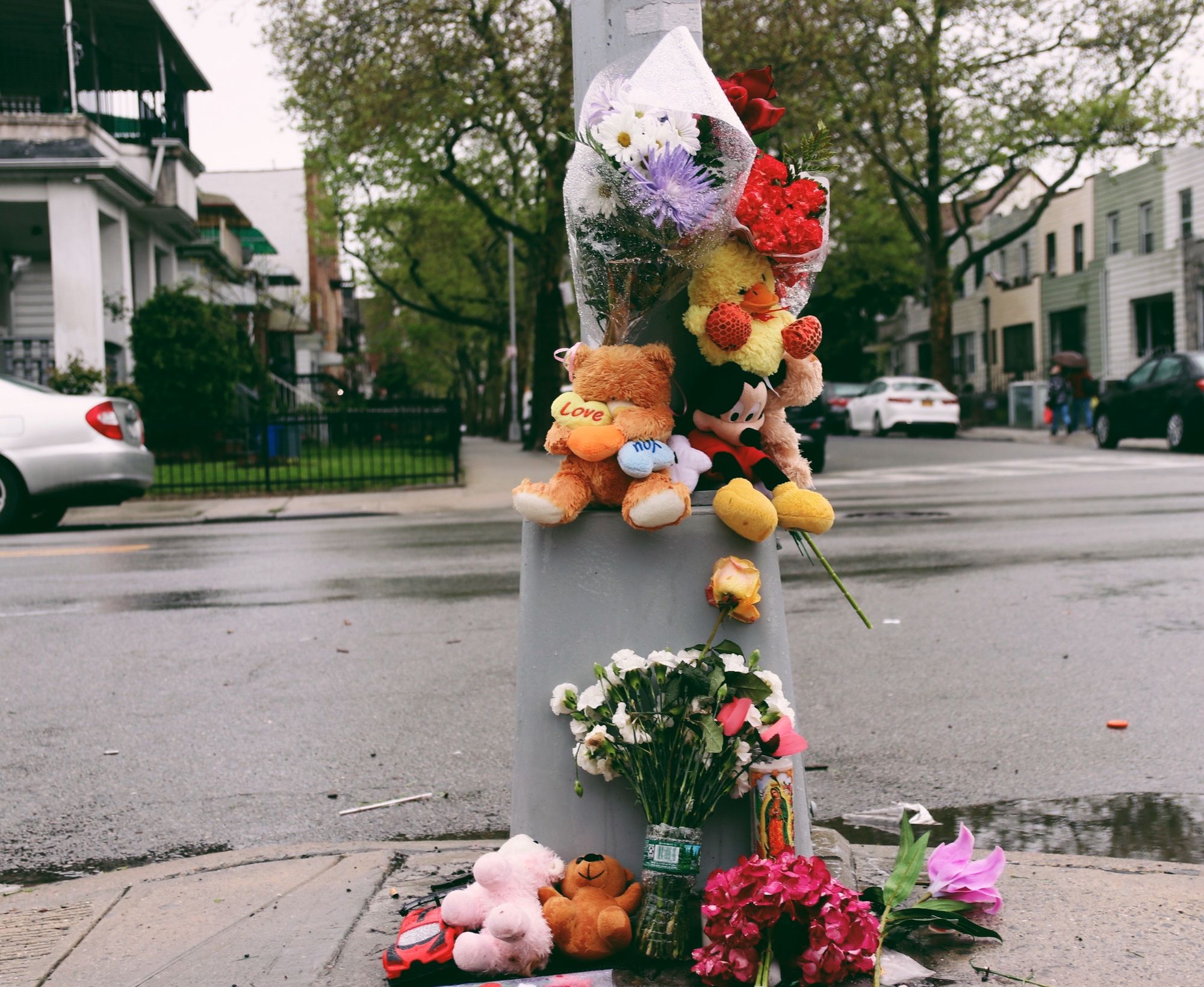 BATH BEACH – Elnur means 'the light.' That is what one woman from Uzbekistan said yesterday at a vigil for three-year-old Elnur Shavkator who was killed by a van while crossing the street on his scooter last week. "Now, the light is gone," the woman said.
Local politicians, street safety advocates, and members of the Bath Beach community gathered on the corner of Bay 25th Street and Benson Avenue yesterday to remember the young boy that was killed. The grieving family of the boy was not in attendance. After all, they had buried their child a day before and were preparing to begin the holy month of Ramadan.
"Our hearts are broken. We should not be burying three-year-olds," Council Member Mark Treyger said. "Elnur should be alive with his family… this is not an accident. This is an unspeakable and preventable tragedy."
On May 2 at around 12:45 p.m., Elnur was crossing the street on his scooter. His mom was nearby. At that time, 61-year-old Johnny Gonzalez was driving a 2011 Chevy Skittles van, that was heading south on Bay 25th Street. He was making a right onto Benson Avenue when he struck Elnur who was on his little scooter crossing Bay 25th Street. Cops arrived to find Elnur pinned under the van. He was taken to the hospital where he was pronounced dead.
"I want to say that I find it preposterous that there are those who have said that somehow the child or his family was responsible," Treyger said angrily. "Let's put things into context. A three-year-old with a scooter versus a driver with a multi-ton vehicle in an intersection that the City knew for years was highly dangerous and problematic."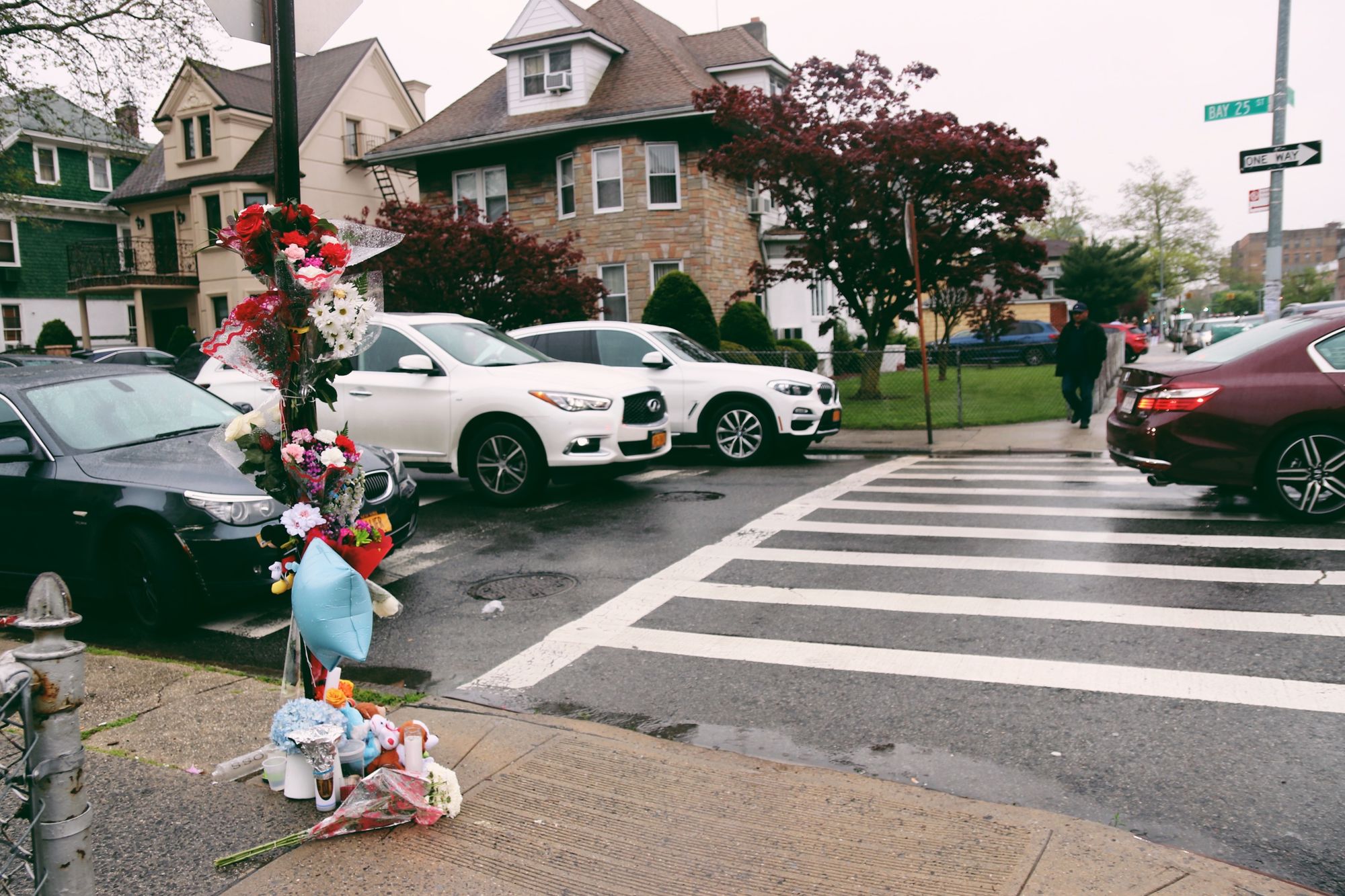 Member of Families for Safe Streets Jane Martin-Lavaud choked on her words when speaking about losing a loved one. She had lost several members in her family, including her daughter, to traffic crashes.
"When we come to a site like this where a three-year-old has been lost, it takes me back immediately to the day I lost my daughter. She was 24," Martin-Lavaud said. "But a child is a child. A child is someone you invest everything you have into. You give your lives and have expectations which are not unreasonable; for them to go to school and grow up and be functioning participants of society."
Assembly Member William Colton echoed the sentiments and said this was one gathering nobody should be a part of.
"We are in the midst of rain and it is like tears that are coming down upon all of us because of a loss of a young innocent child so tragically taken away from his family because of rules and bureaucratic guidelines that somehow confronted and contradicted common sense," he said.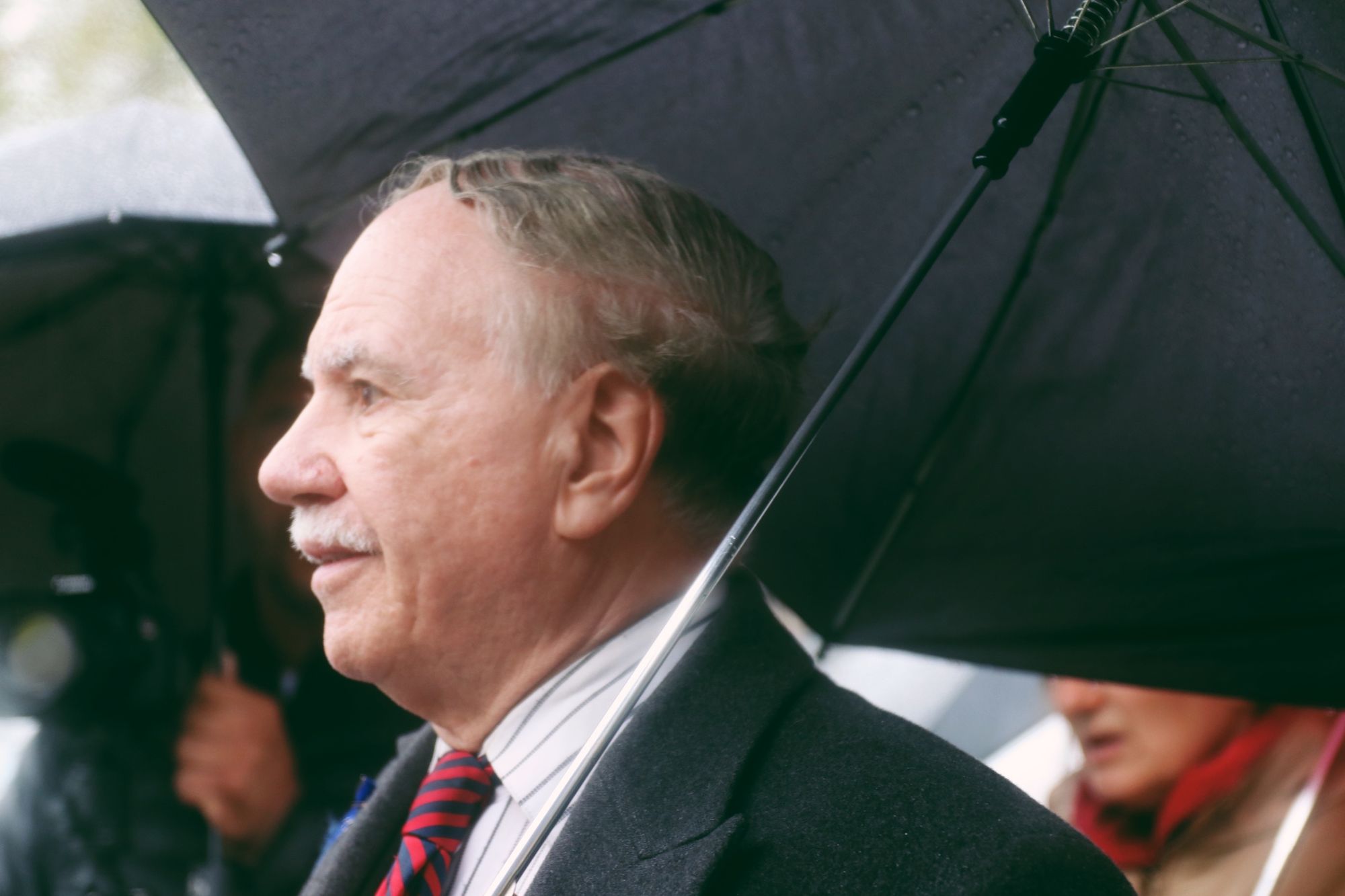 Community member Fatima Maltinova said the tragedy hurt home. She then said some words in Russian, which Treyger then translated.
"Young Elnur's life was taken. Elnur could've grown up to be a politician, a doctor, a lawyer," she said. "It's also outrageous that the driver himself would dare to assign blame to a three-year-old on a scooter."
State Senate Andrew Gounardes shared similar thoughts and said drivers need to be held responsible.
"Yes we need to push the Department of Transportation to be responsible… but we also have an obligation as drivers, as pedestrians, as people who live and walk on these streets to take ownership for ourselves, as well to make sure we drive safe," he said.
The intense pouring rain was not enough to stop dozens of community members from grabbing their umbrellas to gather on a solemn day to grieve a child.
"Our hearts are heavy, but we understand we must turn pain into purpose. We must double down on our efforts to make our streets safer for all of our children, our moms, our families, our seniors," Treyger said. "This is one neighborhood made up of good people that deserve to live in safety and peace."
On Tuesday, May 7 at 12 p.m. on the steps of City Hall, Families for Safe Streets will gather with advocates and elected officials to declare a state of emergency for Vision Zero.