Could Traffic Calming Measures Have Saved 3-Year-Old Killed By Van?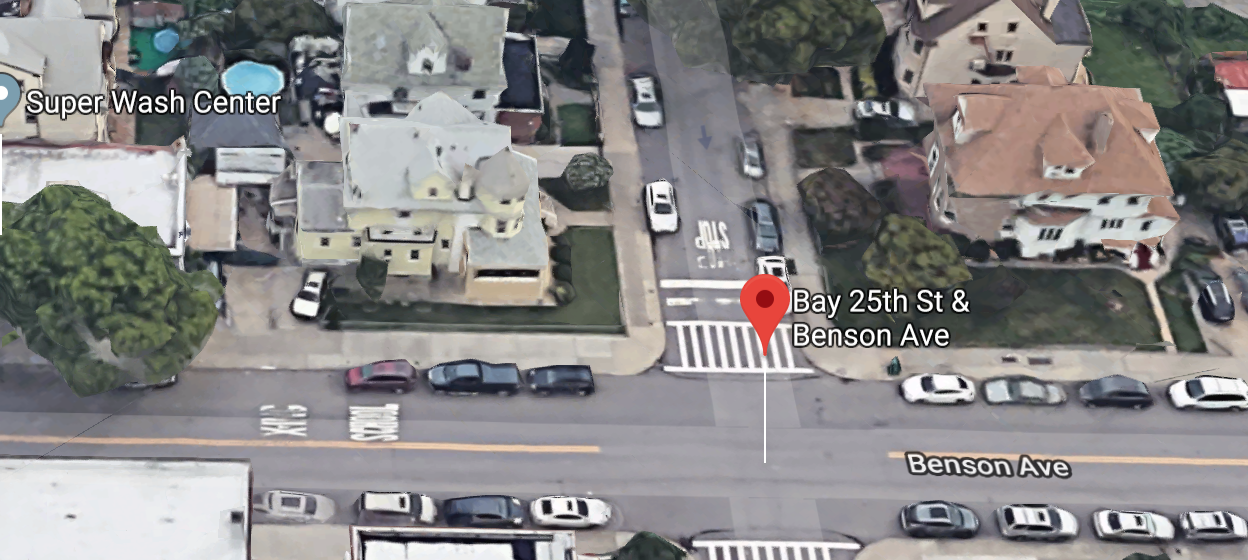 BATH BEACH – A three-year-old boy was crossing a marked crosswalk on his scooter. Then, a van attempting to make a right turn, ran over him, killing him. The boy's death could have been prevented with traffic calming measures, advocates say.
On April 2 at around 12:45 p.m., three-year-old Emur Shavkator was crossing the street on his scooter. His mom was nearby. At that time, 61-year-old Johnny Gonzalez was driving a 2011 Chevy Skittles van, that was heading south on Bay 25th Street. He was making a right onto Benson Avenue when he struck Little Emur who was on his little scooter crossing Bay 25th Street.
Cops arrived to find Emur pinned under the van. He was unconscious and unresponsive with trauma to his head and torso. He was taken to Coney Island Hospital and was pronounced dead. Gonzalez stayed at the scene and was arrested and charged with Failure to Yield to Pedestrian and Failure to Exercise Due Care.
The NY Post was able to speak to Gonzalez who blamed Emur's mother for the death, telling the Post, "I can't understand why the mother left that little kid unattended on a scooter and he attempted to cross where there is active traffic."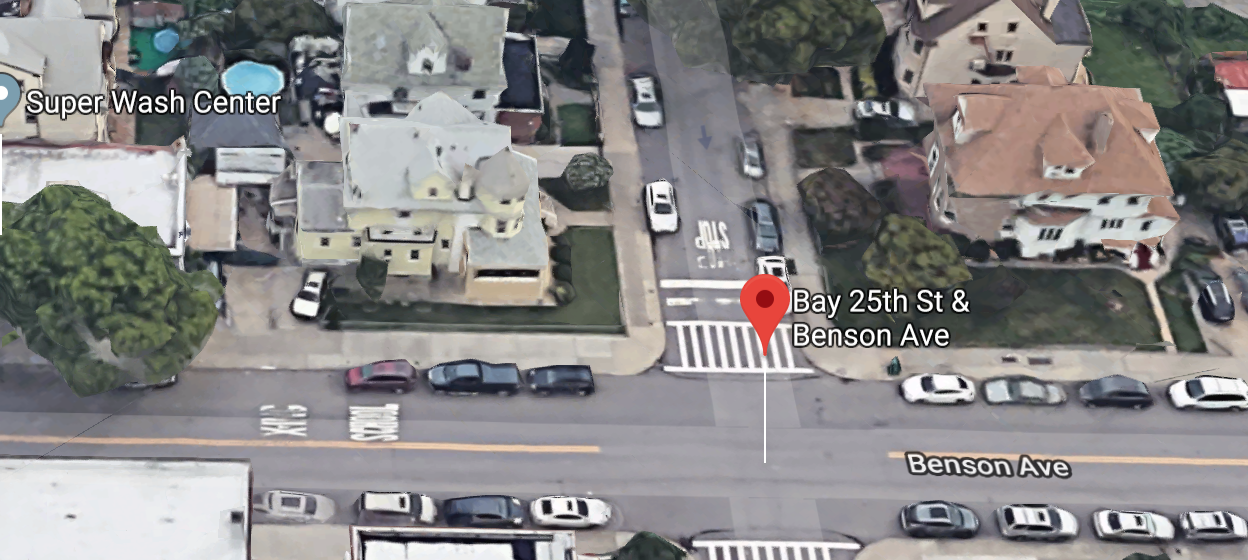 "I don't know where he came from… He came into my blind spot from somewhere because he wasn't at the crosswalk," he told the Post. "This is going to be with me for the rest of my life… Every May 2nd, I'm going to be doing a lot of crying. I gonna light a candle. I'm going to go to church now and pray."
"I am heartbroken to learn that a three-year-old has died and his mother is seriously injured after being struck by a van at Bay 25th Street and Benson Avenue in Bath Beach," Treyger said. "This is an unspeakable tragedy, and my thoughts are with this family and all those who know and love them. There are far too many families in this community and citywide who have lost loved ones – kids at play, beloved grandparents, neighbors, coworkers – to traffic violence."
"Our streets need to be safe for pedestrians, cyclists, and little kids on scooters. We are still waiting for further details from the precinct, but we have known for years that drivers regularly disregard this stop sign," he continued.
According to Treyger, he has been requesting traffic calming measures at the Bay 25th Street and Benson Avenue intersection since 2014, "including submitting multiple requests for traffic signals which were denied by the City's Department of Transportation."
The Department of Transportation told Bklyner: "There have been no fatalities or serious injuries at this intersection going back to 2013. DOT is looking into potential safety enhancements here, and we will also be opening a new signal study."
Amy Cohen, a member of Families for Safe Streets, a fierce advocate, and a mother whose son was killed by a van outside their Park Slope home in 2014 agreed with Treyger and said Little Emur's death could have been prevented.
"It's time to say enough is enough. For too long, NYC's Vision Zero policy has relied upon individuals begging for safety on a street-by-street, intersection-by-intersection basis," Cohen said. "If we're going to get serious about eliminating traffic deaths, we need a new approach. We need a Vision Zero policy that makes safe streets a matter of course."
A vigil for Emur will be taking place at the site of the crash this Sunday, May 5 at 6:30. All are welcome.