'This is Outrageous': Local Pols React to Con Ed Power Outages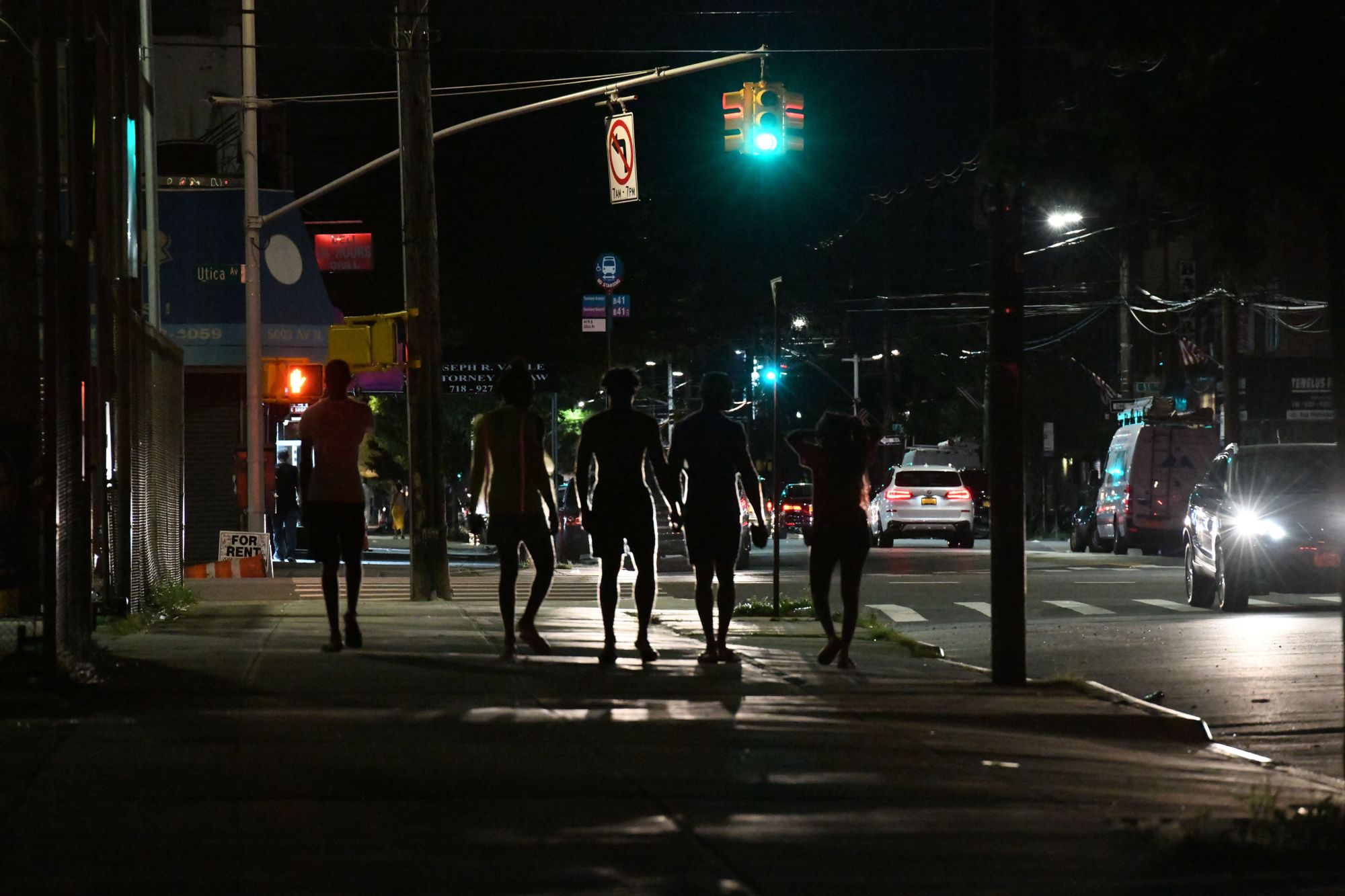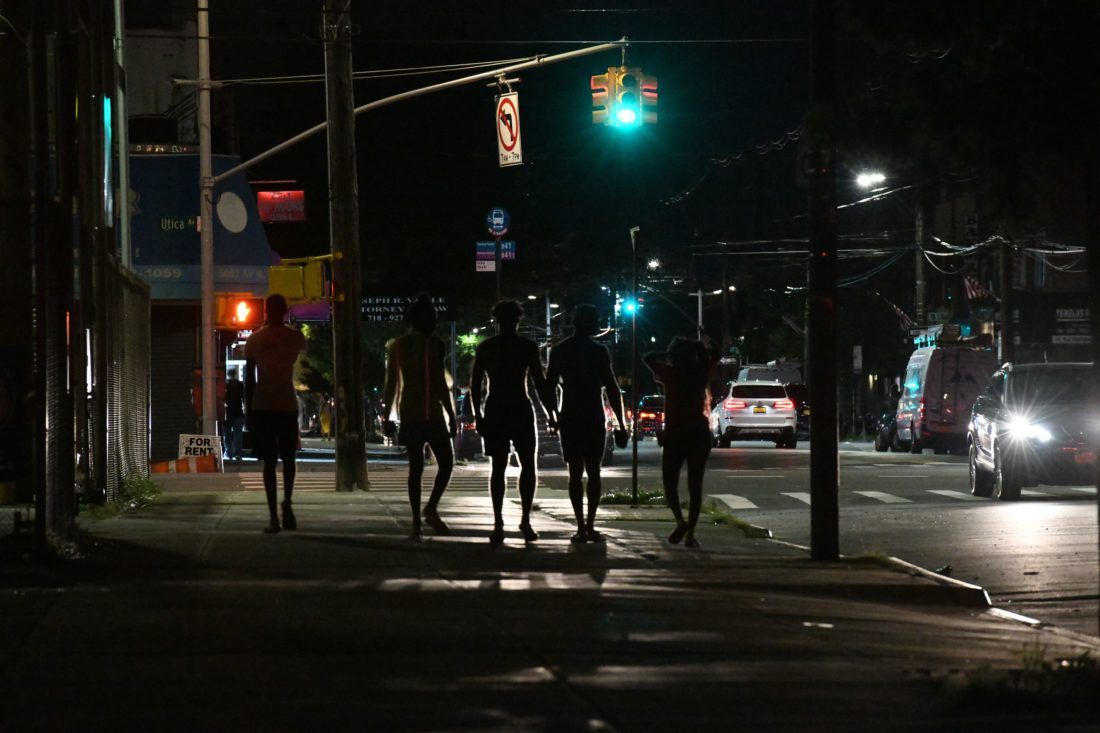 SOUTHEAST BROOKLYN — Con Ed turned the lights out in pockets of Brooklyn, where local politicians have in recent days put the company that power most of New York City on blast.
On Sunday, Con Edison intentionally cut off power for more 50,000 people in the New York region, disproportionately in southeastern Brooklyn, specifically 32,000 customers across Marine Park, Canarsie, Mill Basin, Bergen Beach, and Flatlands, as well as part of Flatbush.
The situation drew the mayor's ire and left residents wondering why Con Ed had chosen the areas that they did to shut off power.
"This is outrageous," Public Advocate Jumaane Williams, formerly a Council Member representing Flatbush, East Flatbush and other neighborhoods, said Monday morning in a video posted on Twitter. "Con Edison, you have so many questions that you have to answer. … You have failed this city multiple times."
Council Member Robert Cornegy — who represents Bed-Stuy and northern Crown Heights and is running for Brooklyn borough president — said the power outages in Brooklyn "represent a shocking display of indifference from Con Edison."
"Intentionally cutting the power to 30,000 Brooklyn residents in their attempts to resolve an issue they should not have had in the first place, is yet another major misstep on the part of ConEd," he said Monday in a statement. "ConEd just last week claimed to be preparing for this heat wave, and admitted that other outages may occur. This is simply unacceptable."
Council Member Alan Maisel, who represents Bergen Beach, Marine Park, Mill Basin and parts of East Flatbush, told THE CITY that many of his constituents were caught off guard by the lack of notice given to them about intentionally cutting off power.
"A lot of people were caught flat-footed," he said. "They didn't realize this was a possibility."
"We need to know how Con Ed is picking winners and losers in this situation,"  Council Member Justin Brannan, who represents Bay Ridge, Dyker Heights and neighboring areas, told Gothamist.
State Senator Andrew Gournades, who also represents southern Brooklyn, where many of the outages occurred, said in a statement that since the heat wave "was not an unforeseeable circumstance" Con Ed "should have been more prepared and must restore power to the affected areas immediately."
"This cannot happen again," he added.
Council Member Mark Treyger, who represents parts of southeastern Brooklyn, told the Brooklyn Daily Eagle that Con Edison's "excuses don't even meet the laugh test."
Earlier in the day, Mayor Bill de Blasio had called for an inquiry into Con Ed, said he "can't trust" the company and suggested the city should find a way to potentially switch power providers.
"It's very clear we have to question whether Con Ed, as it's structured now, can do the job going forward or whether we need to go to an entirely different approach," he said at a press conference in Mill Basin.
Later, on 1010 Wins, the mayor continued to vent his frustration with Con Ed.
"What I constantly get from Con Ed is they won't give us a timeline, they won't give us details," he explained. "It does not instill confidence. They have a lot of personnel and they certainly have shown over the years that they can respond to things quickly."
The power outages in Brooklyn continued Monday, with new buildings left without power as rain poured in the city Monday during rush hour, when several streets were flooded. On Monday evening, for example, 78 units were without power in Prospect Lefferts Gardens, according to Senator Zellnor Myrie, who represents the area.
He said late Monday night that he is "disgusted and infuriated" at how his constituents had been "treated by @Conedison."
"We will neither accept nor forget what has transpired over the past 24 hours," he added.
Assembly Member Diana Richardson, who represents Prospect Lefferts Gardens as well as Crown Heights and Flatbush, while with residents affected by the power outages said on Facebook that "it is evident that the residents of the #43rdAD will have to create their own emergency response plan for the future."
Power was restored by the morning in Prospect Lefferts Gardens, according to Con Edison.
On Tuesday morning, some in other parts of Brooklyn were still without power, with 6,443 Con Ed customers without service throughout the five the boroughs. According to Con Ed's map of outages as of 6 a.m., 13 customers were without power in Mill Basin, 25 in Flatlands, ten in Bergen Beach, eight in Bay Ridge, nine in East Flatbush, seven in Flatbush, nine in Canarsie, six in Gravesend, five in Borough Park, four in Dyker Heights, five in Bed-Stuy, four in East New York, three in Midwood as well as three in Park Slope.