The Pavilion No More, We Give You NITEHAWK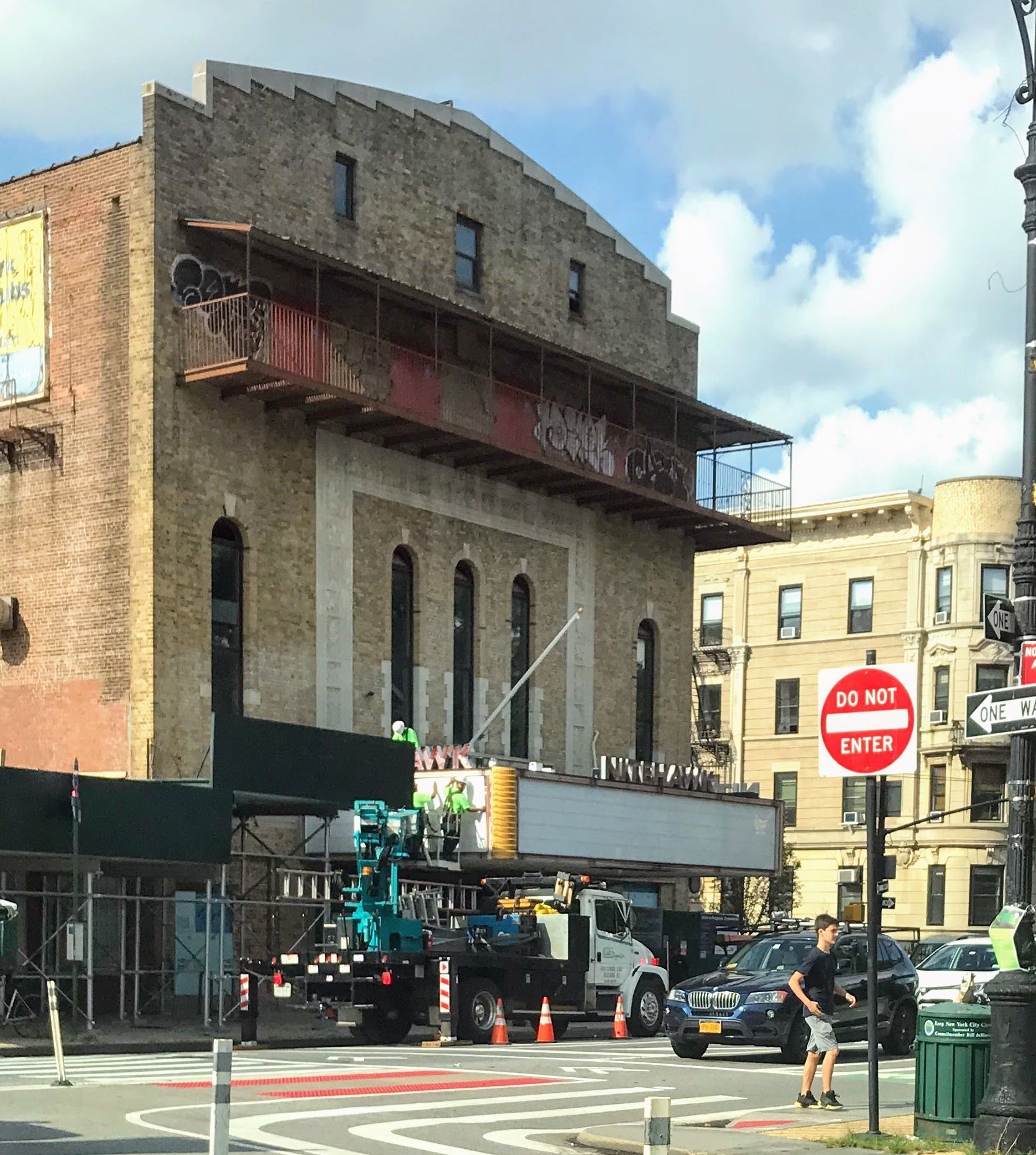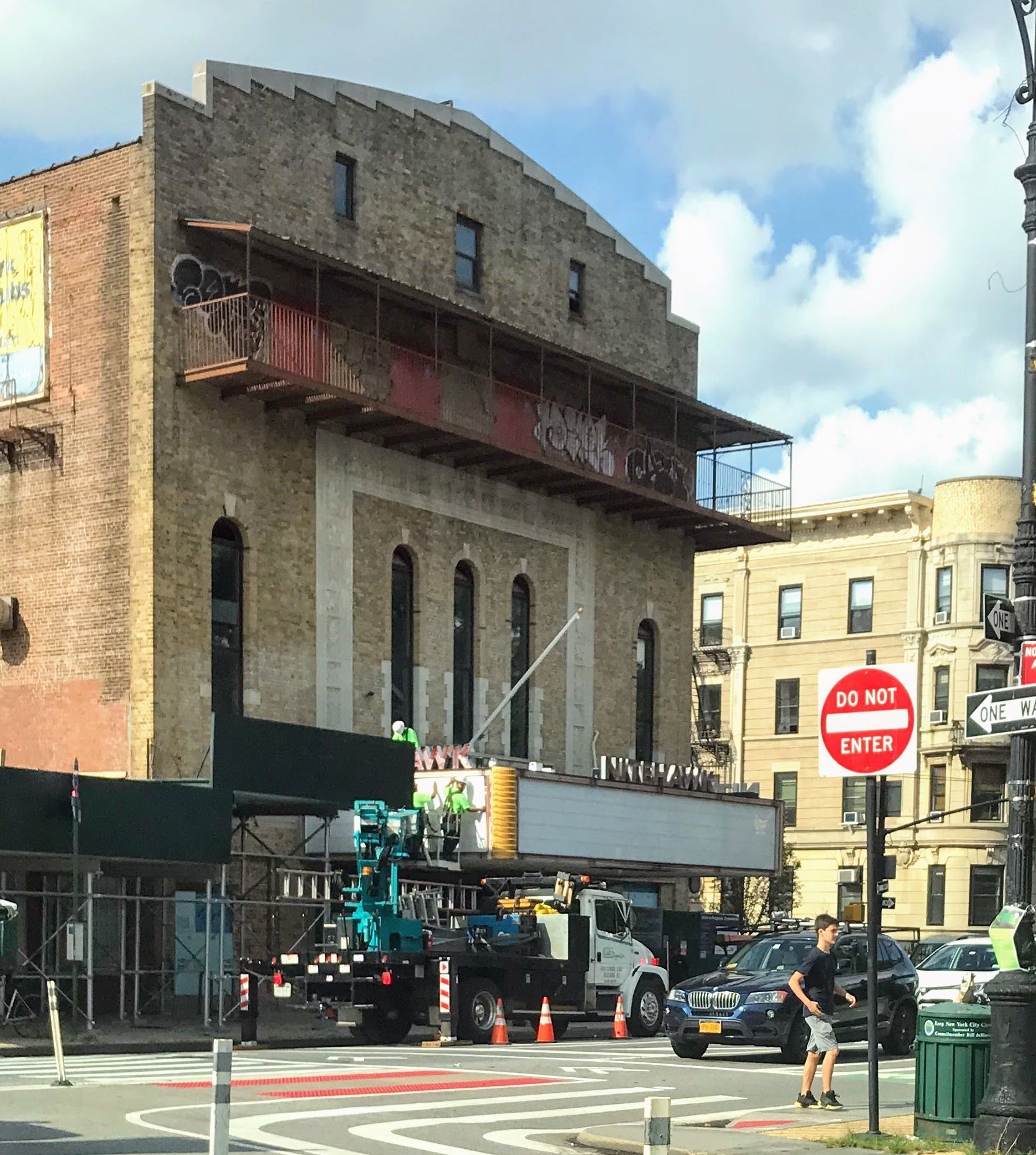 PARK SLOPE – The Pavilion sign came off the marquee this morning, and Nitehawk went up! Last time that happened was when Sanders became The Pavilion in 1996.
Renovations of the movie theater are on track to open in October, pending some inspections, the company tells us.
We will have more for you soon, in the meantime, take a look at what used to be possibly the worst movie theater in Brooklyn – history, courtesy of the New York Times, and some musings from the last night at the Pavilion before it shut down for renovation.
And yes, Ample Hills is also slated to open – on the circle next to the theater: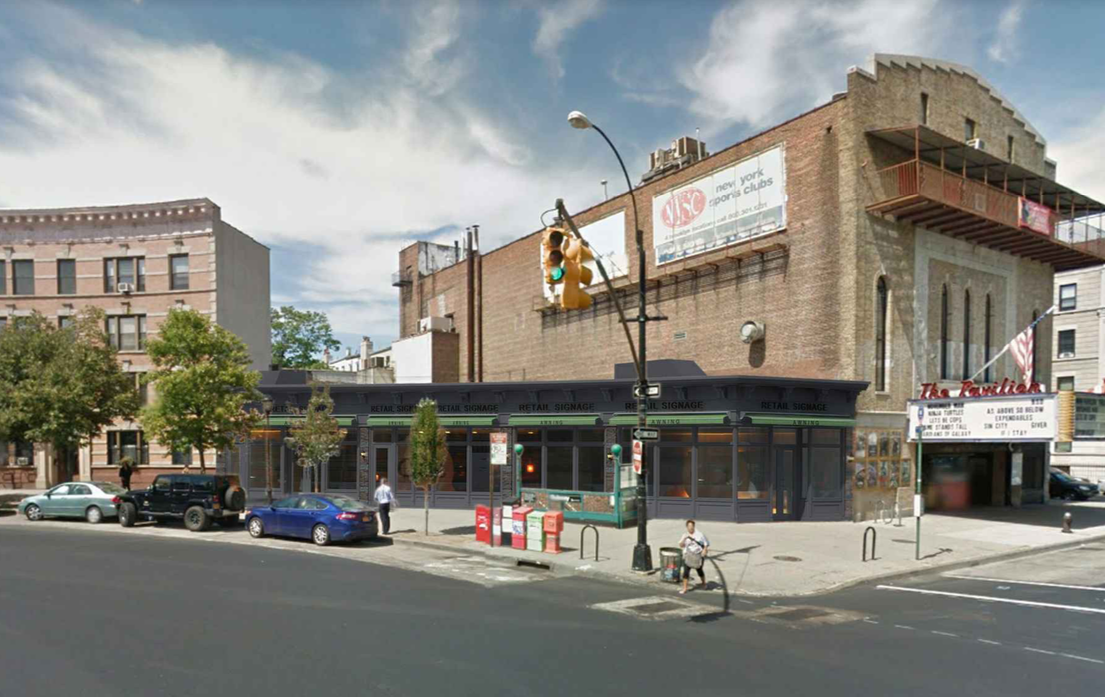 "This space housed an ice cream parlor in the 1930s, and it seems like a natural fit for us to perpetuate the legacy of a place where people can come together and enjoy ice cream with their friends and family. We started the company with an ice cream cart in Prospect Park, and it's a dream come true to have our business come full circle with this historic location," Brian Smith and Jackie Cuscuna, the husband and wife team behind Ample Hills, said back in January when they signed the lease.