Ample Hills Creamery Coming To Vacant Spot Next To Pavilion Theater
PARK SLOPE – Just last week it was announced that the Landmarks Preservation Commission (LPC) approved Hidrock Properties' plans to restore the single-story retail space beside the former Pavilion Theater across from Prospect Park.
Today the owners of the popular, Brooklyn-based Ample Hills Creamery announced that they've signed a lease at the space located 192 Prospect Park West.
"We are thrilled to open an Ample Hills in Prospect Park West, and continue to share our ice cream with the Brooklyn community that has supported us from the beginning," Brian Smith and Jackie Cuscuna, the husband and wife team behind Ample Hills, said in the announcement.
"This space housed an ice cream parlor in the 1930s, and it seems like a natural fit for us to perpetuate the legacy of a place where people can come together and enjoy ice cream with their friends and family. We started the company with an ice cream cart in Prospect Park, and it's a dream come true to have our business come full circle with this historic location," the pair added.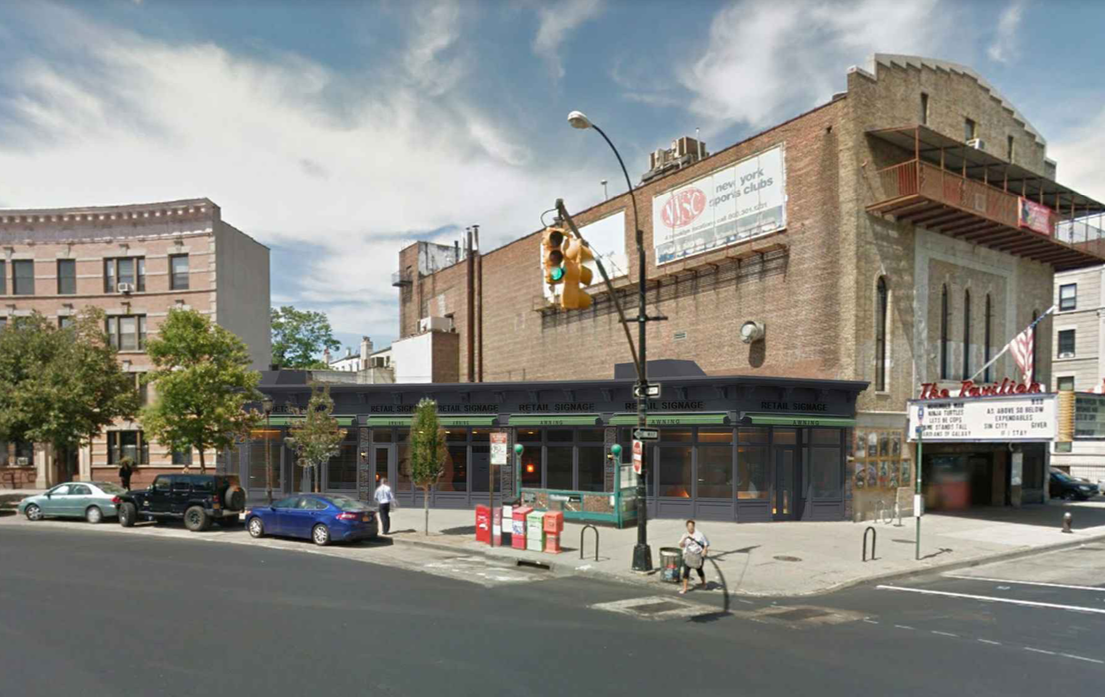 Smith and Cuscuna opened their first brick-and-mortar Ample Hills location in Prospect Heights in 2011. They will launch a storefront/factory in Red Hook this summer.
The 192 Prospect Park West outpost will mark their sixth location in Brooklyn.