Landmarks Approves Plan To Restore Retail Space Beside Pavilion Theater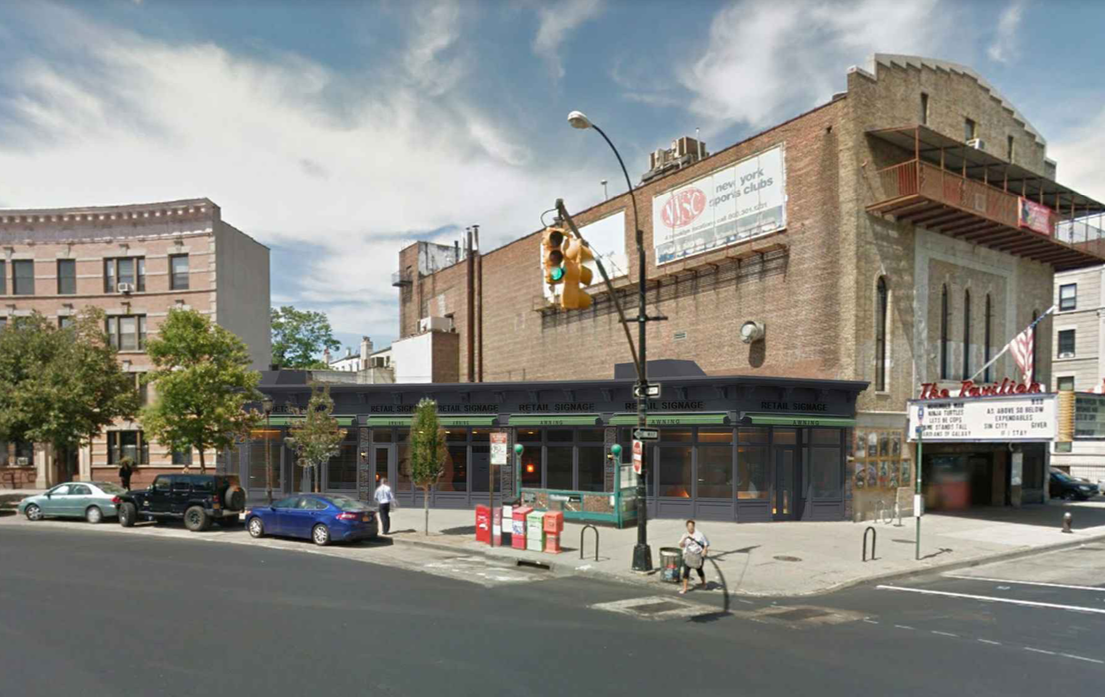 PARK SLOPE – The Landmarks Preservation Commission (LPC) approved plans to restore 192 Prospect Park West, a single-story retail space beside the former Pavilion Theater situated across from Prospect Park.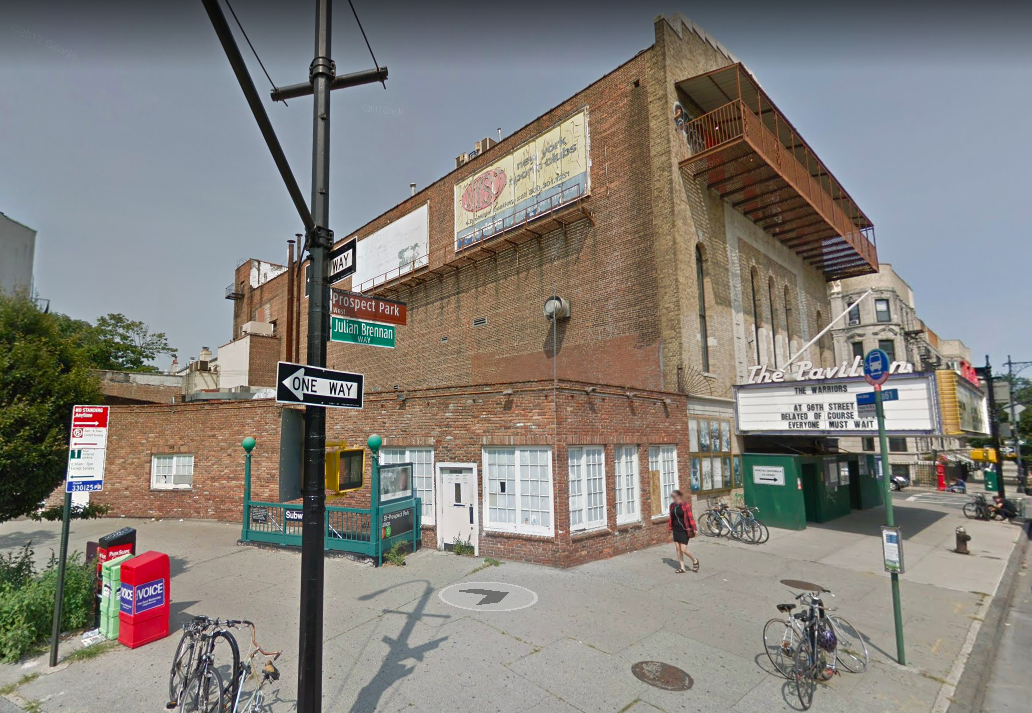 Back in 2014, neighbors grew concerned when designs emerged showing a six-story condo building at 188 (the Pavilion Theater) and 192 Prospect Park West between 14th and 15th Streets. In 2015, the LPC approved a six-story residential building on the site—with condos and a smaller theater, Brownstoner reports.
However, at a LPC presentation Tuesday morning, Hidrock Properties revealed its plans to restore the long vacant one-story building located at 192 PPW "to how it looked in the early 20th century" and use the space for retail, according to The Real Deal. Window and door openings and a bracketed cornice will be reconstructed, Brownstoner says of some of the restoration plans.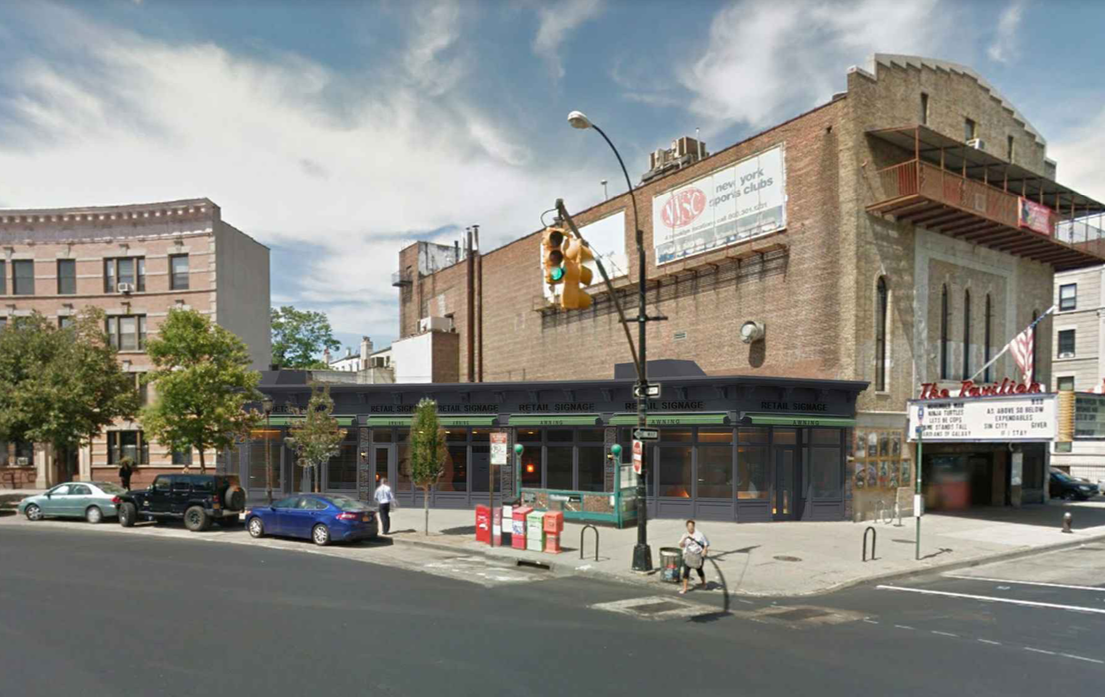 Hidrock purchased 188 and 192 Prospect Park West in 2006 for $16 million, Brownstoner notes, selling the theater portion in 2016 for $28 million to an investor group that is leasing the space to Nitehawk Cinema. The Nitehawk theater space is currently under renovation and is slated to open in the Spring.
Located in the Park Slope Historic District Extension, 192 PPW was built between 1922 to 1923, according to Brownstoner, and was home to the restaurant Circles before it closed in 2007.
The retail portion of the project is estimated to be completed by the end of this year, The Real Deal notes.
See Hidrock Properties' presentation to the Landmarks Preservation Commission here.