Exploring The Pavilion's Dark Secrets One Last Time
For years, the Pavilion Theater on Prospect Park West was the cinema we loved to hate. Since the theater re-opened in 1996, neighbors watched its steady decline  — sticky, gum-spackled floors, broken heaters in the winter, rats roaming the screening rooms (that happened to me twice), ripped upholstery, broken toilets, and more.
But Tuesday night, 800 neighbors said goodbye to the stalwart theater at Nitehawk Cinema's 'Pour One Out For The Pavilion' party, armed with popcorn, beer, and a heaping dose of nostalgia.
Hannah Frishberg from Park Slope summed it up perfectly. "It's a shithole, but it's my shithole," she said while wandering the halls.
At the free event, partygoers were encouraged to explore the entire theater uncensored, including unlocked theaters, secret back rooms, rickety fire escapes, and unguarded rooftops.
While the theater teemed with neglect — musty shag carpeting, broken ceilings, trash, rotting antiques and ripped furniture, the theater's former beauty shone through like gold under a layer of dust.
In early September, Nitehawk Cinemas, a Williamsburg-based dine-in film center, announced plans to renovate and re-open a new multiplex at the Pavilion theater. Renovations are expected to take roughly a year and cost less than $10 million, according to Nitehawk Cinema's founder Matthew Viragh.
"How rare is it to save a theater in New York, and not make it into a Duane Reade or a Starbucks?" Viragh told the New York Times.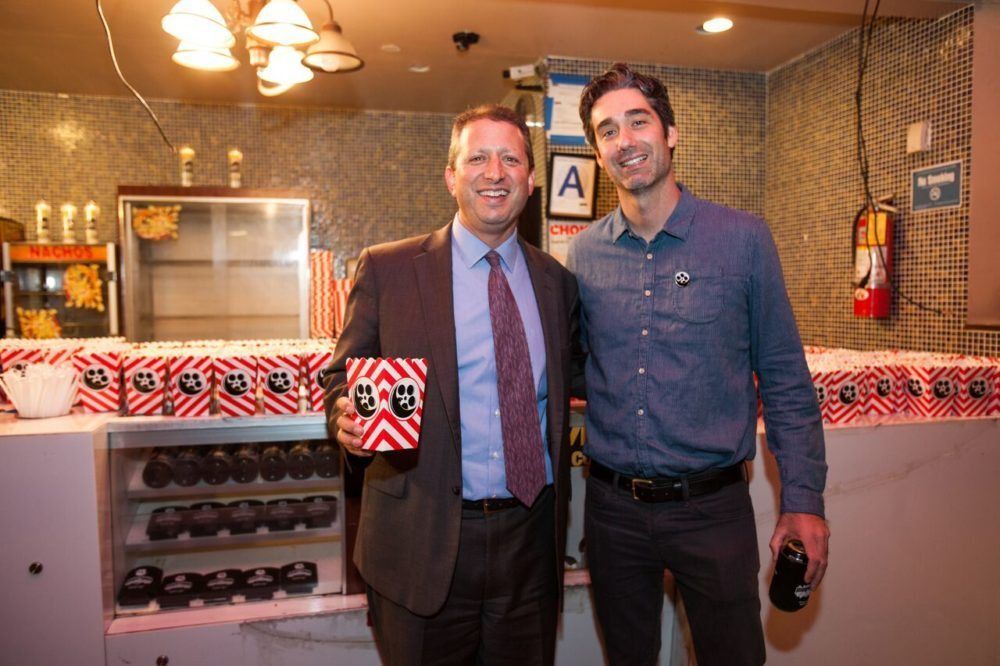 "This is a victory for community activism and partnership," wrote Lander, who came to pour one out last night. "Together with neighbors, we pushed to save the theater, and make sure any renovation/development respected the historic character of the neighborhood."
As we wandered up staircases and poked into dark corners, we met many characters from the theater's past and future as people raided lockers and storage areas for sentimental knick knacks.
"I've always wanted this to be what Nitehawk is," said former manager Ross Brunetti, as he laughed off absurd memories from his Pavilion management days. "One time I had to go out and buy toilet paper with my own money because the theater was so broke."
Brunetti and another former Pavilion cohort now work at Nitehawk Cinemas.
Ditmas Park local Orlando Lopes is a theater historian, memorabilia collector, and soon-to-be tour guide at the Kings Theater. Lopes, who just turned 60, has an encyclopedic knowledge of every movie theater that's ever been open, torn down, or celebrated.
Before the Pavilion went digital, Lopes remembers discovering the theater as 'The Sanders' (opened in 1928) when he was nine years old, and watched as it transformed as 'Tony's Movie House'.
"Tony's movie house is exactly what it sounds like," he said. "It was owned by Italians, and had a shady past — they didn't pay the film companies, they didn't know anything about theater management. They knew how to take in the money and sell popcorn, that's about it."
Lopes gushed about theaters that we've lost all over Brooklyn. "In the 1950s, Brooklyn had about 250 theaters, more theaters in Brooklyn than they had in Manhattan." But there was clearly a special place in his heart for his home neighborhood, Flatbush.
"When I was a kid, we had six theaters in Flatbush — The Albermarle (opened in 1922), The Rialto (which just celebrated 100 years), The Kings, The Astor (next to Erasmus hall), The Kenmore on Church Avenue (where Modell's is now), and the Vernada on Church and Nostrand — the cheap $1 theater," he said.
"But you can't milk a theater dry without putting money back into it," said Lopes.
Windsor Terrace local James Caragiulo remembers the Pavilion reopening as a game changer for the neighborhood. "My whole life in was shut down, so when it re-opened [in 1996] it really revitalized this dead corner," said Caragiulo, who was happy to see the building saved by Nitehawk — especially the tin ceilings, chandeliers, the lounge area.
But maybe not the ancient shag and cheeta-print carpeting.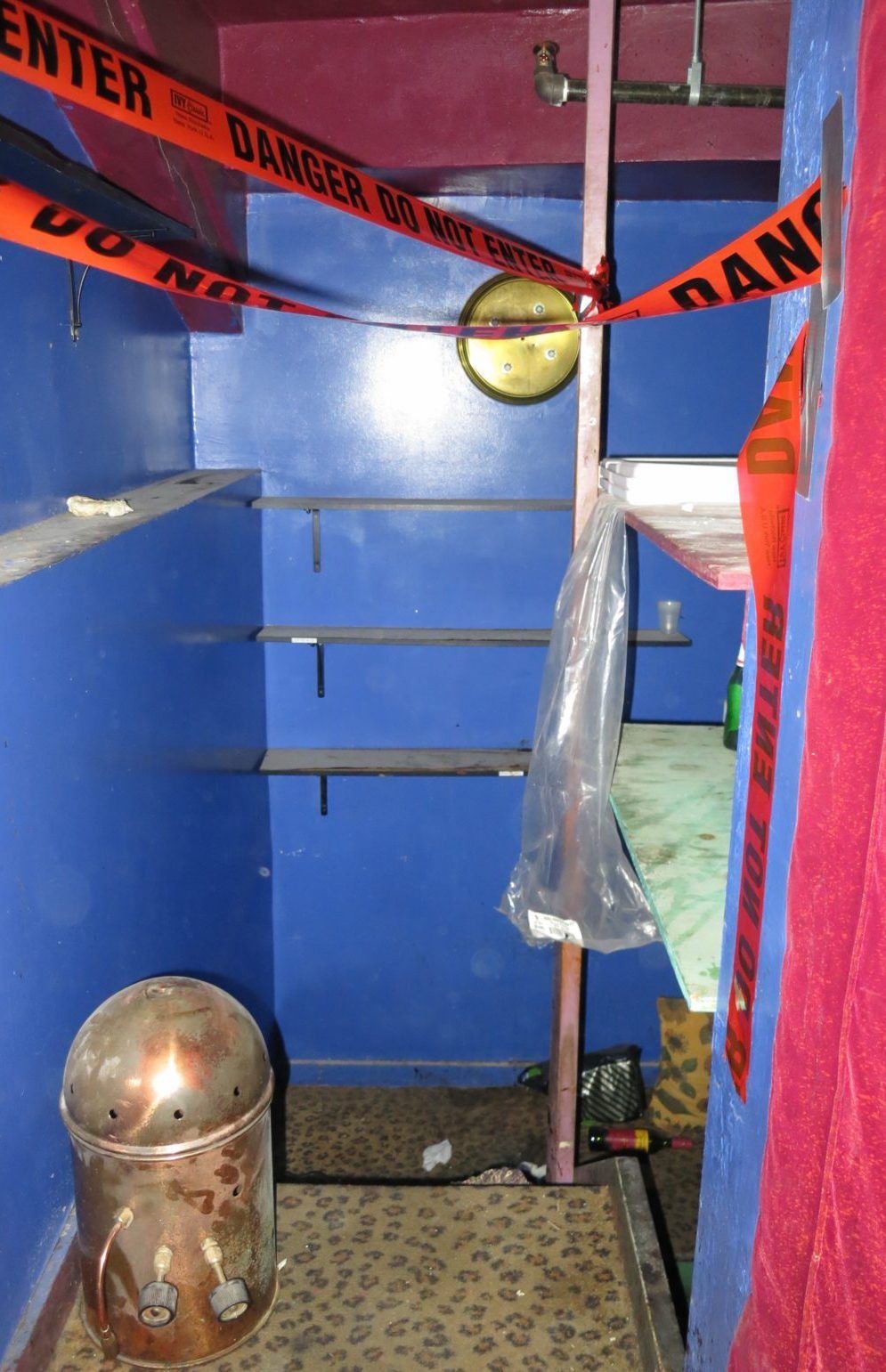 Caragiulo remembers seeing a 3-D film of a Phish concert here in 2009. "They chose only six theaters in the whole country to show it, and I was shocked that they picked my neighborhood movie theater. All the Phish heads were here, it was crazy," he said.
But not everyone was thrilled to see Nitehawk hip-ify their theater — Nitehawk being a film house that the New York Times writer called the "equivalent of an enduringly cool kid with a man bun."
Park Slope neighbors John Flynn and Linda Lener were reminiscing in a screening room, sitting in the dark and watching a blank screen. The couple remembered when the theater was only a couple screens and a balcony with an unobstructed view.
"That was only 20 years ago," said Lener. "But we'll be coming to the theater less now, because I'm sure it will be too expensive for us. What, is it going to cost us $80 for a hamburger and a movie? They're successful in Williamsburg, but Williamsburg has $35 a pound cheese."
In case you missed it, check out more of our favorite photos from 'Pour One Out For The Pavilion':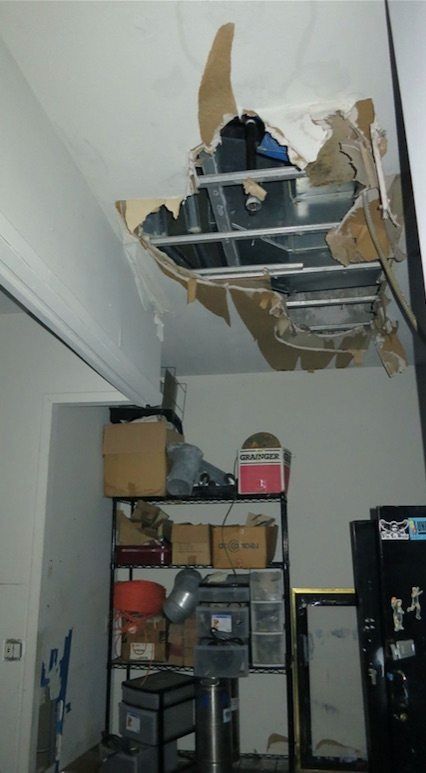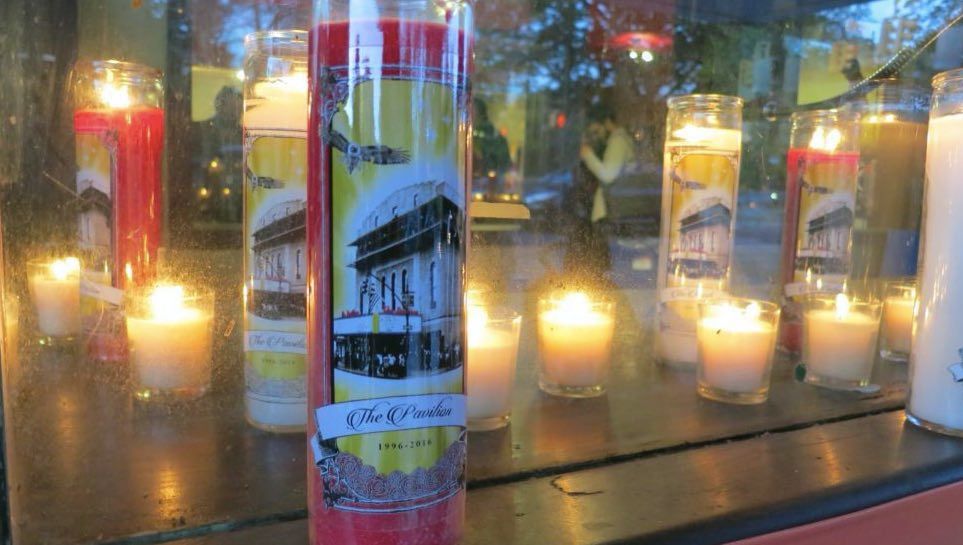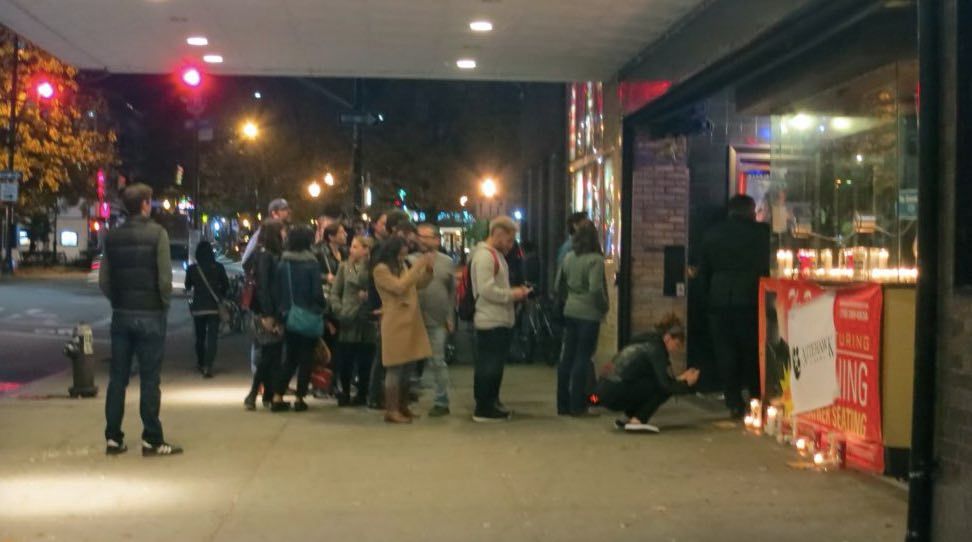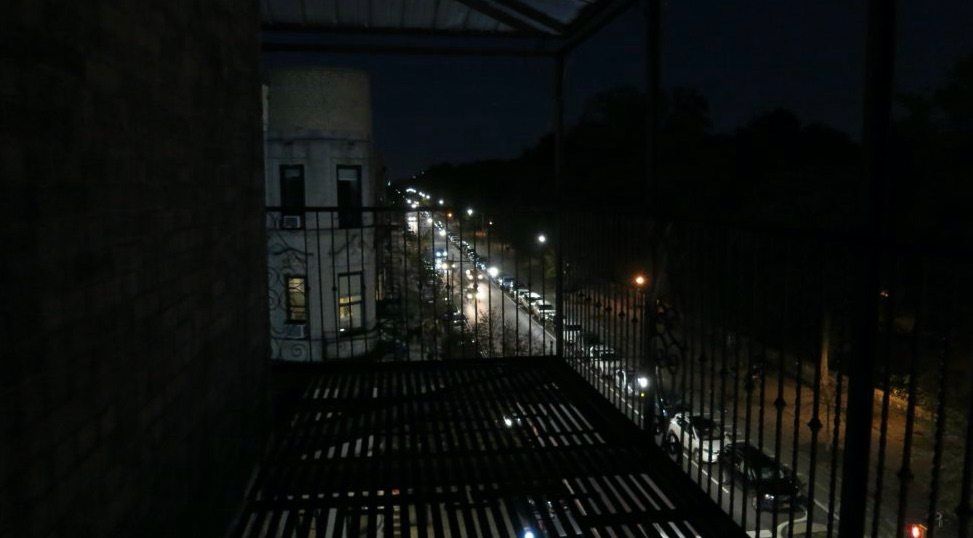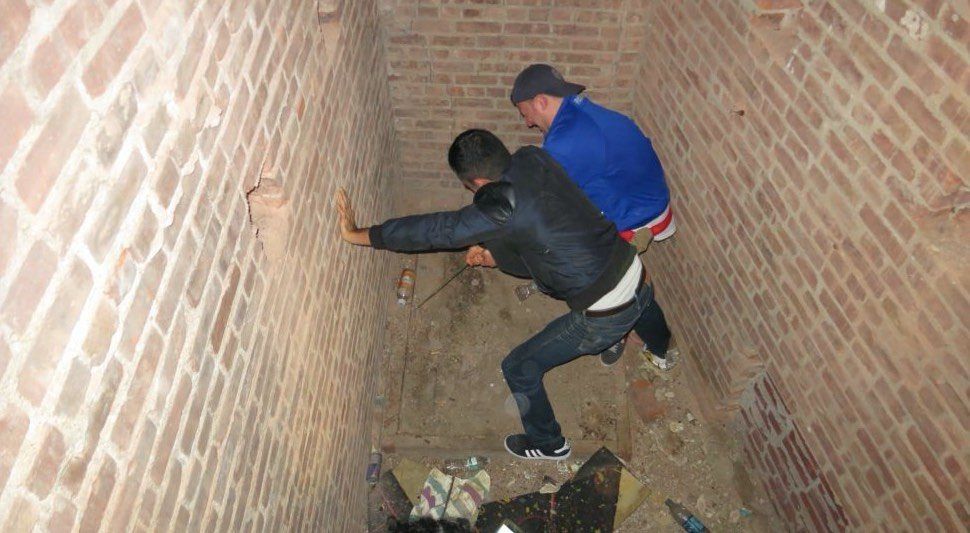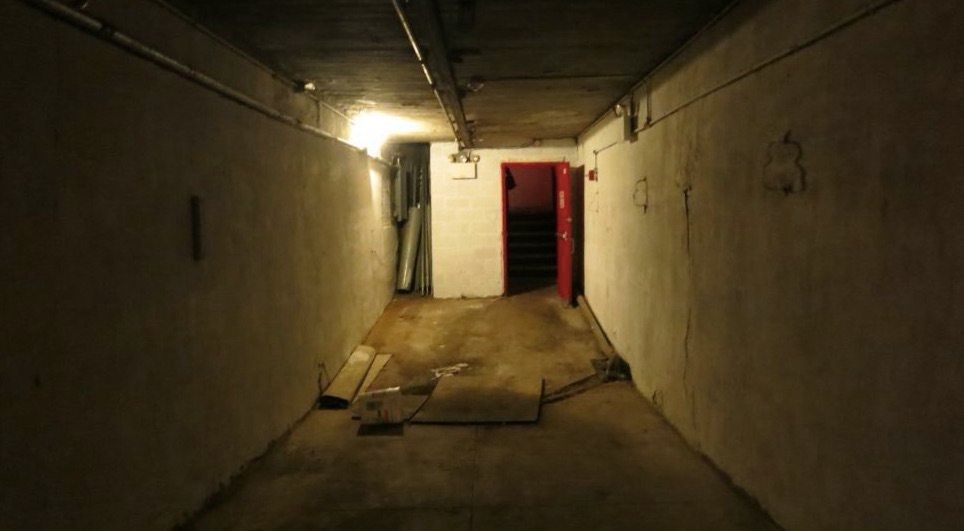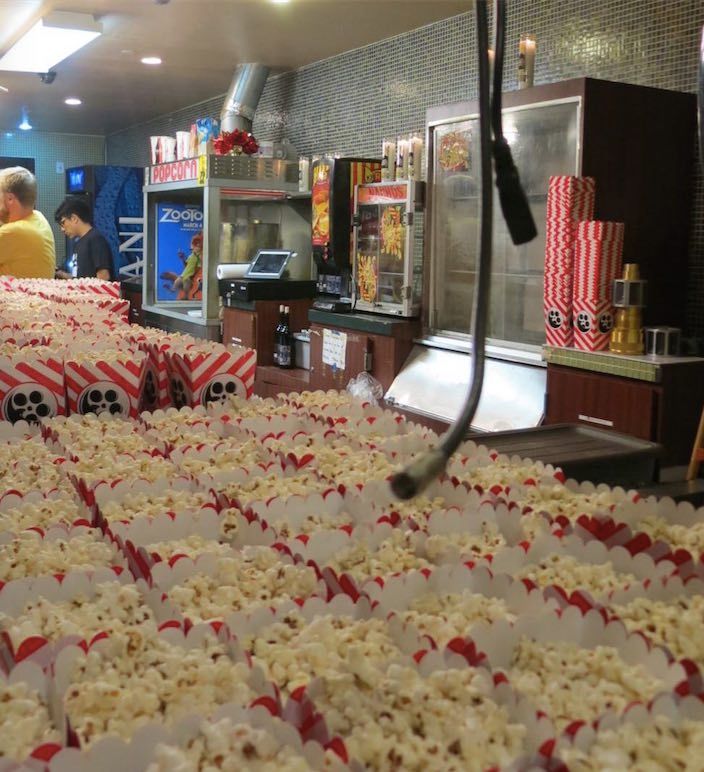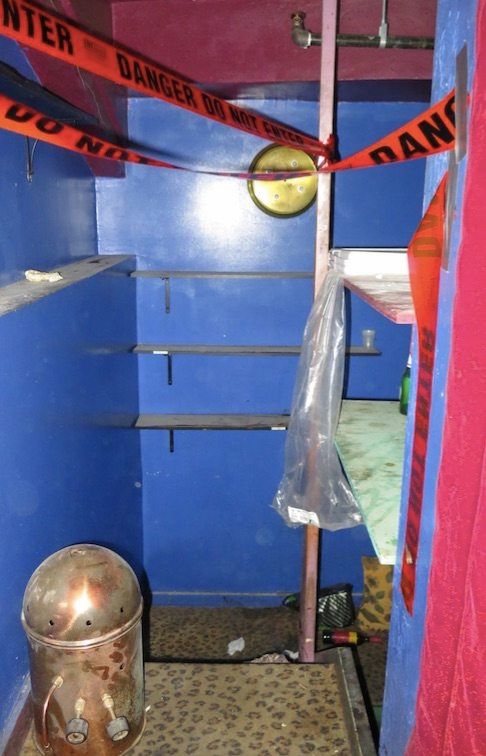 Unless otherwise noted, all photos by Hannah Frishberg and Carly Miller