Notorious Party Boats To Be Relocated Off Sheepshead Bay Piers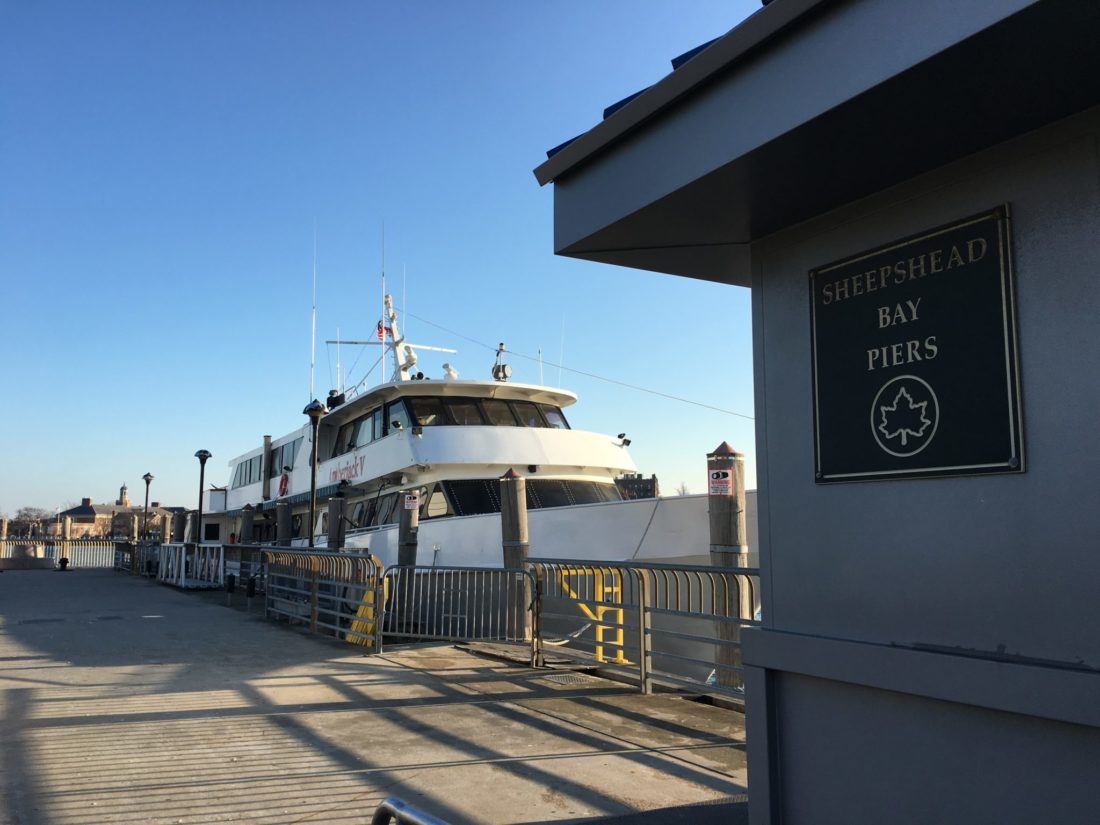 SHEEPSHEAD BAY – After years complaints from residents of Sheepshead Bay about the noise, trash, parking and fights that spilled over from party boats docked along Emmons Avenue, it appears a sea change is coming.
Yesterday Assemblymember Steven Cymbrowitz announced that three of Sheepshead Bay's party boats will vacate the Emmons Avenue piers by May 1st, while the remaining vessels will be gone in September. Today, Councilmember Chaim Deutsch said that these party boats would be moving to Mill Basin for the summer and ultimately the Brooklyn Army Terminal in Sunset Park.
The change was hinted at last year during a mayoral town hall in Sheepshead Bay, when Mayor De Blasio said that new location would be found for the boats, without going into detail as to where. At the time, he praised Assemblymember Cymbrowitz, who has campaigned to get the boats off Emmons Avenue, for his work on the issue.
However, the city's 11 p.m. curfew for the party boats – a move Cymbrowitz said was "necessary to resolve longstanding community complaints like traffic jams, overcrowding, littering and intoxicated passengers wreaking havoc on the residential neighborhood following late-night cruises" – seems to had hit a roadblock.
"I was disappointed to learn several months ago that the Mayor's promise to end all late-night boats not going to be fully implemented right away," he said. "I worked vigorously with City Hall to reach an even better solution."
"Working with the Mayor's office, we've been able to move three of the seven party boats out of Sheepshead Bay immediately, with the other four boats leaving right after the summer season," he said. "This is a long-awaited, gratifying victory for a community that has put up with numerous quality of life and public safety issues for many years."
Three of the boats spending one final summer in Sheepshead Bay will have 7 p.m. and 11 p.m. runs. The fourth boat, the Atlantis, does not offer a late-night trip.
CO Captain James King of 61st Precinct has assured the assemblyman that the NYPD will have increased coverage in place prior to Memorial Day Weekend. "The 61st Precinct is committed to keeping residents and everyone who visits Sheepshead Bay safe," said Captain King. "We want everyone to have an enjoyable summer, but safety is our number one priority."
There will be four additional full-time foot patrols every day (except Tuesday and Wednesday) from 2 p.m. to 5:30 a.m., plus a supplementary eight to 10 cops as needed. Prior to the boats' 11 p.m. launch, the precinct will have full coverage with sector cars and Neighborhood Coordination Officers (NCOs).
Tensions between residents and the patrons of the party boats—many of whom don't live in the neighborhood—have been high for years. As far back as 2015, Cymbrowitz fought back against party boats, even introducing a bill to ban them from the piers in his district. As owners worked harder to enforce rules and keep the environment safe, Cymbrowitz later praised their efforts.
But it still wasn't enough for many residents of the "fishing village" of Sheepshead Bay. Last summer, after meetings were held about quality of life issues and a major brawl prompted enforcement from the Parks Department and NYPD, it was clear a major change had to come.
According to Deutsch's announcement today, three boats will be relocated from Sheepshead Bay to Mill Basin next week, on May 1st. Then, in September, the remaining boats will make their way to the Brooklyn Army Terminal piers off Sunset Park.
"Lack of crowd control, insufficient parking, and inadequate restrooms to sustain the influx of guests have been concerns for the Sheepshead Bay fishing village for years," he continued. "I'm very satisfied that we were able to establish an arrangement that allows the party boat owners to continue to operate their businesses, whilst ensuring that the safety and security of community residents and visitors is not compromised."
Hopefully, residents will have quieter streets and boat operators will be able to maintain their clientele in the new locations—but only time will tell.