Mayor's Promises To Sheepshead From Last Night's Town Hall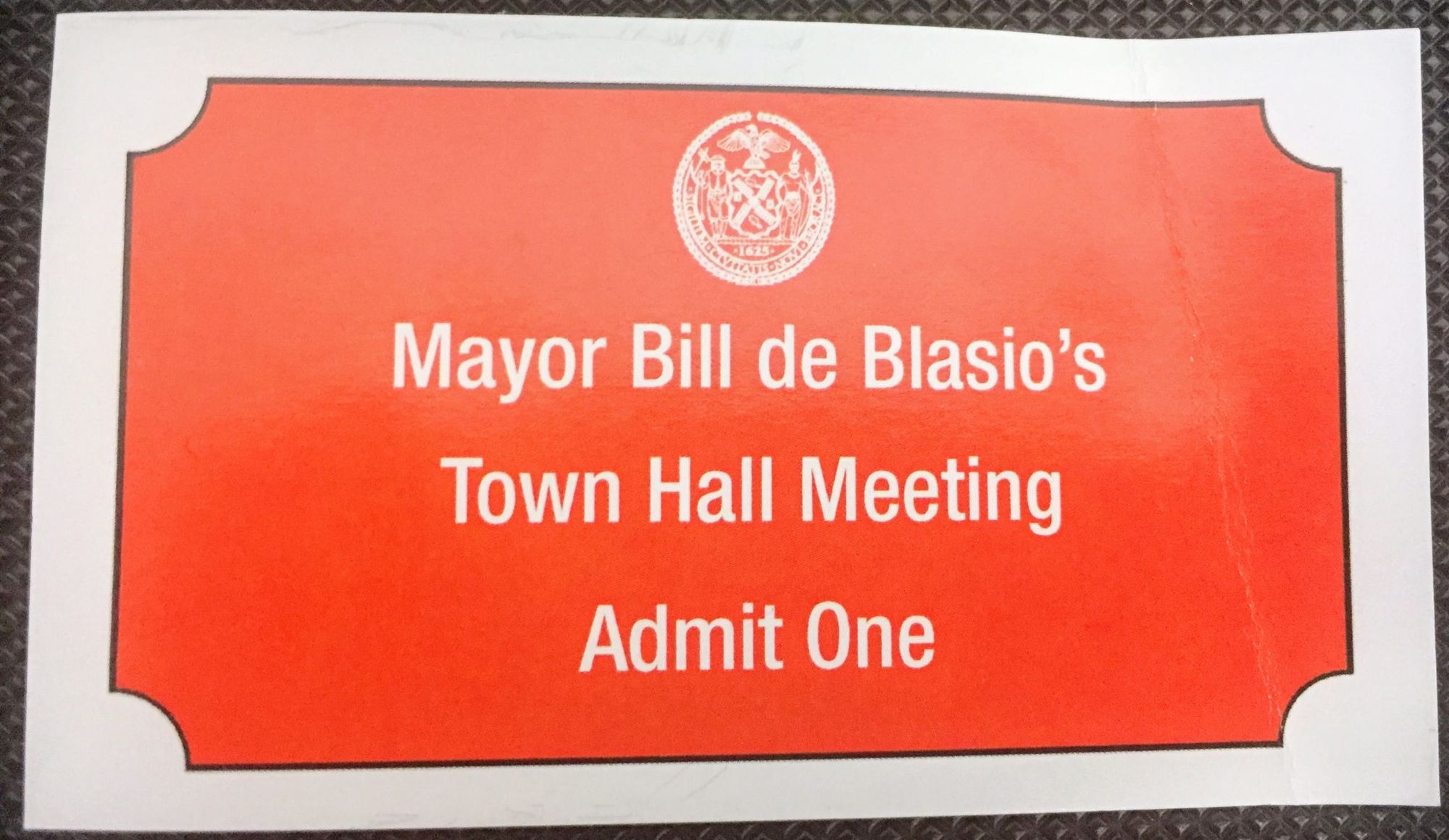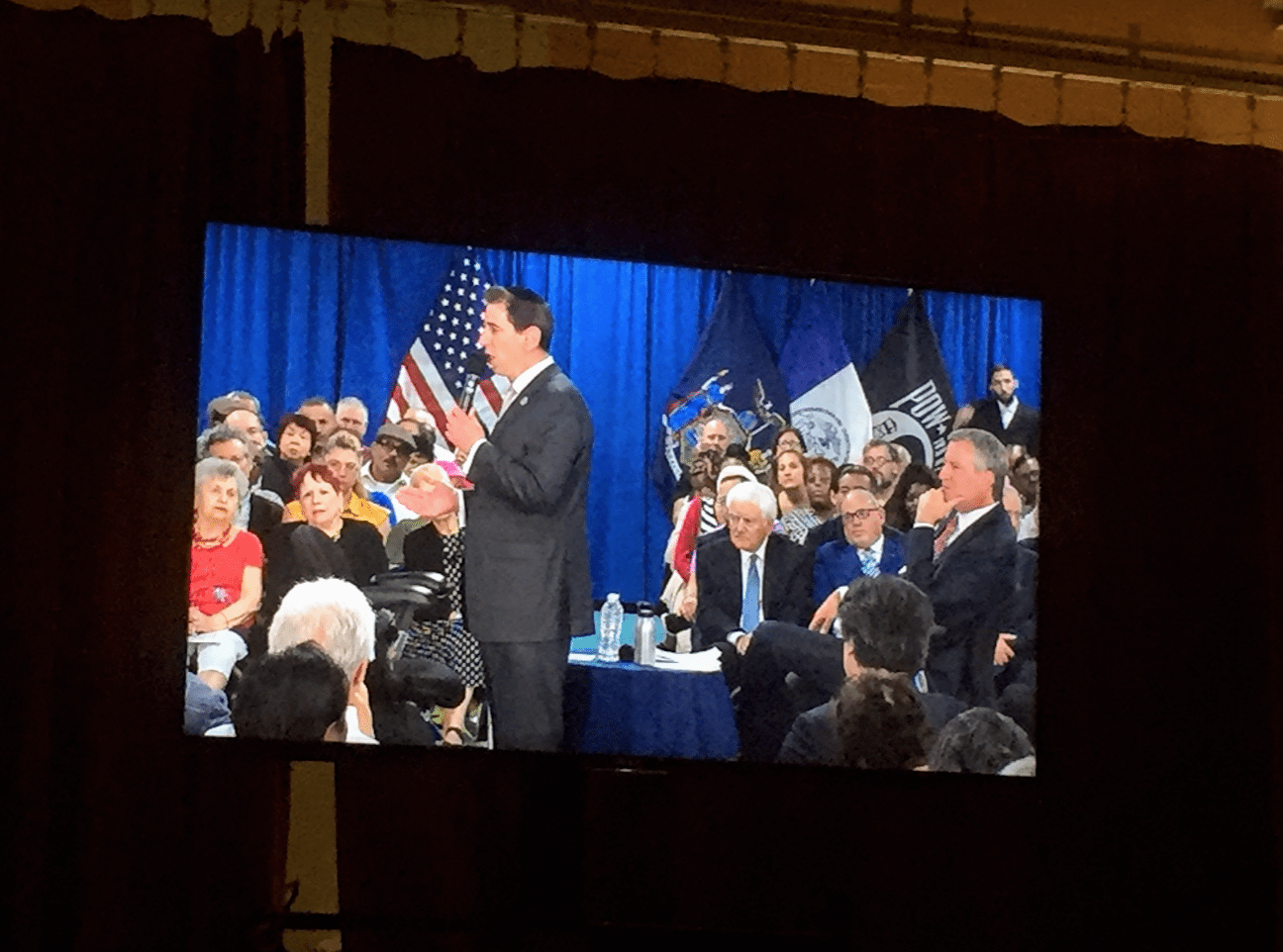 The room for the town hall last night was packed to capacity and overflow was filling up as the Mayor took the microphone from Council Member Chaim Deutsch. He started the evening off with a handful of promises before opening up for questions.  Here's what got promised last night:
NCO (Neighborhood Policing) Program – which is very popular across the borough – will start in NYPD 61 Precinct in January.
Select Bus service on Kings Highway to start next Summer (2018).
Improvements to Kings Highway ($20 million worth) will start this fall along that route with some improvements done by end of November, thanks to push from Council member Deutsch.
Trash skimmer vessels will be deployed twice a year to clean up Sheepshead Bay Inlet.
After the season is over, a new location will be found for the Emmons Avenue party boats, away from residential areas and praised Assemblyman Cymbrowitz for his role in making this happen.
Graffiti Free NYC will blitz and paint over graffiti along Sheepshead Bay Road, Avenue Z and Coney Island Avenue.
The city will repair sidewalks damaged by city trees at no cost to homeowners. 100 by November, and another 100 during November. Call Council member Deutsch Office if yours needs fixing.
We are New York will offer free English lessons for those who need them in the neighborhood (no date was given)
$20 million to rebuild water and sewers infrastructure at Stanton Street, part of Sheepshead Bay Courts. Homeowners will not need to pay, will be completed by spring. All other improvements in that area are also to be completed by the spring.
$10 million initiative to provide homeowners who need them with free check valves to prevent sewer backups that regularly have been flooding homes.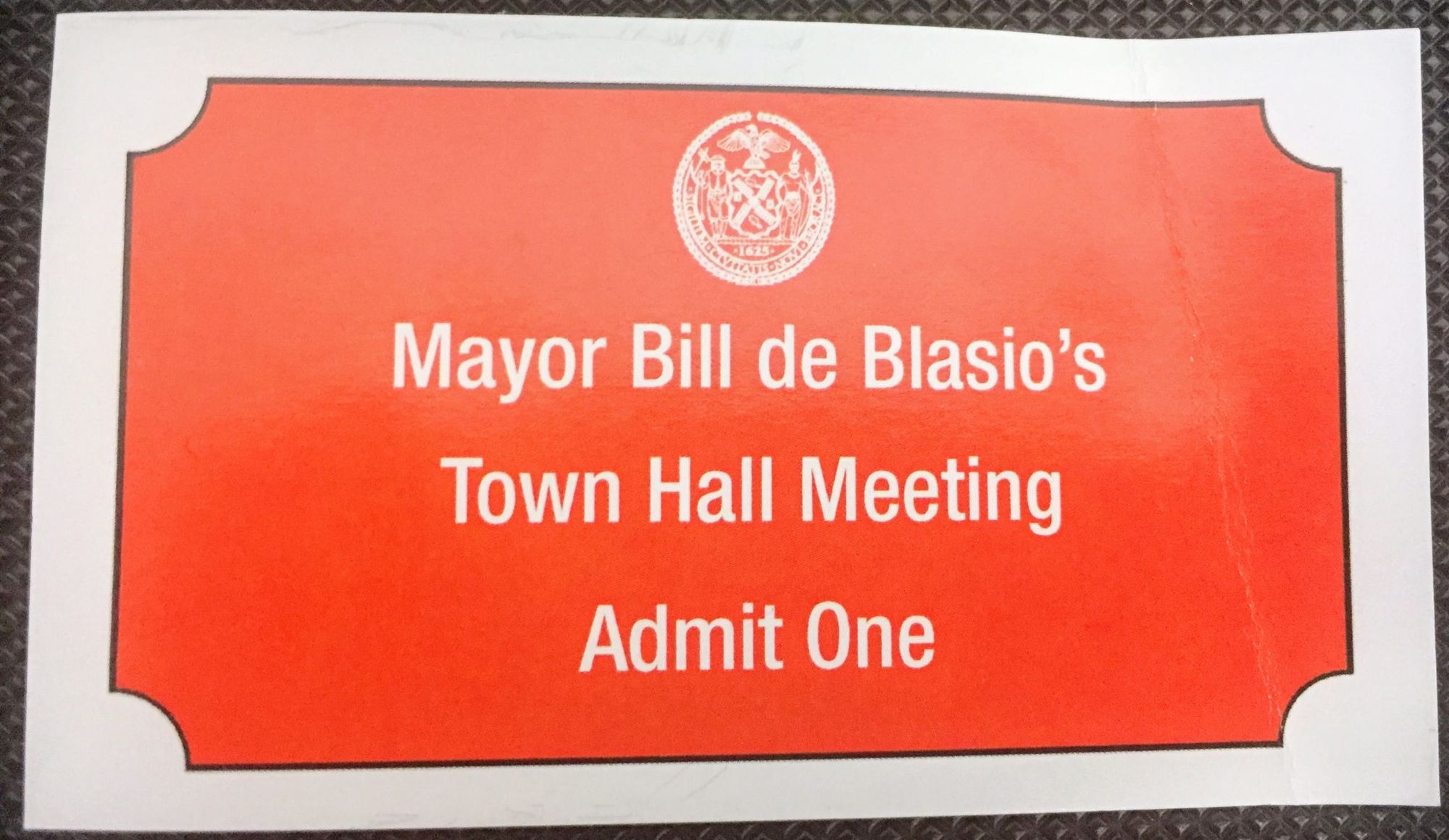 Most of the questions focused on transportation – dangerous crosswalks, lack of bus stops, and bus shelters, sinkholes, and cracked pavement affecting seniors most urgently. In response to questions, the Mayor promised:
Promised Russian translations and Russian speaking poll workers at polling stations.
Additional enforcement at Nostrand Avenue and Avenue Z, where folks make illegal U-turns, starting today.
A bus shelter by Trump Village houses that was destroyed will be replaced. They will look into adding more bus shelters.
A/Cs will be installed at PS206 before the end of the calendar year (2017).
A stop sign will be added by end of October if warranted on the one way, north bound Stuart Street at Avenue S – which is by the main entrance of Marine Park and adjacent to I.S. 278 (Marine Park Junior High).
Actively looking at building new schools.
The harder news were for the Manhattan beach community that was well represented – they were only promised that OEM will be in touch about evacuation routes. Unlike the resiliency improvements in Coney Island and the Rockaways, solutions that are likely to help are expensive and beyond the city's reach – depends on the Army Core of Engineers Plan. The city is also working on rezoning to make sure rebuilding is sustainable in the long run. Free check valves and evacuation routes was the only concrete offer of help.
A neighbor complained that the lack of A/C puts District 75 students, who are all medically vulnerable, in danger of overheating as temperatures in busses exceed 100F. Unfortunately, she was told that there is no money in the budget for making sure school-busses transporting such kids have working Air Conditioners.
For those concerned with the homeless, the suggestion was to make sure to call 311. Breaking Ground office in Southern Brooklyn was requested by Deutsch, though no promises were made by Mayor.
The Mayor stayed until there were no more questions, and the evening wound up around 10pm.
Please get in touch with me at Liena@bklyner.com if you have an issue that would benefit from us covering it to get a resolution.