Private Contractors And Common Sense Work-rules – The Way To Fix Red Hook Houses?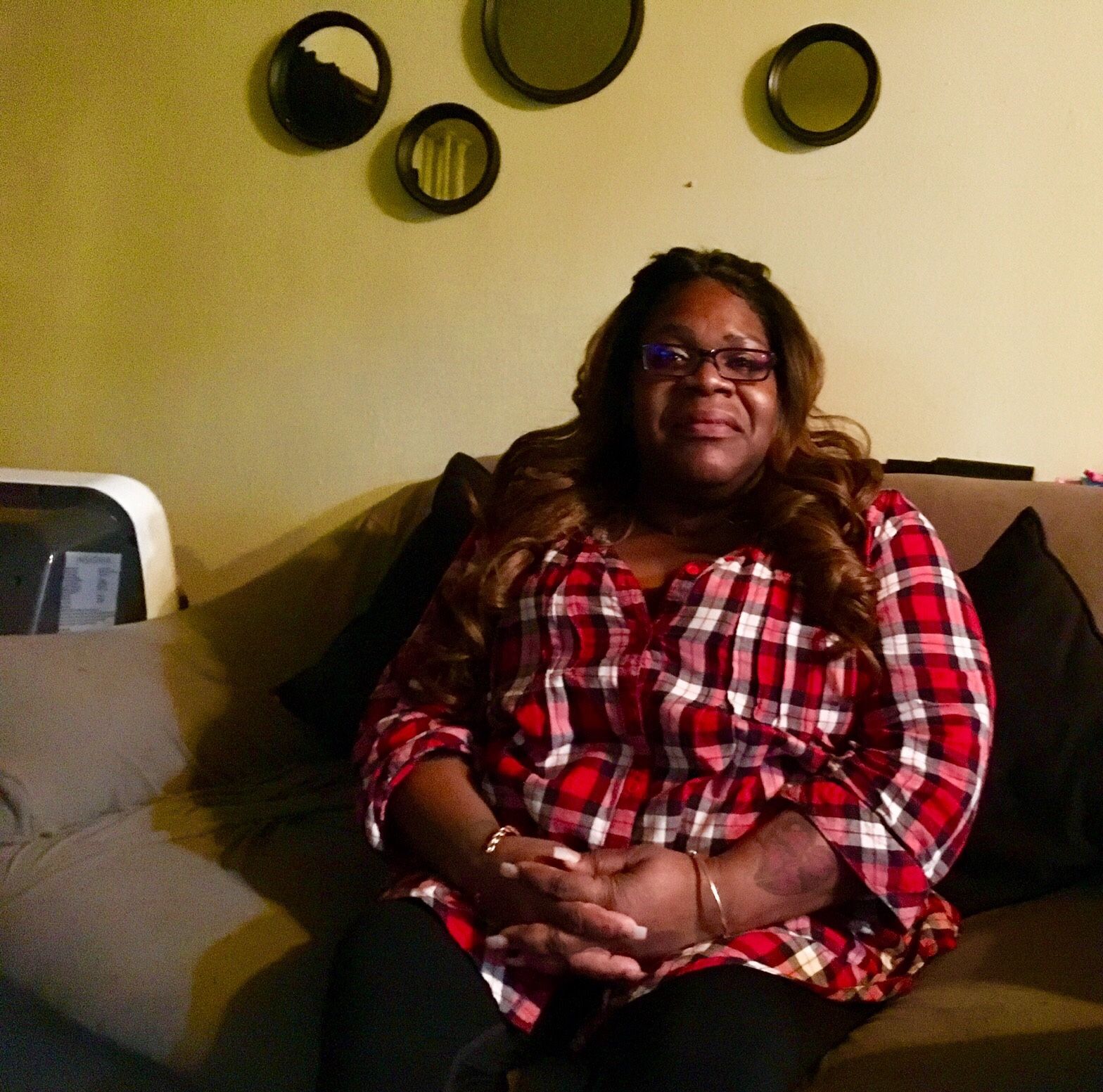 RED HOOK – Ten years after Roxanne Crumbley's daughter showed signs of lead poisoning, her two-bedroom public housing apartment still has not been inspected for lead.
Crumbley has lived in Red Hook West since 1991. Her problems began after she had her daughter, Angellina, and was moved into a larger apartment in 2008.
A year later, her doctor found that Angellina had tested for dangerously high levels of lead.
When Crumbley realized the lead poisoning was coming from the paint on the walls, she decided to move her daughter's crib away from the wall and had her checked regularly. This was long before the New York City Housing Authority's (NYCHA) lead paint scandal came to light, and Crumbley didn't think much of it.
"I figured they'd just come put another coat of paint on the wall, so I never did call them to come inspect it," she said.
Under Crumbley's careful supervision, Angellina's lead levels declined and life went on.
Crumbley is one of many Redhook tenants who are still waiting on NYCHA for needed repairs. Red Hook West, when combined with neighboring Red Hook East, makes up one of the three largest NYCHA housing projects in the city. And both Red Hook East and West have more open work orders than any other NYCHA property, with more than 3,400 open tickets in Red Hook West at the end of February — over two per unit — according to the most recent data from the public advocate's office.
NYCHA is making moves to address this backlog, but for most Redhook tenants like Crumbley, the repairs are coming too little too late. They have learned to rely on themselves to keep their families safe in their homes.
"Usually they can only come slap a quick fix, but these buildings are so old there's always another problem," Crumbley said.
Crumbley herself only has one open ticket at the moment, to fix the floor in the kitchen that's coming apart. But in her nearly 30 years in Red Hook West, she's dealt with roaches, heating problems, leaks, lead paint, asbestos in her pipes, and water damaged walls.
Tenants Association President Lillie Marshall says she gets up some mornings to find a half inch of water on her bedroom floor from leaking pipes in the walls. Other tenants complained in a Tenant's Association meeting about frequently lose power in their apartments due to corrosion from water damage.
To combat the dilapidation in the Red Hook Houses, NYCHA has turned to private contractors to fix issues like Crumbley's torn up kitchen floors.
"I don't know that [the contractors] are better but they are faster for sure," she said.
As far as lead paint is concerned, NYCHA's count of potentially contaminated units with children keeps growing. In November, NYCHA claimed in court papers filed with federal Judge William Pauley that 2,862 public housing units with children could contain lead, and a minimum of 51,000 units in total were contaminated.
But in February, they told NY1 that they had fixed half of the units with children and lead paint and that they had 2,850 units left to tend to, meaning the total was now somewhere around 5,700 units. Now they are launching an $88 million dollar effort to inspect around 135,000 units to finally get an accurate assessment of the number of lead-tainted units that have children living in them.
Crumbley's story is likely one of many that have slipped through the cracks.
NYCHA finally reached an agreement in January with maintenance staff that allows workers to be present in public housing 7 days a week, something only possible with special work blitzes and overtime pay under previous bargaining agreements.
"For the last 50 years, the traditional work schedule requires staff on site Monday through Friday from 8 a.m. to 4:30 p.m. The new work rules ratified by Local 237 members on Thursday secures Caretakers and Supervisors at developments seven days a week from 6 a.m. to 7 p.m. starting April 1", the agency said in a statement at the time. However, the staggered rollout of the new rules does not list Red Hook houses among the 14 projects to get more sensible staffing.
Until the new agreement takes effect, NYCHA is relying on the Saturday work order blitz initiative to pick up the slack. In a press release, NYCHA General Manager Vito Mustaciuolo said the blitzes had completed 5,100 work order repairs and 930 annual recertifications since December. "While this is a step in the right direction, the Authority is not taking a break," Mustaciuolo said in a statement to Bklyner.
But despite the work blitzes, the number of open work orders is still rising. The most recent data shows there were 400 more open tickets at Red Hook West in February than when the blitzes began in December.
At a meeting of the Red Hook West Tenant's Association in February, residents aired their grievances to a harried-looking Veronica Jackson, the building manager. After one tenant explained that she was dealing with the third leak in her apartment in a year Jackson admitted, "We are putting Band-Aids on some things because we don't have the funding to do more."
Although the Red Hook houses had plenty of issues to begin with, the problems were exacerbated after Superstorm Sandy hit in 2012, plunging the already neglected infrastructure into further disrepair.
According to the public advocate's office, nearly $205 million is needed to complete all the necessary repairs to the complex. This is on top of the $505 million FEMA has authorized for repairing storm damage, including a $63 million project to replace the roofs slated to wrap up in 2021.
Since 2001, NYCHA has seen its federal funding cut by more than $2.7 billion even as the beleaguered housing agency estimates that ensuring its housing stock is functioning smoothly will require $32 billion in repairs over the next five years. The city has committed $2 billion toward those repairs, but will receive no additional funding from the newly appointed federal monitor.
Due to the city's mismanagement of NYCHA, Secretary of Housing and Urban Development Ben Carson appointed a federal monitor in February. The monitor will be responsible for overseeing and developing a plan to repair NYCHA's housing stock.
City Councilman Carlos Menchaca, who represents the tenants at Red Hook houses, is hoping that federal involvement will be able to push the housing authority into further action.
In an email to Bklyner, he described the situation at Redhook as "beyond conscionable," adding, "A lot of capital investment is needed to make it right. I'm hopeful that the new leadership can make a difference, but we'll have to wait and see."