PLG Coffee House Duo Bid Farewell & Seek Dedicated Buyer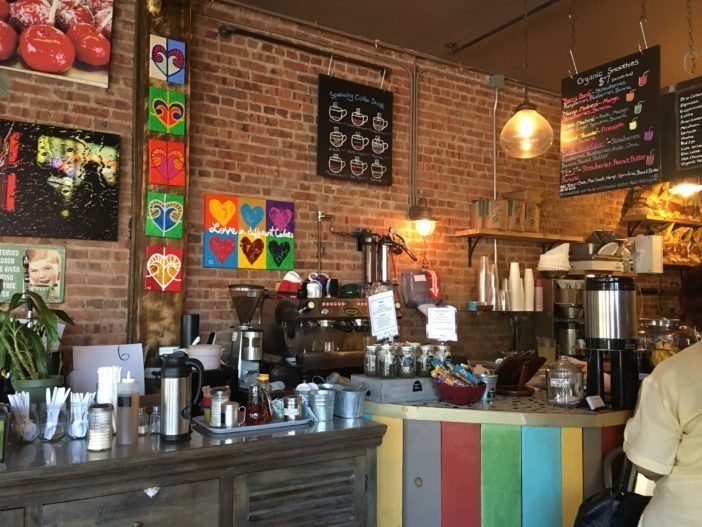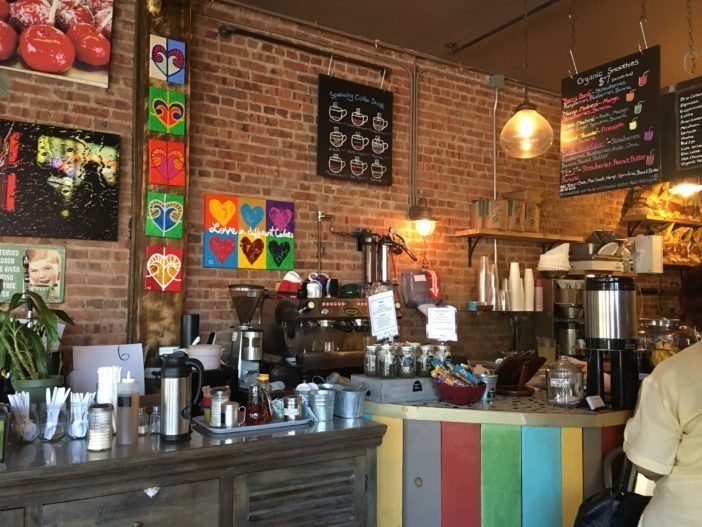 Yesterday, owners of the beloved PLG Coffee House & Tavern (previously Gratitude Cafe) on at 499 Rogers Avenue announced that they're moving to Ireland and looking to sell their cafe to locals who will keep its spirit alive.
Husband-and-wife owners Annalisa Riordan and Rich Otto are planning to move to Cork, Ireland, according to their facebook post. But the announcement comes with a heavy heart, they write:
"We originally created P.L.G. (Gratitude Café) with the aim of giving the community a place to meet and share their joys and grief over good food. But it became so much more than just a café — it has become the anchor of Rogers Avenue. When people asked us with skepticism and disbelief, "Why Rogers?", we never wavered…it was exactly where we wanted to build a café — far away from the bustle of a commercial avenue or busy train station. We wanted a neighborhood place, nestled within the community, that focused on people. We are so proud and honored to be a part of the café and PLG, and so full of gratitude for the community that helped build it.
"The community has been so supportive over the years. We are always humbled when our neighbors express how thankful they are that we took the risk to bring a family-friendly, homestyle cafe to life that welcomes all and nurtures health and diversity. It's certainly hard work owning a small business, and at times it can be overwhelming, but when people share their feelings about the place it fulfills and energizes us."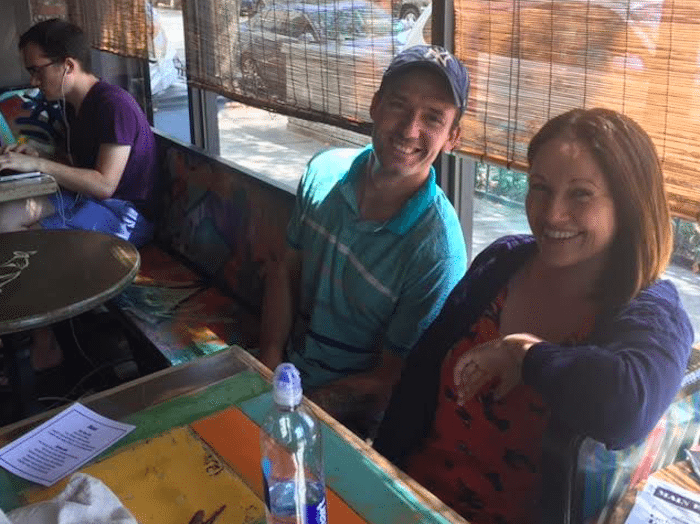 And neighbors have certainly answered their call, mourning the news and wishing the couple well with an outpouring of tearful comments, reminiscing about the cafe's opening summer, and the value its added to the neighborhood over its four-year run — each commenter getting warm thanks from Annalisa.
"Your play space makes being a mompreneur and community advocate come together," writes City Council Candidate Pia Raymond.
The cafe offerings expanded last year, after its third summer in PLG, when owners rebranded to PLG Coffee House & Tavern, with a full food menu and craft beer offerings.
And the good news is the owners are looking to keep the business in the family, so to speak:
"Before we attempt to sell the cafe through a broker or real estate agent, we are putting it out there with the hope of finding a local family or entrepreneur who is interested in sustaining with love, and a bit of obsession, the thriving cafe we've created."
Stop by for a bite at 449 Rogers Avenue in Prospect-Lefferts Gardens and wish Annalisa and Rich the best in their next adventure.