Plans Change For Red Hook Office Complex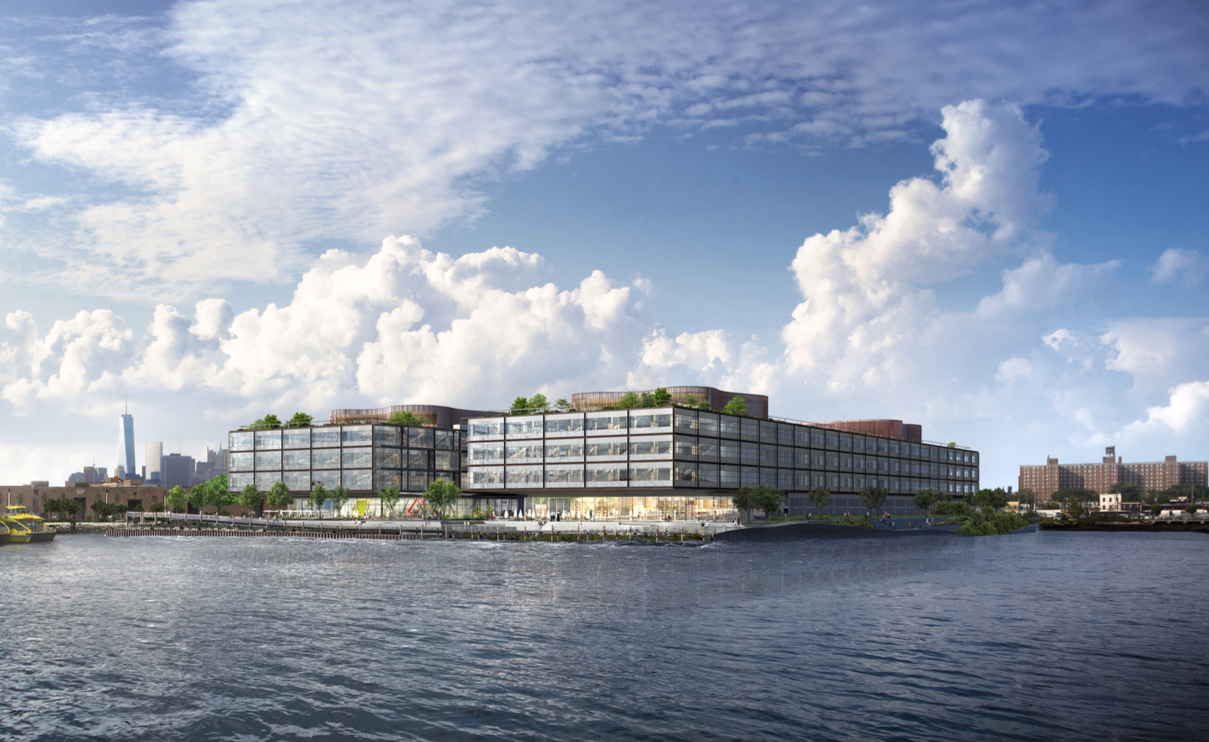 RED HOOK – Thor Equities may be revising its plans for Red Hoek Point, the "revolutionary office campus" proposed for the former Revere Sugar Refinery site.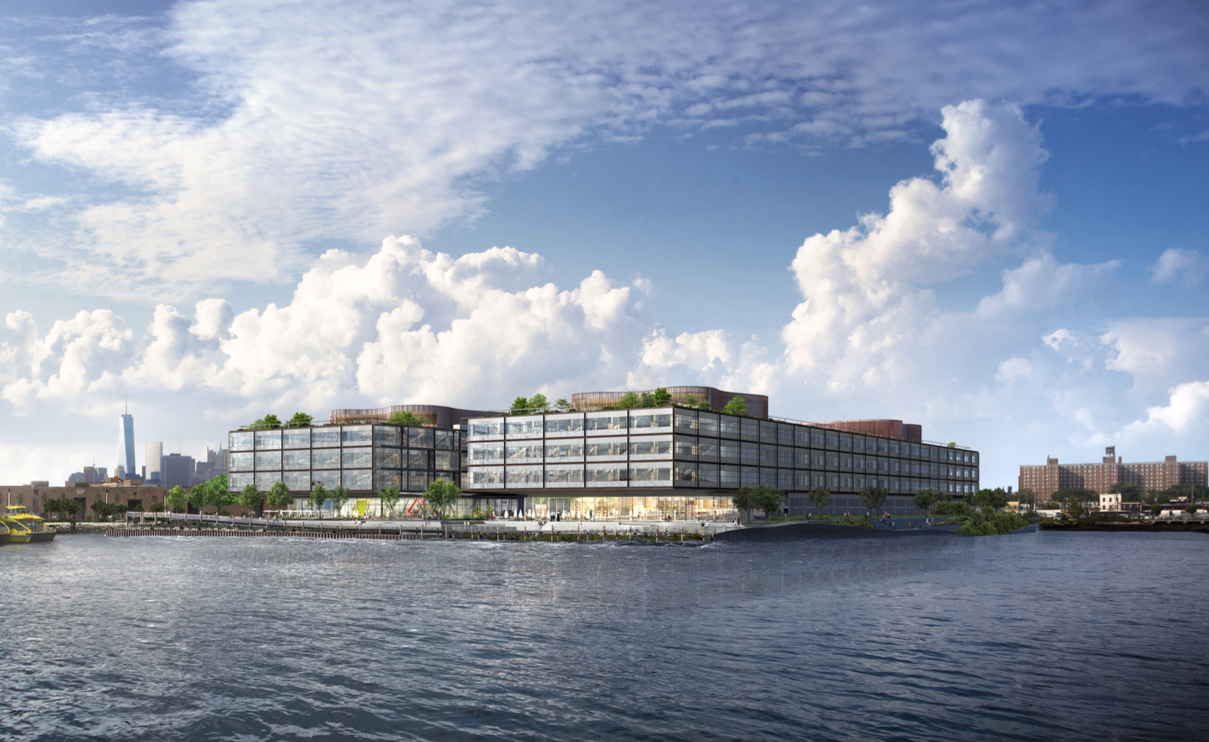 The 7.7-acre mixed-use campus planned for 280 Richards Street may now become a warehousing facility instead, The Real Deal reports. Designed by Foster + Partners and SCAPE Studio landscape architects, the complex originally planned for the site featured two buildings with more than 795,000 square feet of "creative office space," 23,000 square feet of commercial space, and a public waterfront esplanade.
"Thor is joining a number of notable firms placing big bets on the demand brought by e-commerce," according to The Real Deal, including Dov Hertz who plans to develop a more than one million-square-foot distribution center at 75-81 20th Street on the border of Red Hook and Sunset Park. In October 2017, UPS (United Parcel Service) signed a long-term lease for a 12-acre site in Red Hook—including 219 Sullivan Street, 202 and 242 Coffey Street, and 68 and 100 Ferris Street—for a new distribution facility.
The architectural firm behind Red Hoek Point's four-story, timber-framed structure, Foster + Partners, revealed new renderings of the project last December, 6sqft reported at the time. The plans include a courtyard between the buildings as well as 3.6 acres of green roofs and 1.8 acres of walking paths.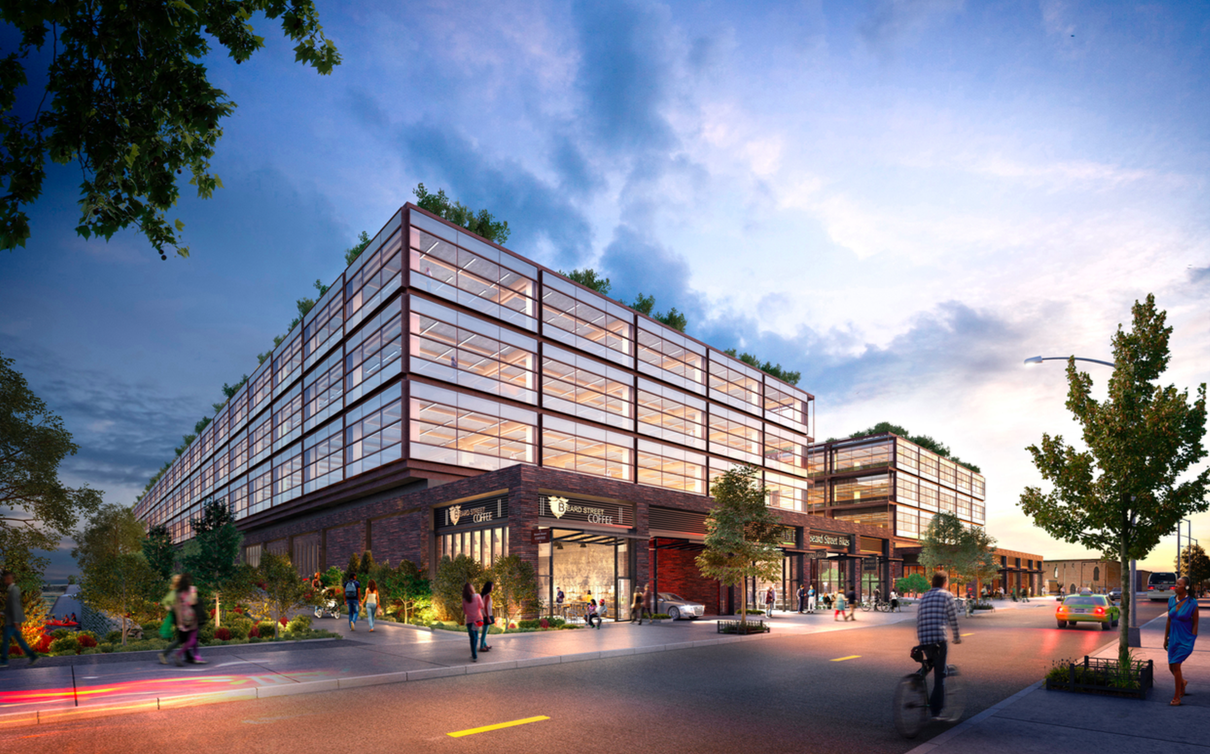 In February 2018, neighbors of the development site voiced concerns about the possibility of toxins in the dirt being blown from the construction site onto nearby residential streets. Locals also believed that area streets had been flooding since Thor began construction at the site.
At a Brooklyn Community Board 6 Land Use Committee meeting that same month, SCAPE's modified plans for the project's public access waterfront and visual corridor was granted "conditional approval" until the community's concerns were addressed including covering mounds of dirt on the site as well as investigating the cause of flooding on Beard Street.
In April 2018, Senator Velmanette Montgomery penned a letter to the NYS Department of Environmental Conservation (DEC) and the NYC Department of Environmental Protection (DEP) requesting that the agencies "conduct a soil test of the dirt mounds on the pier at 280 Richards Street and investigate the excessive flooding conditions in the area surrounding this site."
DEC responded to the Senator in May 2018, stating that a Consent Order had been issued requiring that "the Respondent employs and maintains erosion controls, dust controls and best management practices."
Thor Equities purchased the former Revere Sugar Refinery site located next to IKEA at 280 Richards Street for $40 million in 2005. Thor demolished the refinery in 2007 despite the 1910 building's eligibility for the National Register of Historic Places. Plans for Red Hoek Point were announced in 2016.