Neighbors Want Red Hoek Point Developer To Address Environmental Concerns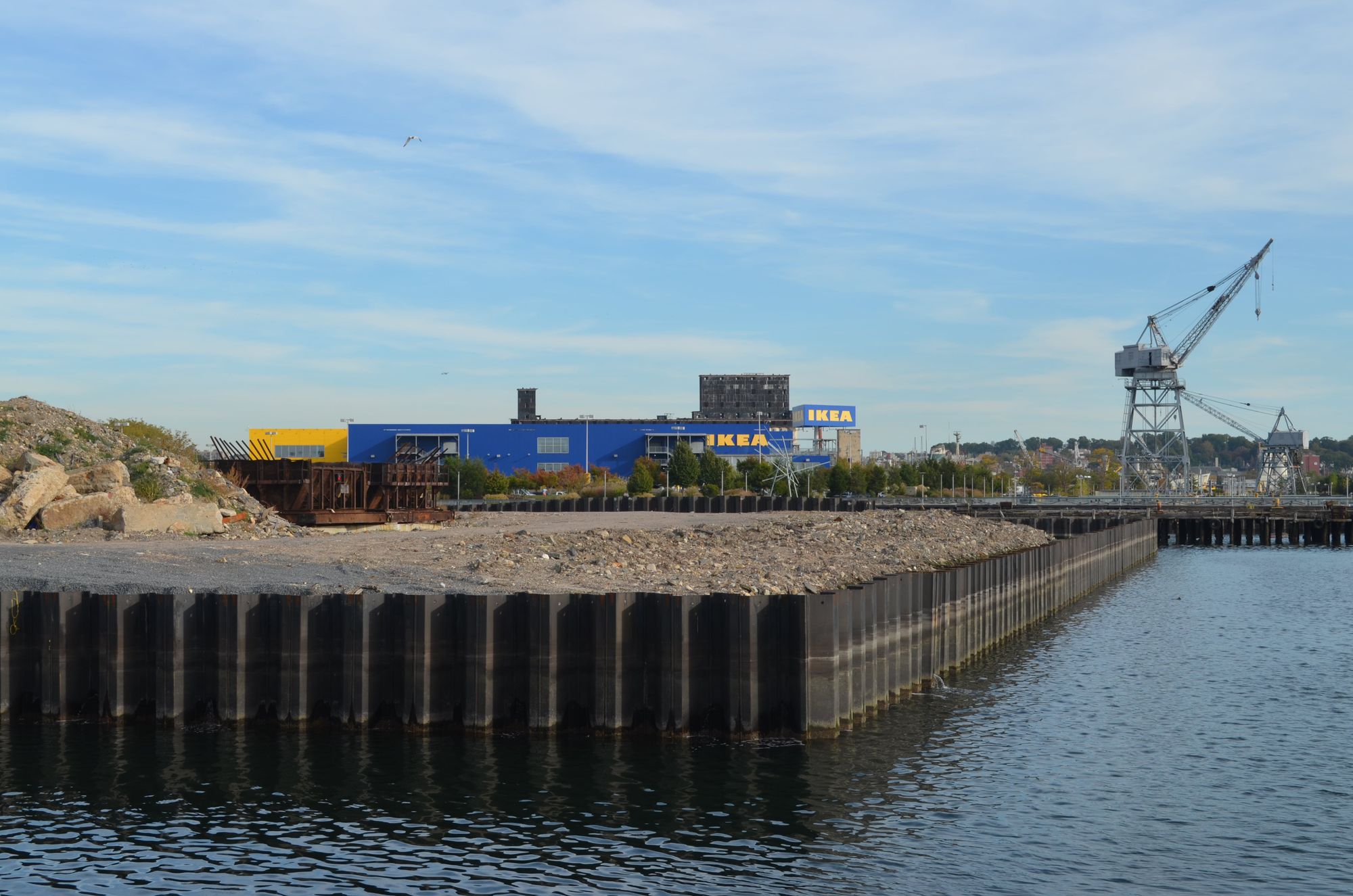 RED HOOK – Red Hook neighbors say construction on the site of Thor Equities' Red Hoek Point project has been the cause of some environmental issues in the area and they want the developer to address the problems before moving forward with the project.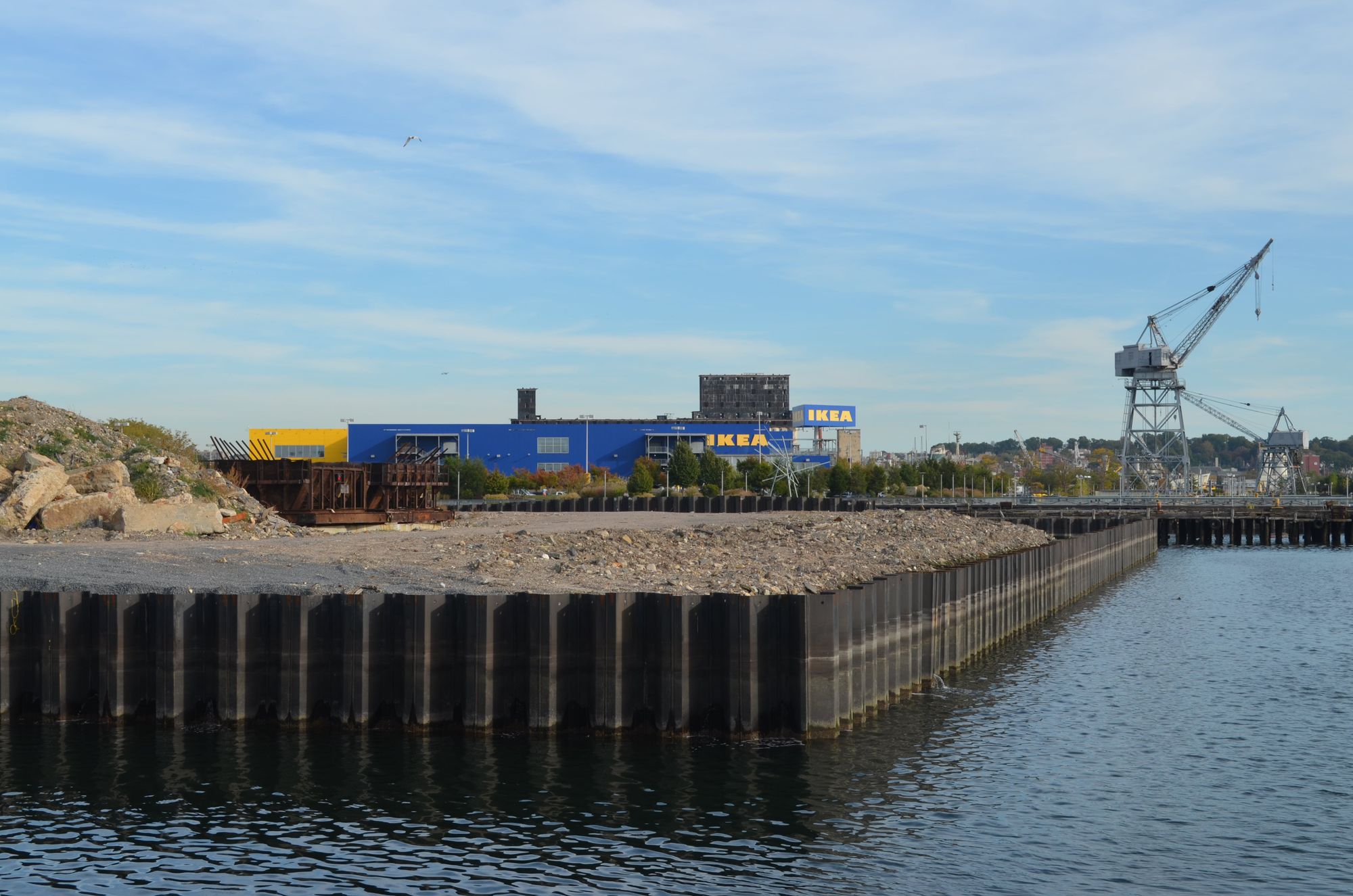 For approximately a year, dirt from large mounds left on the former industrial site has been blowing around in the wind, raising concerns in the community who fear the dirt may contain toxins.
The NYC Department of Environmental Conservation (DEC) has issued violations to Thor and conducted soil testing but the results have not been released yet, according to a Red Hook resident who asked that her name be withheld. She provided the below photos to BKLYNER.
Additionally, neighbors believe Beard Street has been experiencing flooding since THOR began construction about a year ago, installing sheet piles along the shoreline of the Erie Basin.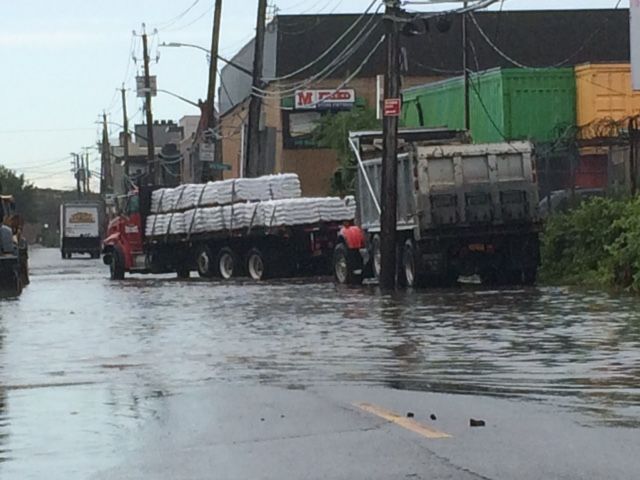 At a Community Board 6 Landmarks/Land Use Committee Meeting scheduled for tomorrow evening, the first item on the agenda is to consider THOR Equities' Department of City Planning application to authorize modifications to the project's waterfront public access area and visual corridor requirements.
Neighbors believe that their concerns need to be "thoroughly researched, understood and resolved" before Thor's revised proposal "should be considered much less approved," said the resident.
The community wants to know if there's a "correlation between the flooding and the demolition that has been done on the site," Red Hook Civic Association's John McGettrick told BKLYNER. "We would need DEP as well as DEC to look into it further." Regarding the dirt piles, "it's evident to anybody," he added.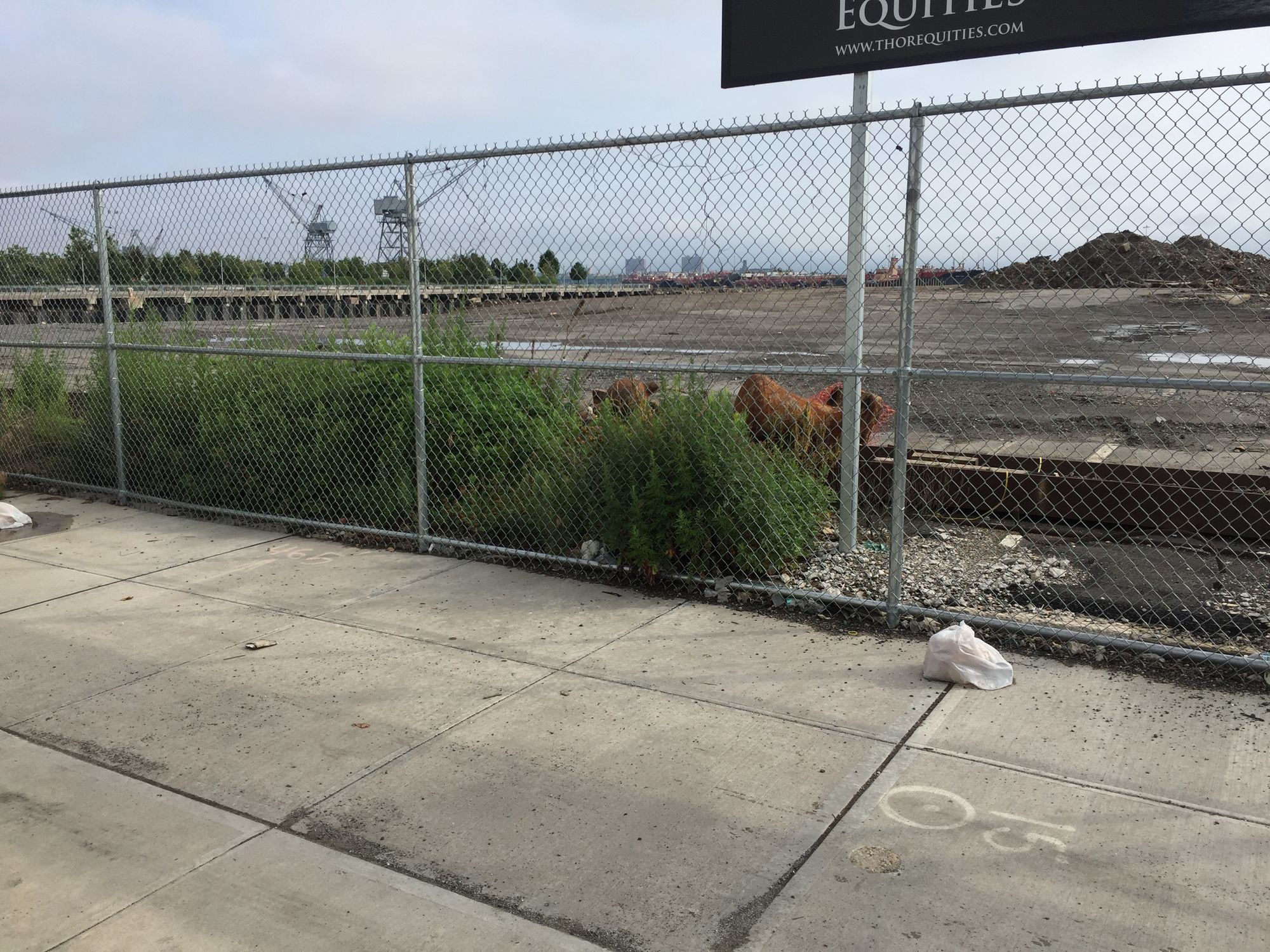 Thor Equities purchased the former Revere Sugar Refinery site located next to IKEA at 280 Richards Street for $40 million in 2005. Thor demolished the refinery in 2007 even though the 1910 building was eligible for the National Register of Historic Places.
The Red Hoek Point project consists of a 7.7 acre waterfront campus featuring two buildings with more than 795,000 square feet of "creative office space" spanning three floors, approximately 23,000 square feet of retail and restaurant space, a public waterfront esplanade, and an open courtyard.
Some locals also argue that the developer's initial plans did not allow for sufficient maritime use of the waterfront property, including fishing, boating, tours, and other community programs.
The Community Board 6 Landmarks/Land Use Committee Meeting will be held Thursday, February 22 at 6pm at Baltic Street AEH (auditorium), 250 Baltic Street (between Court & Clinton Streets).