UPS Signs Lease For 12-Acre Site In Red Hook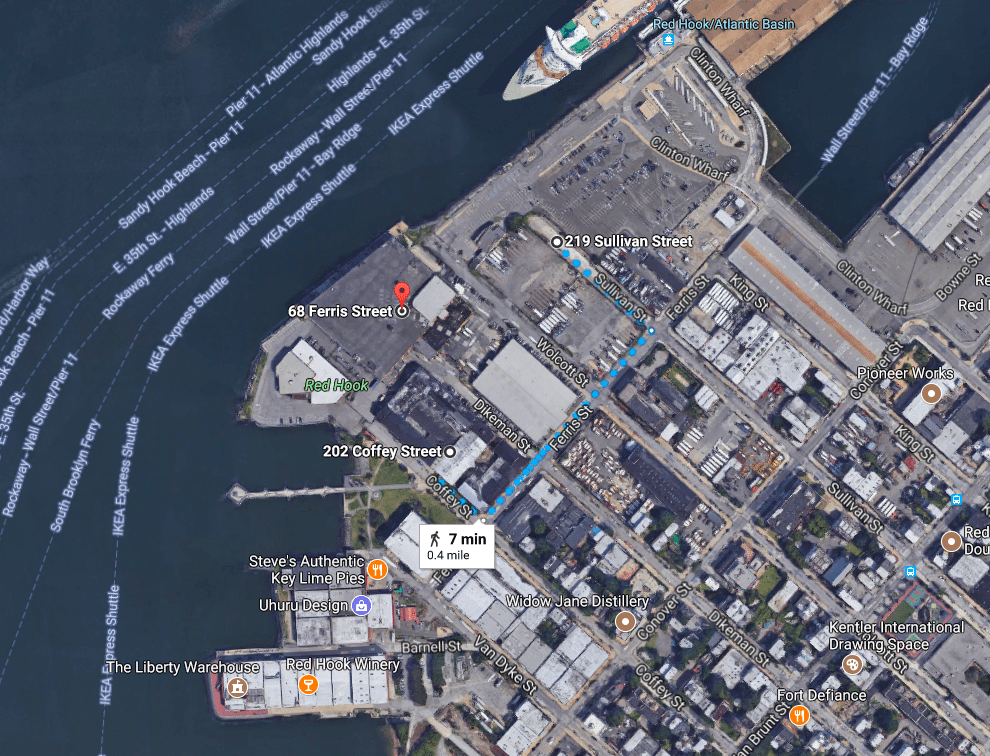 RED HOOK – A massive United Parcel Service facility is headed to Red Hook.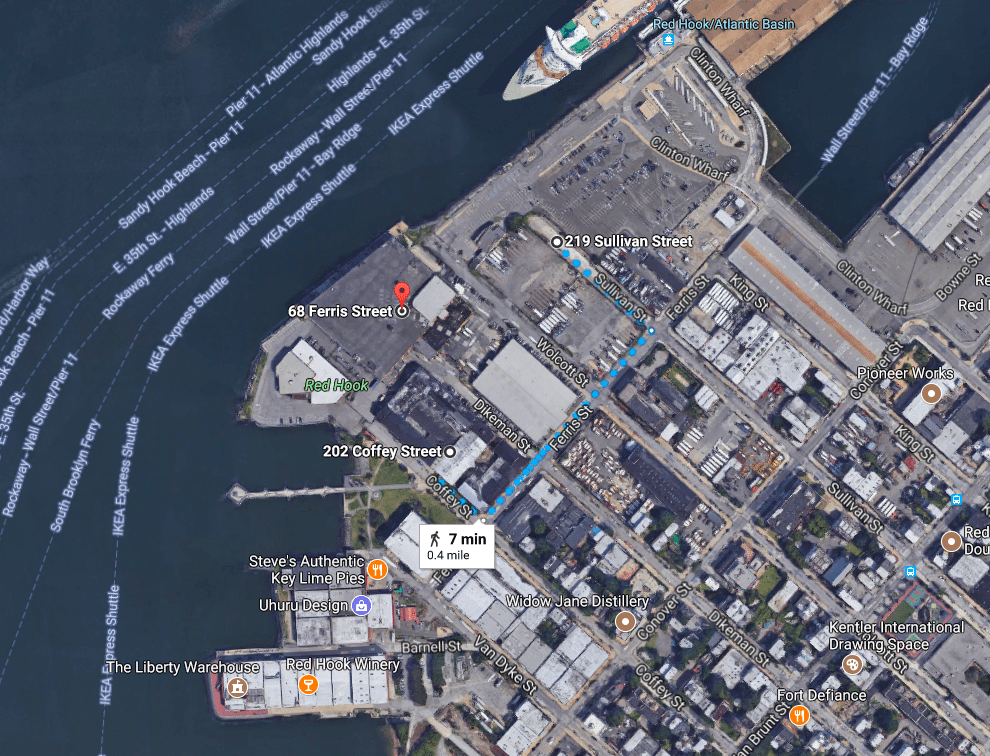 UPS recently signed a long-term lease for a 12-acre site in the waterfront neighborhood, The Real Deal reports, likely with plans to open a new distribution center on the lot which includes—219 Sullivan Street, 202 and 242 Coffey Street, and 68 and 100 Ferris Street, as well as three acres currently being used for parking.
An Italian firm previously had plans to develop the Red Hook property into the Red Hook Innovation Studios, a mixed-use complex for creative businesses, but ended up backing out and selling the site to Sitex, an industrial landlord, in May, according to The Real Deal article.
"UPS is consistent with what made Red Hook tick in the past," says Matthew Rosenzweig, a commercial real estate broker with Marcus & Millichap who specializes in Red Hook, noting the neighborhood's industrial, shipping, and warehousing history.
Instead of introducing new creative offices to the area, like the Innovation Studios, UPS will keep with Red Hook's roots and "reuse a facility" for its original purpose—distribution and warehousing, he says.
While the upscale 160 Imlay condos and King & Sullivan Red Hook Townhomes may indicate that the neighborhood is "ripe with opportunity for residential," Rosenzweig quickly points out that most of the area is zoned for commercial use.
UPS also inked a deal for a 475,000-square-foot warehouse in Maspeth, Queens, which combined with the Red Hook property, totals up to 1.7 million square feet of new space for the package delivery company.