Openings & Closings Around Park Slope: Thai, Korean, French & More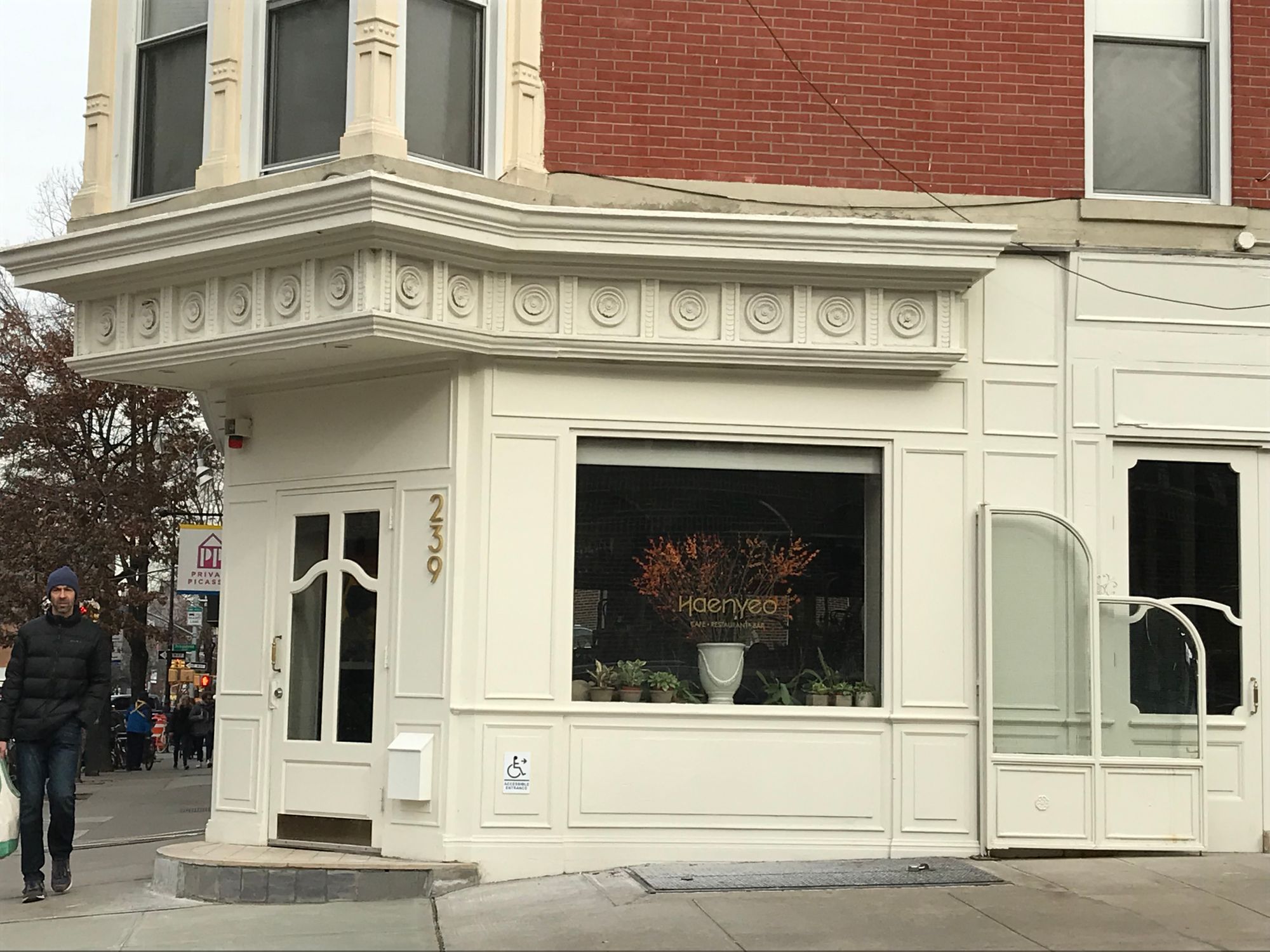 There are lots of businesses coming and going as we approach the end of the year. Check out our list of what's recently opened, closed, or launching soon.
OPENINGS: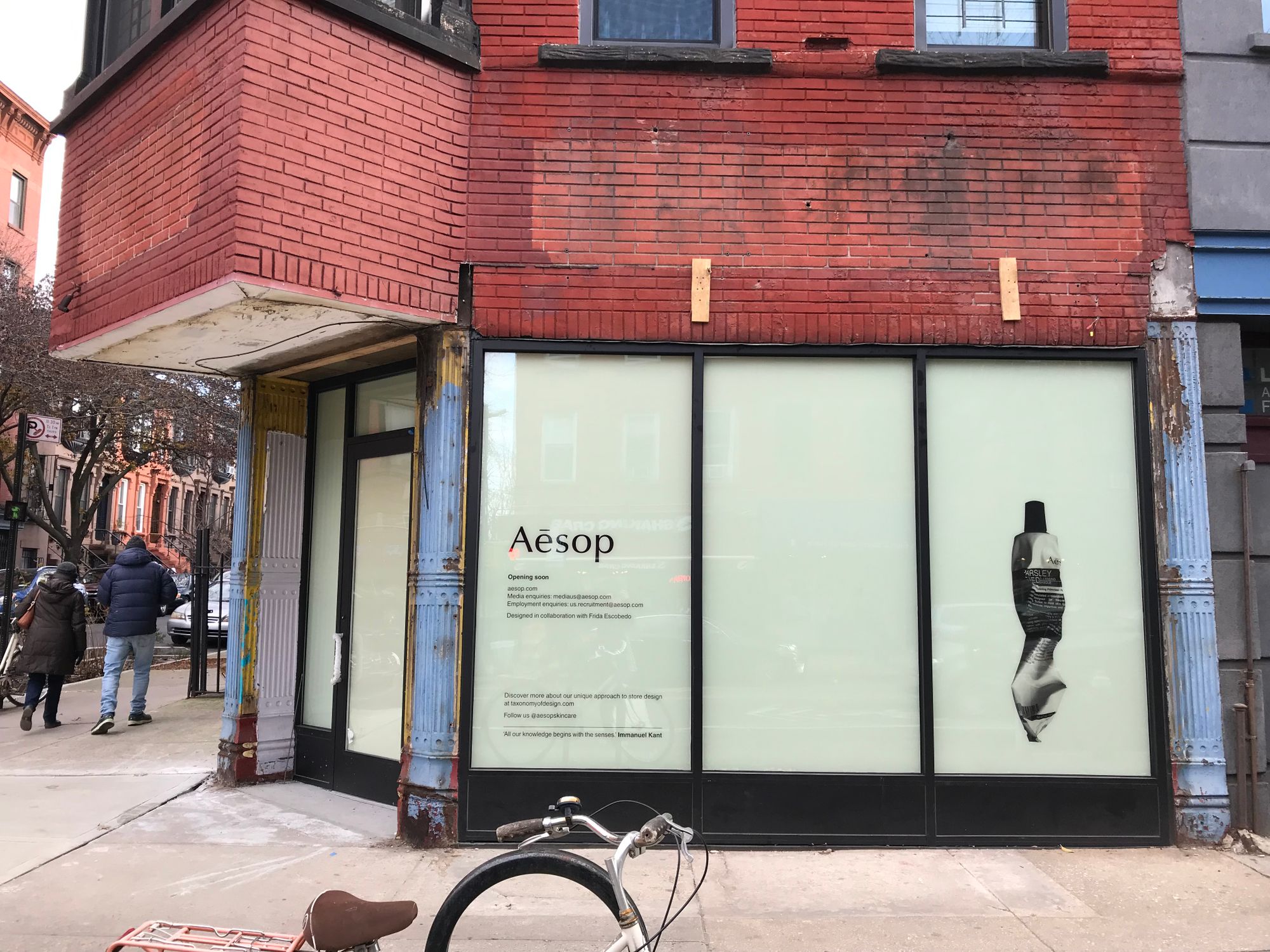 Aesop, 225 5th Avenue (at President Street), Park Slope
An outpost of the Australian skin/hair/body care line, Aesop, is coming to Park Slope in the corner space that previously housed the 5th Avenue Cat Clinic. Bklyner reached out to Aesop for info on an opening date, but did not hear back from the company prior to posting. Stay tuned.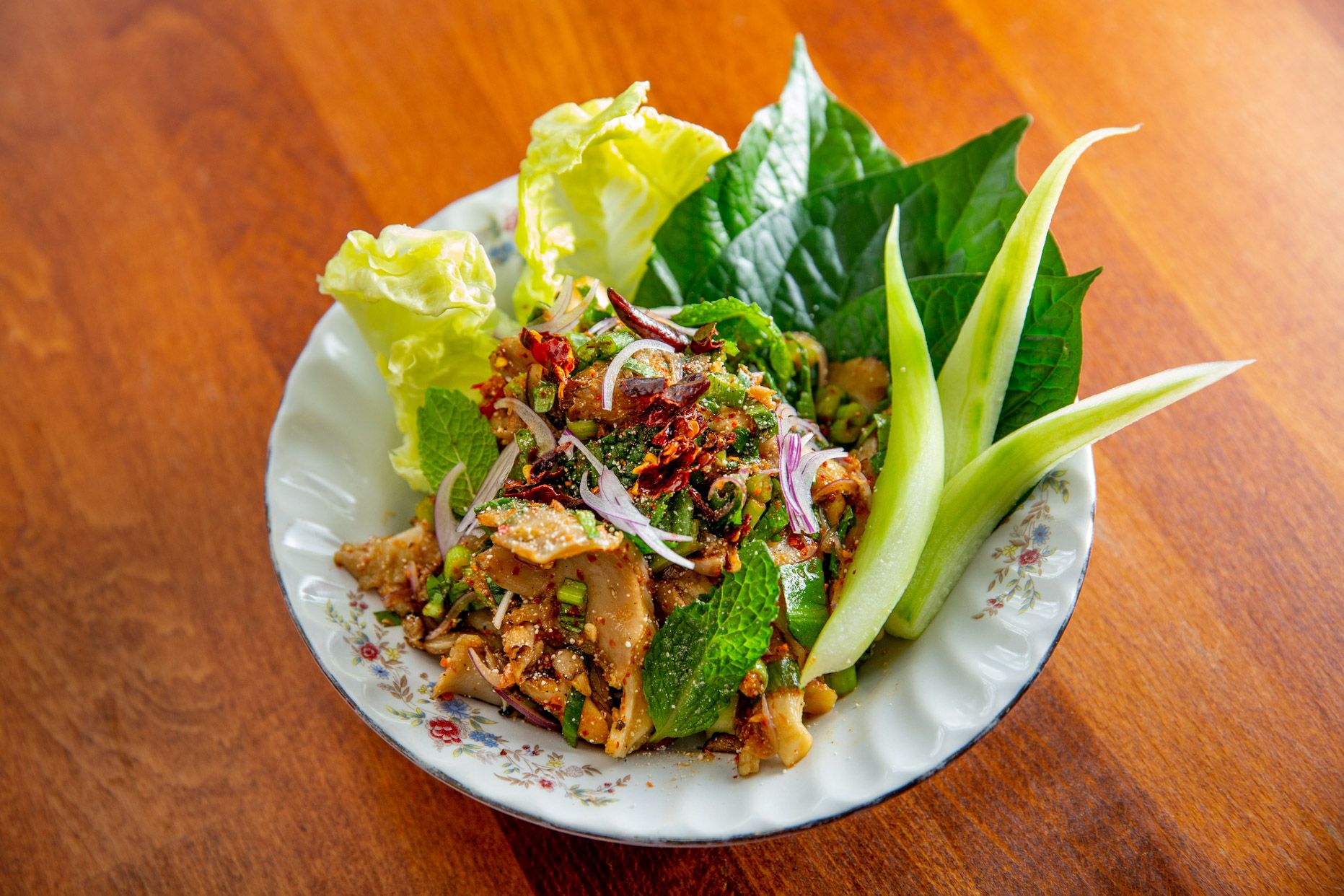 Chicks Isan, Dekalb Market Hall, 445 Albee Square West, Downtown Brooklyn
Opening Monday, December 17 at Dekalb Market Hall is fast-casual, contemporary Thai eatery, Chicks Isan. Helmed by Chef Ohm Suansilphong of NYC's Fish Cheeks, Chicks Isan will offer regional staples showcasing complex mixes of sweet, sour, spicy, and salty flavors. The venue's signature dish, Kai Yang, is a skewered barbecued chicken—a popular street food in the northeast Isan region.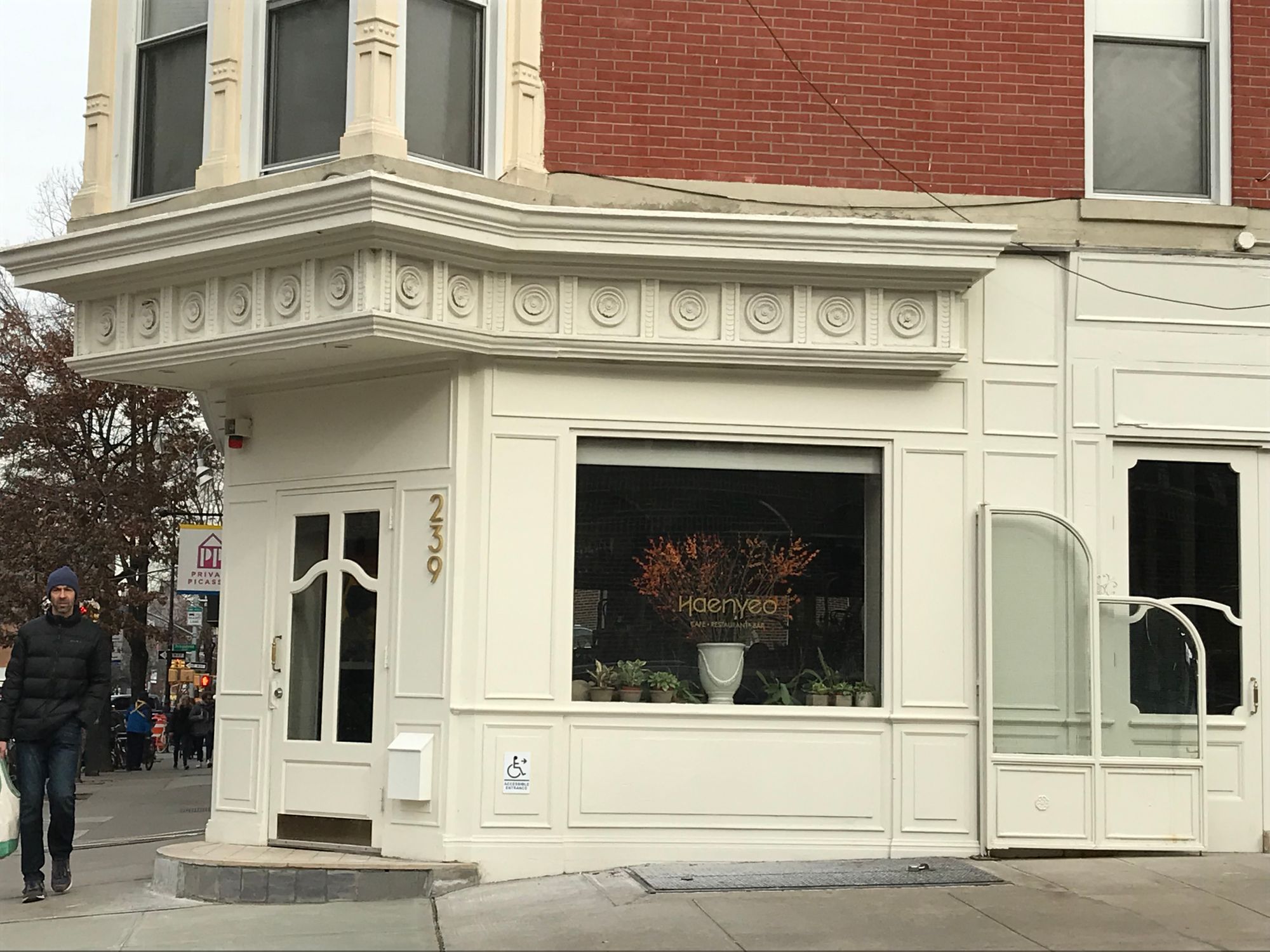 Haenyeo, 239 5th Avenue (at Carroll Street), Park Slope
New Korean restaurant Haenyeo opened on 5th in the former Le Pain Quotidien space on Wednesday, November 28. The eatery offers traditional Korean home cooking including seafood and Korean barbecue. The name Haenyeo translates to "sea women" and honors the legendary female divers from Jeju Island, South Korea who harvested seafood and seaweed. Chef Jenny Kwak previously helmed the kitchens of downtown Manhattan's Dok Suni's and DoHwa.
Le Mistral, 332 5th Avenue (at 5th Street), Park Slope
A new French/Mediterranean restaurant is coming to the 5th Avenue corner storefront previously occupied by Cafe Wolf. Not much info can currently be found online, but they are looking for waitstaff and a line cook, so perhaps an opening date is not far off.
Park Slope Fifth Avenue recently posted photos of two upcoming additions to the neighborhood…
Le Succulent, 5th Avenue (between 1st & 2nd Streets), Park Slope
A French bistro and bakery and…
Lizzie King's Parlor, 75A 5th Avenue (between St. Marks Ave. & Prospect Pl.), Park Slope
A cozy new bar offering NYC craft beers on tap, local wines, cocktails made with New York-distilled spirits, and farm-to-table charcuterie plates and burgers. According to their website, the name references Lizzie Lloyd King, who in 1873, allegedly murdered a man in an apartment at nearby Lincoln Place and wore a drop of his blood in a locket around her neck!
Oxalis, 791 Washington Avenue (between St. Johns & Lincoln Pl.), Prospect Heights
This popular pop-up bistro has found a permanent home in Prospect Heights, Grub Street reports. The front bar area of Oxalis serves classic cocktails with a twist alongside a selection of sweet and savory a la carte dishes. The 32-seat dining area offers a set four-to-six-course menu ($60), released every evening, by acclaimed chef/co-owner Nico Russell.
Shaka Shaka Tiki, 64 6th Avenue, Prospect Heights
After opening Companion Cafe in a charming space across from the 78th Precinct at the end of October, the cafe owners have now debuted Shaka Shaka Tiki. The friendly Companion Cafe team serves a variety of coffee drinks, loose leaf teas, sweet and savory toasts, and bowls daily until 4pm when Shaka Shaka Tiki takes over to serve tropical-inspired cocktails.
Zula Wines & Spirits, 487 5th Avenue (between 11th & 12th Streets) Park Slope
Comedian Amy Poehler has joined forces with her friends Amy Miles and Mike Robertson to open up a wine shop in Park Slope. Along with pricier options, the shop offers a selection of bottles below $13, as well as free local delivery and nightly wine tastings.
CLOSINGS:
Battersby, 255 Smith Street (between Douglass & Degraw Streets), Cobble Hill
After seven years, tasting menu restaurant Battersby will be shuttering, Eater reports. Their last service will be on New Year's Eve. Shortly after opening in 2011, the eatery landed on Bon Appetit's 10 Best New Restaurants in America list. The owners say that a decline in business helped them decide to not renew their lease.
Boqueria, Gotham Market At The Ashland, 590 Fulton Street, Fort Greene
Spanish tapas bar and restaurant Boqueria will close at Gotham Market At The Ashland on Thursday, December 20, according to Eater. Boqueria has been Gotham Market's anchor tenant since the food hall launched in January 2017. Earlier this year, Gotham Market At The Ashland shuttered four of its original six food vendors, replacing them in May with Bolivian Llama Party, Fulton Hall, and The Flamingo.
La Vellutata, 172 5th Avenue (between Degraw & Sackett Streets), Park Slope
Italian vegan/vegetarian eatery La Vellutata has closed after just a year in the neighborhood. "Here, I see many Italian restaurants [serving] pizza and pasta," owner Elisa Mazzucato told Bklyner. "It's different," she said of her offerings which included velvety soups and veggie burgers.
Zaytoons, 283 Smith Street (at Sackett Street), Carroll Gardens
After 20 years in Carroll Gardens, Zaytoons shuttered its Smith Street storefront in November. The Middle Eastern restaurant will continue to operate its Prospect Heights location at 594 Vanderbilt Avenue. Restauranteur Faried Assad owns the Carroll Gardens building that housed his second outpost, and plans to lease the ground-floor space to Nature's Grill Café.